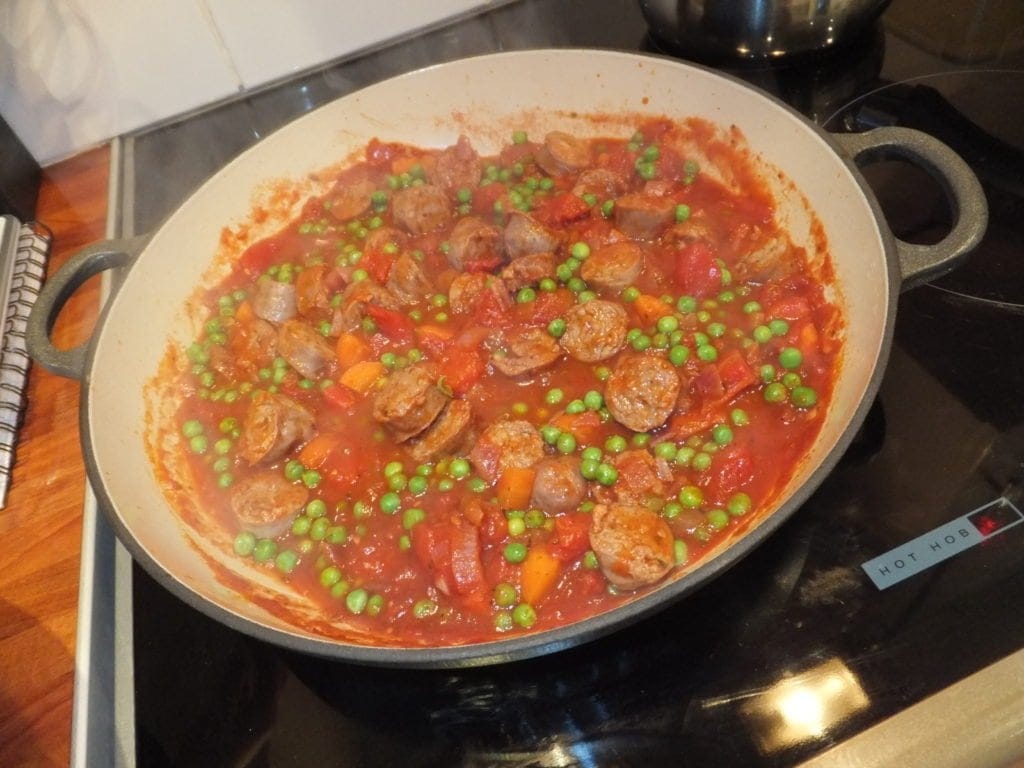 Time to share this lovely recipe with you.  After that a letter to Ben Bradshaw about the affect the gluten-free labelling legislation is having on restaurants and cafes.  I will post that here, and any response, if I get one!  As you can tell, I am putting it off because it means actually engaging my brain which I don't feel up to today whilst I fight off this flippin sore throat!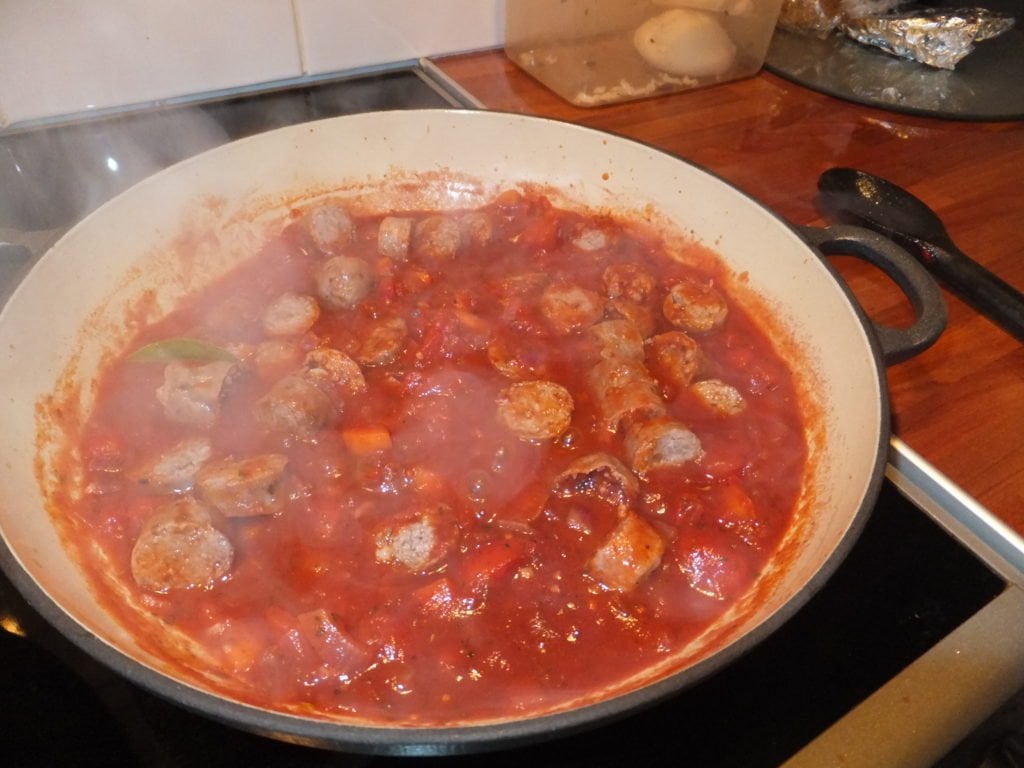 Gluten-free, Dairy-free, Egg-free, Soya-free, Nut-free, Fish-free
Ingredients
6 gluten-free sausages
1 red onion finely chopped
1 clove garlic finely chopped
1 large carrot chopped into small pieces
100g frozen peas
½ - 1tsp smoked paprika
1 tin chopped tomatoes
1tbsp tomato puree
1 tsp worcester sauce (Tiger Tiger)
150ml water (or low salt stock)
1tsp mixed dried herbs
½ tsp dried thyme
1 bay leaf
(optional 80ml red or white wine)
Method
Grill the sausages for 10-15 mins until cooked through.  Chop into bite sized chuncks when ready and set aside
Place chopped onion, garlic and carrot into a pan with a little oil and a little water.  Put the lid on and cook on a low heat for approx 10 mins until soft (adding more water if neccessary).
Add the remaining ingredients including the sausages and cook partly covered for approx. 20 mins, adding extra liquid if the sauce becomes too thick (or taking the lid off completely if the sauce isn't thick enough)!