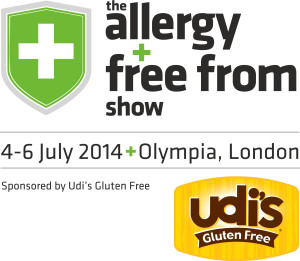 I have written about the Allergy and Freefrom Show before (here in fact), but suffice to say, if you follow a special diet then this is the show for you! It is the place to find new freefrom producers, stock up on freefrom products and chat to your favourite brands! And as a reader of my blog, you are being offered free tickets for both the London show and the Liverpool one.
So, the important information!
The London show is on the 4-6 July at the Olympia exhibition centre. It is an enormous venue and we had loads of fun there last year eating ourselves silly with all the free tasters!
The Liverpool show is later in the year on the 25-26 October at the BT Convention Centre. I would have loved to have visited this one as well last year but it fell in half term so didn't work out for us.
If you would like more information about either show then visit their websites by following the link above.
Once you have decided which show to go to, follow this link to claim your free tickets!
If you are going then let me know. It would be great to meet up with you!