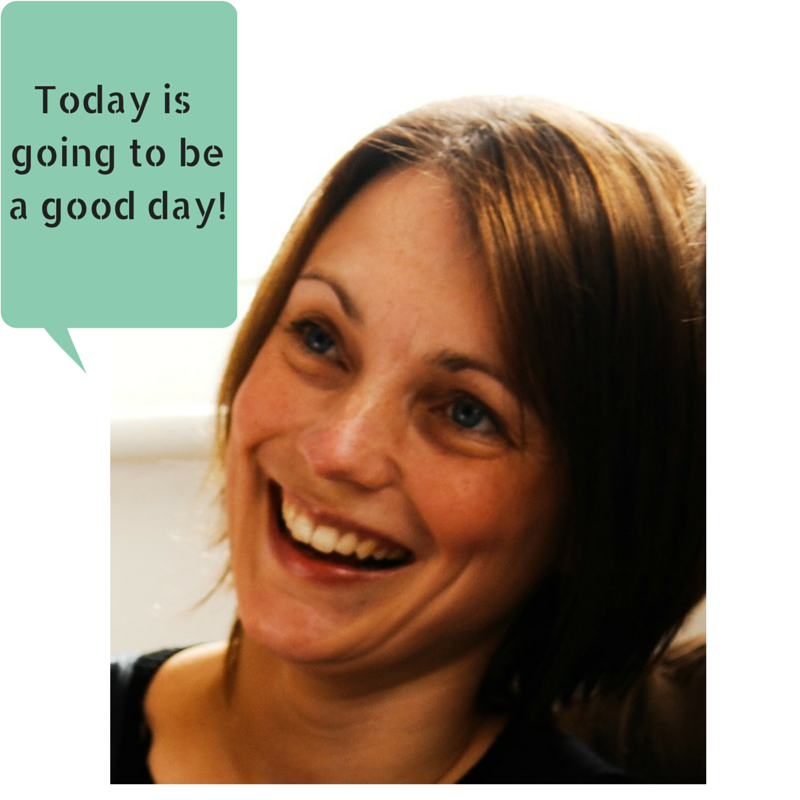 This morning, with the kids snuggled in next to me for their daily morning cuddle in bed, I announced that today was going to be a good day.  What I didn't know was that moments later I would be subjected to a 'rave'.
Let me explain…
In NLP (neuro linguistic programming – of which I am rather fond as you will already know if you have been following our adventures for a while) there is such a notion that if you believe in something enough then it will happen; the good 'gods' like your positive thinking and ensure that little things happen along the way so that you get what you want.
Well, clearly that isn't true, but it is true that if you focus on what you want, rather than on what you don't want you get more of what you want!
Anyway, after explaining this to the kids and suggesting what they might do that would make them have a good day (for Pickle, that is to listen at school, be quiet when asked and to stand still and behave when in a line…a story for another day!) we all got up.
Great, I thought.  All taken on board.
Then, whilst preparing breakfast that darn button on Pickle's new electric drum kit was pressed.
The one that they found last night with their friend and delighted at pressing. The one that effectively plays 'rave' music so that you can drum along to it?!  Whoever thought of that??
Although in this case, no drumming was happening, just the blaring music.
To put this into context, I am an 'Indie' kid at heart.  Pretty much always have been, and I reckon, always will be.
So there I was, preparing breakfast, quietly sobbing whilst turning BBC 6 music up a notch to try and drown out the racket!!
Still, it could have been worse.  We actually left the house on time today which I think might be the first time since starting back after the Christmas holidays!
I was going to share a recipe with you but Mr M went off with the important lead that allows me to download my photos onto my laptop!  I also got soaked when I walked to the post office but hey!  Today is going to be a good day!!!!
How was your morning?  Are you feeling like today might be a good one or has it been a good one?!