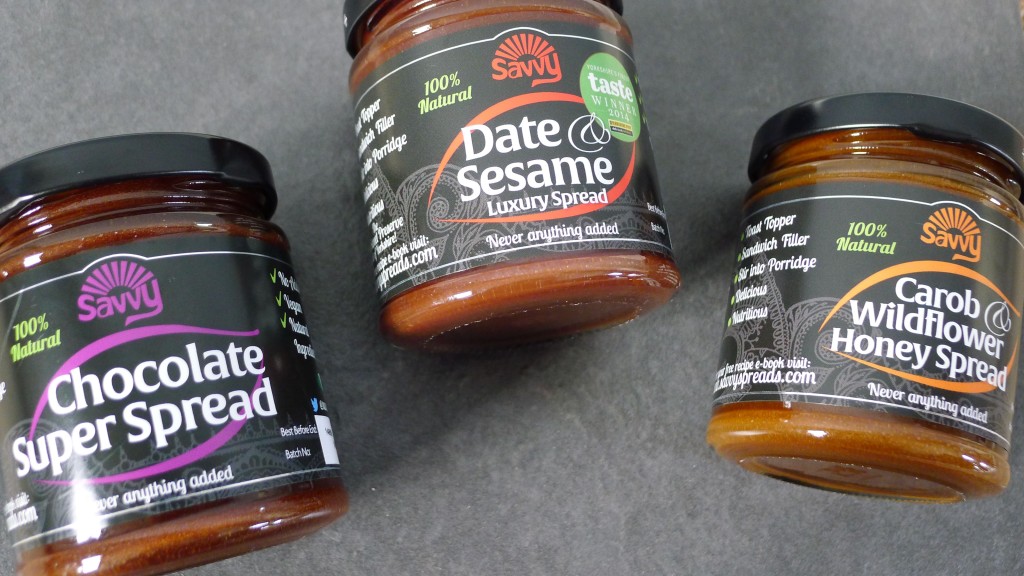 I have a couple of pieces of news for you that might be of interest.
The first regards a gluten-free flour blend that does not contain rice, and the second is about some delicious sweet spreads based on tahini (sesame paste) with no refined sugars…that I am giving away…more of that in a minute!
Firstly, a gluten-free rice-free flour blend available in the UK on prescription for those with coeliac disease.
One of my readers drew my attention to the fact that Finax flours fitted the bill for my gluten-free rice-avoiding life (read more about that here)!
There are three flours available on prescription according to the 2015 precribable products list from Coeliac UK.  Two, however, contain wheat (within the allowable limits to be called gluten-free), making it unsuitable for us.
The plain gluten-free flour mix, however, does not contain wheat and is available on prescription in bulk (3 900g bags), which for us, means our daughter's whole monthly allowance.
If you don't have access to a prescription or don't want to use your whole monthly allowance getting it, you can also buy it from Drossal Ltd who import the product into this country.  I haven't tried it, and nor has the lady who told me about it…but it may be one worth checking out.  Let me know if you do try it or have done already!
Onto the second piece of news!  Some lovely, smooth, gluten-free (free from gluten-containing ingredients), dairy-free, refined sugar-free sweet spreads made by Savvy.  I love them, although my new diet means that I can't have them for a little while whilst I avoid all sugars.  However, for most people these are fabulous…and pretty healthy!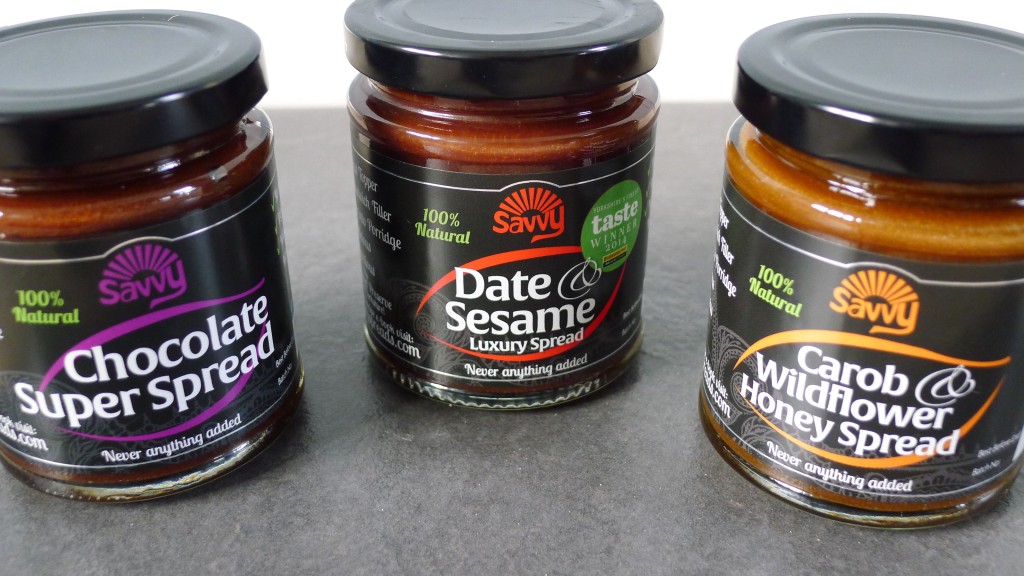 They come in three varieties, chocolate, date & sesame and carob & wildflower honey.  I had a tough time deciding which one was my favourite, but ended up going for the carob and wildflower honey one because it only uses honey as a sweetener.  The others use agave which I have mixed views on.
So how do you get your hands on some?  Well you can buy them from their website or from health food shops.  Check out the list of stockists here.  Otherwise, you could enter my competition to win one of each flavour, by filling out the form below!
Only human's, over 18's and UK residents only (sorry).  The winner will be picked by random, informed by email and will have one week to provide me with a postal address. Savvy Spreads will send out the prize.
a Rafflecopter giveaway
I was sent a jar of each of these spreads for the purpose of this post. It did not affect my opinion in any way. If I don't like a product, I don't write about it!
I shared this post with: