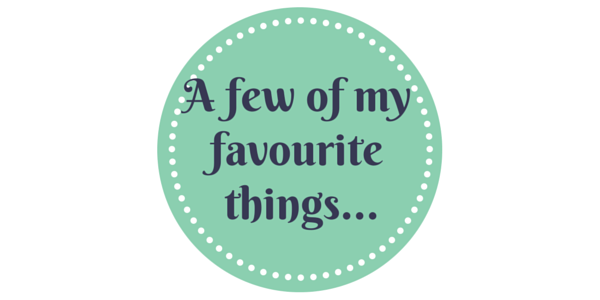 It's been two months since I last wrote about my favourite things.  I don't understand time…I wish someone could let me know how to slow it down, but then I guess I know the answer.  If I slowed down myself and tried less hard to cram so much in it might just slow down!
Anyway, top of my list of 'new discoveries' this month has to be the amazing Nutribix.  The sorghum-based new cereal on the block that offers those on gluten-free diets an alternative to Weetabix.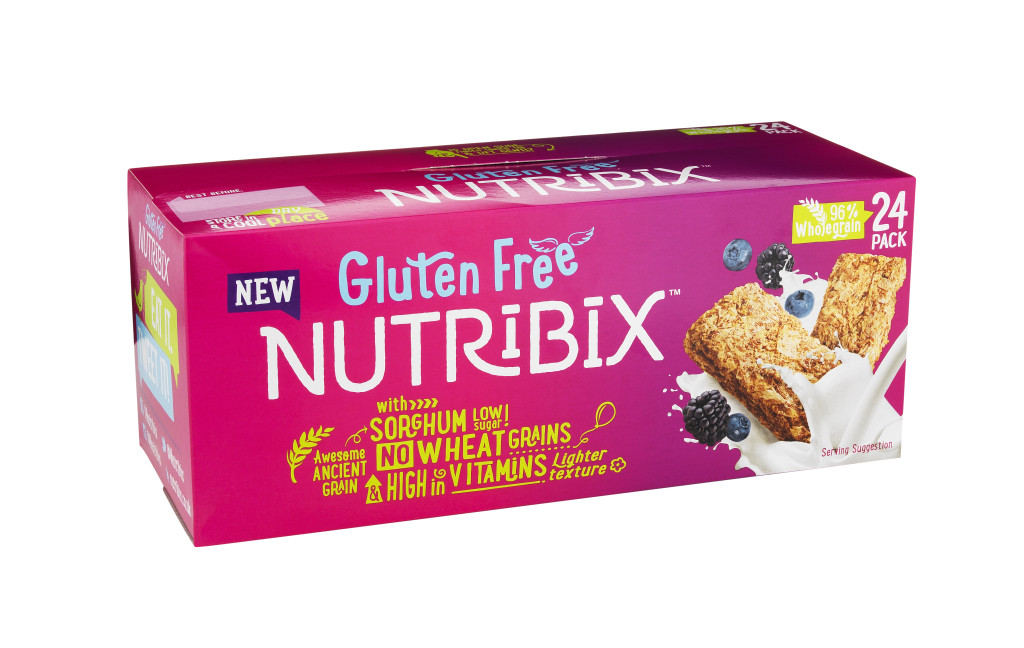 I love it for so many reasons.  Roo finally gets to try 'Weetabix'; it is low in sugar (a mere 2.2g per 100g – hugely lower than any other gluten-free or gluten-containing); it only has a handful of ingredients (and I know what they all are!) and it is fortified with vitamins (unlike so many gluten-free cereals that are organic.  Note to manufacturers…just because we eat gluten-free doesn't mean we have to eat organic too. Yes, I'd like to but I am feeding a family and can't afford to feed them gluten-free and organic all the time!).
In fact, I love everything about it…bar the price.  At £3.79 for 375g (24 biscuits) vs 75p for the same number of Tesco Value 'wheat biscuits' needless to say they are restricted to 2 a day and only eaten by Roo.  Pickle gets the Tesco Value ones…the only bit of gluten we have in the house…purely because we cannot afford for him to eat them too (when he doesn't need them!).
Next up has to be Steenbergs vanilla extract.  Oh my goodness.  This has to be the most incredible vanilla extract out there!  It beats my homemade version hands down and unfortunately my pot got finished in around a month because I loved it so much and was adding it to everything!
It is stocked in Ocado and on their website and I can't recommend it enough…and of course it doesn't contain added sugars like most other extracts do so is really worth paying the extra for!
There is one rival that I am also very fond of…the Ndali vanilla powder.  Since we cannot get Ocado deliveries in this part of Devon, I had to ask my sister to buy it for me and I collected it from her when I last saw her!  It is made purely from crushed vanilla pods and is perfect in things like my chai-spiced milk.  Again it contains no sugar…who wants to pay for sugar in a vanilla extract? There is no need for it to be in there and without sugar the product is far purer and far more delicious.
Some of you will have seen on Instagram, my next favourite thing!  A set of glass milk bottles in a crate that I stumbled across in a little shop in Fowey in Cornwall.  I have searched online for them, but can't find the exact set…just this set made by the same people, which I think is equally cute! They are the perfect vehicle with which to get milk or smoothies into your kids since they are fun and far more interesting to drink out of than a cup or glass!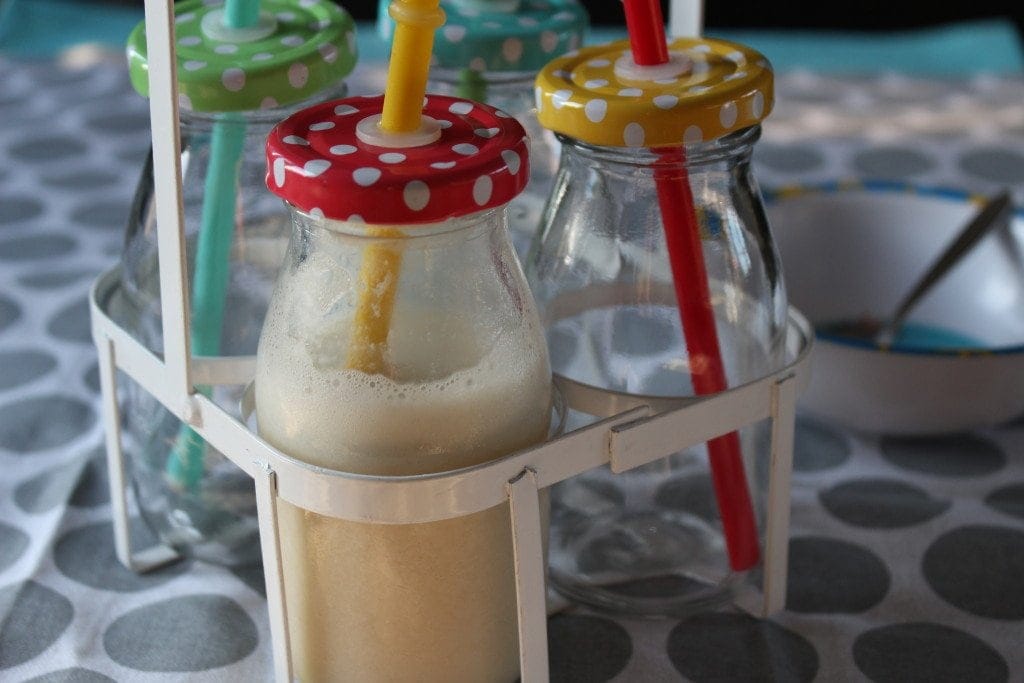 The next on my list, Love Your Blender, are sachets of 'superfoods', whole nuts and seeds that you add to smoothies.  The idea is that you 'supercharge' your smoothie with taste and nutrition.  I like this idea because it means that you don't have to have loads of different ingredients knocking around your cupboards.  Instead one sachet contains a whole host of goodies that can spice up your smoothie without waste!  I tried the spicy cacao one and was instantly impressed with my super delicious smoothie. Of course, all of that was before sticking myself back on a strict no sugar diet. Sob.  Having said that I think these would be great just blended into milk or dairy-free milk.
In addition to that flavour they have cherry rose, super berry, bright greens and sweet lacuma all providing different flavours and nutritional make up.
At the moment I think you can only buy these on their website, and if you apply the SMOOTHIELOVE code at the checkout you will receive a 5% discount on your first order.
Next up, chocolate.  Oh dear.  The love of my life has been stripped from me! Not Mr M silly…chocolate!  I can barely bring myself to write this bit…but bring myself I will for the sake of you, my lovely reader!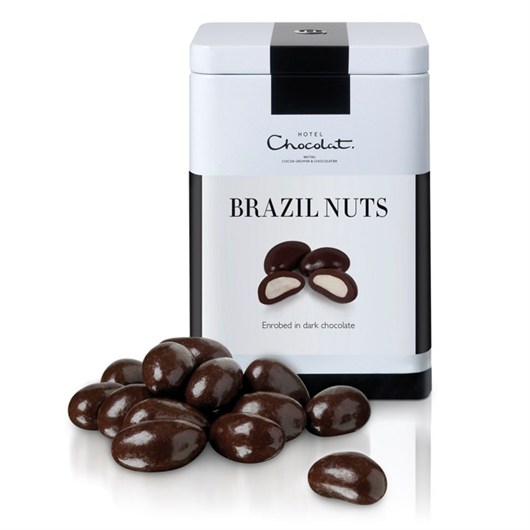 Hotel Chocolat very kindly offered to send me some of their dairy-free and gluten-free (with the disclaimer that they couldn't guarantee they were without traces of either given their manufacturing processes) chocolate brazil nuts.  The beautiful tin now contains the kids bear yo-yo's  (another previous 'favourite thing' contender) after I scoffed the lot before taking the plunge back into sugar freedom!
They were d-e-l-i-c-i-o-u-s!  Everything you could ask for really…decadant thick dark chocolate enrobing a lovely crunchy brazil nut (the king of nuts in my opinion…a long lasting love I have had since a child when mum used to crack them out of their shells by the fire around Christmas!).  I shall say no more!
For the next product you need to revert back to your childhood.  Three Little Pigs produce chorizo and salami in Yorkshire using only the best ingredients and carefully selected rare breed pork.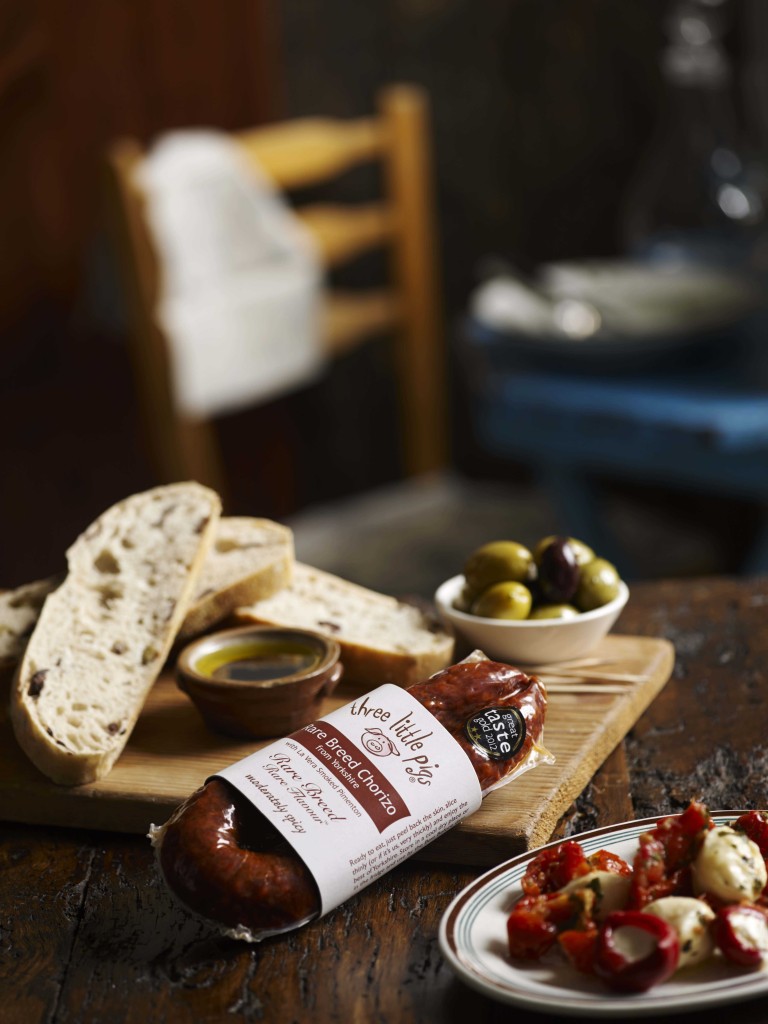 I tried the mild chorizo and I have to say it was divine. In fact, so much so that I ate almost half of it in one sitting. Ooops.
It was a delicious addition to my homemade butternut squash soup as well as added into stews and casseroles.  You can't beat chorizo in dishes to give a depth of flavour that is hard to reproduce any other way, and what I like about this company is that the pork is free range, British and not fed on GM food.  It also contains no fillers or gluten.
If you want to find out where to buy their products then follow this link that will take you to their website.
Doughnuts are next to mention!  For many of you I know these would be top of your list!
Feel Free Foods have recently launched their mini doughnuts (or donuts as they call them…surely that is American?!)…a little mouthful of doughnut, very similar to their bigger doughnuts that I think I have featured before.  They come frozen and are currently stocked in 250 Tesco stores across the country.  They are gluten-free but are not dairy or egg-free unfortunately.
I include them here because I know lots of people are crazy about doughnuts, and finding gluten-free ones is a big deal.  For me, however, I find them way too fatty and sweet so I am not a big fan! Roo and Pickle obviously beg to differ!
My next mention has to go to Kent And Fraser who have developed some rather delicious, crispy gluten-free 'toast'.  Rather like melba toast if you have ever had that….only a whole lot better, and with added flavours along with crunchy and chewy 'bits'.
The cherry and pecan one was by far my favourite, combining the chewy sweetness of dried cherries with the crisp of the toast and pecans.  Delicious!
They say to serve them with your favourite cheese, but in all honesty they didn't get that far in this house…they were perfect all on their own!
Next I would like to mention the new stone baked pitta breads from BFree.  They are not only gluten-free but dairy-free, egg-free, soya-free and contain no added sugars!  That ticks a lot of boxes in this house!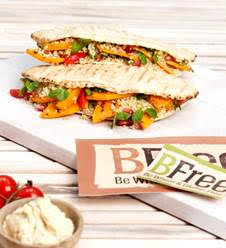 While we were on holiday I made some very simple pizza's using them as the base.  Not only did they make a fabulous quick pizza, but they also puff up beautifully (just like a 'normal' pitta bread)! No need to try and dig around to find a hole big enough to stuff with a filling (unlike most gluten-free pittas), they open up just like they should do and provide a large cavity to fill with delicious food!
The only downside is that they are currently only stocked in ASDA, the one supermarket that we do not have anywhere near us!
Last but not least, I have to mention this beautiful honey from Helt.
Now ordinarily I promote local products, but these really attracted my attention because of their beautiful packaging and interesting sounding flavours.
Helt honey is no 'ordinary' honey, and if you are looking for a Christmas present for a foodie or honey lover these might just be the answer.  They come in a variety of flavours from ginger honey to cinnamon honey to chilli honey!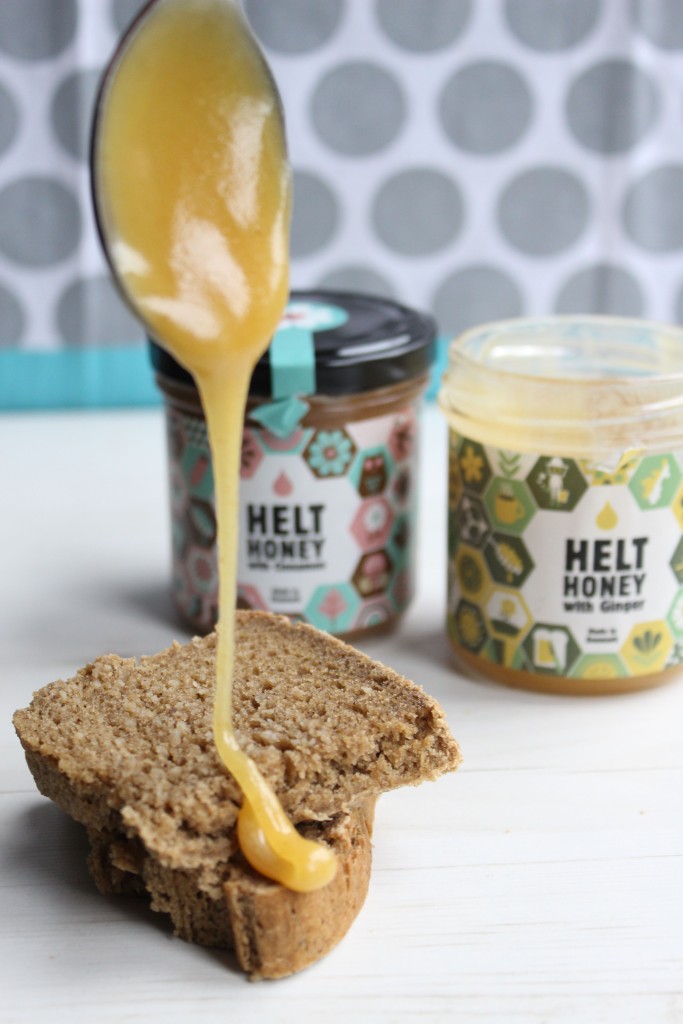 I'm not sure how easy it is to find although I know a friend has seen it in the shops!  They are stocked in Selfridges along with farm shops, deli's and garden centres.  You should also be able to buy it on their website, and they do beautiful gift sets too!
The cinnamon flavour got the most oo's and ah's when it was tried this morning, although the ginger was enthusiastically devoured by Mr M!  Both sound delicious and it pains me that I can't try them at the moment! With any luck there will be some left for me when I allow myself the occational sweet treat in a few months time!
So that's it for now.  I will be doing a special roundup of Christmas products in a few weeks time, so if you are reading this and would like me to try your products do get in touch!
Have you tried any of these products over the last few months?  What did you think?  Or have you tried, or come across something that I haven't covered?  Please do let me know…
In order to write this post some of these products were sent to me for free to try.  I only ever cover those products that I genuinely love though.