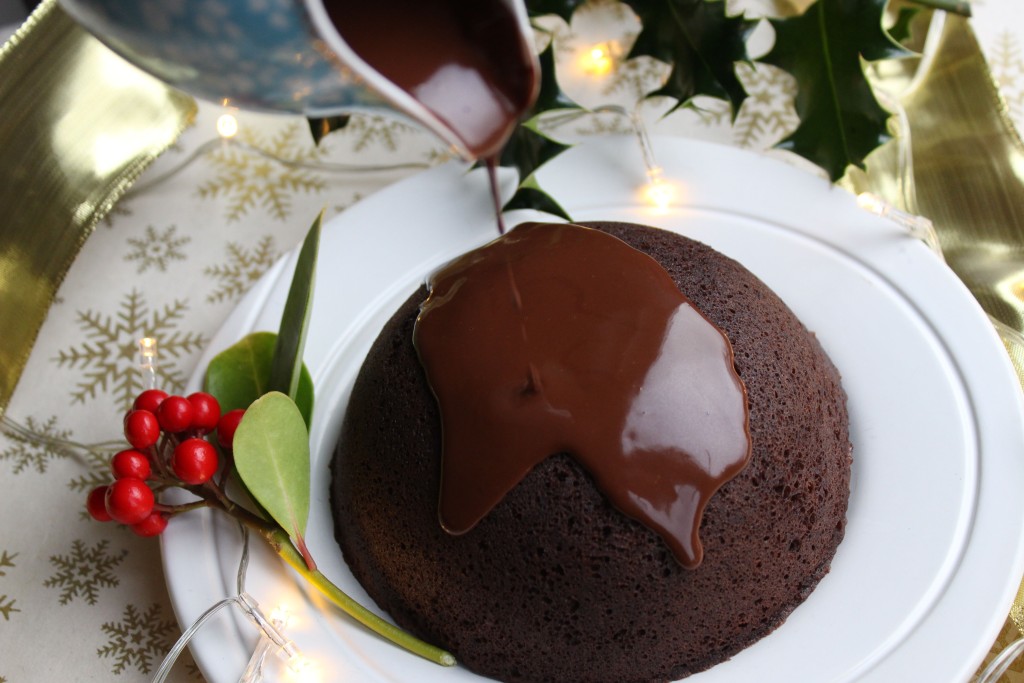 OK, so this was supposed to be the final recipe before the big day!  This pudding would have been a perfect alternative to Christmas pudding or indeed for any day of the year when you fancied a quick treat.
It can be whipped up in the microwave in next to no time and I think anyone who loves chocolate would love this!  It even works in small portions for those following the low FODMAP diet.
BUT…I haven't quite got the recipe perfect!  It is still a little on the dry side and I have now run out of time before the big day to make it perfect (plus I think the family may be a bit sick of it now!).
So this one will have to wait until next year!
With Christmas upon us I would like to take this opportunity to wish you a very happy freefrom one.  I am taking a nice long break with my family and won't be back here until the first week in January.
Thank you so much for all your support over the last year.
I have a feeling that 2016 is going to be a fabulous one.  I'm certain I will get to the bottom of my tummy problems.  I am also excited about the prospect of getting the FreeFrom HaoFairy (FFF) multipurpose wholegrain flour blend on the market for you to try!
I for one, cannot wait!