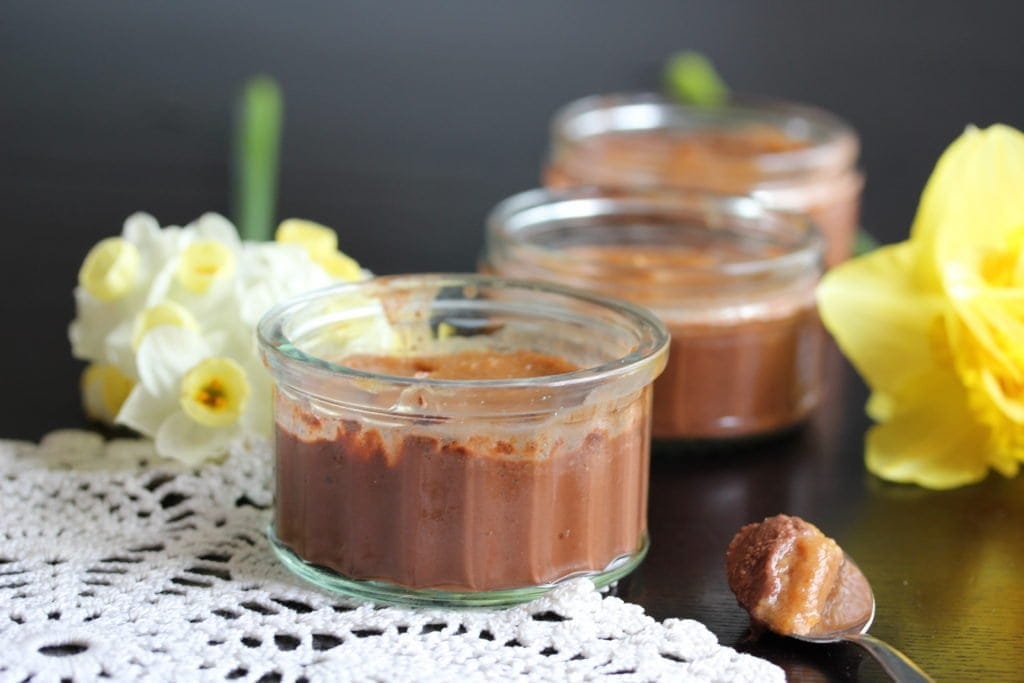 Being a mum is tough.
Nobody really tells you that, I guess if they did you wouldn't believe them anyway.
Life changes to adapt to the new little wonders in your life and nothing is quite the same again. I wouldn't change it for the world, I adore my children and would do anything for them…but that means certain sacrifices along the way.
All mum's deserve a treat and their hard work deserves recognition which is why Mothers Day is so great. I'm sure I never realised just what my mum did for me until I became a mum which is rather ironic really.
Anyway, this recipe is super easy to make and sneaks in some wholesome ingredients such as chia seeds and fibre-rich dates. Even small kids could help make these for their deserving mum's.
I've attempted to keep the sugar content as low as possible by using 70% dark chocolate and dates, whilst at the same time keeping it feeling decadent.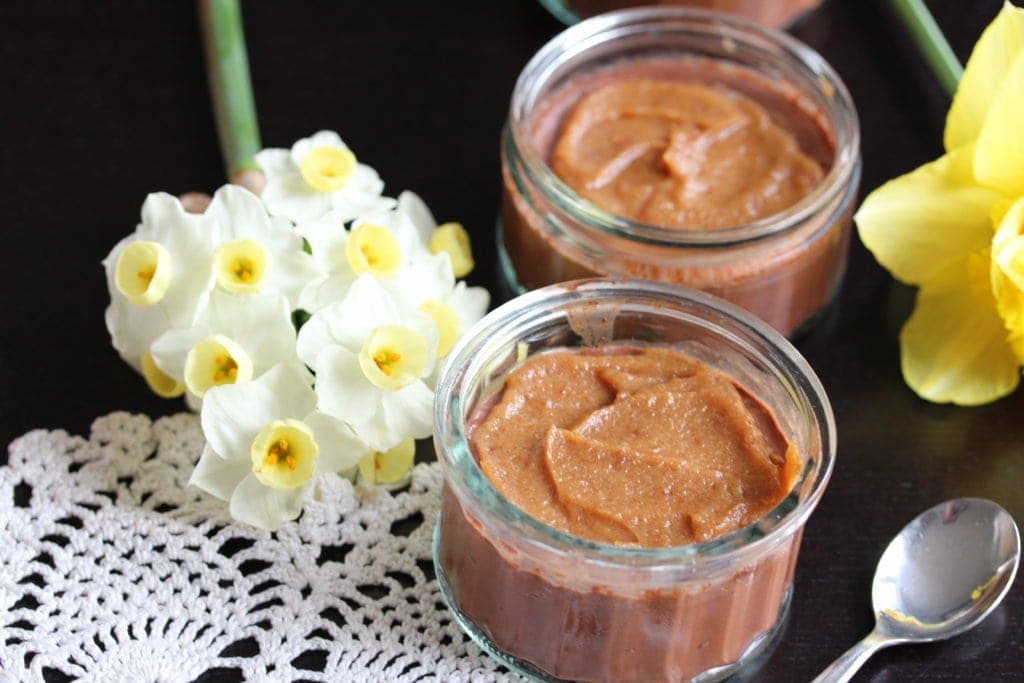 I personally love this version of date caramel, but my husband found it too 'coconutty' so I made some of the chocolate pots flavoured with a little orange extract and without the layer of caramel. You can of course adapt this recipe to whatever you think mum will enjoy.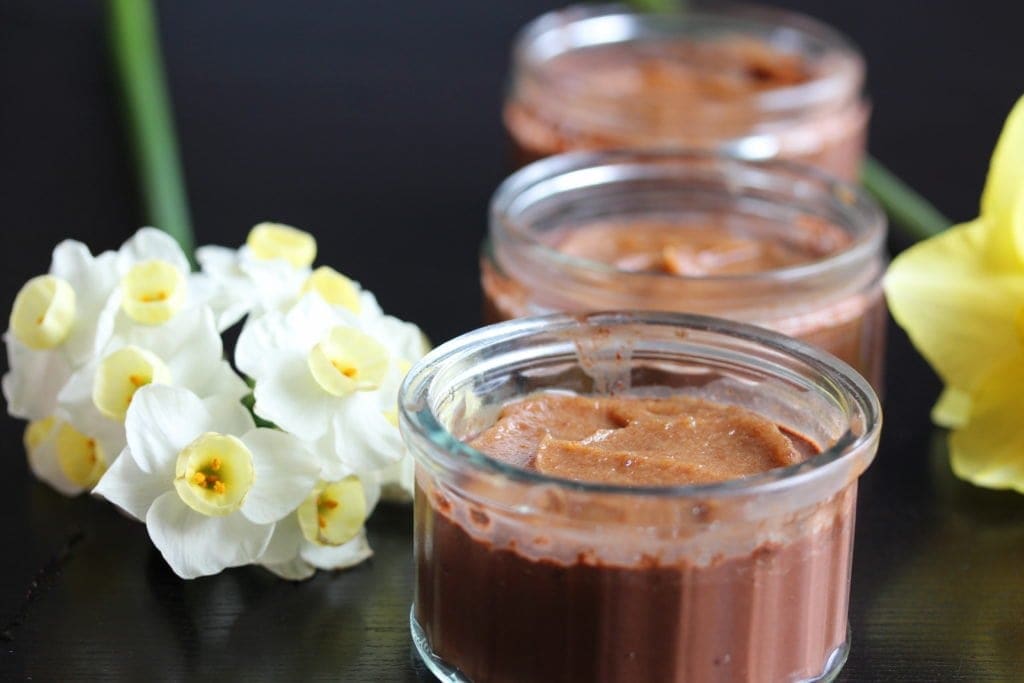 This is for my lovely mum. She probably won't read this, but she is the best mum in the world. Even though I'm in my 40's she's still always there for me and I hope my kids will say the same about me when they're all grown up!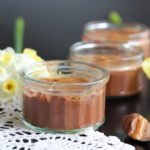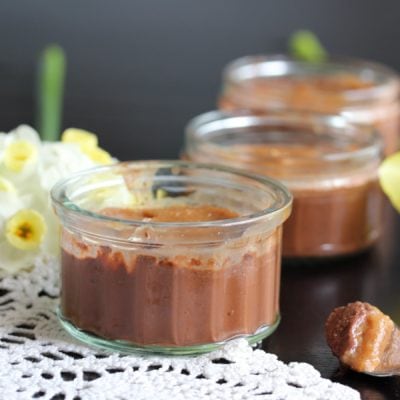 Chocolate & Salted Caramel Pots
Gluten-Free, Dairy-Free, Egg-Free, Nut-Free, Soya-Free, Low Sugar
Ingredients
For the chocolate layer:

400

ml

coconut milk

1

tsp

vanilla extract

150

g

dairy-free dark chocolate

minimum 70% cocoa, broken into small pieces ( I used Chocolate & Love's Rich Dark)

3

tsp

ground chia seeds

For the salted caramel layer:

100

g

dates

100

g

boiling water

10

g

coconut butter

1

tsp

vanilla extract

1/4

tsp

sea or rock salt
Instructions
Make the salted caramel layer by placing the dates into a bowl and covering with the boiling water

Leave to soak for around 15 minutes while you make the chocolate layer

To make the chocolate pots gently heat the coconut milk and vanilla extract until almost boiling then remove from the heat.

Add the dark chocolate and ground chia seeds and whisk to melt the chocolate and combine the chia seeds.

Divide the chocolate mixture between 4 or 6 pots, depending upon how big you want them and place in the fridge to set

To make the salted caramel layer, blitz the dates and water in a small chopper or blender with the coconut butter, vanilla extract and salt, until completely smooth

Divide the caramel between the chocolate pots, gently smoothing the caramel on top of the chocolate

Leave in the fridge until ready to eat
Pin the recipe so you don't lose it: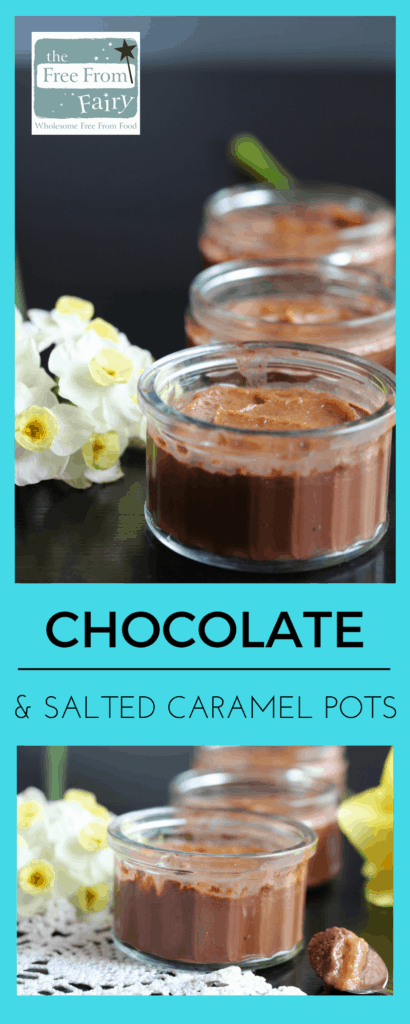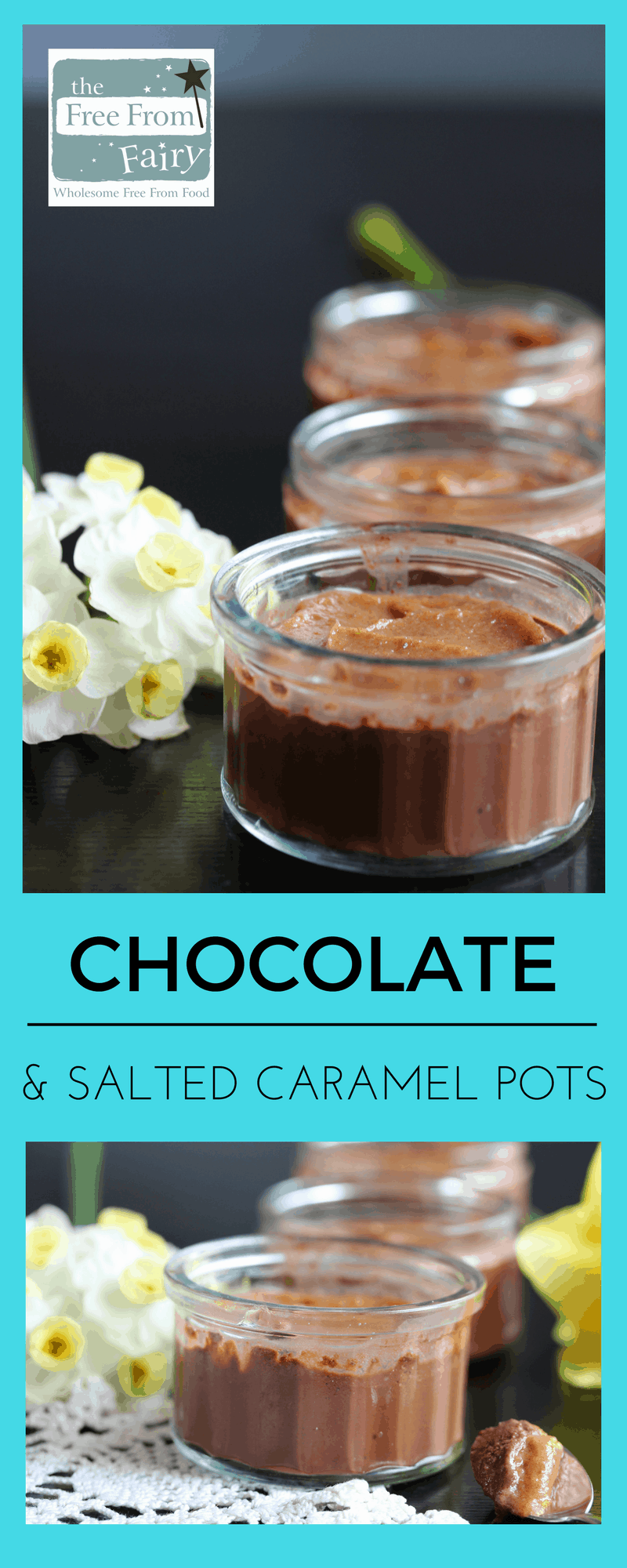 I've shared this with: