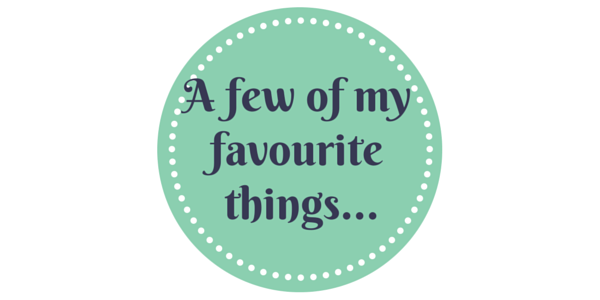 Over the last couple of months we have been lucky enough to try a number of different things and I am really excited to share my favourites with you once again.
If you are new to the 'freefrom' world then hopefully you will find this particularly useful.
I remember when I first cut out wheat from my diet and I really didn't know what to eat; back then there was no 'freefrom' aisle and certainly none of these delicious products.
But then with no temptation, I just cooked everything from scratch…which I guess is why I still don't rely on products you can buy.
Having said that, it is nice to be able to grab a treat now and again!
Anyway, first up on my list this month has to be my new kitchen 'toys'!
Some of you will know that last week I started the Specific Carbohydrate Diet (SCD) which means, amongst other things, avoiding lactose.
However, an important part of the diet is yoghurt.
Seem like an impossibility? Well no…step in 24 hour fermented yoghurt.
This is home made yoghurt that is made from milk, but with added bacterial cultures (ie. those you find in 'bio-yoghurt') that are left to grow for 24 hours (unlike standard home made yoghurt that is left for 8 hours).
In the process, the beneficial bacteria multiply and utilise most of the lactose in the milk.
You are therefore left with a very high in beneficial bacteria yoghurt (far better for you than the shop bought) that is low in lactose…see extract below from the Journal of Dairy Science:
"The lactose, glucose, and galactose content in various fermented milk products was studied by enzymatic methods.
Lactose was decreased in all fermented products.
After 11 days storage of yogurt the lactose content decreased to about 2.3 g/100 compared to 4.8 g/100 g in nonfermented milk.
During the same period, galactose content increased from traces in milk to 1.3 g/100 g in yogurt.
Results were similar with acidophilus and bifidus milk.
Buttermilk, kefir, and ropy milk showed 26, 30, and 20% decreases in lactose content.
Eight lactose intolerant individuals showed symptoms of abdominal distress and diarrhea following consumption of 500 ml of low fat milk whereas ingestion of the same quantity of yogurt or acidophilus milk did not result in any symptoms.
Fermented milk products should be considered in formulating diets for lactose-intolerant subjects".
Anyway, to make my life easier I decided to buy an electric yoghurt maker from Lakeland which makes sure that the temperature of the yoghurt is correct for the duration of the culturing time.
You could buy one for yourself (£19.99) by following this link (and in the process I would get paid a wee 'cut', that won't cost you more, to help me sustain my ramblings!).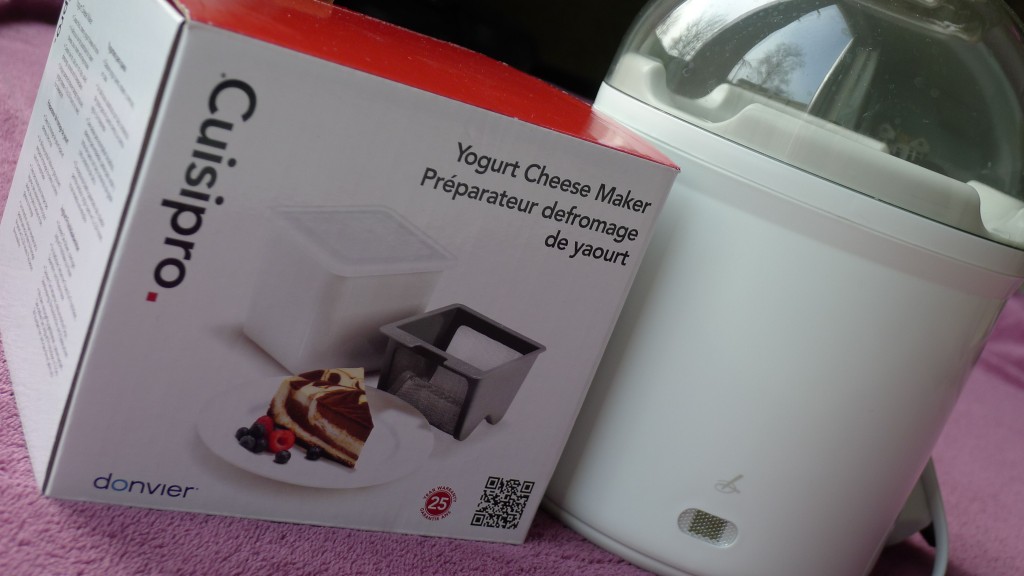 Whilst I was there I couldn't help but notice a rather nifty gadget that allows you to make 'cheese', or more like cream cheese or very thick greek yoghurt, from your yoghurt.
OK, it isn't exactly essential…a cheese cloth in a colander over a bowl would do the same job, but this is compact and means I have more space on my worktops!
I think it is ace!
Again, you could buy one here and I would get paid a bit of money for referring you!
OK, off gadgets and onto actual food!
Delicious Alchemy create delicious mixes for brownies and vanilla sponge.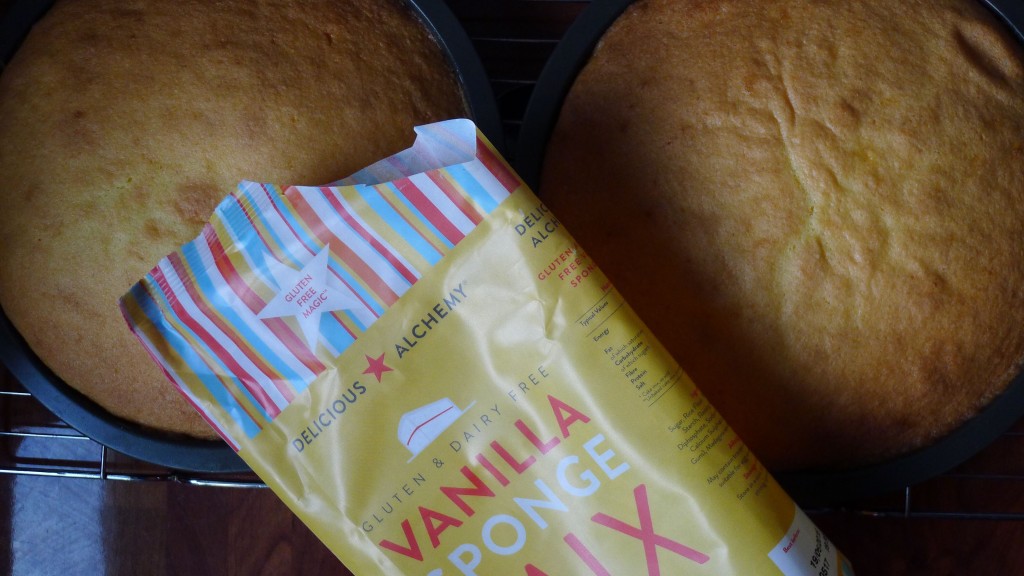 Anyway, the 'taste testers' (the committee of the Exeter and East Devon Coeliac UK support group and family) all agreed that these simple mixes produced delicious results.
They were so easy to make that Pickle made the vanilla sponge cakes, and a good job of it he did too.
The resulting victoria sponge, which seemed to get whisked away and eaten before I could photograph it, was declared "light and delicious".
My only slight reservation was that when it was being mixed up, the mixture was incredibly thick and sticky as though there was rather a lot of xanthan gum in it…which I am not sure is really necessary (and could be causing some people tummy problems).
It also meant that it was successfully sprayed around the room since the electric whisk couldn't quite cope with the thick consistency!!!
Still, Pickle didn't care!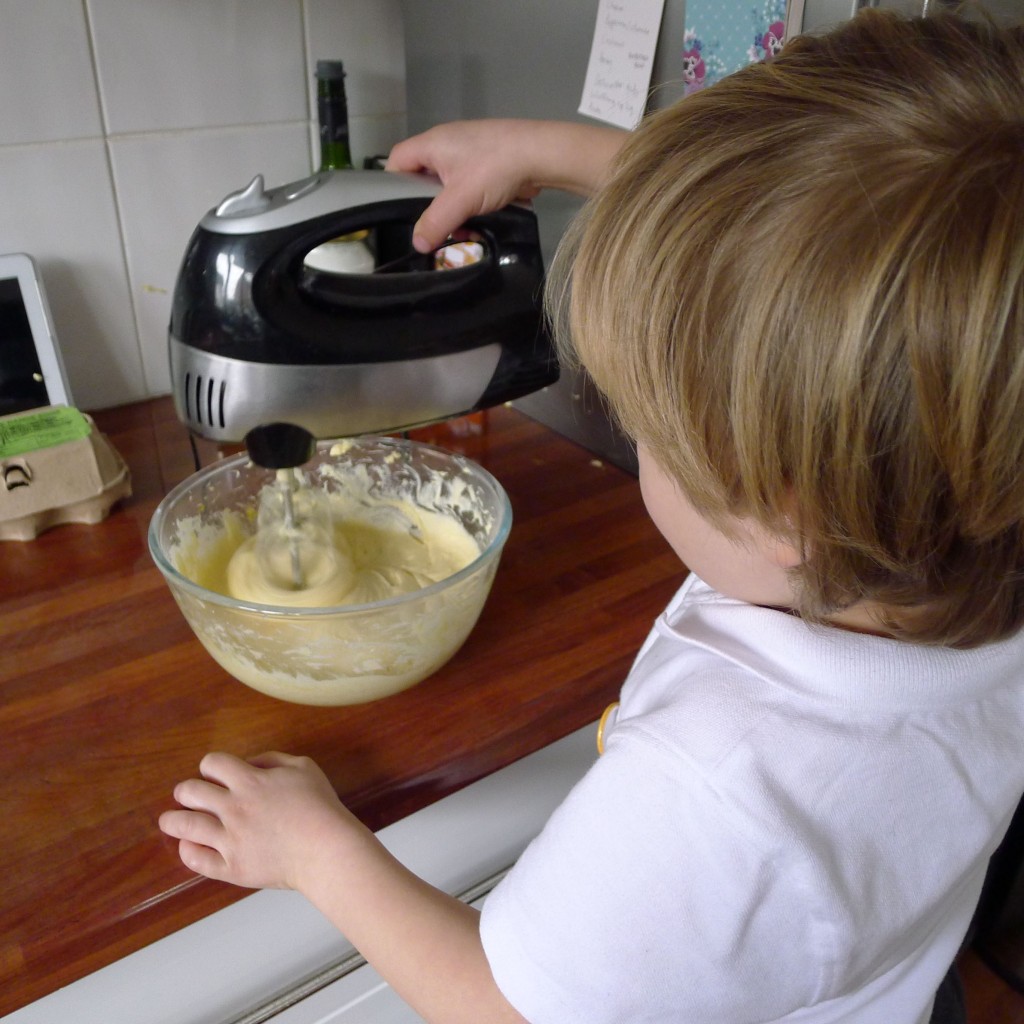 So next up are a series of sugar alternatives…
The first are those by an Australian company called Natvia, and their sugar alternative is made from a mixture of erythritol and to a lesser degree, stevia.
As you might imagine, I have done a lot of research into sugars and sugar 'alternatives', although they are all sugar I might hasten to point out!
For those of you who are worried about the impact sugar has on your body regarding putting on fat, or raised blood sugar levels, then this sugar alternative is probably a good one.
Both ingredients come from plants and are therefore not artificial sweeteners that many people worry about, and put simply, both are broken down in such a way as to be undetected in the blood…being excreted in urine (almost entirely in the case of erythritol) or utilised by bacteria in the colon.
If, therefore, you think you might have problems with an imbalance of bacteria in your gut (like me) I would suggest these sugar alternatives are not for you, since they may feed the very bacteria you want to get rid of (my opinion).
I hope that once I have sorted out my gut on the SCD diet I will be able to try these alternatives out.
Anyhoo…whatever you think about sugar alternatives I have been very impressed when baking with Natvia.
It has no strange aftertaste, like some alternative sweetners, and their icing sugar makes the most amazing…icing!
It went down particularly well on Red Nose Day when Roo made some 'funny face' cupcakes as part of my coffee morning offering…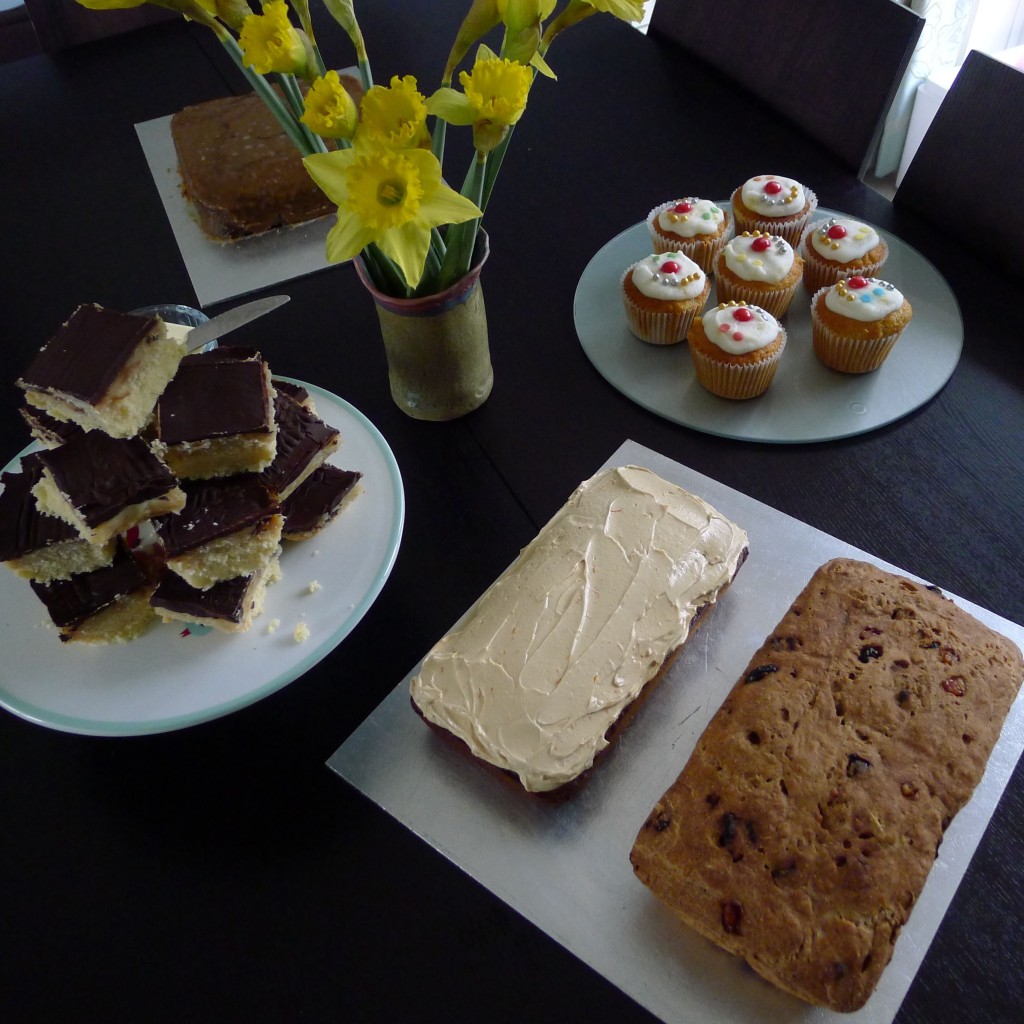 They sell handy boxes of single-serving sachets, a tin of granulated, a big box of granulated and a box of icing sugar.
If you take sugar in your tea or coffee and want to cut back then I would imagine the tin or handy single-serve sachets would be ideal.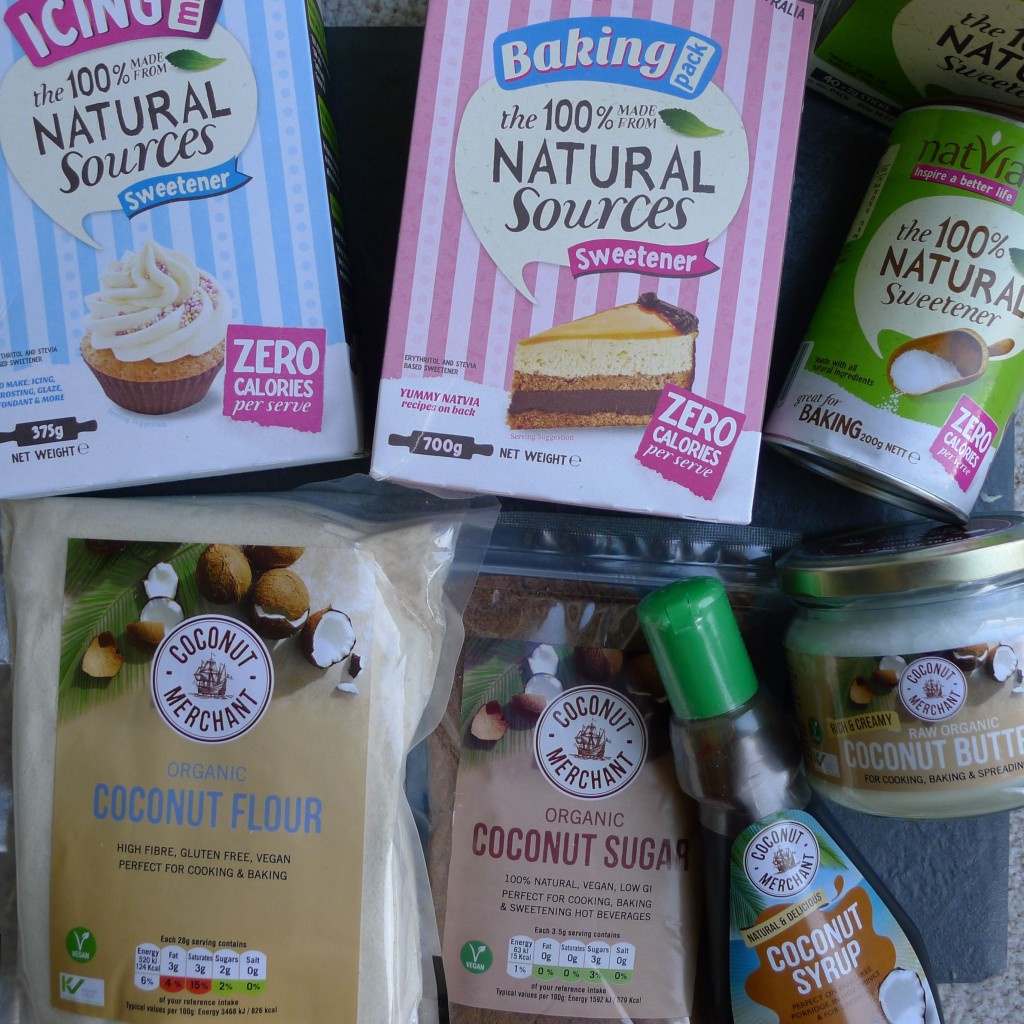 OK, so onto the coconut-based sweeteners…
Coconut Merchant, my new favourite supplier for virgin, organic coconut oil (it is incredible), sent me some of their flour, butter, coconut sugar and coconut syrup to try.
I am still learning about baking with coconut flour, but so far so good. I have never tried any other brands so I can't tell whether this is good or not!
The coconut sugar makes a lovely alternative to brown sugar…and the syrup was wonderful mixed into cream cheese with some orange zest to make a cream cheese frosting for carrot cake.
However, on its own, the coconut syrup got a thumbs down from the kids, and Mr M wouldn't try it because he hates coconut and was pretending to be a petulant child!
Since I am not eating sugar I have no idea what it is like but the kids found the flavour too strong.
Having said that it smells amazing and is delightfully thick, rather like golden syrup in consistency.
I still need to do some kitchen experiments to see whether it could be used instead of syrup…I feel some flapjacks coming on!
Once again, as to whether it is actually healthier than refined white sugar? Well, I will be writing more about that in a separate post!
Keeping on the coconut theme, I have to mention Coconut Merchant's coconut butter.
In addition to their coconut oil, this is the REAL DEAL!
Delicious, smooth, creamy, luxurious…I could go on!
I will be sharing a recipe with you really soon for my white chocolate alternative…especially for those of you who are avoiding sugar like me!
It is delicious!
So there you have it. Another roundup of my favourite things from the past couple of months.
If you have a product you would like featured in a post then please do get in touch by emailing [email protected]
I only feature things that I truly love, so if I don't like it…it won't get featured!
If you would like to read some of my other 'favourite things' check out these blog posts…
My Favourite Things December/January 2015
My Favourite Things October/November 2014
My Favourite Things September 2014
Please be aware that for the purposes of writing this review, some of these things were gifted to me.
If you follow some of the links and purchase any of these items, I might get a small commission. The price will be the same to you but that little bit of money helps me to continue this site…so thank you!
I shared this with: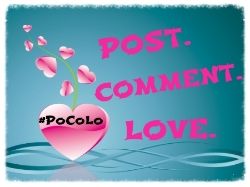 Digiprove sealCopyright protected by Digiprove © 2015 Victoria Welton