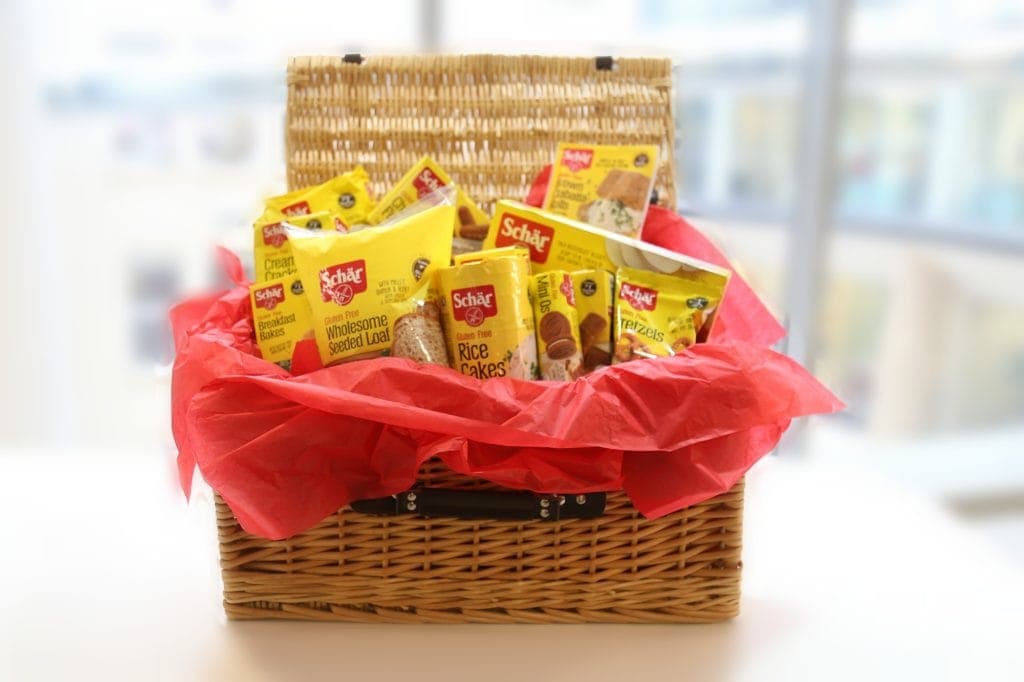 Everyone loves the chance to win something, so this summer I have teamed up with Schar to give away a hamper of their goodies. They are always looking to bring out new products and this year have brought us panini rolls, veggie pizza and white baguettes. However, the most loved product in our house has to be the Chocolix…finally a solution to not being able to eat Twix's (something that Roo had never tried).
Something we also find helpful from Schar is the GlutenFreeRoads app which lists gluten free venues around the world, searchable by postcode or geographic area. It may come in handy during our trip to France later on this month.
If you want to find out more about Schar and the products they make then pop over to their website.
But before you do, make sure you enter your details in the box below for your chance to win the hamper photographed above.
As always my giveaways are only for people over the age of 18 and living in the UK (sorry). The winner will be picked at random by a computer programme and will be contacted by email. They will have 1 week to respond with their postal address before another winner is picked. The prize will be fulfilled by Schar.