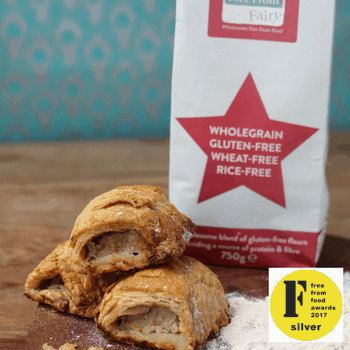 I've woken up this morning feeling rather peculiar; I buzzed all night and I didn't sleep well at all. After all, it's not every day that you win an award, drink champagne and scoff lots of sugary treats…
Yes, you read that right.
Little old me won an award.
Or, more accurately, my wholegrain gluten and rice free plain flour blend won a silver at the Free From Food Awards in the innovation category.
I keep pinching myself.
I can't remember the last time I won an award. In fact, I wonder if I've ever won an award? Mum might know I suppose…
Anyway, it's by the by. I've got one now and I cannot express my gratitude enough to you.
You made it happen…
You persuaded me that I should bring the flour to market…
You've held my hand,
Listened to my rants,
Been there when I've been sad,
Cajoled me when I've been in the doldrums,
Shared my highs and most of all,
You've bought the flour, used it in your very own kitchens, created your own amazing recipes and told me how much you love it.
The award is for you. You're all brilliant. You deal with things that most people don't have to and you recognise the importance of good health and happiness.
I'll carry on carrying on because of you.
Thank you from the bottom of my heart.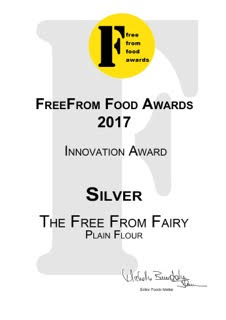 Test