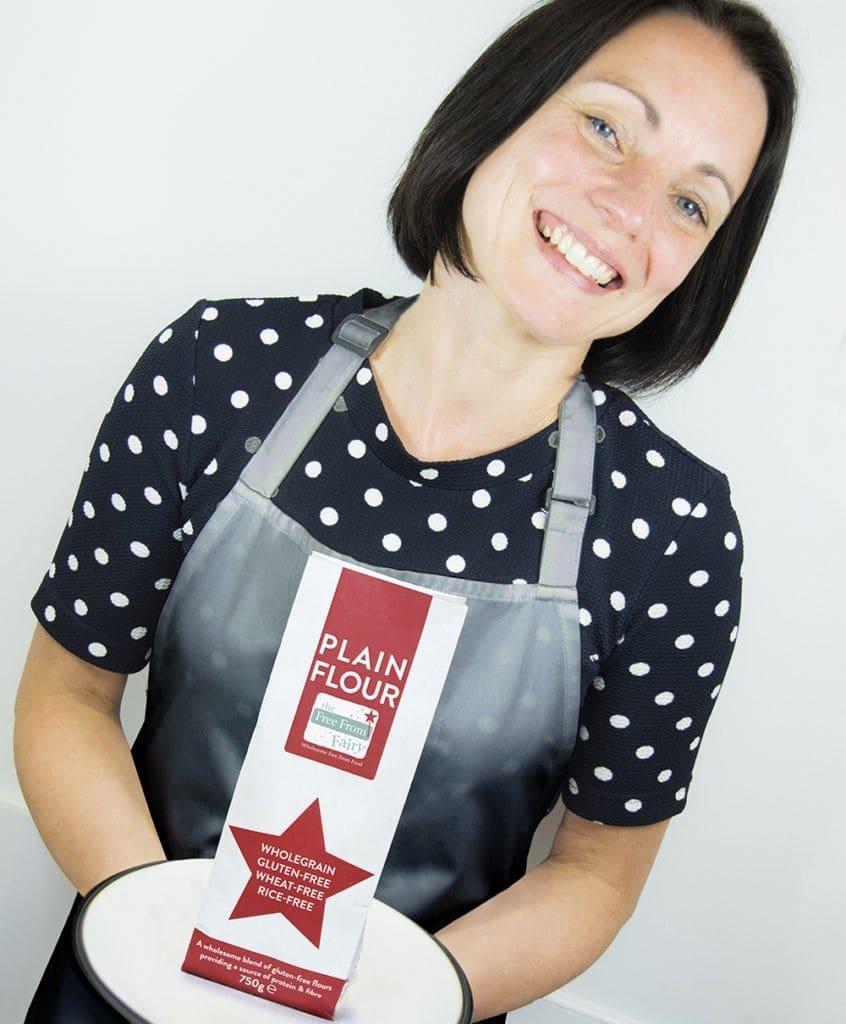 I've got some exiting news for you today….hot off the press! I have just booked my stand at the Allergy & Free From Show in London and will be there with my flour, some samples and a smile from 7 – 9 July.
I'm now frantically ordering the next batch because after some large orders yesterday I have run out of plain!
However, don't despair if the plain is your favourite, because I'll be recalling my Amazon stock later today which will give me a few boxes to sell before the next batch arrives. (In case you're wondering, since Amazon chose to put the flour as an 'add on' item sales have been very low and subsequently it costs a lot for me to sell there).
Booking the stand was a bit of a last minute decision. As my regular readers will know, I've been working on some other projects over the last few weeks along with teaching myself all about marketing.
It's been a steep learning curve and my brain feels fit to burst with decisions. Sleep is very disrupted as my brain tries to process everything and promoting the flour has fallen down the list of things to do.
However, I love meeting you. I love putting names to faces.
You see it's a strange life I live; I feel as though I have hundreds of friends out there in my computer but I don't actually know any of you.
Having the opportunity to meet you is worth every penny that the show costs me and for that reason alone I will be there!
If you can plan a weekend in London then please do pop by and see me. I'm going to be on stand AM2 which for many reasons is strangely meaningful which I see as a sign of good things!
If you've never been to the show before then you are in for a huge treat. For Roo it is like being in a giant sweet shop; a place where she can actually eat the samples and feel like everyone else.
Whether you're newly diagnosed with coeliac disease, a food allergy or intolerance or another allergy you'll find something of interest. The expert talks provide information, the cookery demos provide inspiration, Allergy Adventures provide fun activities for the kids and the stands provide exciting new finds.
And to top it off, it's FREE! What more could you ask? Just follow this link to download your free tickets.
I've been given a discount of my stand price in return for a few blog posts and marketing support.
I've shared this with: