Last year my husband and I visited our first ever Allergy and Freefrom Show in London.
It was a fabulous experience because not only did we meet quite a few of the other freefrom bloggers that I am in contact with via social media, but we got to meet hundreds of freefrom food producers and other freefrom businesses.
For individuals with food allergies, food intolerances, coeliac disease or a medical condition that necessitates food exclusions, this is like heaven!
There is food everywhere that can be sampled along with special 'show' prices on many freefrom items.
Anyway, on to the point in this post.
One person that I met at the show was truly inspirational Hailey Phillips, the brain child and author behind Allergy Adventures.
It is not often that I meet someone and am truly blown away by them.
Hailey is one such person.
Her infectious enthusiasm and 'can-do' attitude will get her a long long way.
Along with developing allergen-free fun recipes to create with children, there is a very serious side to Hailey's work and that is to raise awareness of food allergies amongst children, turning them from something scary into something manageable…and even, dare I say it, an adventure!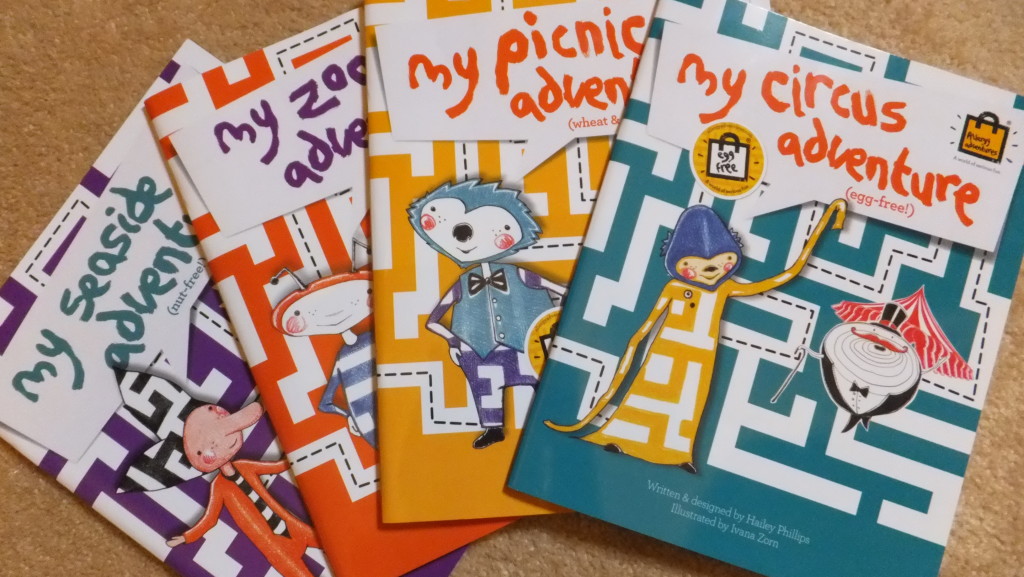 It is the books that I would like to focus on in this post.
So far, she has written four stories, each focussing on a different allergen (egg-free, nut-free, dairy-free, wheat and gluten-free).
Each introduces a different character who has one of the above allergies and who, upon opening their lunchbox, shrinks and enters a food adventure within the box.
Food characters such as the Onion ringmaster (from the bread and jam circus), and Little Gem (lettuce) bird then play games with the allergy character, showing that having an allergy needn't be scary and that there are lots of things you can eat.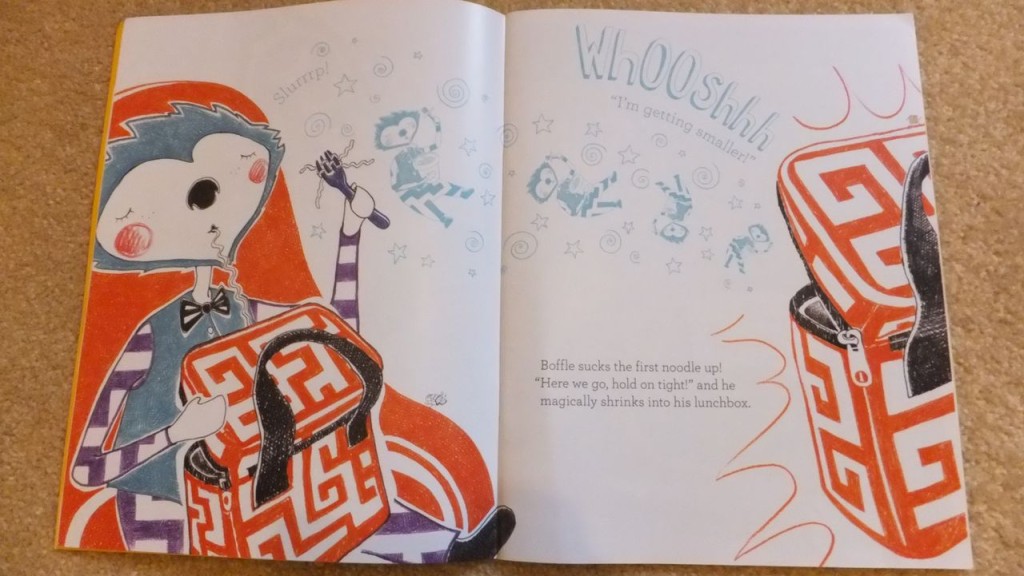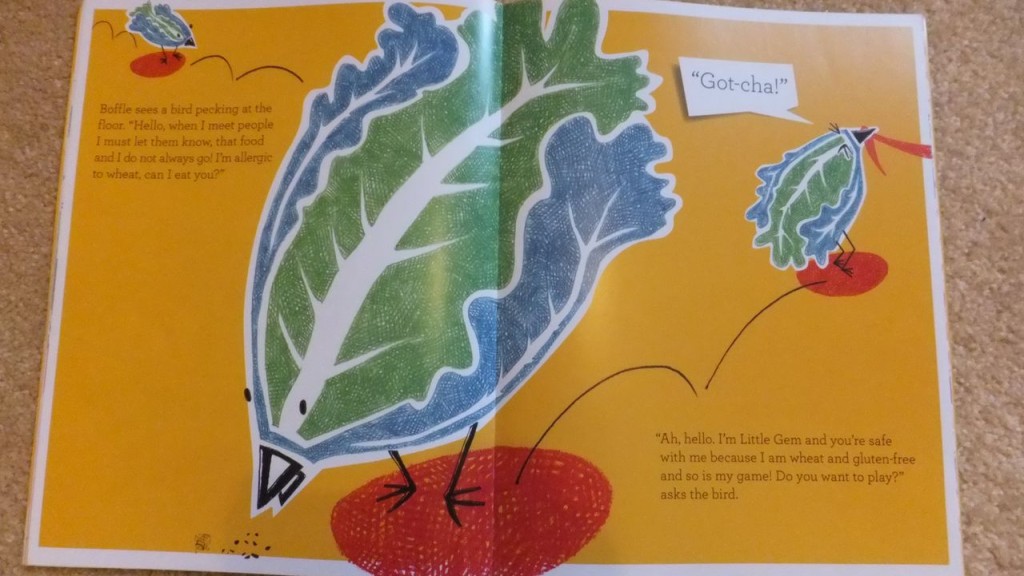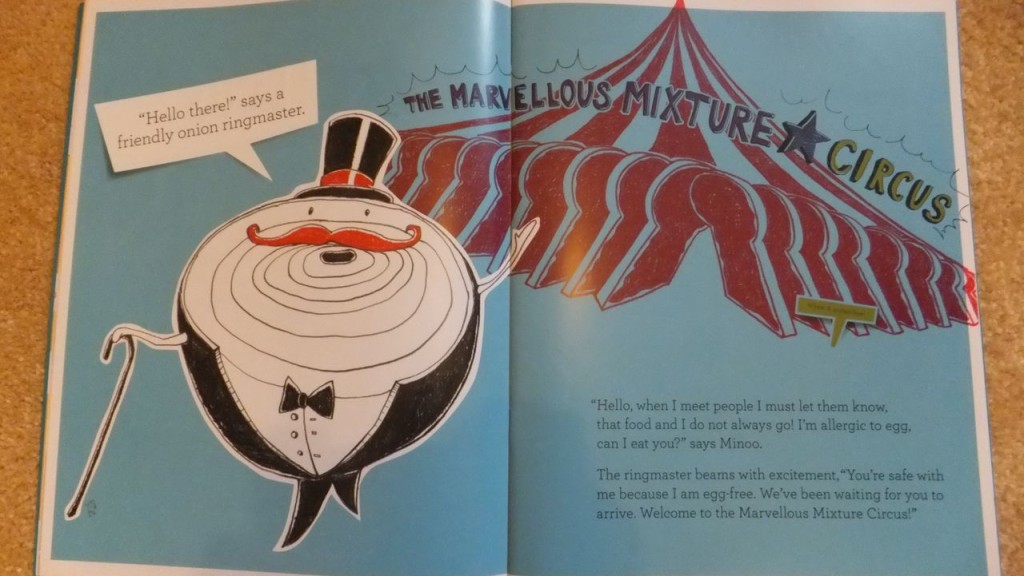 The over-riding positive message to a child is that as long as you tell new people you meet about your allergy, and ask if things are safe, then you can have adventures all the time and will not miss out ("Hello, when I meet people I must let them know, that food and I do not always go! I'm allergic to……can I eat you?").
Along with the positive text the fabulous, quirky and engaging illustrations (done by Ivana Zorn, animator for The Mighty Boosh) draw children into the story.
My two sat through all four books fighting over who could find the tiny pictures of allergens to squash on each page!
I don't think there is anything like these books on the market at the moment.
If you have a child with a food allergy, food intolerance or coeliac disease then consider buying these books.
You can buy them directly from Allergy Adventures or via Amazon.
My daughter (6 years old with coeliac disease and an allergy to dairy) said "they are really fun and teach you to tell people about your allergy so that you stay safe."
I would add to that, that they create a great platform to get your child to talk about their situation and how it makes them feel.
They are not to be missed!