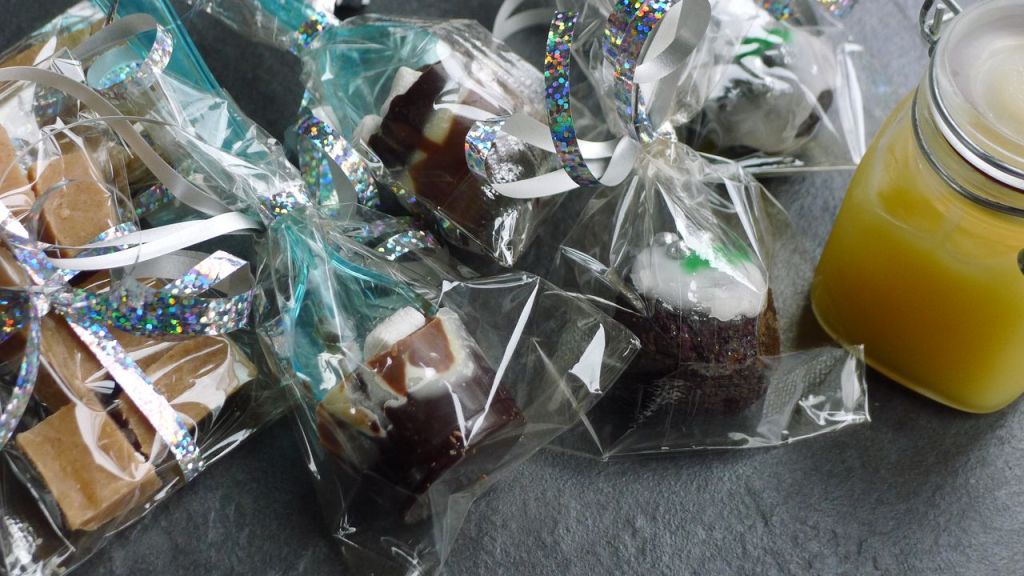 With the smell of yet another batch of my orange and cardamom star biscuits and orange and cardamom pastry mince pies wafting through the house I finally sit down to write!
This week has been hectic.  Those of you on social media yesterday would have seen (and empathized – thanks) that I was making a roast dinner for one.  It was Roo and Pickle's school Christmas meal and rather than let Roo miss out, I made her dinner for her at home and then rushed it up to school at the correct time!
Some might wonder why on earth I would do that.
School caterers are now supposed to cater for those with allergies right?  Well, yes, except that one little girl has been let down one too many times to trust them any more.
And so it was.  Either she sits on her own with a packed lunch or I make her a dinner.
That is a snap shot of what life is like when looking after a child with coeliac disease, allergies or intolerances.
Many of my readers will know exactly how that feels, but I would like others to understand what it is like.  I am not looking for sympathy.  I just want 'ordinary' people to understand that life isn't quite as easy when you have coeliac disease or food allergies or food intolerances.
Tomorrow I shall be making party food for her to take to a birthday party…it is all part of our 'normal' life.
Roo and I had a big heart to heart on Tuesday lunchtime.  She had a dentist appointment during school, to try to keep on top of her problem tooth that did not form tooth enamel most likely due to her coeliac disease, that I wrote about here.
After that it was lunchtime and she chose to have hers at home rather than eat it at school.
It was over lunch that she started to tell me how she feels about having coeliac disease.  She told me that she hates not being able to try lots of different foods like her friends can (I wonder if this has anything to do with why she has become incredibly picky about her food recently) and that she wishes she didn't have it.
I told her that I would always be here for her to listen to how it feels, but that I cannot take it away.  I tried to explain that talking about things sometimes helps to make you feel better, but I felt hopeless and could feel tears welling up in my eyes.  That was made worse when she said "but you won't always be here mummy…"
While I fought them back we talked about all the other illnesses that people can have that are worse than coeliac disease.  I have no idea whether this was the right thing to do, but it seemed to make Roo brighten and consider that what she had wasn't that bad really.
I hate to belittle her illness but at the same time I don't want her to feel sorry for herself and be miserable.  If anyone has any experience of what to say to your child when they open up to you about how they feel in this situation I would love to hear from you!
Anyway, between taking Roo to the dentist, doing jobs, creating recipes and videos (my review of the Zero Gluten Baker) and baking I haven't had much time for writing!
These are just some of the things I have made this week…with the help of Roo and Pickle!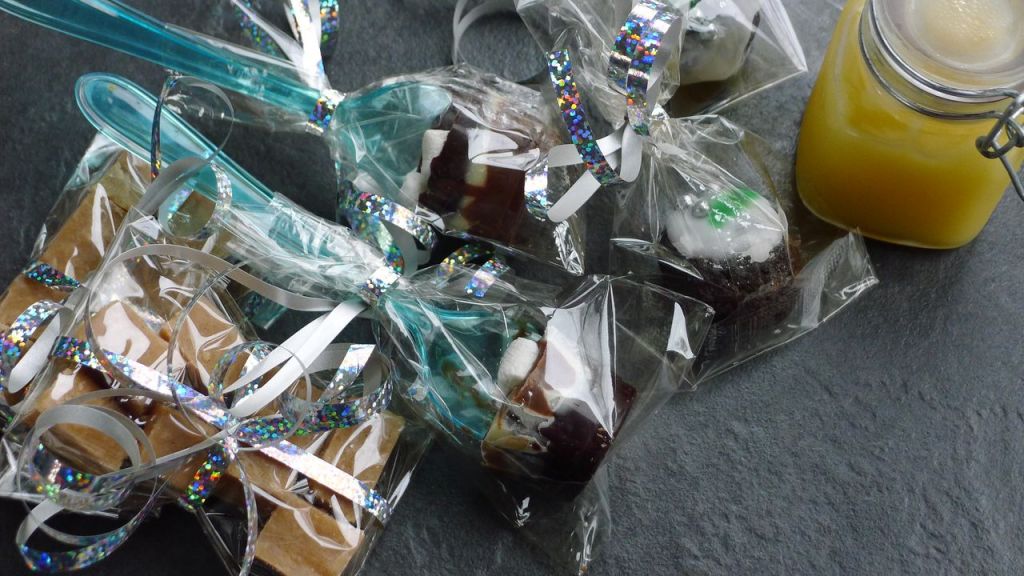 On Tuesday it was their advent activity to make homemade edible gifts for their teachers.  They made sticky date Christmas puddings and hot chocolate stirrer's.
I followed Allergy Adventures recipe for the sticky date Christmas puddings, but replaced the oats with ground almonds.  They were delicious and the kids had fun getting in a mess and then licking up all the icing and chocolate afterwards!
For the chocolate stirrer's, I bought bars of chocolate from Tesco (check the ingredients for your allergies, but the ones I bought are ok for those that are gluten-free) and melted them in the microwave.  The kids then layered the chocolate into little pots and ice-cube trays ending by placing a stick or spoon in the chocolate before refrigerating them.  The idea is that you place them into hot milk (dairy or non-dairy!) to make a luxurious hot chocolate!
Just before you start to think that my life is idillic and wonderful, doing this activity caused me extreme stress as I watched icing and chocolate be spread across my lovely tidy, clean kitchen!!!
Yesterday I was busy making gingerbread fudge and lemon curd.  I followed my standard three ingredient fudge recipe that you can find here, but added ginger and cinnamon into the mixture.  I had to wrap it up quickly before I devoured it all!
You can find my lemon curd recipe here.  I doubled the recipe and it made 8 little jars.  You can either make it with dairy-free spread, or with butter.  It is equally delicious however you make it.
If you are short of money this Christmas then these little gift ideas might just save you.  None of them costs very much to make, they are all easy and by wrapping them in little bags and tying a bit of ribbon around them I think they look pretty special…
Are you making gifts this year? If so I would love to hear what in the comments section below!