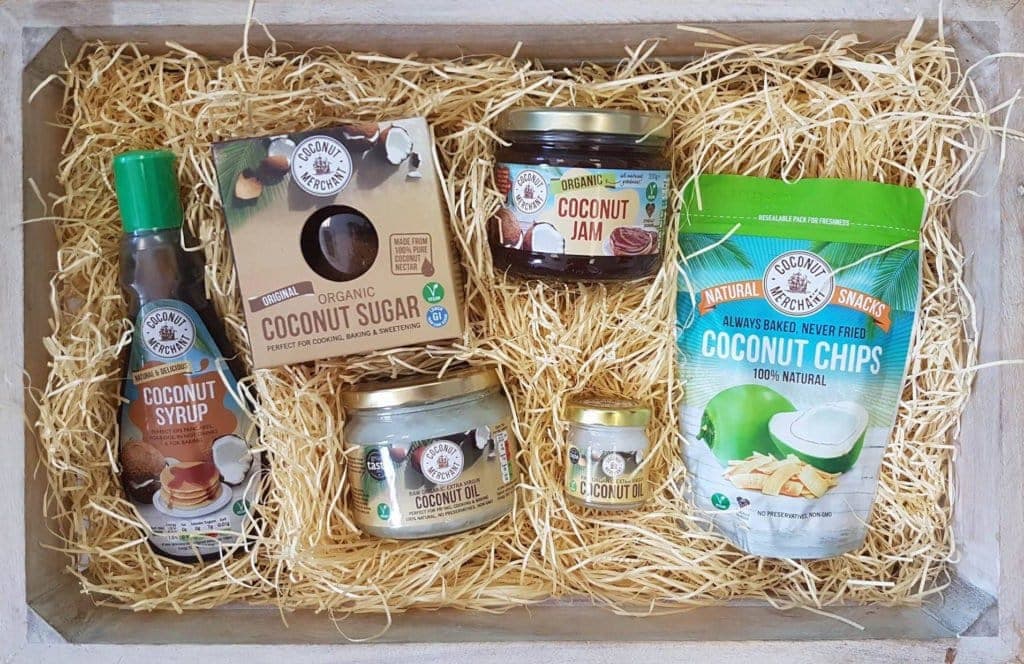 Those of you who read my blog regularly will know that I love Coconut Merchant.
I love them and their products so much that I work with them developing recipes using their wonderful ingredients, and since I love their products so much I wanted to give you an opportunity to try them too.
They not only produce my favourite coconut oil, but they also have some awesome coconut crips, coconut sugar (original and vanilla infused), coconut syrup (to use instead of golden syrup), coconut jam, coconut butter, coconut water…the list goes on! If there is something made from coconuts then these guys will have it covered.
All their products are organic so you can be sure of their quality, and they taste fantastic. If I ate sugar I would eat their coconut jam every day in my porridge, on toast, on pancakes…you name it, I would include it, because it tastes divine.
Anyway, I've teamed up with them to give you a chance to win the hamper of goodies photographed above. I'm sure once you've tried their products you won't want to try any others.
I always use their ingredients in my recipes so if you see something coconutty it will be from Coconut Merchant.
As with all my giveaways the offer is only open to UK residents over the age of 18. The winner will be picked at random by a computer programme and contacted by email. They will have 7 days to provide their postal address after which time another winner will be picked. The prize will be fulfilled by Coconut Merchant.
With this giveaway, it is compulsory that you sign up for the Coconut Merchant newsletter which you can do from the box below.
The more additional ways you enter below, the more chance you have of winning. Good luck!