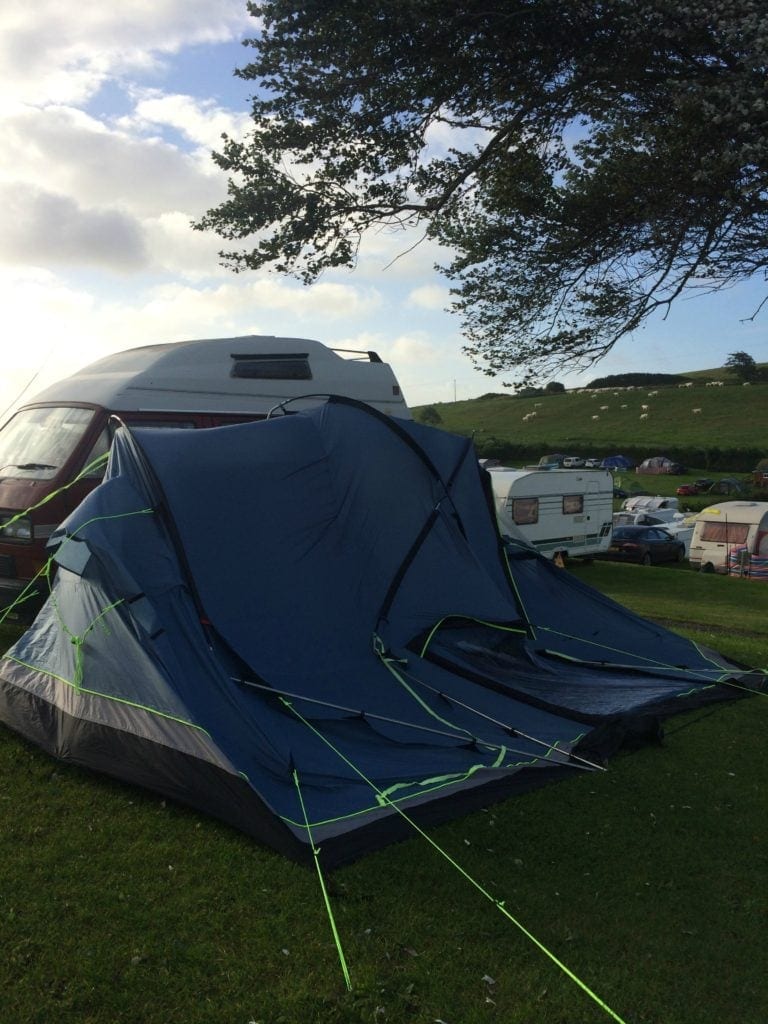 The rain was lashing down as we sat, two adults, two children and a dog, in our small VW van.
The awning had become disconnected, ripped and flattened by the wind and playing games was wearing thin.
I booked tickets for the kids and Mr M to visit the cinema to save our sanity.
After I dropped them off I'd planned to chill in the van and read my book.
Minnie had other ideas. The van had moved which must mean that we were finally going to get out!
With reluctance I pulled on my coat and we ventured out into the rain once more.
On our walk around Weymouth we discovered two fish and chip shops that did gluten-free food (The Old Harbour Fish & Chips and Fish 'n Fritz). Much to my frustration however, neither of them allowed dogs inside!
I then walked past a cafe that I love (Coffee #1) and spotted a 'dogs welcome' sign.
With excitement I returned to the van with a shivering dog, safe in the knowledge that we could all go there after the cinema finished and get a slice of cake and warm drink.
When the kids and Mr M returned to the van I excitedly told them of my find and we all traipsed back out into the rain. Upon arriving at the cafe I saw the small print. 'Dogs welcome…in the outside seating areas'.
By that time I had had enough! Trying to keep dry, feed a coeliac, and house a cold wet dog had become too much.
Poor Minnie bore the brunt of our disappointment as we threatened to give her away to make life easier!
Our first camping trip with a dog was not entirely successful. Minnie, bless her, was a dream. Happily lying around in the van, helping us crab or lolling around on the beach. However, finding places to eat that can cater for our dietary requirements AND allow dogs seems one step too far.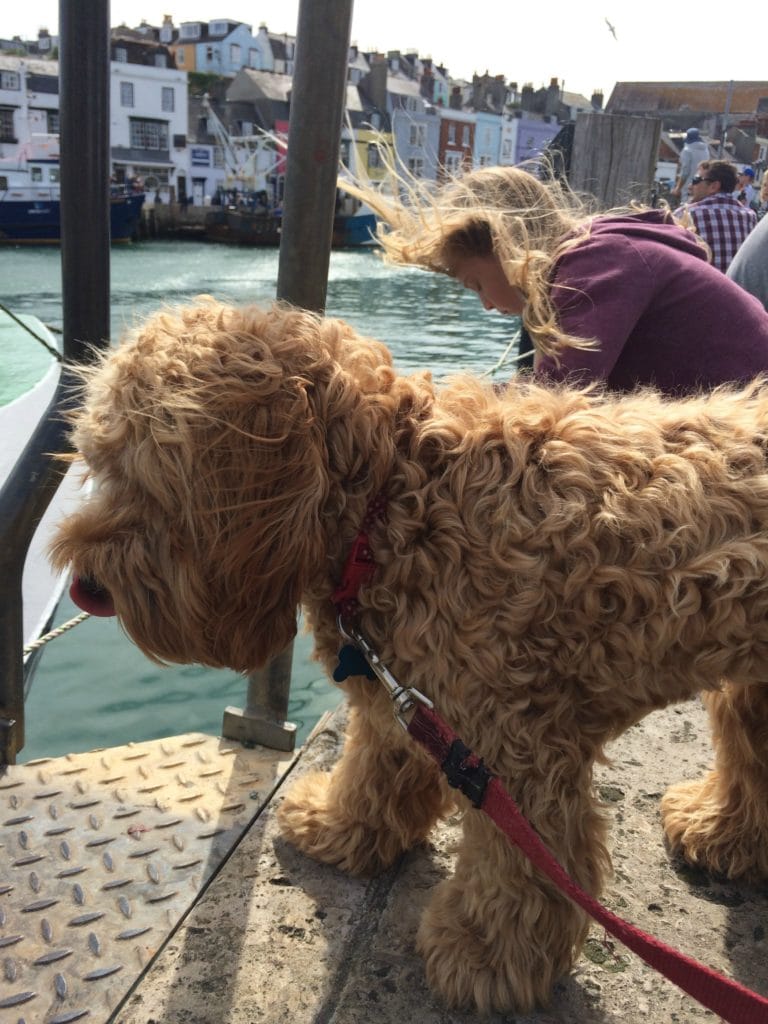 My suggestion to anyone wanting to differentiate themselves further from the crowd would therefore be to cater for coeliacs whilst allowing dogs. Please do let me know if you do that, or if you have been somewhere that does!
If, however you're like us and can't find somewhere to eat out, then check out my free from camping survival guide with ideas of how to cater for restricted diets when camping.
Anyway, that was camping…we've another 'holiday' booked for the end of August so wish us luck.
While we were on 'holiday' I actually had time to think…generally a dangerous thing for me, but on this occasion it made me realise something fundamental that I hadn't spotted before.
'Pickle' has always been 'Pickle'. We've got videos of a two-year old 'Roo' calling him it, and the name stuck because, well, he can be a pickle…entertaining, funny but hard to control.
However, as he has got older I think it's unhelpful. He lives up to his name, as I discovered last week by changing his nickname to something more positive.
I chose 'Sunshine' because he really is like a ray of sunshine in a room. He makes people laugh (always has done), he's kind and thoughtful and he finds the positive in most situations (even windy and rainy camping holidays when everyone else is grumpy).
When I told him I wasn't going to call him 'Pickle' any more and that he would be 'Sunshine' he started to act differently.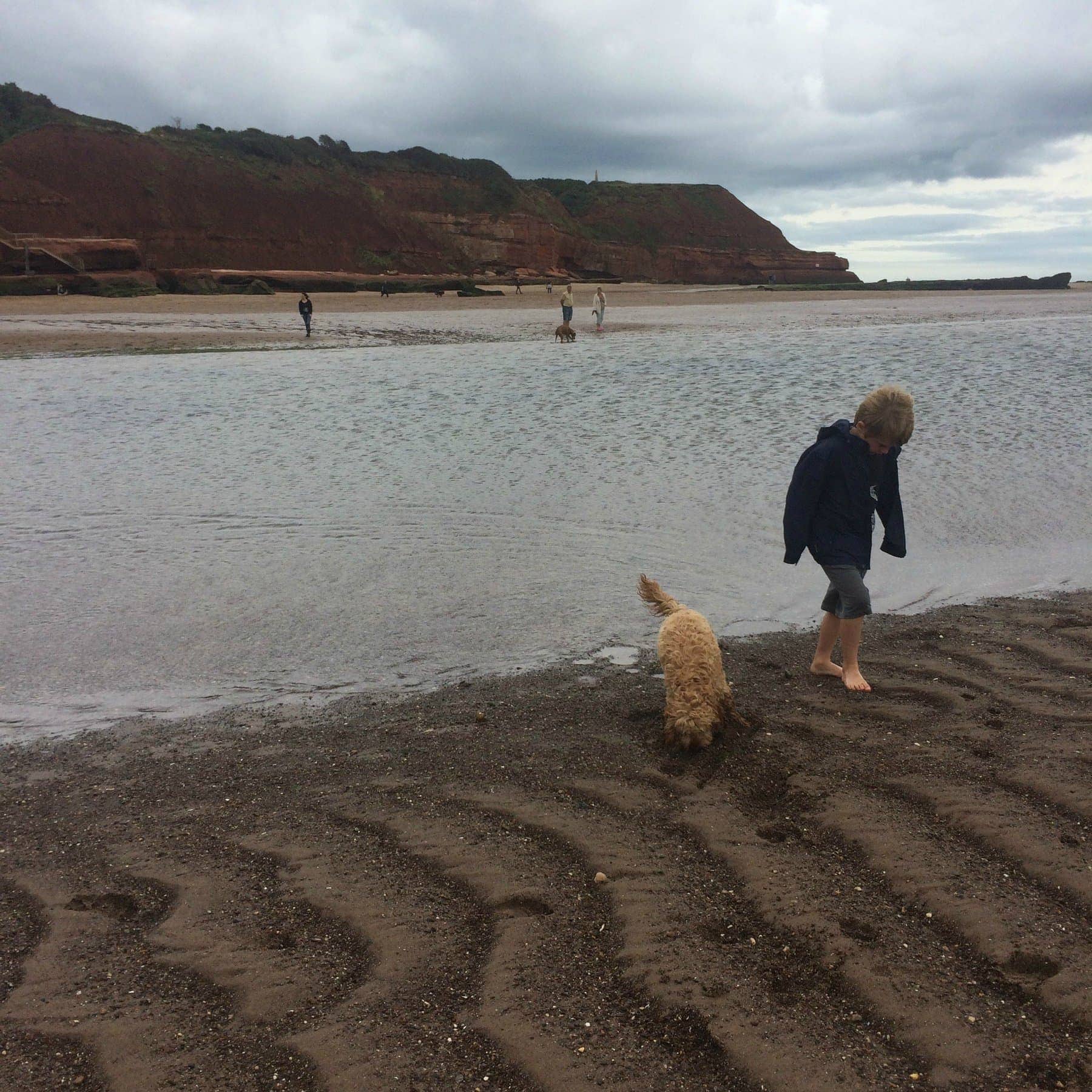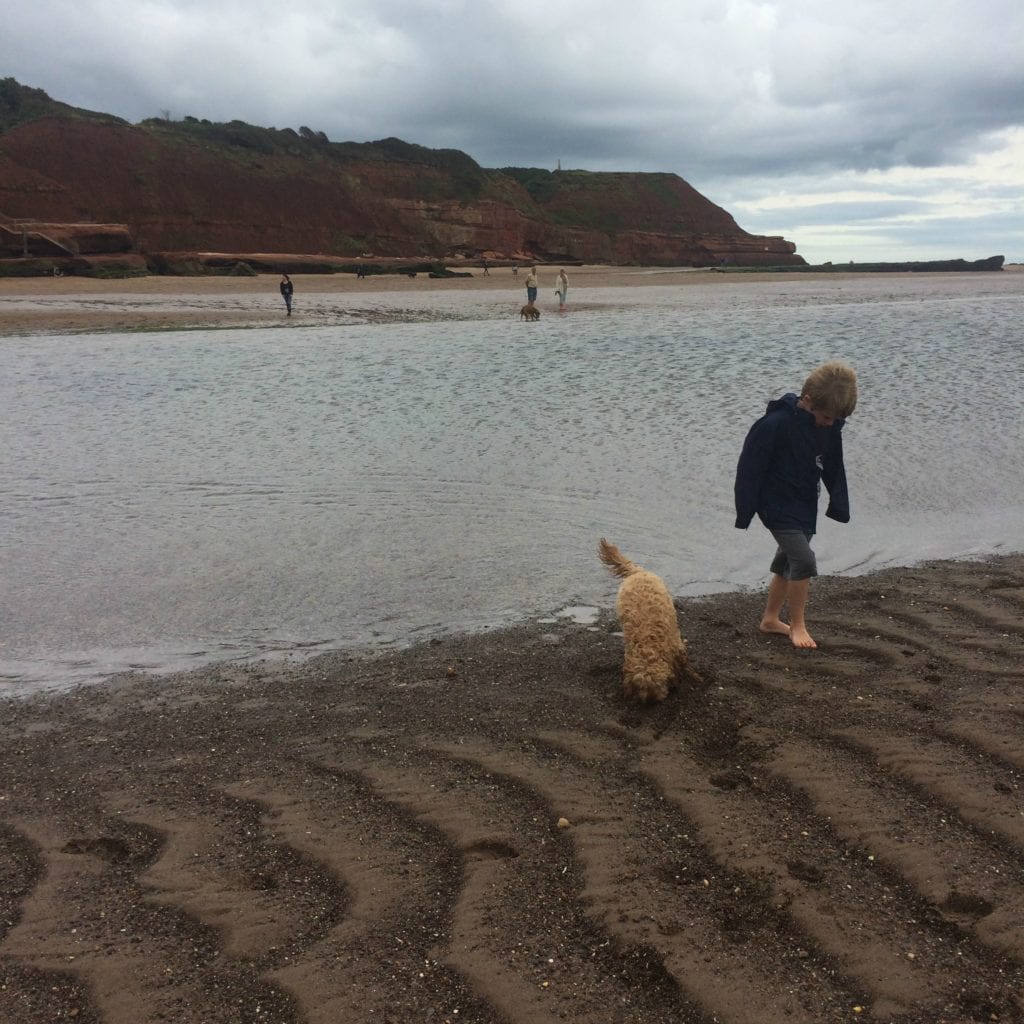 He tidied his room without me asking ("in preparation for you cleaning tomorrow")…
Made his bed more beautifully than I've ever seen it…
Helped bring things into the house from the van when we got home…
I could go on, but you get the picture.
Self esteem is a delicate thing and language is so important, especially with children.
So from now, 'Pickle' is 'Sunshine' and my little boy will be reminded every day that he is an incredible, funny, bright and inspiring little boy. I've got so much to learn from him…