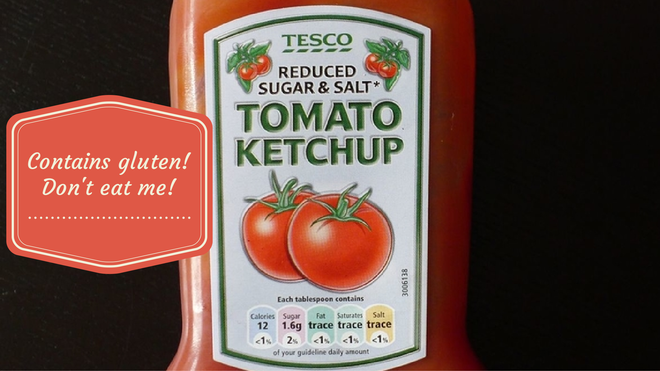 Many of you will have read on Twitter or Facebook last night of our mistake with Tesco's ketchup.
For those of you who didn't read my posts, I will explain!
Halfway through eating tea last night, at the end of a beautiful sunny day, my husband suddenly gasped and grabbed the bottle of ketchup from the table.
It was after our daughter had helped herself to her third squirt to go along with her sausages…a treat for Dad on Father's Day!
There, clear as day, he pointed to the allergy box where it said "contains wheat, gluten."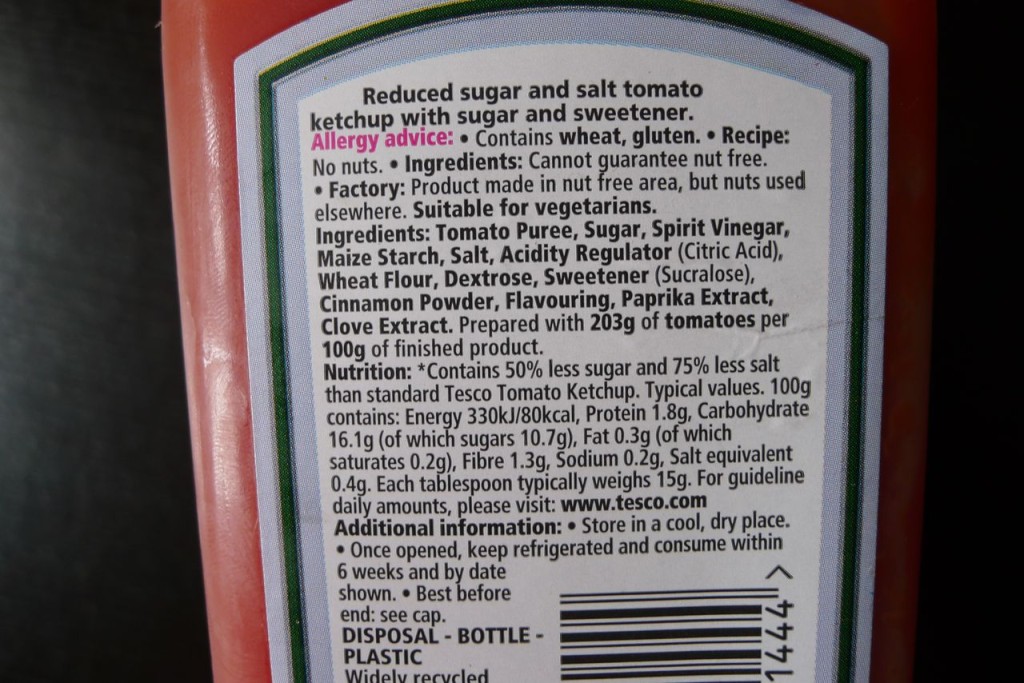 We have been buying this ketchup for the last few years on and off, thinking that it was safe and never paying a second glance to it.
All Tesco ketchup's feature in the Coeliac UK Directory…all except this one it would seem!
Over the years we have merrily bought this product, I guess making the assumption (…why I don't know?) that it was ok.
I guess because the Heinz one and Sainsburys one is…and we have bought these before, and then not checked this.
Initially we thought that the recipe must have changed and that Tesco had not made this clear.
Now I realise that this could just have been a mistake that we made with the product from the start.
My poor daughter's face when she realised what had happened was awful.
What was more awful was that she sat there scraping at her tongue…somehow thinking that she could remove the offending substance in that way.
We now have a challenge on our hands, however.
Our daughter knows that she has been consuming gluten, albeit in small quantities…with no obvious symptoms.
I could see her eyes light up at the thought that perhaps she wasn't that sensitive after all.
I then had to ruin her day further by suggesting that her 2 hour tantrum that morning may have been due to it…
Anyway, there is a lesson in here for all of us.
ALWAYS check the labels of things even if you think they are ok and that other brands or similar products are ok.
Never get complacent!
We clearly did, and are now feeling very guilty for having 'poisoned' our daughter…
I shared this with: