So I am biting the bullet!  I am starting the successful I Quit Sugar 8 Week Programme on Tuesday and I am wondering if you want to join me on the journey?
We all know how bad sugar is for us.  I have blogged about it a lot, but if you are in doubt just look at the evidence around you….more obesity and type 2 diabetes and the highest rate of child obesity in Europe; we are sleepwalking into a health disaster that our wonderful NHS has no chance of coping with.
Those of you who know me will know that I have been trying to give up sugar for the last year.  I've done it for a few months and then slipped slowly back into eating too much again.  I have been suffering the consequences even in the small amounts that I have been eating.  Headaches and a more unhappy tummy are signs that I have been eating too much of the white stuff along with too many high carbohydrate foods.
So when I was approached by the I Quit Sugar team run by Sarah Wilson, I decided to give the 8 week programme a go! I've nothing to loose, and the results she claims to get are impressive!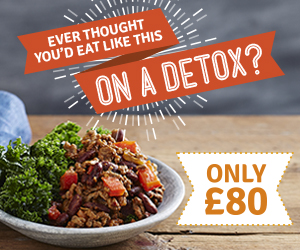 The programme offers the following:
8 weeks of winter Meal Plans and Shopping Lists.
Over 90 exclusive member-only recipes.
Community forums and weekly emails to keep you on track.
Access to more than 30 IQS Experts to mentor you as you quit sugar.
Weekly motivational videos from Sarah.
94% of previous 8 week programme Graduates would recommend the Program.
Sounds good eh?  And in terms of the meal plans, in case you are wondering, you can choose from omnivore or vegetarian plans and then each meal has a gluten-free, dairy-free and paleo option! No low FODMAP option for me, but I think I will be able to adapt the recipes to suit, or just use my own!  You never know Sarah might work with me to develop some low FODMAP options too!
I shall also be trying to get the kids avoiding a bit more sugar.  They don't do badly for kids, but with the help of Sarah's kids cookbook I am hoping to get some more ideas of how to encourage them to eat less. In addition to that book, Sarah seems to have written a multitude of books since my sister bought me her first one a few years ago! They range from family meals to chocolate (!) and can all be purchased on her website.
I will be blogging about my experiences over the next 8 weeks…so you'll get that extra element of support with one extra blog post from me per week.
Oh, and did I mention that if you join the programme with me I will get £10 for each referral, and 20% of every book purchase you make that originates from my site…which will help with raising the money to get my multipurpose, wholegrain, rice-free, gluten-free flour blend on the market?
So all in in it will be a win win for everyone! You get to be more healthy and you get to feel good about the fact that you are helping get a new product on the market that currently doesn't exist!
So what are you waiting for!  Click on the link below and join me to a healthier, (hopefully) happier you, and we'll share the journey together!