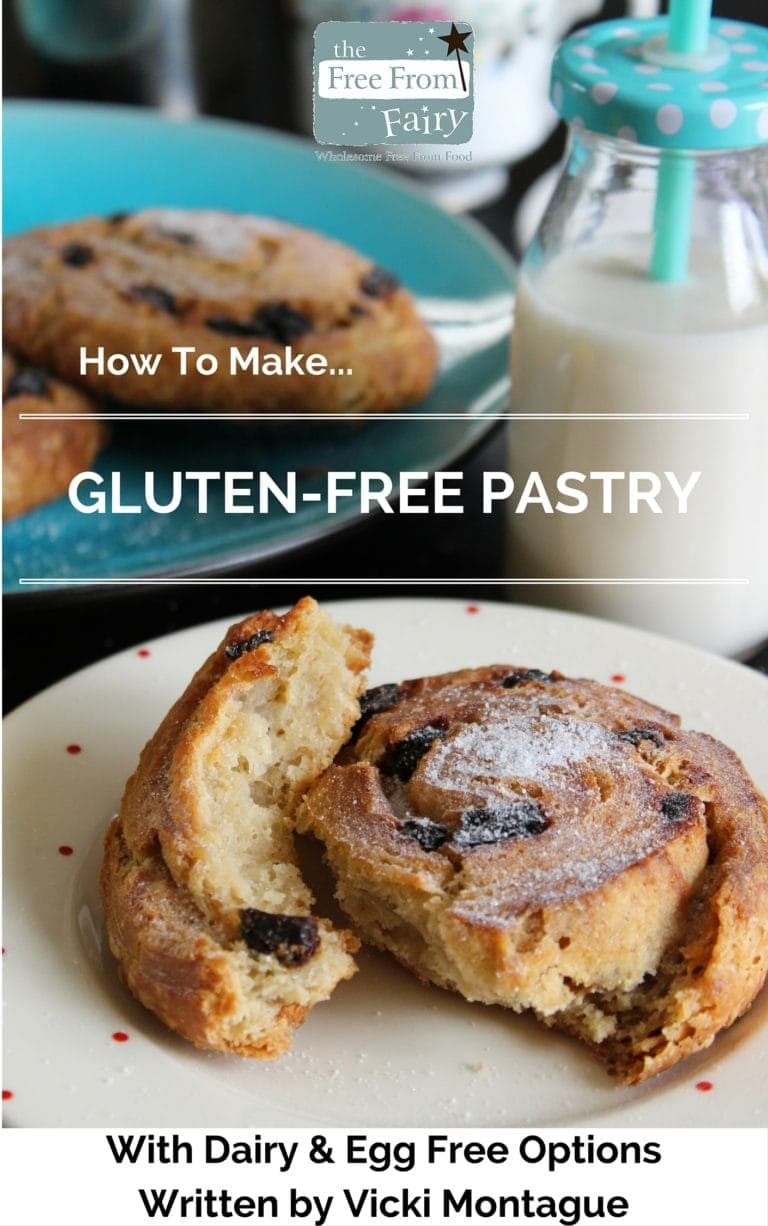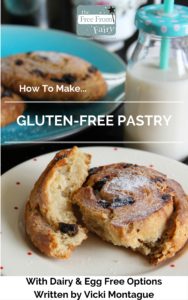 In my first ebook I teach you how to make shortcrust, rough puff, choux and Danish pastries without faffing and with perfect results every time! Just click on the photo to buy a copy of the book.  You can also buy from Amazon here.  All recipes have been created with my wholegrain rice and gluten-free flour blend. They have not been tested with other flour blends.
Some of the recipes included in the book are photographed below…
Neal says:
"Vicki's pastry ebook, is just a small but wonderful glimpse into the world of the Free From Fairy.
It is well written, in simple, easy to follow steps.
The pastry recipes made with her flour blend are simple and reliable and so tasty you will never want to go back to baking anything else as they produce truly life changing results.
So go on, spend a few pence and support a wonderful lady that has an incredible impact on the gluten free home baking market with her truly amazing and nutritious flour blend".