I had the pleasure of attending Food Matters Live this week; an incredible event where people who are passionate about food gather to learn about food and health, share contacts and meet producers of incredible food products.
These days I don't usually have time to tell you about new products that I find. If I do, I tend to post them on Facebook or Twitter but rarely have a moment to share them on here.
However, I met so many wonderful new free from food producers that I felt excited and inspired to write something about them.
Being a food producer myself (kind of), I understand how difficult it is to break into a market and become known. I feel my role as a blogger is to help small businesses find their customers, especially small businesses with passion and love to share with us.
So, without further ado I want to introduce you to these incredibly inspiring (and tasty) new offerings. Most you won't find in the shops because they are 'fresh' on the market. Seek them out via their websites. Say hi and let them know that I told you about them…
Firstly I have to introduce you to the Culinary Cauldron, a Devon-based company making the most incredible alternative to a Calippo (even in the same type of tube).
Why incredible? Well, they are made from organic, unpasteurised fruit and vegetable juice, retaining the nutrients and flavour whilst giving your taste buds a treat.
My only complaint is that the website gives no details of where you can buy them! If I find out I will let you know because these are a treat you need to try!
The next company are equally innovative.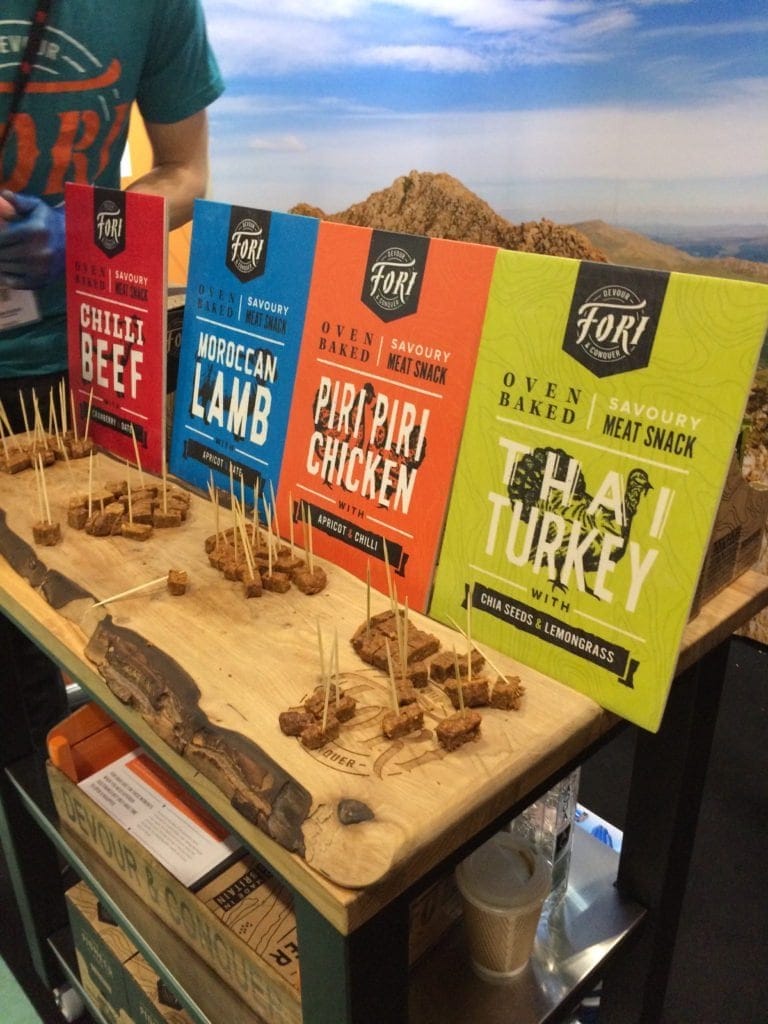 Fori create a paleo protein bar with a difference.
Rather than the usual sweet snack full of nuts, dried fruit and subsequent sugar, these are made from the finest grass-fed free-range meat with added seeds and a little dried fruit. In my opinion it's a shame the dried fruit is in there (because for me trying to avoid sugar that makes them a no-go) but they do taste incredible (and perhaps they wouldn't if it was left out).
It makes a wonderful change to find a savoury snack that is free from almost all the top 14 allergens…minus egg which is contained within them.
Another fine example of innovation within the free from sector, and the loveliest inventor too.
Moving to sweet things, I loved BeMindfuel, a clever name for a clever company.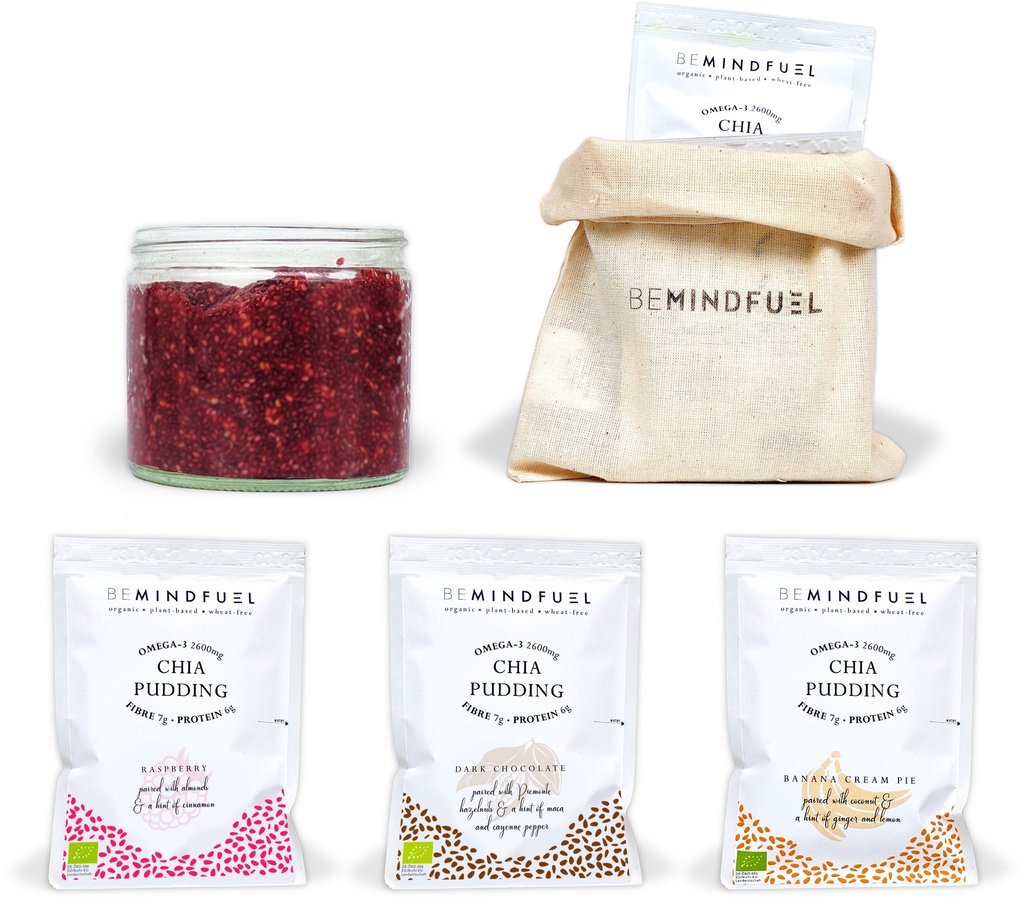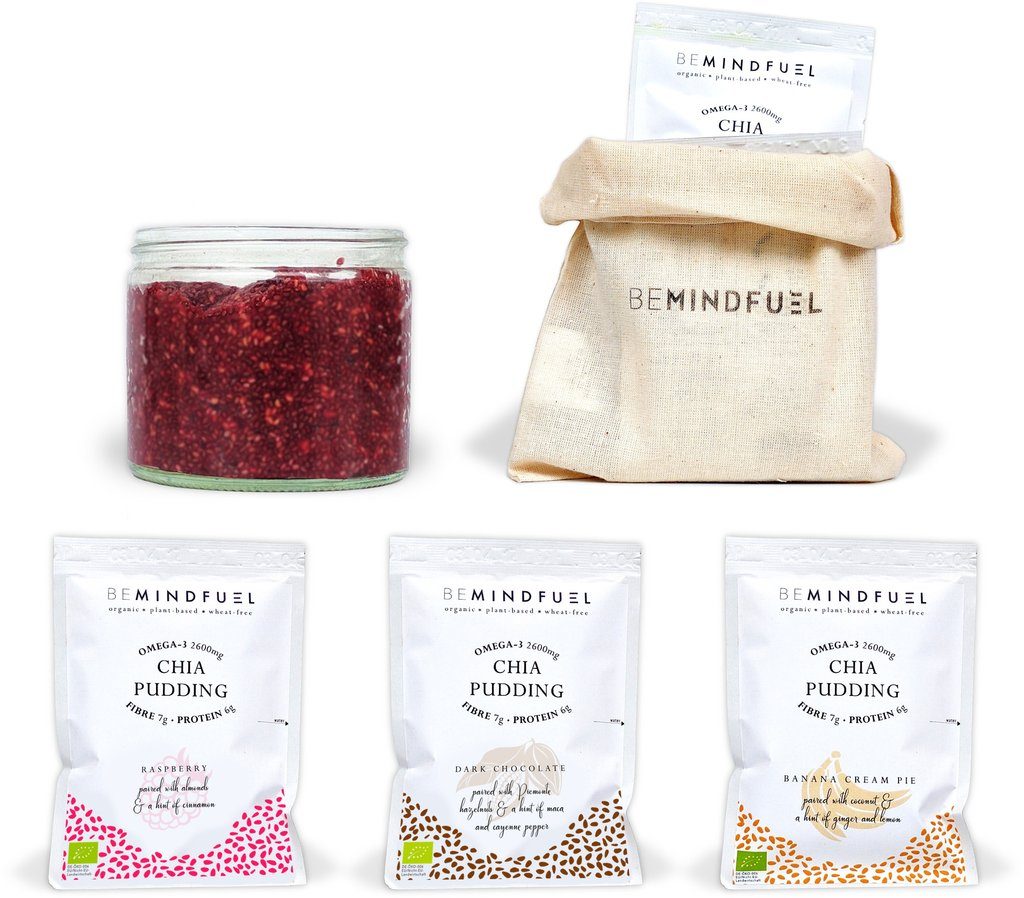 They have created the most convenient free from pudding ever imaginable…that also happens to be chock full of goodness and can be carried in your handbag for emergencies (the time you get offered a fruit salad at a restaurant when everyone else is indulging in chocolate cake?).
Take a small, beautifully designed sachet of chia seeds mixed with nuts, fruit, coconut sugar, teff, coconut milk and flavours such as cacao or matcha and all the consumer does it add water and leave for five minutes before enjoying.
These are free from all allergens except for nuts, but certainly not free from flavours!
So there you have it. Some very interesting and exciting new free from products. Have you found anything new and exciting recently? I'd love to hear from you if you have.
I shared this with: