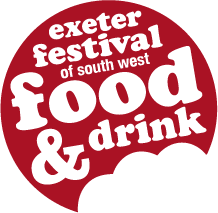 As many of you will know, I visited the Exeter Festival of South West Food and Drink this weekend in search of new exciting local 'free-from' food businesses that I could tell you about.
As in all other years I was rather disappointed by the lack of 'free-from' producers. Whether this is down to the organisers' lack of interest in the subject…more on that later, or whether it is something else I wouldn't like to say. What I do know is that there are many great 'free-from' food businesses in the South West, but they do not attend this large food festival.
Having said that, and after scouring the tents for hours on end, I did discover quite a few companies who understood the need for 'free-from' food.
Another business that I was very impressed with was Tideford.
They make a range of organic soups, sauces and rice puddings that are all gluten-free; many are dairy free.
They are also really low in sugar and salt which makes such a lovely change from your usual bought products that are so high in both I can barely eat them.
The soup that I tasted was just like something I would make…which I think is a good thing!!!
There were two meat producers who particularly stood out for me.
The first was Higher Hacknell Organic Farm.
I spoke to the owner who was incredibly reassuring about the processes they use when they make their gluten-free sausages and burgers.
If you would like to order their sausages online you just need to make a note in the order form and they make the sausages especially.
If you have any other requirements they will make them accordingly.
I am looking forward to trying the sausages this week and will let you know what they are like.
A company that I have never come across before was DW Simply Sprinkle.
They produce unique blends of dried herbs and spices that can be used in all your foods.
To give people tasters they had made dips with all the blends (made with mayo mixed with the blends) and they were gorgeous!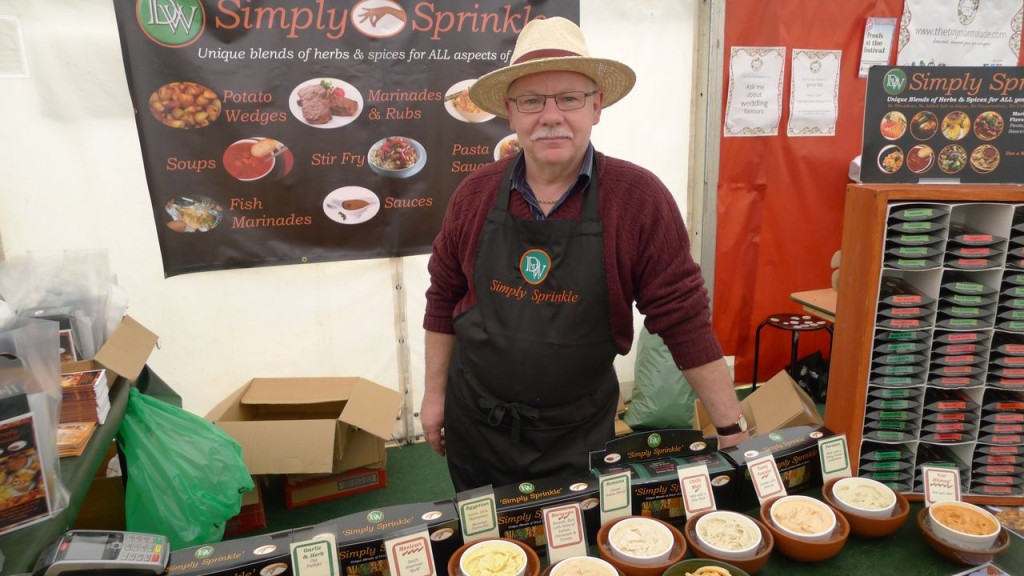 They are all gluten-free which makes a really nice change and they also contain NO SALT, sugar, preservatives, MSG etc etc.
That is quite simply, amazing.
I don't think I have ever found a spice blend that does not contain at least salt.
I was seriously impressed and bought the Egyptian blend.
It will be featuring a lot in my cooking in the next few months I think.
On the spice front, I also tried a really lovely curry sauce made by The Cornish Curry Company.
All their curry sauces and spice mixes are gluten-free and nut-free and their spices are available to purchase online.
I was slightly puzzled by the lack of ingredients list and when I asked about this I was told that it was secret…surely companies have to declare the ingredients in a product these days?
Anyway, there was certainly a lot of salt in the sauce that I tried, made from the spice mix, so although it was very tasty it wasn't my cup of tea.
One of my favourite crisp producers were there too.
Burts crisps are all gluten-free and unlike lots of these local producers, can be found in the major supermarkets.
Always a safe option for our daughter if in doubt!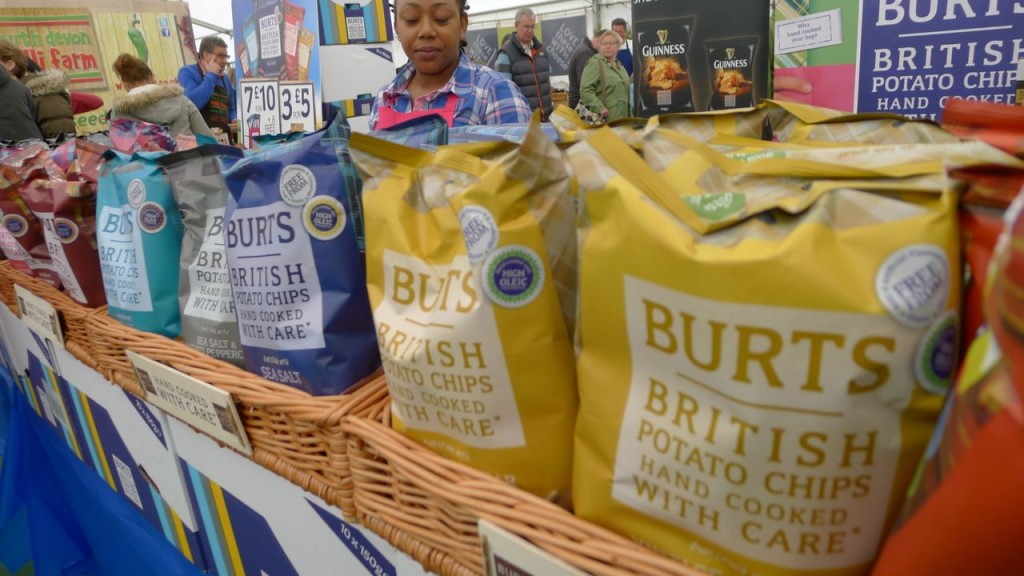 There were also a few companies with sweet offerings that you might be interested in, although surprisingly no 'free-from' cake companies at all!
The second was Rookbeare who make artisan sorbets and ice creams.
All are gluten-free and the sorbets are dairy-free too, although I guess if you had an allergy to dairy they may not be safe as they are produced in the same place as the ice cream.
The lime daiquiri sorbet that I tried was just like the real thing…zingy and divine!
Finally Salcombe Dairy were there.
Old time favourites of mine, they produce the creamiest and most delicious ice creams in existence.
If I could, I would devour a whole tub of their honeycomb ice cream in one sitting…I therefore just don't buy it!
All their ice creams and sorbets are gluten-free and fabulous!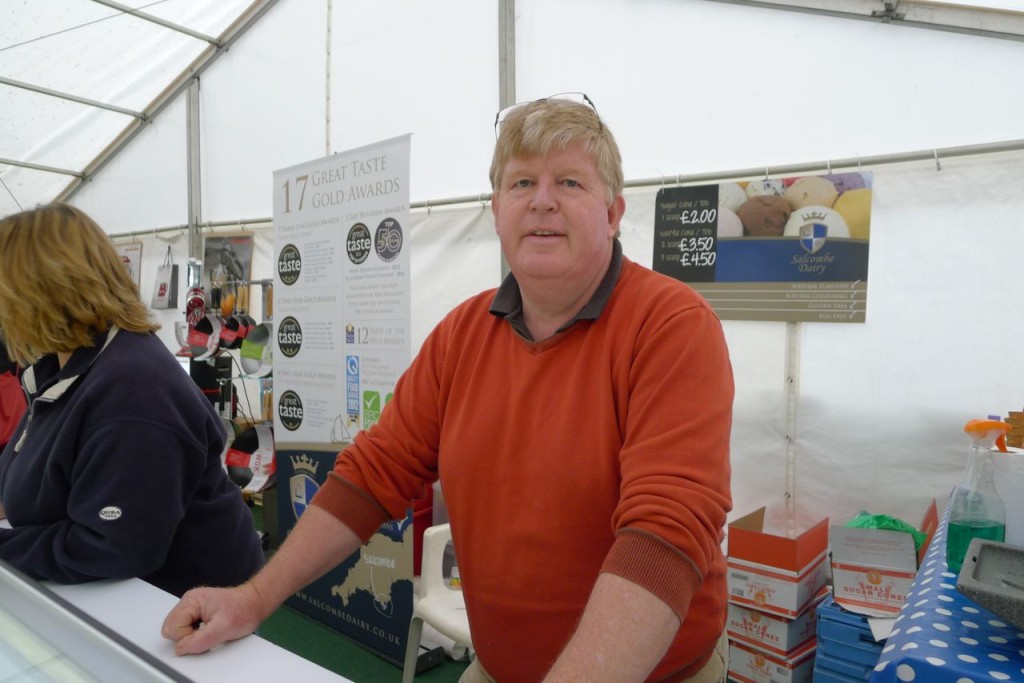 Along with searching through the food producers tents, I spent a fair bit of time in the cookery demo tent.
It was there that I briefly managed to catch Michael Caines.
For those of you who don't know, he is the two Michelin-starred chef who inspired the first ever Exeter food festival and has been involved ever since.
I asked him why there was never any focus on 'free-from' foods and cookery demonstrations.
His reply (before a hasty exit to compere a cookery demonstration…never to return despite saying he would!) was that it was too 'niche'.
If Coeliac UK are correct in their estimation that coeliacs are worth £100 million to the catering industry, then surely having a few 'free-from' cookery demonstrations at a food festival would attract more 'free-from' producers and in turn all those who have a food allergy/intolerance or coeliac disease.
It seems like a no brainer to me!
I have been to the Exeter Food Festival every year for the past 8 years and each year it is the same…many of the same chefs…many of the same producers (give or take a few).
The festival is certainly not somewhere I would consider taking my daughter due to the lack of suitable food for her…if I had a food allergy or serious intolerance I wouldn't go either.
Having said that, I might, just to get my annual fix of the best coffee in the world courtesy of the Origin Coffee people.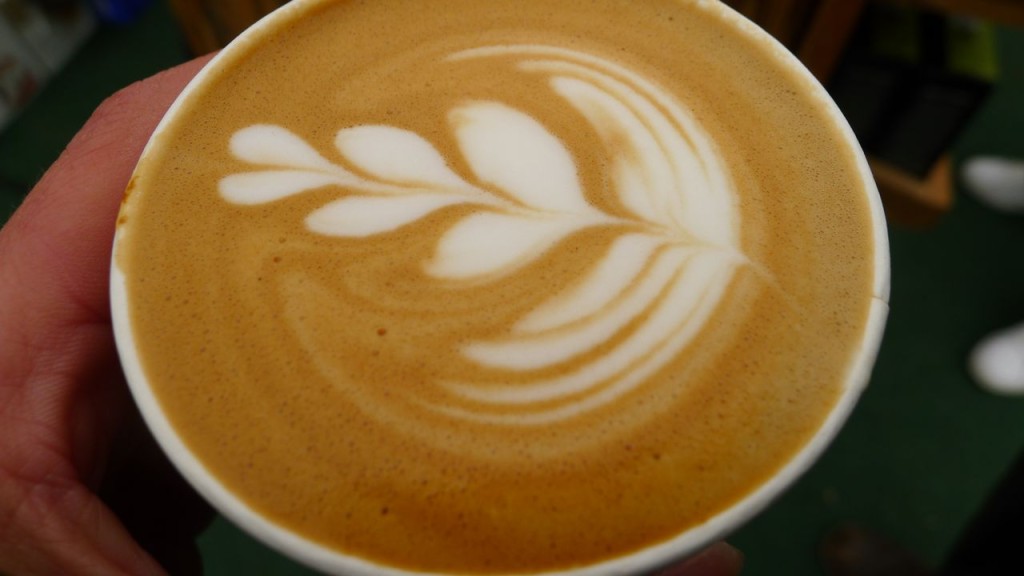 So Michael and the organisers of the festival…rise to the challenge and start looking at the value of the free-from market!
You might be surprised by just how many more people you get through the gates.
This year seemed far quieter than any other year I have been…increase those numbers next year by taking me seriously!