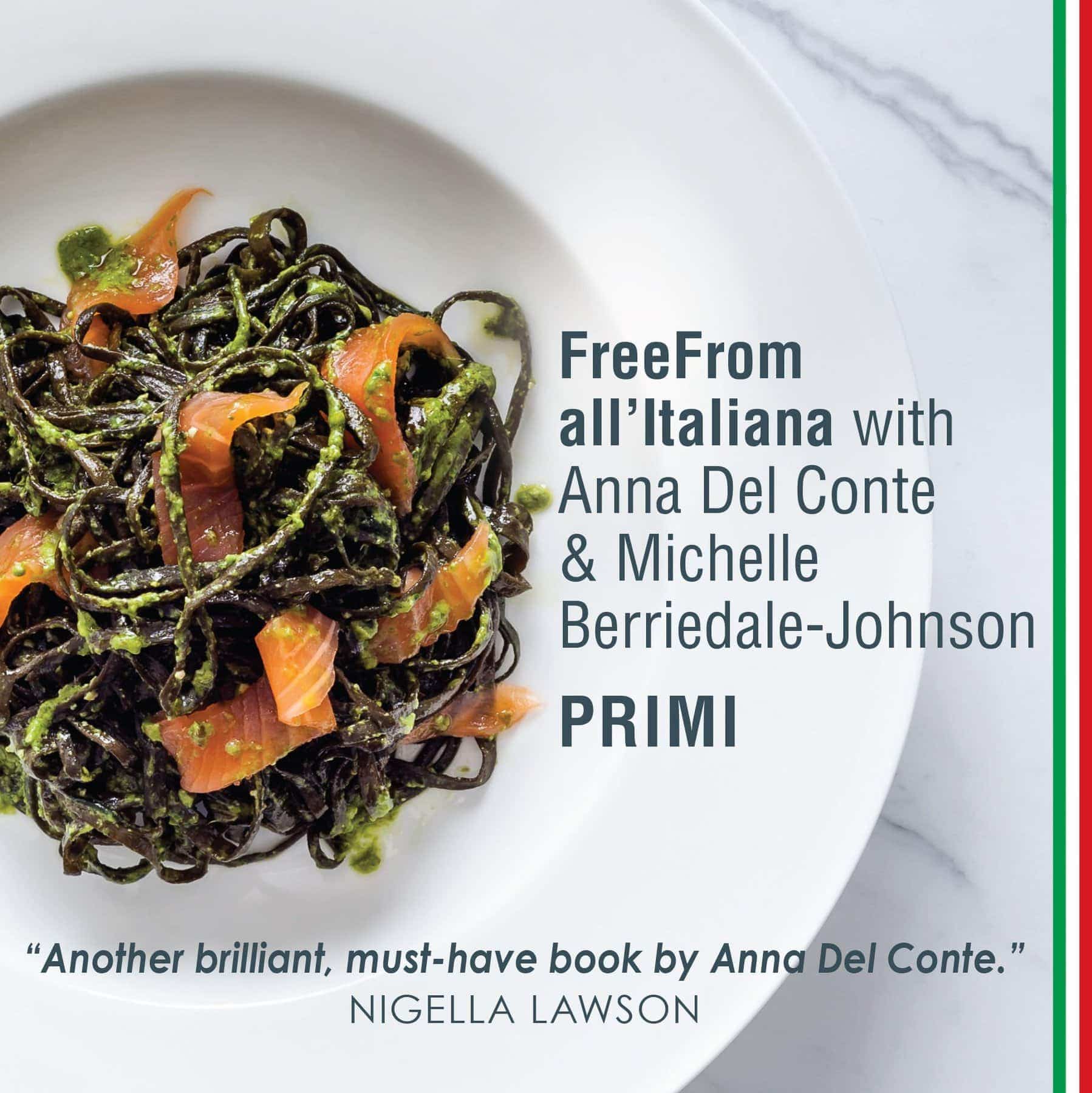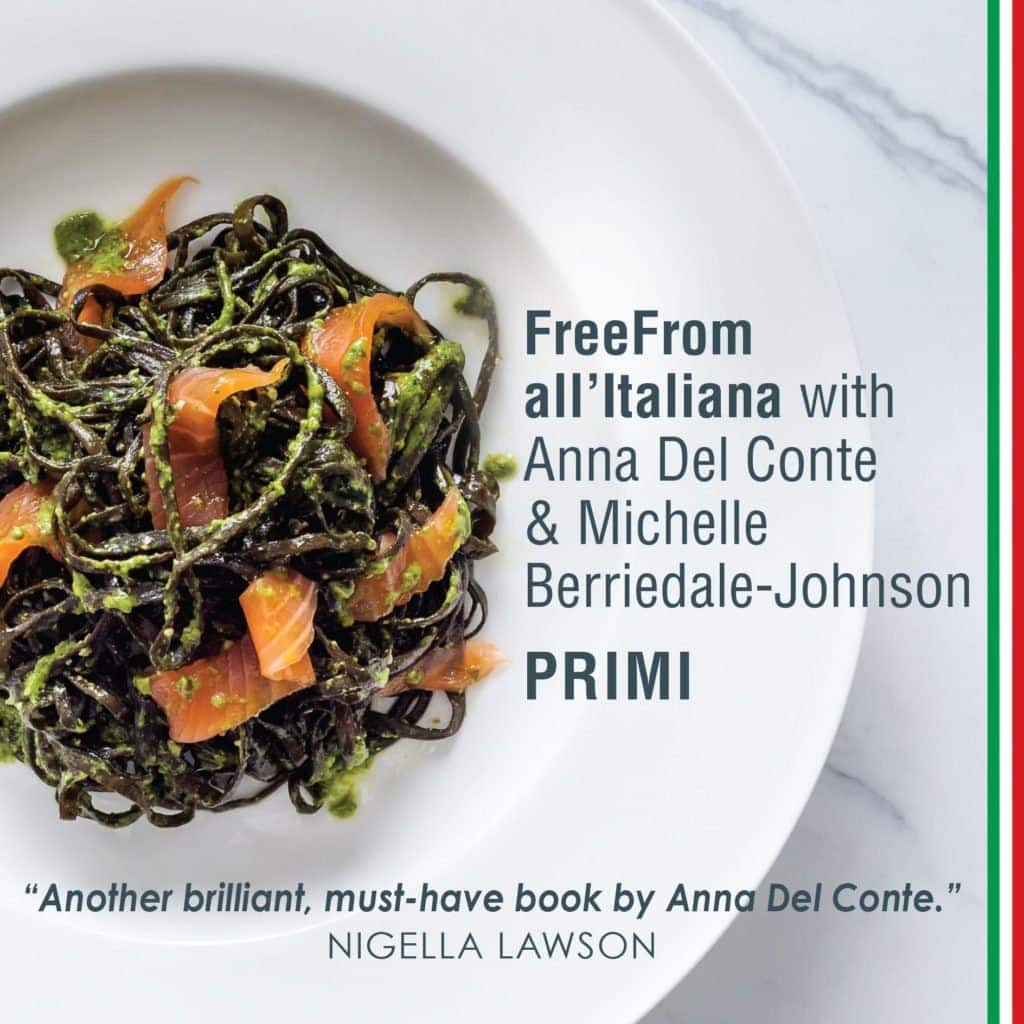 Many of you will have seen that last week I was involved in judging a category of the Free From Food Awards.
It is a great privilege to be involved in these awards. This year I've seen it from both sides…both judging the awards and knowing that my product is going to be judged too.
I've entered my plain flour (at the time my self-raising was still being worked on) into the 'innovation' category of the awards, hoping that the judges will see that it is a unique product that will hopefully transform the free from sector into being more wholesome. I can dream!
The awards are run by the most fabulous Michelle Berriedale-Johnson who has done an enormous amount for the free from sector. Along with her website FoodsMatter, she has written many books for those on restricted diets: Cooking Gluten, Wheat and Dairy Free, Diabetic Cooking for One or Two, The Everyday Wheat and Gluten Free Cookbook, Diabetic Cooking for Health, Eat to Beat IBS, Cooking for Arthritis and more! Most recently she has revised The Allergy Catering Manual which is perfect for any establishment wishing to enter the FoodsMatter Free From Eating Out Awards.
Recently she managed to persuade Anna Del Conte an authority on classical Italian cooking who's spent five decades writing about Italian food, to create a free from italian recipe book. Quite some achievement!
Anna is 91 and if she's still up for a challenge then it gives me hope about old age.
Anyway, I am lucky enough to have a copy of the book and have been given permission to reproduce a recipe here for you to enjoy. This particular one caught my attention because I am a huge fan of soups and this looks incredibly nutritious, particularly if made with homemade chicken bone broth.
If you would like to buy a copy of the book then follow this link where you can buy it on Amazon.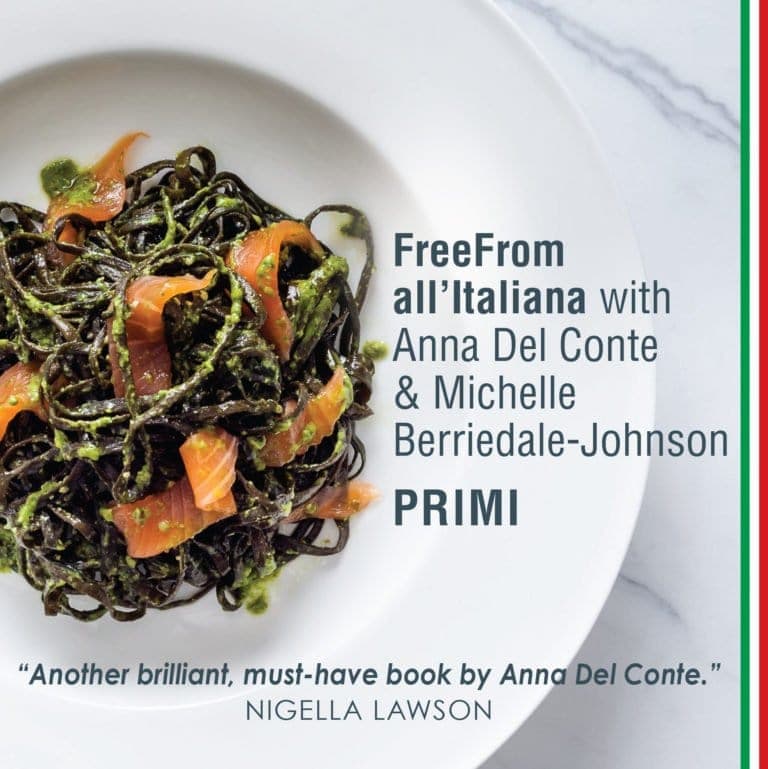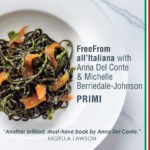 Courgette Soup
Gluten-free/Can be milk-free
Ingredients
300

g

courgettes

cut into short matchsticks

1

banana shallot

peeled and chopped

25

g

unsalted butter

or 1 tbsp olive oil

30

ml

olive oil

1.25

l

gluten-free chicken stock or vegetable stock

2

egg yolks

3

tbsp

parmesan cheese

grated

a pinch or two of grated nutmeg

2

tbsp

double cream

sea salt and freshly ground black pepper
Method
Place the courgettes in a colander, sprinkle with salt and leave to drain for 20-30 minutes. Dry them thoroughly with absorbent kitchen paper

Put the shallot, butter and oil in a saucepan and cook gently until the shallot is translucent - but do not let it get brown or even gold. Add the courgette and saute for 2-3 minutes, stirring all the time

Pour in the stock, cover the pan and simmer for 15 minutes

Gently beat together the egg yolks, parmesan, nutmeg, cream and seasoning. Pour the mixture into the soup, stirring well. Boil for 1 minute, then serve at once
This post includes affiliate links. If you follow them and buy something I will receive a small commission while you pay the same price.