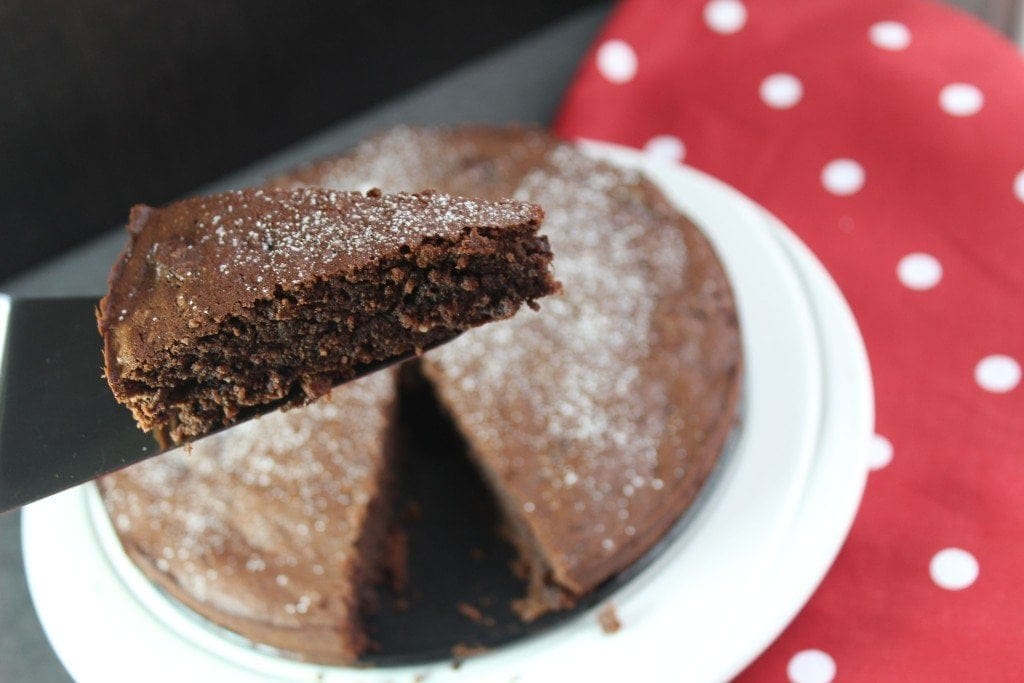 Valentine fan or not a valentine fan?  Whichever you are I am sure you like a bit of an excuse for something sensual in the form of chocolate.
Of course this Valentine's day I won't be eating chocolate.  Instead I will be celebrating in style at the BBC 6 music festival in Bristol.
I am attempting the I Quit Sugar 8 week programme and am sorry to say that I have slipped up once this week when faced with a homemade jammie dodger biscuit and a lemon drizzle cupcake.  My justification was that I had to make sure they were OK to present to the buyers at Holland & Barrett to display what my wholegrain gluten-free flour blend is capable of!
Anyway back to chocolate.
This chocolate recipe is not one of mine. It can be found in the Genius Gluten-free Cookbook, a new book written by the founder of Genius, Lucinda Bruce-Gardyne who also happens to be a trained chef.
It is full of gluten-free inspiration, covering breakfast, starters, light meals, party food, mains and of course puddings and baking.  It has a comprehensive introductory section that outlines  how to live gluten-free and what store cupboard essentials you will need, along with plenty of mouth watering photographs (although not one for each dish).
When I first flicked through the book the squidgy chocolate, almond and prune torte sprang out at me.  At the time I was following the low FODMAP diet and couldn't actually find anything in the book that I could make without adaptions.  I therefore plumped for the chocolate torte since my mum and step dad were coming to tea and love chocolate.
The recipe was easy to follow (albeit making a lot of washing up with lots of different bowls required) and before long there was a delicious smell pervading the house.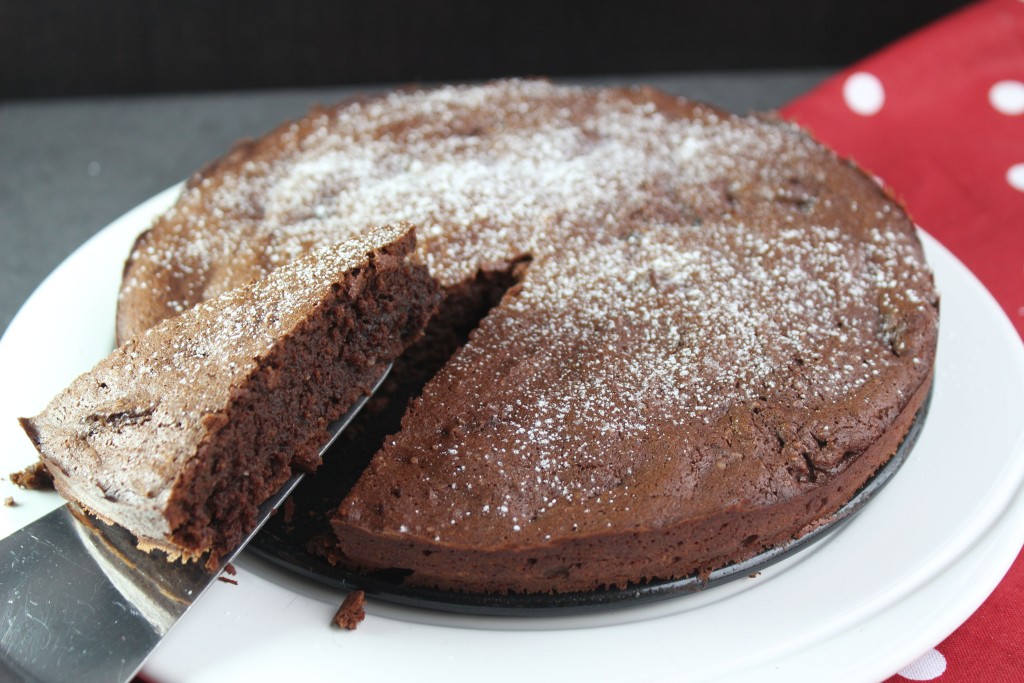 Needless to say it went down very well with everyone wanting seconds.  In fact the whole torte was polished off in one sitting (that's 3 adults and 2 children so I think stretching it to 8 or 10 people – the serving suggestion – would be a bit much).
I think it would make the perfect desert for that someone special this Valentine's day so why not have a go and let me know what you think.
If you are interested in buying a copy of the book it is available on Amazon for £13.48.
The recipe is reproduced here with thanks to Ebury Publishing.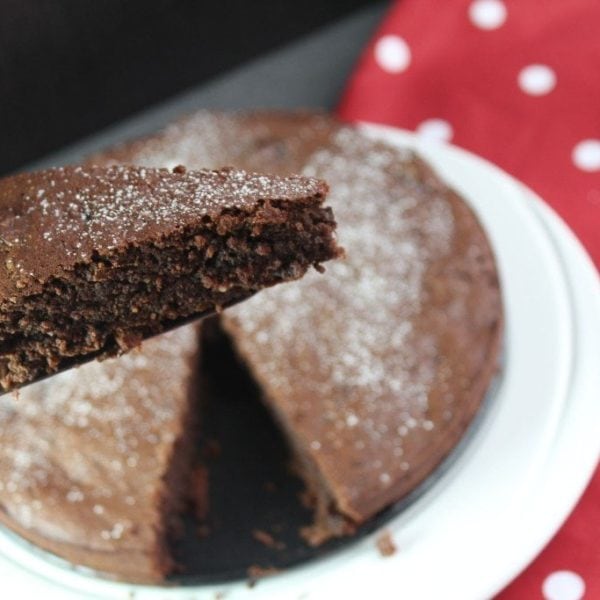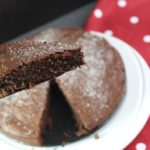 Squidgy Chocolate, Almond & Prune Torte
Gluten-free (can be dairy-free), soya-free (check chocolate)
Ingredients
55

g

ready-to-eat pitted prunes roughly chopped

50

ml

brandy or amaretto

3

medium eggs

separated

140

g

caster sugar

200

g

dark chocolate

dairy-free if important - at least 70% cocoa

110

g

unsalted butter of dairy-free baking margarine

diced

100

g

ground almonds

40

g

cornflour

oil for greasing
Method
Soak the prunes in the alcohol for 30 minutes

Preheat the oven to 180 degrees. Grease a 20cm springform tin with butter and line the base with greased greaseproof paper

Beat the egg yolks with the caster sugar on high speed until thick and creamy

Place the chocolate and 2 tablespoons of water in an ovenproof bowl, sitting on the rim of a small pan of simmering water. Stir the melting chocolate and water together until smooth. Slowly incorporate the butter, a few pieces at a time, to form a smooth, shiny liquid

Pour the melted chocolate mixture over the whisked egg yolks, and gently fold together using a large metal spoon

Sift the ground almonds and cornflour over the chocolate mixture, add the soaked prunes and alcohol, and gently fold through

In a clean, dry bowl, whisk the eggs whites until they form firm peaks that do not wobble when the bowl is shaken. Stir a large spoonful into the chocolate mixture, then gently fold in the remaining egg whites

Pour the mixture into the prepared tin, and bake in the centre of the oven for 35-40 minutes until the centre of the torte is just set. Leave to get cool in the tin on a wire rack

Run a sharp knife around the edge of the torte, remove the tin and lining paper, and transfer the torte to a serving dish

Serve in narrow slices with double cream or a dollop of creme fraiche on the side.