It has been half term here hence the lack of posts in the last week.
Of course, being half term the kids came down with the obligatory illnesses and I have been thinking of ways to entertain them whilst keeping them from running around (for some reason my kids seem to have no off button even when they have high temperatures!).
Yesterday I decided to make a new batch of playdough.
I have always made playdough with 'normal' flour before and just made sure that my daughter has washed her hands really well after playing with it.
However, I decided, for the benefit of my readers, that it may be useful to develop a good recipe using gluten-free flour available on prescription.
In addition to that I thought I would see what products were on the market for kids to play with that was gluten-free.
I know a few years ago we searched for gluten-free play materials and didn't come up with much so I did some further research and found a number of products that you might like to try.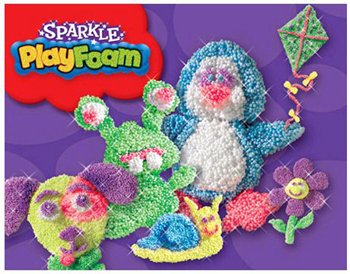 The first is called Playfoam.
Although we do not own this, our local pre-school has it and both my kids enjoyed playing with it.
It is great for constructing less detailed objects than play doh.
The second is called Bubber.
Again this is not something that I have ever used or even seen, but I came across it while researching for this post.
It claims to be 'gluten-free, non-toxic and non-drying.' The makers say that it does not stain either. However it's very expensive.
Finally there is Kinetic Sand.
This too is gluten-free and can apparently be moulded into shapes and is the "first product to breathe motion."
If you don't want to spend much money at all then follow my recipe to make your very own gluten free playdough.
You can colour it and perfume it (with essential oils) any way you like.
If it gets eaten (!) it won't do your child any major harm, but being very salty I don't think the little ones will want to try too much…
Best of all, it is non-crumbly unlike 'normal' playdough which makes the OCD side of me very happy 😉
Watch out for my future posts on kids play materials.
Gluten free playdough
Enough for two kids (and a grown up) to share without too much fighting!
Ingredients
Half cup gluten-free rice flour
Half cup gluten-free potato flour
2 tsp cream of tartar
Half cup salt
1 tbsp olive oil (or any vegetable oil – I chose olive to give the skin a bit of a moisturise!)
1 cup water
Food colouring or gel – optional
4 drops of essential oil – optional
1 tsp glitter – optional
Method
1) Place the dry ingredients into a saucepan.
2) Place the 'wet' ingredients into a jug.
3) Slowly add the wet ingredients to the dry, mixing to make a paste and then slowly adding the remaining wet ingredients until all incorporated.
4) Place the mixture over a medium heat and stir continuously until it starts to become very thick. At this point you may get some lumps. Just remove from the heat and beat really hard (good arm workout!!).
5) Continue over a low heat, beating any lumps out until you have a smooth dough.
6) Allow to cool before using!