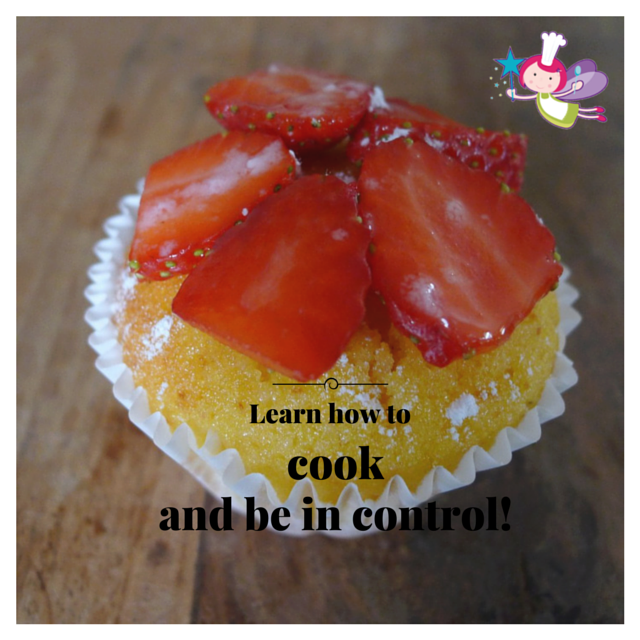 There have been a number of things this week that have added to my resolve to teach people how to cook and enjoy simple, healthy freefrom food.
Firstly, the product recall issue.
Hopefully if you are in the UK you will know what I am talking about when I say that…
On travelling back from a lovely weekend away with family last Sunday, I was catching up on social media to discover that a number of gluten-free items had been recalled by Tesco, Sainsburys, ASDA, Waitrose, Genius and Livwell.  Since I make nearly everything from scratch I wasn't too concerned but of course I passed the news on through my social media channels…and just managed to prevent one of my readers from eating a pizza that was on the recall list.  Clearly she was very grateful to have read my update that stopped her from going through "3 days of misery".
Since then further recalls have been made with more items being added to the original list.  Not a few hours later…but days later.  And this time, they did affect us because our lovely family had sent us home with some cakes for Roo as a treat…that happened to be included on this later list.
Luckily Roo has not been sick, but she has been over emotional this week which is usually a sign that she has had some level of contamination.
Coeliac UK reported that the levels of gluten in the products ranged from 5 to 80 parts per million, ppm (20 ppm is considered safe for coeliacs)…so I guess we got lucky with our cakes being in the lower end.
But the whole 'parts per million' issue still confuses me.  If products can legally have 20 ppm and be termed gluten-free, why were products being recalled that had less than that?
Why, when I ordered some flour on prescription last month, was it called gluten-free unyet it is made from wheat starch??  For those that are interested it was the Finax flour, which I had fully researched and decided upon because it contained no rice…only to find that the ones available on prescription are made from wheat starch?!  OK, wheat starch that contains less than 20 ppm gluten, but wheat all the same!  Should I feed it to Roo??!
Anyway I digress…back to the product recalls and why my resolve to teach people how to cook has been strengthened!
Cooking your own food is empowering.  Provided you source your ingredients well, you have full control over what you put into your body.  OK, sourcing ingredients isn't simple…I know there can be problems with them too. But on the whole you know what you are getting.
Buy processed foods and your power is removed.  You have no idea what is going on in the factory, what happens when the food leaves the factory, how the product has been stored in the shop, etc.
So, although you might be time strapped consider this…
You can make 12 muffins in about 30 minutes; freeze all but one and you won't be tempted to eat them all at once; you always have a sweet treat in the house when you need one and you don't have to add all kinds of additives and preservatives to keep them fresh and delicious; you don't have to go to the shops when someone pops around for coffee!
It makes sense and think of all the time you would save in shopping trips!
The same goes for savoury meals and snacks.  Make double the recipe; freeze it and have access to 'safe' meals and snacks when you need them.
In a few weeks I am trialling a cookery class with a couple of ladies from my local Coeliac UK support group.  Although I am nervous I am determined.  If you have a restricted diet it is so important to know how to cook, and my resolve has been strenthened by these latest recalls.
In addition to the recalls, I found out today that two people in my small village had been diagnosed with coeliac disease yesterday; one a child and one an adult (different families).
Thinking back to the time when Roo was first diagnosed reminds me of the confusion and questions we had.  Although we were relieved that we knew what was wrong with her, there was so much to learn (and that was for someone who already followed a wheat-free diet!).
If I can help just one person to navigate the mindfield of the freefrom world and teach them how to cook a few of their favourite dishes then I will be happy.
So you see, my resolve to carry on this sometimes tricky and lonely job has been given a boost this week.
If you want to learn how to cook some of my recipes then take a look at my YouTube channel or alternatively contact me to arrange a cookery lesson…either in person or via Skype of Google Plus!
How has your week been? Have you been affected by the product recalls?  What do you think about the 'parts per million' issue?  I'd love to hear from you.  And as ever, if you make any of my recipes please share the pictures on your favourite social media channel with #freefromfairy!
Have a great weekend, and if you want to read more about the factories making our gluten-free foods then read this wonderful post by Carly at Gluten free b!
UPDATE TO POST – a letter from Lucinda Bruce-Gardyne, Genius founder:
Dear 
Genius

Customer,

It is with deep sadness that I write this to you.

As you may be aware, on Friday 5th June, we at Genius Gluten Free, initiated a product recall due to a trace contamination of gluten in some specific products made at our Bathgate bakery, including Genius Crumpets. You can read the Food Standards Authority product recall notice at www.bit.ly/FSArecall 

I founded Genius in 2009 to help those suffering from Coeliac disease and those with a gluten intolerance to live a normal and happy life with great tasting gluten free food.

I want to express my sincerest apologies to all of those people who have been affected. As a Mum of sons, one of whom has a severe dairy allergy and the other who is gluten intolerant, I identify with the distress we may have caused to those of you who are parents and your children and indeed, everyone else who has been affected. We want you to get in touch either by phone on 0845 874 4000 or on email: [email protected]. We have a dedicated, expert customer care team who are on hand to assist you.

Clearly, we have broken the trust that you have placed in us and we want to do everything we can to fix this.

My first question is what happened? Our continuous testing procedures highlighted trace elements of gluten in some products. We were quickly able to identify that the source was an ingredient which contained small amounts of gluten. Clearly, this ingredient should not have been used or ever made its way into our bakery. We immediately removed it from the bakery, ceased production and carried out a thorough clean down.

Our customers are our first priority and their safety is paramount. As such, we initiated a full product recall and informed the Food Standards Agency whose procedures and protocols also went into force. We made every effort to inform our consumers via facebook, twitter and through Coeliac UK.

My second question is how can we ensure that this doesn't happen again? We are currently reviewing all of our internal practices and the Genius team are committed to ensuring that this never happens again.

Please take my assurance that we are treating this incident very seriously. We are completely committed to making the best quality gluten free food for you.

Kindest regards,
Lucinda Bruce-Gardyne
Founder, Genius Gluten Free
I shared this with: