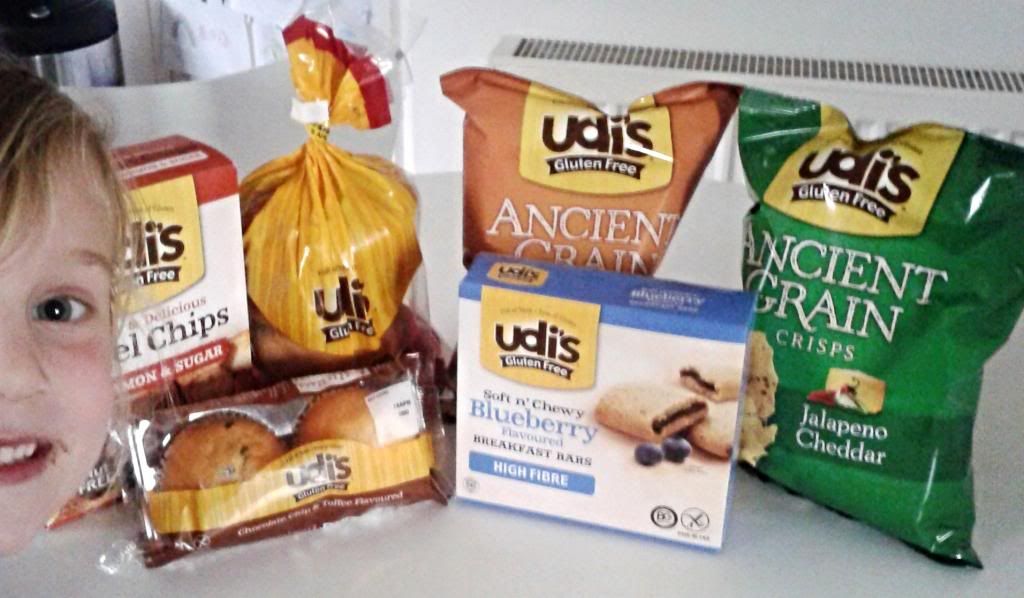 "Absolutely scrumdiddlyumptious" – 'Big Fuss Pot' on Udi's toffee muffins.
"Spicy but delicious and crispy" – 'Little Fuss Pot' on Udi's Ancient Grain jalapeno and cheddar crisps.
"Crispy and totally delicious" – 'Big Fuss Pot' on Udi's bagel chips.
"The best range of gluten-free foods I have come across so far on this journey" – The Free From Fairy herself about Udi's!
I have to say, everything that Udi's makes (bar the sliced bread…the less said about that the better!) is completely delicious.  Being intolerant to wheat but not allergic or a coeliac, I can still eat products containing wheat…which puts me in a great position to review gluten-free products.  I still know what the 'real' thing is like…and believe me…Udi's products are the 'real thing'.  No need to feel like you are missing out on anything…they deliver on taste and texture.
Even I was surprised by the muffins being exactly like 'normal' ones.  I am not a big fan of shop bought cakes, preferring home-made every time, but Udi's muffins are exactly like their shop bought gluten containing counterparts.  Moist, dense and springy…and they taste good too!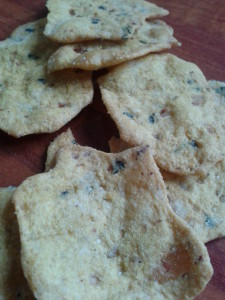 The ancient grain crisps are nothing like other crisps currently on the market.  Little uneven crispy pieces of deliciousness, baked, not fried and made from a mixture of ancient grains (amongst some other rather curious ingredients for crisps…but I shall ignore that for now because they taste so good!).  They are indecently addictive.  Move over Pringles!
Their take on 'Pop Tarts' are also amazing, although I have noticed that our Tesco has annoyingly stopped stocking them…another treat that the kids love when on holiday that can no longer be found.
The bagels are another fabulous product.  In this house we are big fans of the 'savoury' ones.  Why, my daughter asked me, are they called 'savoury'?  Good question!  They should be called onion bagels!  Come on Udi's you are not in America now…just call them what they are!  The plain and cinnamon and raisin bagels are ok…not quite as good as 'normal' ones for some reason.
The breakfast bars are essentially a gluten-free take of the Nutri Grain bar.  If you like, or used to like Nutri Grain bars then you are in for a treat because these are exactly like them.  I am not a fan of these kinds of things and can't imagine a much less healthy start to the day.  Still, I know the kids will love them and they will certainly be a handy thing to have for emergencies!
All in all I am incredibly impressed with the Udi's range of products.  I was sceptical at first…but as I try each product I cannot find much to fault them on.  I am just looking forward to the day that they develop a doughnut!  Come on Udi's…you know you want to!
For the purposes of this review Udi's sent me a selection of their goods.  This did not affect my review in any way.