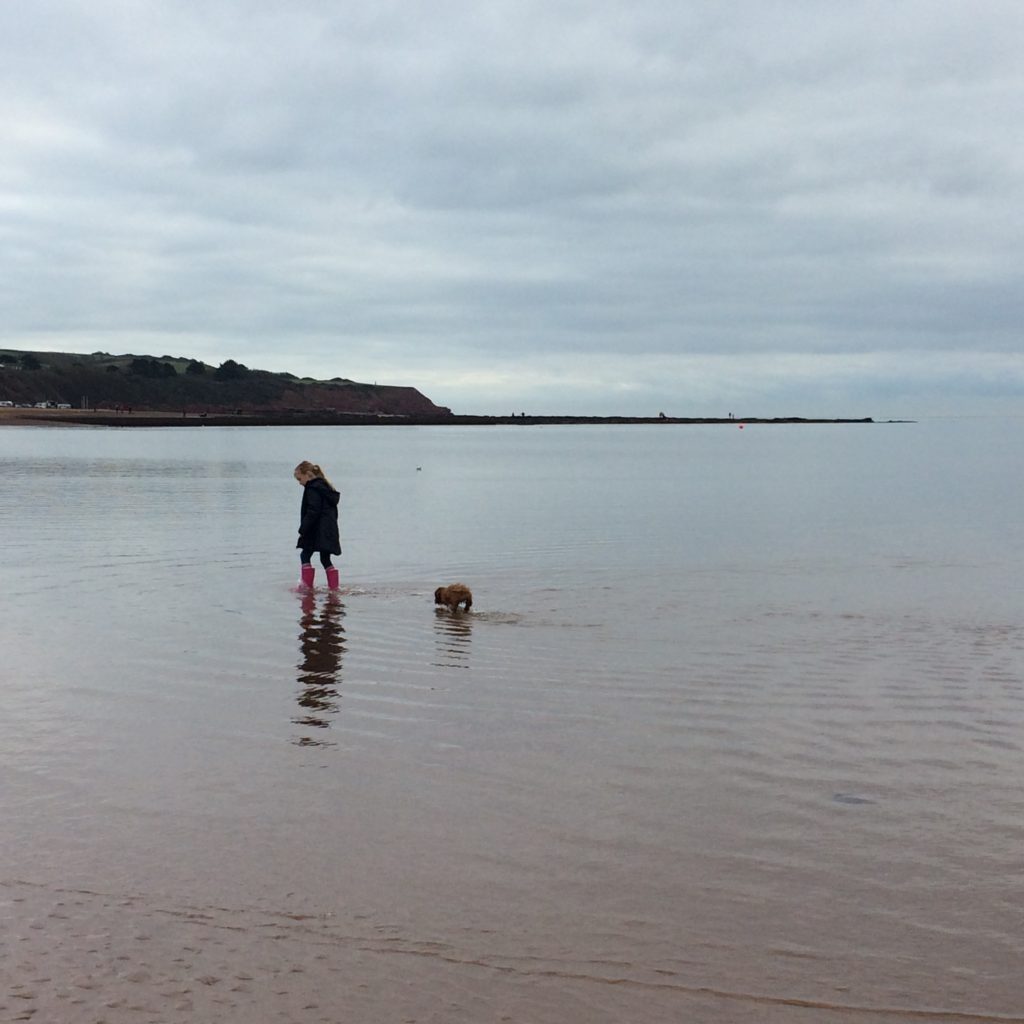 Happy 2017 my lovely readers!
As I write my hands are freezing and, along with wearing three layers of warm clothing I am also wrapped in my full-length dressing gown.
Needless to say, the kids have gone back to school and I'm back to my usual work routine.
Oh how I long for the days when I can afford an office, or to heat the house when nobody but me is here!
Anyone who knows me, knows that I hate January.
It is dull and lifeless and I find it hard to get enthusiastic about anything.
Of course it follows the most wonderful holiday of the year (in my opinion). The one time when most people down sticks to over indulge and spend time with friends and family surrounded by twinkling lights and colour.
This year Christmas was even more magical than ever before. The addition of Minnie (our cockapoo puppy) brought the festivities to a whole new level and we spent many delightful days on the beach and playing games beside the fire.
It was with great sadness that I let the kids go back to school this morning. The lovely relaxed mornings of hanging around in our onesies, banished with the return of Sergeant Major Montague attempting to organise the children in time to leave the house!
So I'm sitting here feeling far from motivated about the coming year. I've spent the morning looking at my figures which didn't really help my mood and have left me wondering whether I should or shouldn't purchase another batch of flour.
I'm sure I'll get my mojo back soon but in the meantime I want to wish you a very happy 2017 and I promise to bring you an exciting new recipe on Friday. It might just be for the fabulous scones I've just made…