My mind is still abuzz from last night.
For those of you who follow me on my social media channels you will be aware that I attended the grand opening party of the first Holland & Barrett 'freefrom' store in Chester.
It was a star-studded affair with not only Holland & Barrett's top staff there (including Peter Aldis the Chief Excecutive) but Jameela Jamil (the Holland & Barrett 'Free From' Ambassador and radio 1 DJ), Jorgie Porter (from Hollyoaks), Jennifer Ellison (Dance Mum's star) and Ampika Pickston (Real Housewives of Cheshire).
I have to confess to not knowing who any of the 'stars' were apart from Jameela. Oops! Typical me. If a famous person came up to me and asked for directions I wouldn't have a clue!
Anyway, along with mingling with stars (which you might be able to tell is not really my 'thing'), I also got to talk with Peter Aldis and Emma Cockerill Sales and Procurement Director, along with other key staff in Holland and Barrett, who all had one thing in common. A huge passion to ensure that free from shoppers have choice and easy access to the foods we need.
Both Peter and Emma have children with allergies to food and therefore know first-hand the problems associated with catering for them. They therefore developed the idea of 'allergy-friendly' supermarkets and aim to have 50 of them across the country. In addition they will have over 3000 ("I will not stop there, I am a woman on a mission" Emma Cockerill) free from products available on their website, with an easy filter that removes foods that are not suitable for your dietary requirements, including those with that dreaded 'may contain' warning.
Peter explained that they wanted to give people choice. "Some people are willing to take risks when it comes to 'may contain' warnings. We have therefore set the website up so that people can choose whether to include products with the warning or without the warning." He went on to urge free from food suppliers to do their best to produce goods that didn't need to contain any warnings.
By July, Holland and Barrett aim to have a 'click and collect' facility available on their website. This will mean that any product on their website can be ordered and collected from any store with no postage fees to pay. With every person in the UK living no more than 10 minutes from a Holland and Barrett store (I am pretty sure that is what Peter said although it seems hard to believe!), that is going to revolutionise the sector!
And in addition, they have already obtained the next two stores to become the second and third free from supermarkets in the UK! They have huge expansion plans!
The most exciting part of the evening was hearing Peter talk about his plans to launch a 'Dragon's Den-style' investment programme for small developing free from companies! They really want to support small individual businesses, and it was a breath of fresh air walking into the store to be faced with row upon row of free from products that small artisan UK producers had created. Udi's and Newburn Bakehouse were nowhere to be seen (for the time being)!
Instead producers such as Cocoa Libre (delicious dairy-free and gluten-free chocolate), Choc Chick (raw, ethically sourced, dairy-free, gluten-free soya-free chocolates and kits) and Nizami Foods (gluten-free, dairy-free sauces, chutneys and oils) are there.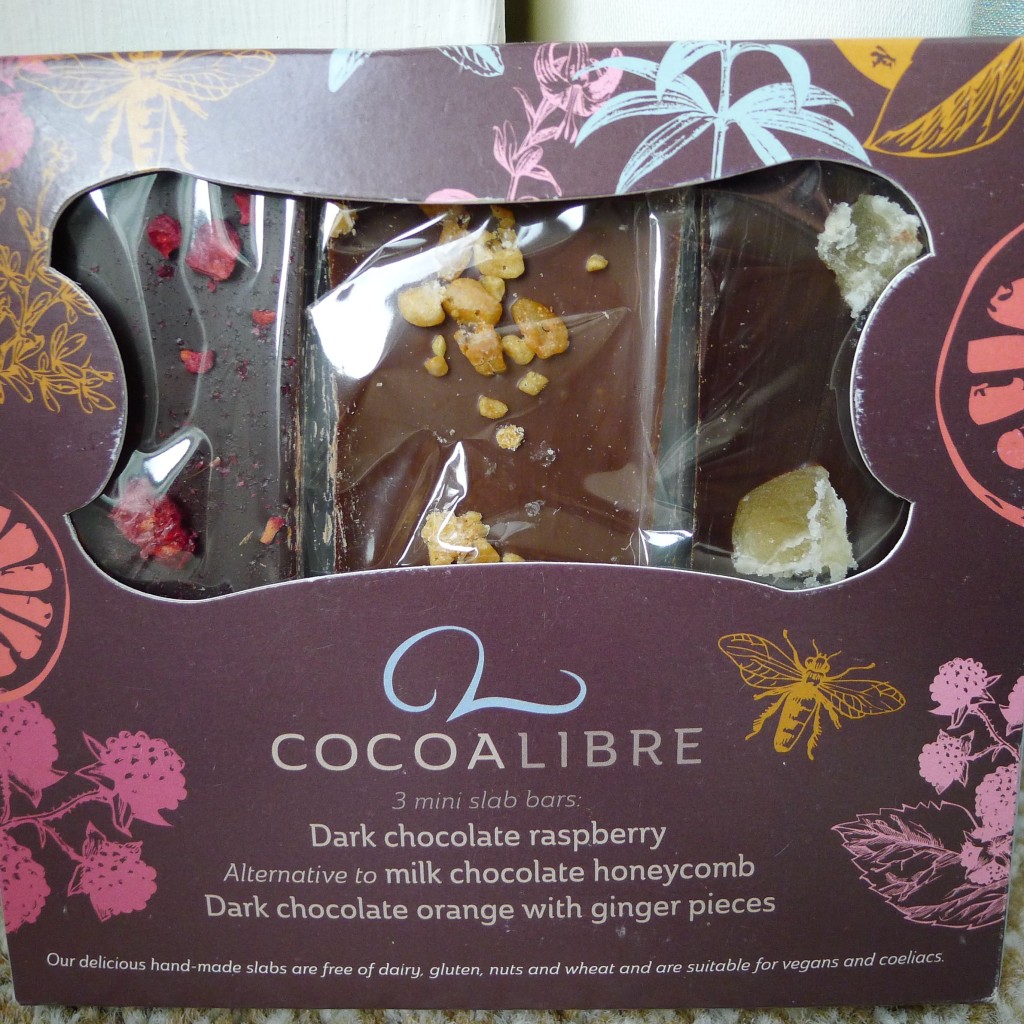 So, if you get a chance take a look at the new website. And if you think there is room for improvement then drop them a quick note with your suggestion, I am sure they would love to hear from you. I haven't met a more approachable, friendly bunch in a long long time!
I shared this with: