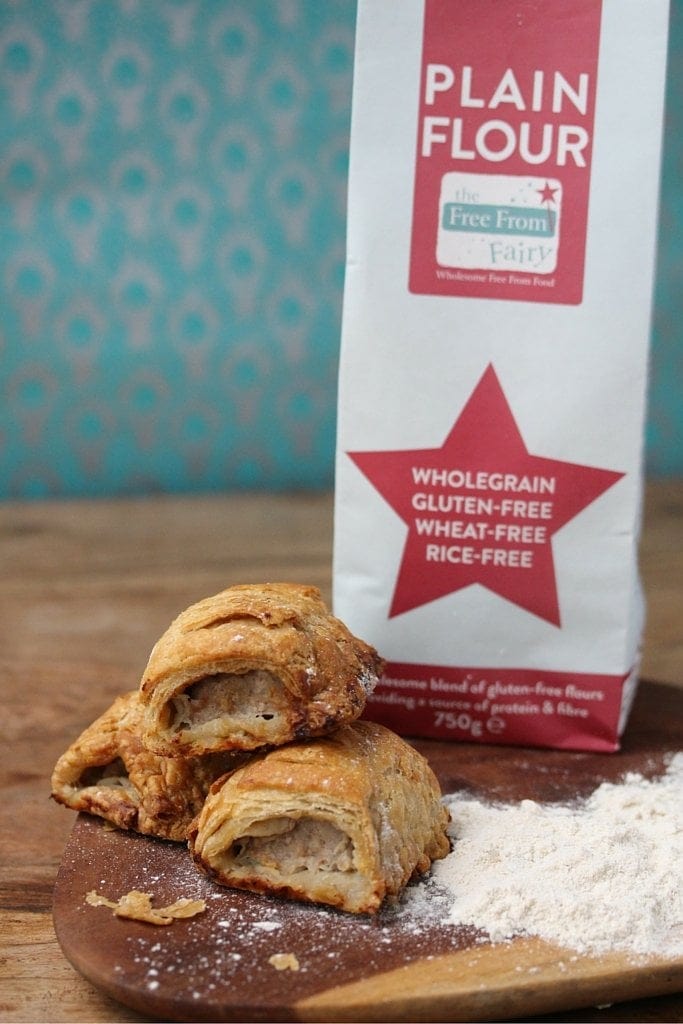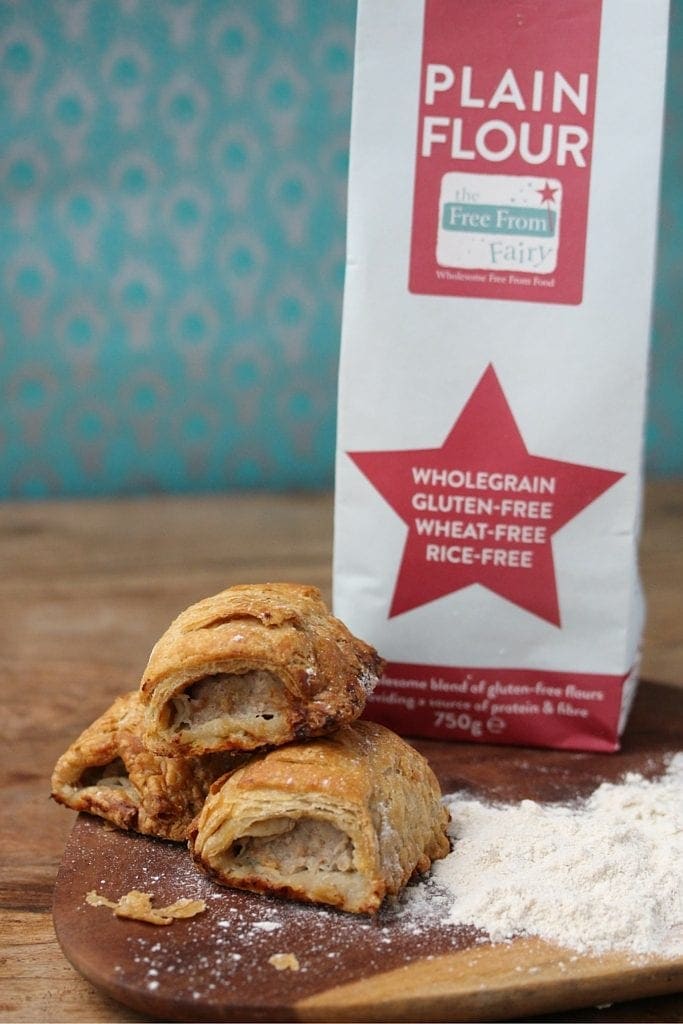 UPDATE 9th October 2016 – Honest Eats are no longer trading to retail customers.
What a week!
I feel as though my feet have not touched the ground since last Thursday when I drove up to London to set up for the Allergy & Free From Show.
Over the last few months my life has become one large experiment.
If someone had told me a year ago that I would be selling my flour blend I would have laughed at them, but turning 40 did a funny thing to me. Rather than have a 'mid-life crisis' I reverted back to my adventurous youth when I thought nothing about travelling alone around South East Asia with just a rucksack and some guide books.
This new chapter of my life feels much the same. It is a huge adventure, the outcome of which is completely unknown. I relish the challenge, the excitement (and the stress). I love pushing myself out of my comfort zone; forcing myself to do things that are not easy. It makes me feel alive.
We are only on this planet for a short period of time and I want to be able to say that I did everything I could while I was here; that I didn't shy away from fear and that I faced challenges head-on.
On my way back from London I met a lovely man called Lee who sat next to me on the train. He had just completed some crazy mud running event and was completely exhausted as was I. Instead of ignoring each other we got chatting and it reminded me of how much enjoyment you can miss in life if you are not open to possibilities. I discovered another like-minded soul in that journey, I was energised by our conversation and the time passed incredibly quickly.
Not only that, but I have another Free From Fairy advocate!
After writing my last blog post about the show I have been working hard to find out how to stock the flour on line. There are not enough hours in the day for me to have an online shop with which I take orders, pick them, pack them and send them out. I therefore needed to find some way to get the flour available to you without me physically handling it.
The solution? Well, one that I think a number of you helped with…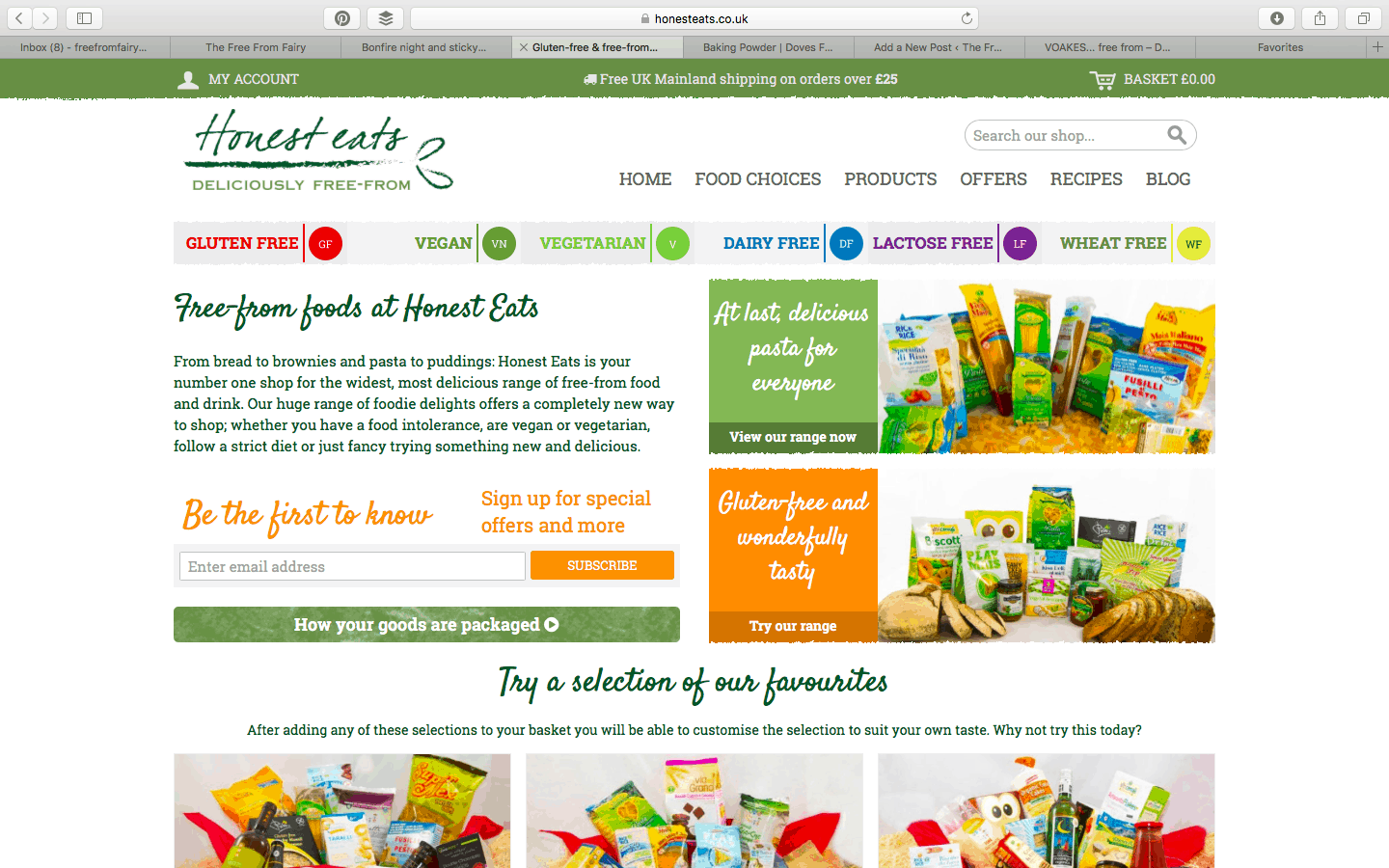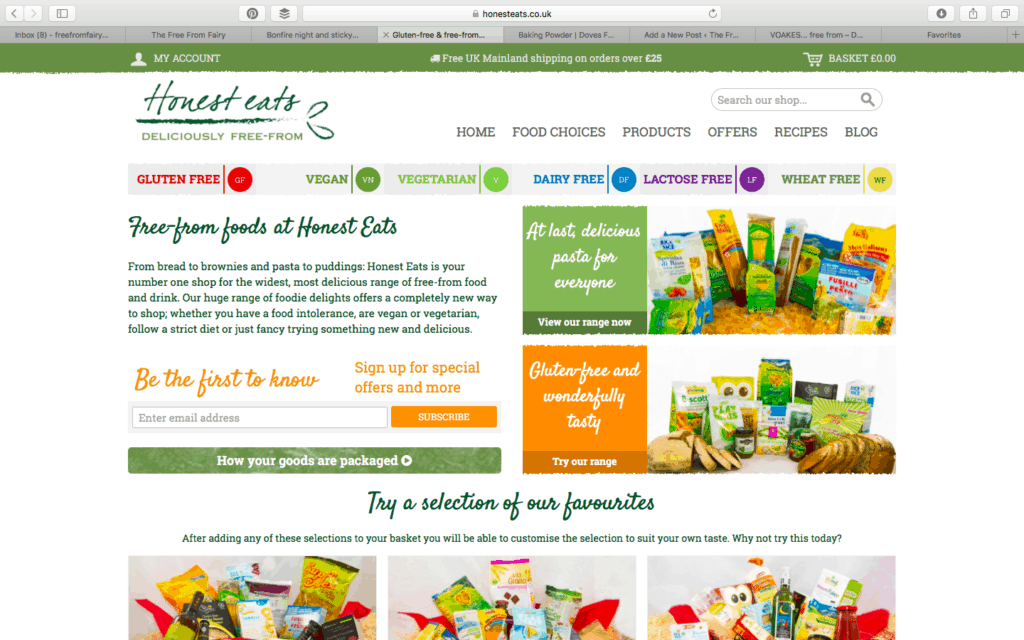 I met Lisa from Honest Eats at the Allergy Show. She runs an online shop with a huge range of free from products under one roof, with the ability to shop according to your dietary needs. She seemed approachable and kind but when I asked her if she would stock my flour she explained that she had only set up three months ago herself and didn't have space for any more products.
Rather than be defeated I left Lisa with a case of 8 bags of flour and told her to see what the response was if she put them on her shop.
Thanks to you guys, Lisa sold those 8 bags in a matter of minutes and her interest in the Free From Fairy was grabbed!
After a few emails and some telephone conversations, Lisa bought all my remaining flour and is now stocking it on her site here.
And the best bit is that if you spend over £25 you will get free delivery…and believe me, when you start looking you will find enough to get to that figure! I would never have been able to offer such a deal if I had sold it here.
So there you have it. I've launched the flour and found a stockist all in the matter of a week.
I'm grinning from ear to ear because in addition to finding someone to help me out, I am supporting someone else who is starting a new adventure in their life. I just hope you will support both myself and Lisa by buying it!
If you quote HE10 when you place your first order you will receive 10% off you next order.
And don't forget that if you want to make perfect pastry, my ebook is available to buy here showing you how to make all the different types of pastry (rough-puff, shortcrust, choux and Danish) with my flour blend. I've done the experimenting so you don't have to!