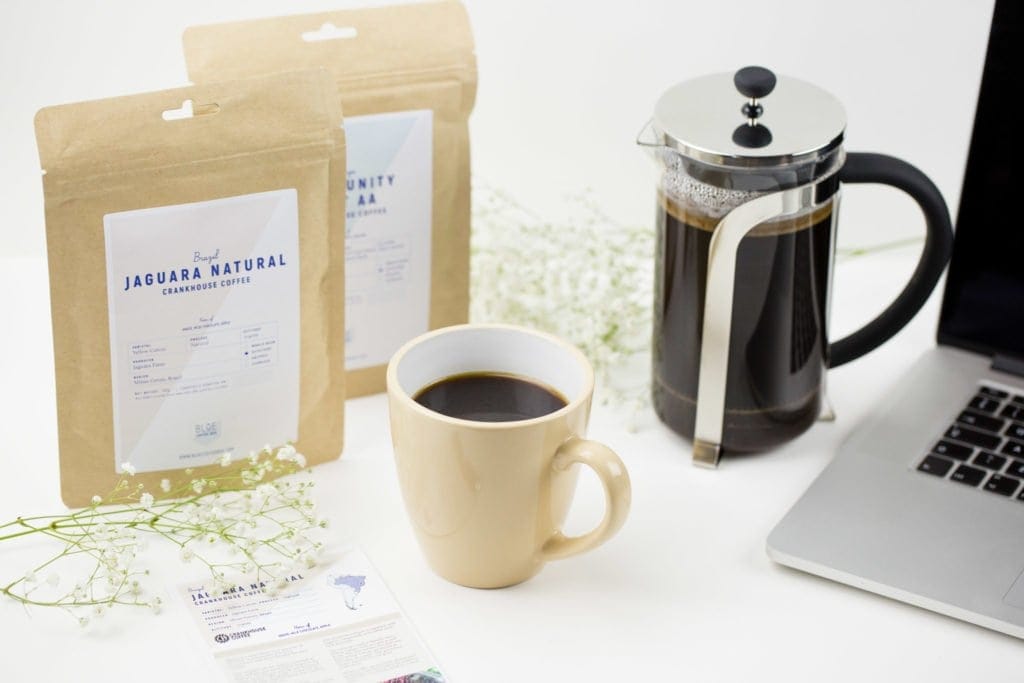 Today I'd like to introduce you to Harvey, the man behind the coffee subscription box that I absolutely love.
Over the years I confess to becoming a coffee snob. I refuse to drink instant coffee, mainly because if I'm going to have a bit of caffeine I'd rather it came from something delicious.
My one cup of coffee a day has to be the best.
Funnily enough Mr M has become rather partial to it too.
I still remember the first time he had coffee; we were in Sardinia and had rented an apartment for a weeks holiday.
The owner had left a Italian stove-top coffee maker and some fresh coffee.
After a lot of persuading, Mr M agreed to try some if I added some sugar too.
It was the start of a love affair with coffee and now coffee beans regularly feature as a gift to one another.
This coffee subscription box would make the perfect Christmas present for anyone who loves coffee as much as we do.
I'll hand over to Harvey to tell you more about his business. I think you'll agree that his story is a good one.
At the end of the post you'll have a chance to enter my giveaway where you could win a 3 month subscription to his wonderful coffee boxes. In addition to that he has a discount code for you to use if you want to try them now.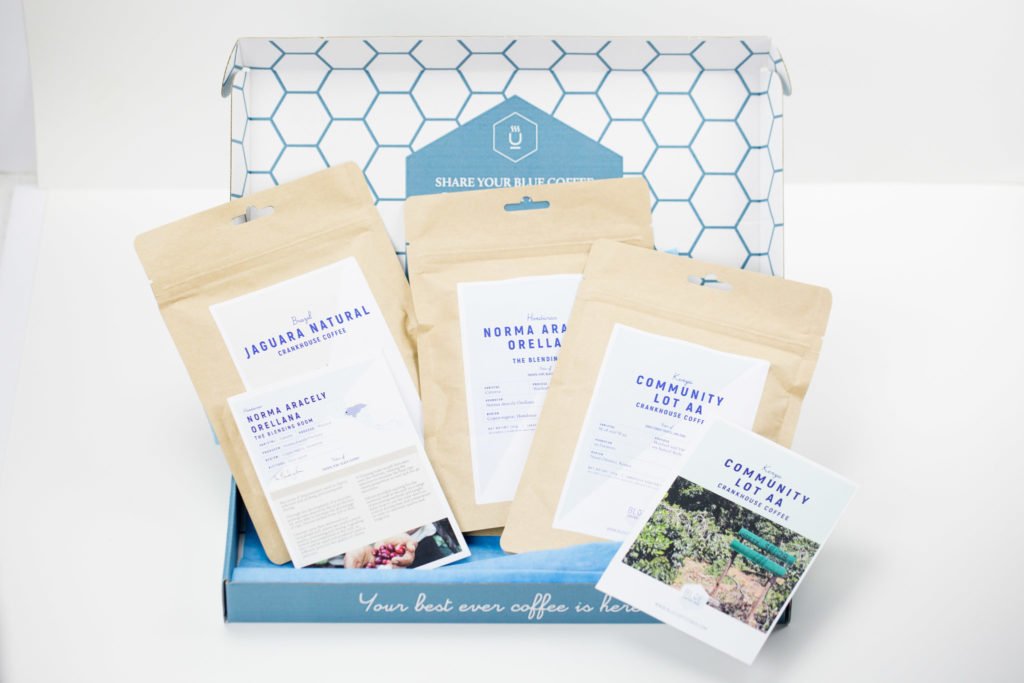 What prompted you to start a
coffee

subscription business?

It was two things, really. My Dad was on a trip in the USA and read an article about a coffee company that had been on Shark Tank. Their coffee was not available over here and, as we both love coffee, it was a bit frustrating. However, he was too busy with his fire safety business, and I was starting my A-Levels.

Then, earlier this year, Dad told me how much I would be in debt after University (thanks, Dad) so I decided to start this company to be able to pay my way through Uni instead of taking loans and debt. Dad agreed to partner with me as he knows how to set up a nationwide business.

The other reason for starting it was more out of frustration. In the UK around 65% of us still drink instant coffee.

In Europe, it's 2% and the USA, it's 7%. But why do we spend so much money buying real coffee in Costa and Starbucks? Because we prefer good coffee.

The ground coffee stocked in supermarkets is old and stale (there are no "roasted on" dates). And most coffee is over-roasted (ie, burnt) so that cheap beans can be mixed together and the taste masked by over-roasting. Adverts point us to "dark" or "continental" roasts. That's the burnt stuff. We use milk and sugar to cover the bitter taste.

Real coffees taste as different as wines can taste. They have hints of flavours from fruit and floral to chocolate and nuts. Different countries produce totally different coffees and it takes a specialist roaster to bring out the real flavour. It's like comparing restaurant food to a microwave meal.

We wanted people to know what they are missing and that's the mission of Blue Coffee Box.
What is your company's unique selling point? Why should my readers be interested in you?
For full transparency, there are other coffee subscription companies out there. But they tend to sell just their own coffees.
At Blue Coffee Box, we take you on a tour of the world of "Speciality Coffee" (that's the top 3% of coffee beans in the world). The beans are ethically sourced direct from single-origin and microlot farmers so they get 30% more than Fairtrade prices and don't have to live in poverty.
Each box has notecards for every coffee explaining everything about it and where it was grown. You will be able to impress (or bore) your guests.
Our roasters are all in the UK and we only work with the top 20 of the UK's 300+ craft roasters. The coffee is fresh roasted every week. No two taste the same and you will always be discovering new favourites.
Why does your coffee cost more than the coffee I normally buy?
See above! We select only the finest coffee beans (top 3% in the world).
Most of our customers buy this as a treat rather than the daily drink. Think of it more like the box of Hotel Chocolat hidden in the cupboard for your "me time" just behind the Cadbury's that you bought for everything else.
It's also one of the most popular gifts for the friend or relative that you have no idea what to get. It can be bought as a one-off or as a subscription.
Do you need a fancy coffee machine or grinder?
No. You can choose to have whole beans or ground.
If you choose ground, we ask if it's for a cafetiere (probably the easiest of all), an espresso machine, or for a dripper such as a Chemex, V60 or the like (the coffee lovers out there will know what those are). The grinds are important and are as different as granulated, caster and icing sugar in a recipe, but supermarkets don't give that choice.
Do you have a decaf option?
Yes we have the option of decaf. The coffees are the same standard but with no caffeine. I have to admit that I can't tell the difference (don't tell anyone) and often drink our decafs in the afternoon.
Do you have a favourite coffee?
I'm in the lucky position of tasting more coffees than I can remember. For me, the Guatemalan coffees have been amazing and really stand out.
Is there anything else we need to know about coffee?
I'll give you two things. First of all, most of us believe that strong dark coffee gives us an extra caffeine buzz. But, that's a myth. Light roasted coffee has more caffeine and way more flavour. The roasting process reduces both caffeine and flavour.
The second one is about coffee pods and the environment. No matter what we are told, pods do not get recycled (even if you put them in the recycling, they get rejected). 39,000 pods are made every minute of every day. 29,000 of those end up in landfill and the numbers are rocketing.
Where can people buy your products?
Just head over to our website and click the "Start here" button or look for the Subscriptions link in the menu. It's very easy to make your choices. They start at just £7.99 and, if you enter FF518 at the checkout I'll even give you £5 off your first order!
And don't forget our unique taste Guarantee. If it's not the best you've ever tasted, we will send you another.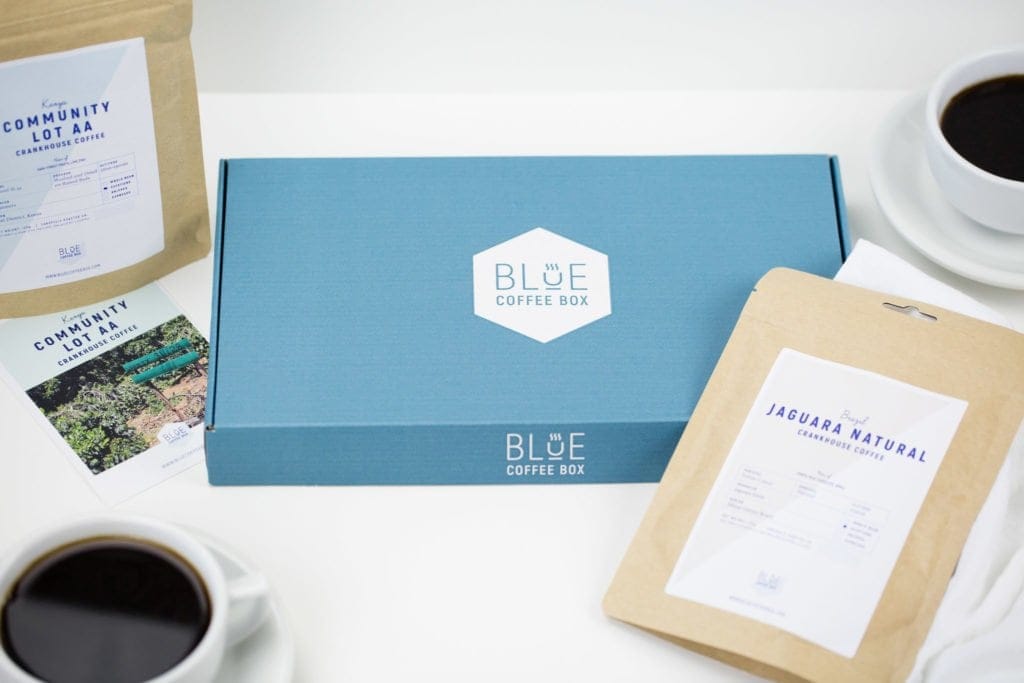 Giveaway time!
By now I'm guessing you'd really like to try the coffee so Harvey is offering one lucky reader the chance to win a 3 month subscription.
In order to be in for a chance of winning this fabulous prize all you need to do is log in using your Facebook account or email address in the box below and follow the instructions. You have until midnight on Tuesday 9 January to enter.
If you're new to entering competitions using Rafflecopter then you might find this guide helpful.
The giveaway is only open to UK mainland residents over the age of 18. No cash alternatives will be given. The winner will be picked at random and emailed to request a postal address. You will have one week to supply an address before another winner is picked. The prize will be fulfilled by Blue Coffee Box directly. 
If you'd like to buy some coffee straight away then enter FF912 at the checkout to get £9 off your first order.
In order to run this giveaway I was sent a box of coffee to try.