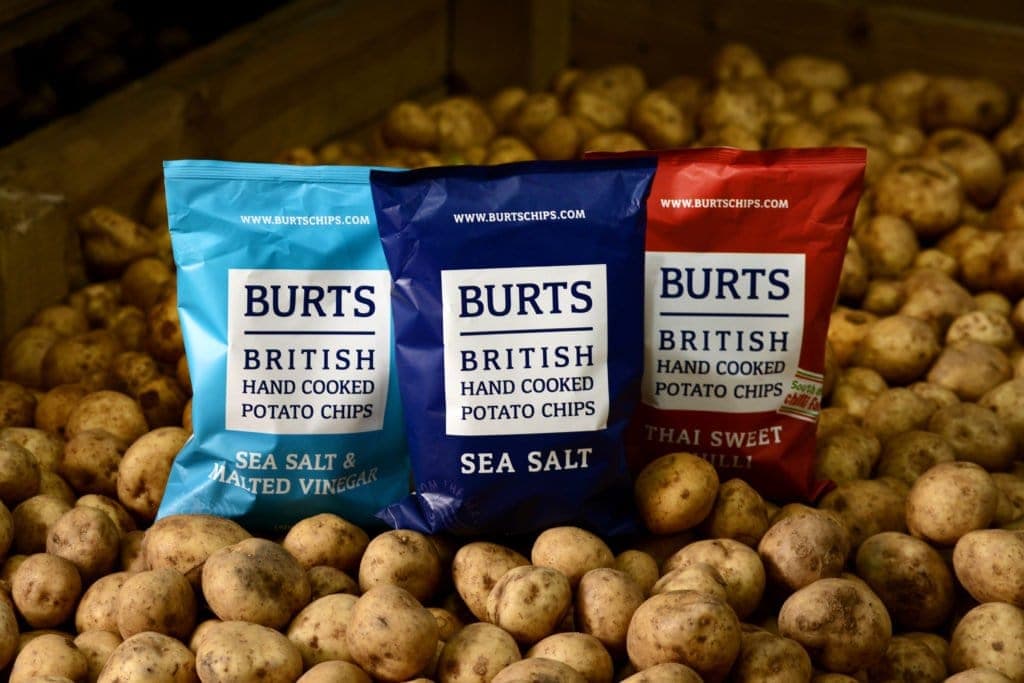 OK, so many of you may be familiar with Burts crisps by now. They have done phenomenally well over the past couple of years but being a Devon company I still like to support them.
Burts make the best crisps. The best gluten-free certified crisps (but avoid the lentil ones) with the most delicious array of flavours to suit every pallet. I've been a fan for years…we all have to have our dose of 'less than healthy' foods!
What I love best about them is the fact that they team up with other local Devon producers to create new flavours. So their chilli crisps are made with the South Devon Chilli Farm, their spicy chorizo crisps are made using chorizo from the Good Game Company and they partner with the Well Hung Meat Company to create their roast beef flavour.
All in all they are a great Devon success story that is helping to make other Devon companies successful too.
Perhaps one day they'll create a flour flavoured crisp. Mmm. I'll have to work on that one!
Anyway, they are offering one lucky reader the chance to win £25 worth of crisps! All you need to do is enter your details below. The more boxes you fill out the more chance you have of winning. Oh and don't forget to tell us what flavour crisp you would like to see Burts bring out next. That is compulsory for entry in this giveaway.
As always my giveaways are only open to UK residents over the age of 18. The winner will be chosen at random by a computer and contacted by email. They will have 7 days to provide their postal address before another winner is picked. The prize will be fulfilled by Burts.