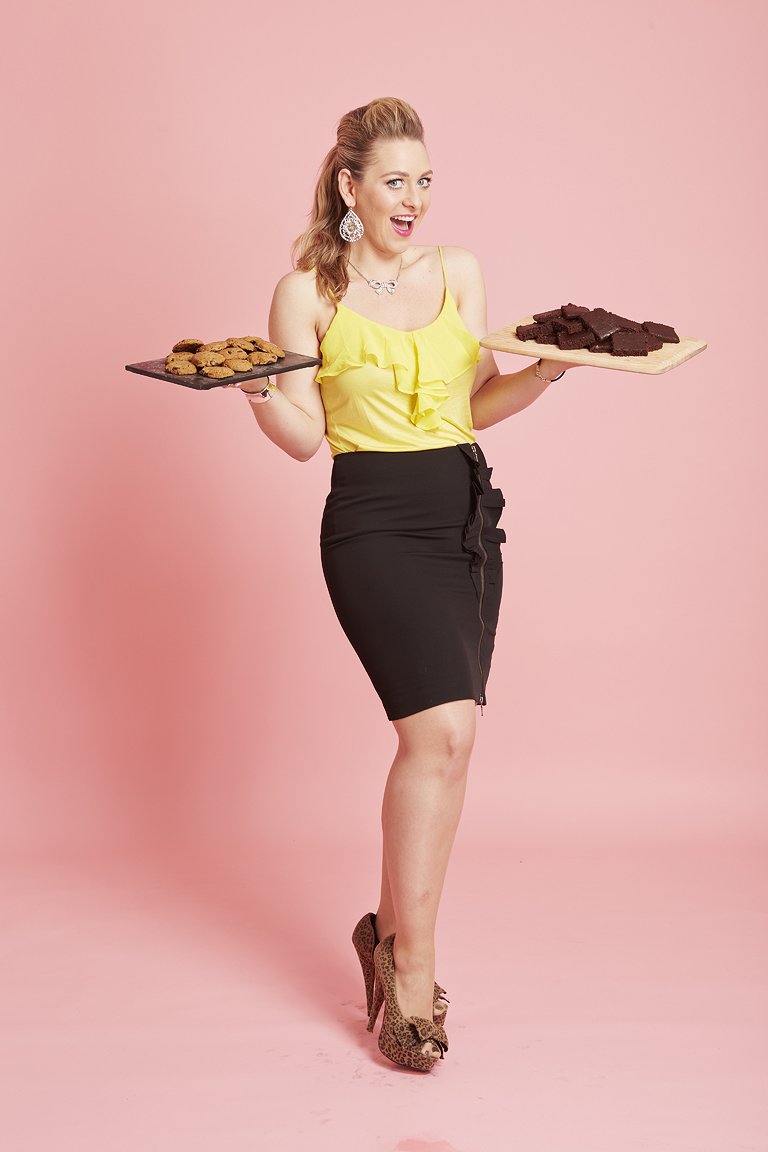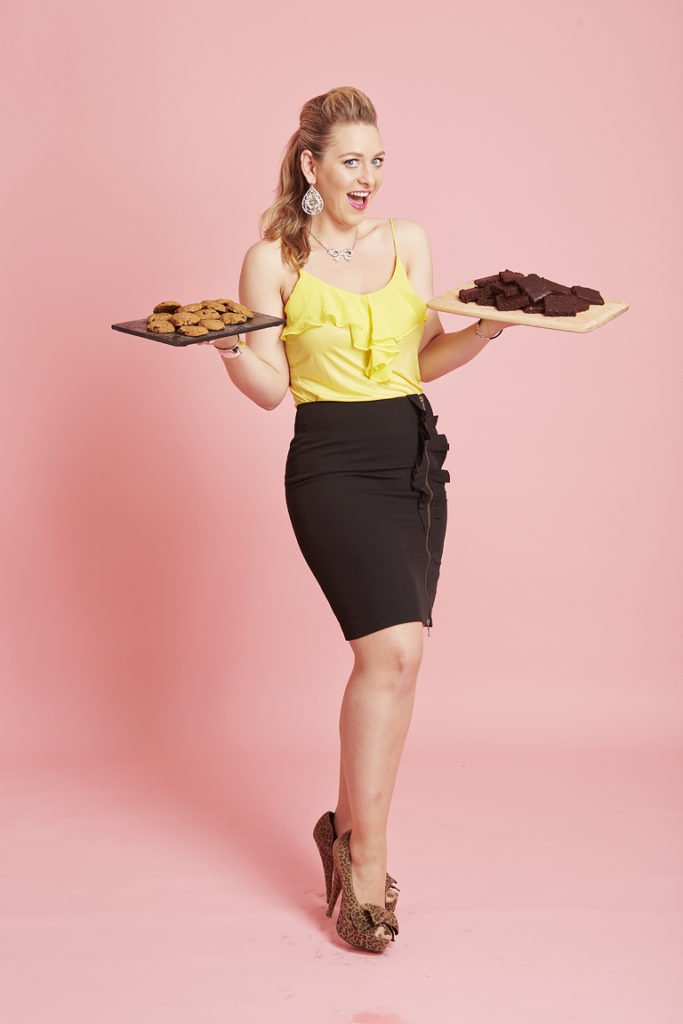 Let me introduce you to Athena, the inspirational lady behind Heaven & Hellthy a brand new free from and vegan company making beautiful luxury baking kits.
I met Athena at the Allergy & Free From Show where we were both launching our brand new products to the market. Our stands were next door to one another and we shared in our terror and excitement.
In addition to telling you more about her business, Athena is offering one lucky reader the chance to try her chocolate chip cookie baking kit. All you have to do is enter your details at the bottom of this post. But before that, find out more about Athena and her brilliant new business…
What prompted you to start your business?
I found out 7 years ago I was gluten and dairy intolerant. Back then the choices were incredibly limited (and gross).
I didn't want to accept that I had to compensate on taste so I set myself to try and mess with as many recipes as possible to make desserts that were as good as the real thing!
Although I did manage to hack enough recipes, I often was running everywhere to find obscure ingredients or was left with a bunch of an ingredient I probably wasn't going to use again and didn't like wasting it.
My friends all loved the baking I did and suggested I sold it but I wasn't keen on doing bakery hours . . . so the idea behind HEAVEN + HELLTHY bake at home kits was born.
At the time I was in a corporate job that I liked, but my heart and soul was telling me I needed to set myself free so that I could make decisions about the product, ethos and how we did business. I believe you can be a company that makes a profit whilst having purpose.
In February, after 3 years of development, I finally quit my job to get H+H off the ground! I haven't looked back since.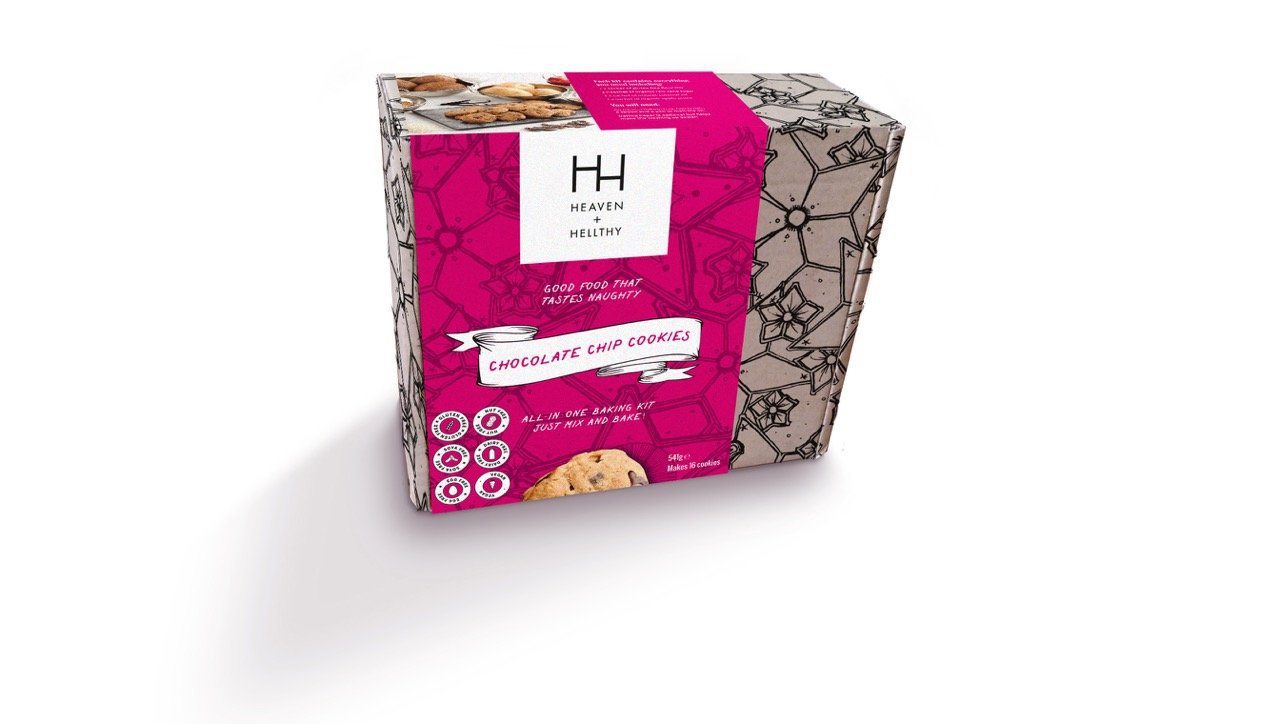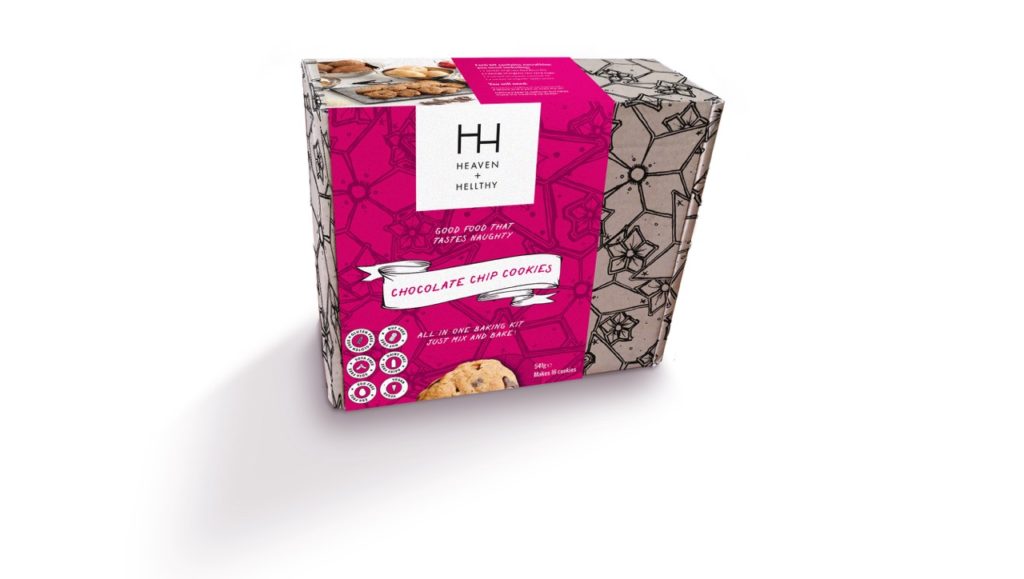 What is your company's unique selling point?
I'd like to think we have many.
Firstly, and most suprisingly to everyone, is that our products are delicious.
Most free-from products have strange or dry tastes – ours are awesome.
Secondly, our products are free from the major 14 allergens and vegan, meaning there's no nuts, dairy, eggs, soya, gluten or animal products.
Thirdly, our kits come with every ingredient, pre-measured so you don't need to faff around with complicated substitutions or find additional ingredients. And lastly, and probably my favourite, is the box it comes in. We wanted to de-stigmatise this way of eating so we wanted to make it beautiful.
We did a collaboration with an artist to do a pen and ink design for the box. The box itself only has the design printed in vegetable ink so you can use it as a jewellery or change box – or bake the cookies and use the box to give someone homebaked goodies! Each new product that we do will be another original artist collaboration.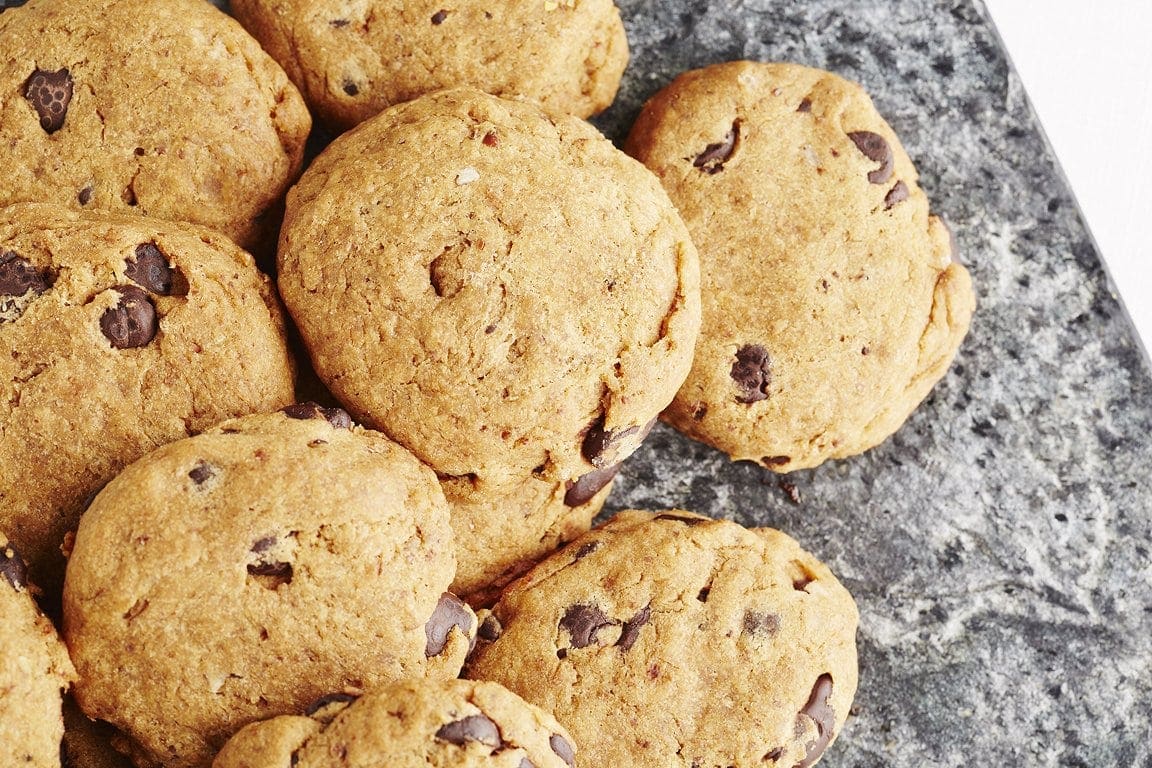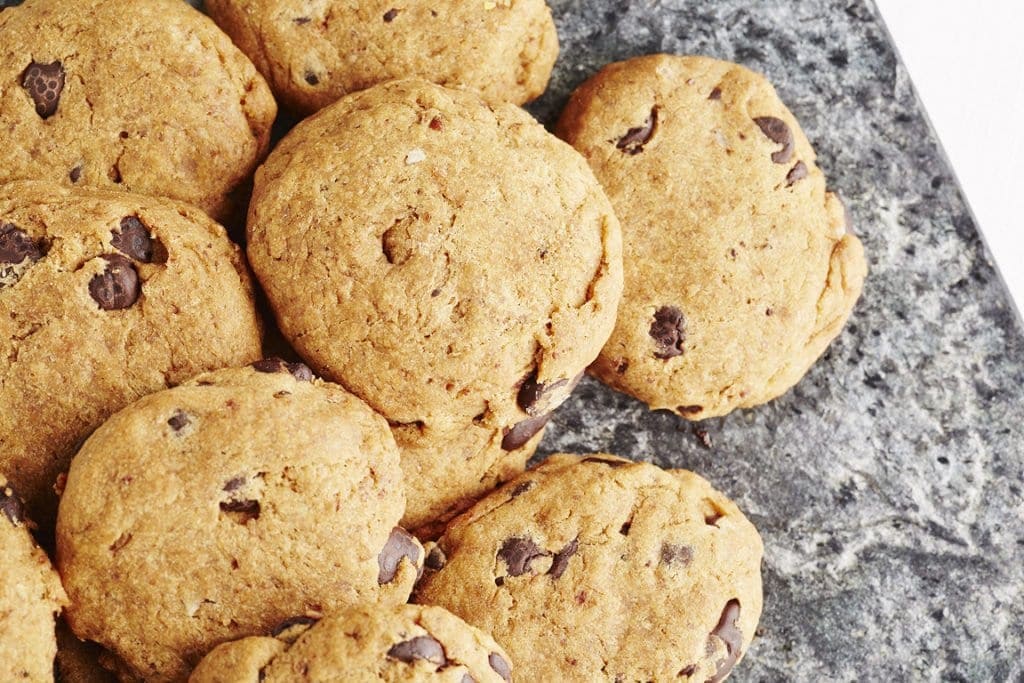 What is your favourite food and why?
I adore sushi. Even after going vegan, I am still obsessed with it. I also love pasta and bread but still haven't found a gluten free and vegan version that tastes like the real thing.
Would you share your favourite recipe with us?
One of my recent favs is the burrito bowl from Mindful Chef (a gluten free and vegan subscription recipe box). Very easy to make and absolutely delicious.
We make it at least once a week and we even made it for some carnivores at a dinner party and they asked for the recipe!
Where can people buy your products?
Currently our products are available within the UK on our website but we are working with retailers to get it stocked and also looking into international shipping options.
If you have a place you'd like us to ship to or a store you want it stocked in – give us a shout at getintouch@heavenandhellthy.com
So now you know all about the company I know you must be dying to try the cookies. I tried them at the show and can vouch for how good they are! All you need to do is enter your details below. The more sections you complete the more chance you have of winning.
As always the giveaway is only open to UK residents over the age of 18. The winner will be picked at random by a computer and emailed for their postal address. They will have 7 days to provide their address before another winner is picked. The prize will be fulfilled by Heaven & Hellthy.