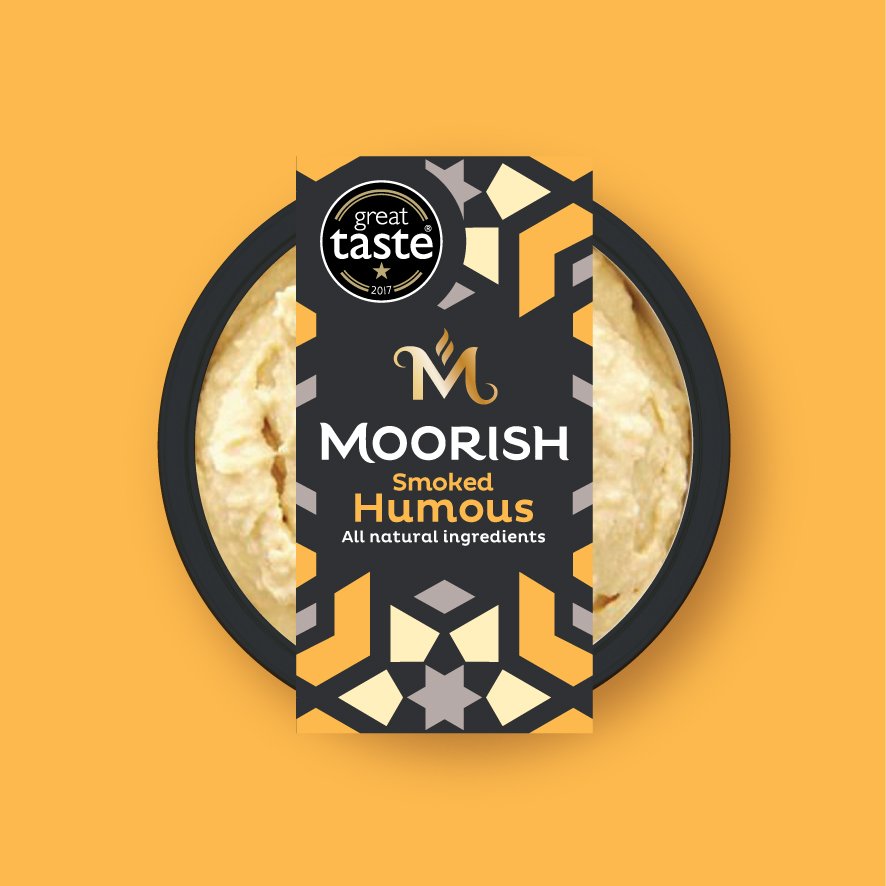 It's time to introduce you to yet another little UK food business that's producing incredible food that we can eat.
This time it's Moorish, a company created by Julie who is going to tell you a bit more about their lovely dips whilst giving you a chance to win a luxury hamper from them.
I have to say their humous is the greatest I've ever tried and it goes particularly well with my 'cheeseless' crackers or cheese biscuits.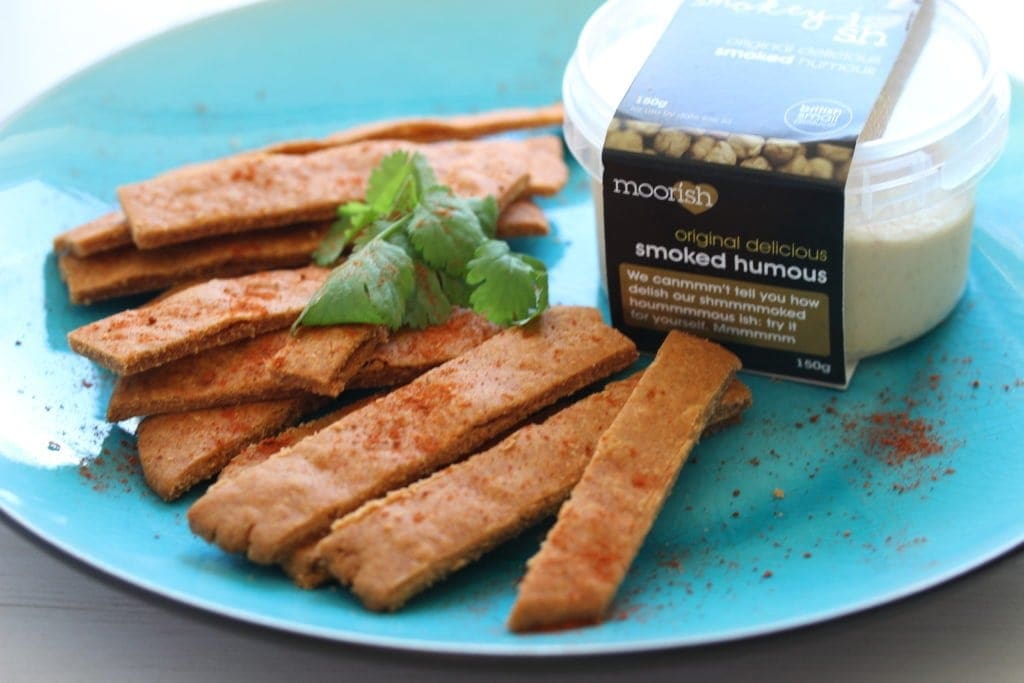 What prompted you to get into food and start your own business?
I grew up in Northern Ireland, surrounded by foodies as my Grandparents were in the catering trade.  I started working as a radio newsreader at the BBC in 2005, and in 2012 my passion for food and broadcasting came together when I became a journalist on BBC Radio 4's "The Food Programme".
During my time at The Food Programme, I started researching the popularity of humous in the UK, which I was amazed to discover has a market size of over £60m. At the same time, I'd been looking for ways to make healthy food taste amazing for my young family and came up with a super tasty twist on humous, smoked humous!
I put my professional research and cooking creativity together and did some market testing on my unique smoked humous recipe. It turned out that people loved it and wanted to buy it, so I decided to set up The Little Smoked Food Company and launch a range of "Moorish" smoked humous products to sell in delicatessens.
Early success meant I had the confidence to approach Waitrose to see if they'd like to stock my products. Things moved very quickly with Waitrose launching the brand at the end of 2012.  Getting in to Waitrose changed my life, I'm still friends with my first Waitrose contact and we often talk about how it all came about and how I was so fortunate to hit upon something so trendy AND delicious.
What is your company's unique selling point? Why should my readers be interested in you?
Moorish was created to make everyday food taste amazing. I knew that as a nation we can easily become stuck in a rut, eating the same foods day in day out, week in week out. Busy parents, in households up and down the country, go for the same safe options and we often wish someone would help us to make mealtimes more interesting and delicious.
To do this for humous, I added some culinary creativity by smoking chickpeas and added them to a standard humous recipe. The result is a unique tasteful twist that turned something ordinary into something deeply delicious.
But I've not stopped there – I am on a mission to inspire more people to make more mouthfuls Moorish. I believe everyone deserves to eat foods that are truly Moorish every day and, using my culinary creativity, I have continued to bring a tasteful twist to recipes that make everyday foods deeply delicious.
My product range now includes a smoked humous with chilli harissa, a deeply scrumptious smoky aubergine baba ghanoush and a lovely fresh, garlicky aioli with Sicilian lemons.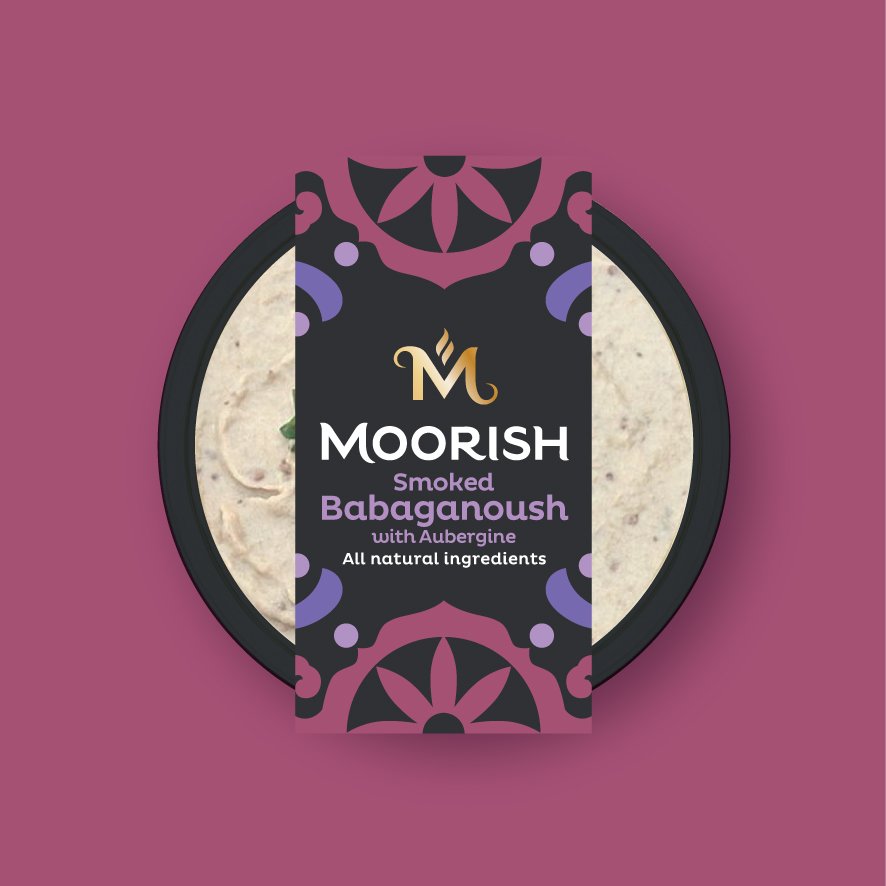 What is your favourite food and why?
A tough call for a self-confessed foodie, but if I had to chose I'd say mashed potatoes. One of my children refuses to eat any kind of potato and, as someone who was born and brought up in Ireland, I find that incomprehensible!
Would you share your favourite recipe with us?
Absolutely, this one is a beautiful winter warmer of a soup, with an added more-ish twist of course!
Ingredients:
1 butternut squash halved; 2 peppers, deseeded and roughly chopped; 1 red onion, sliced; 1 tbsp extra virgin olive oil; 1 tin tomatoes; 1 tsp Bouillon (vegetable stock) powder; 100g dried red lentils; 300ml cold water; 80g Moorish smoked humous with chilli harissa.
Instructions:
Put the butternut squash, onion and peppers into a baking dish and toss them in the olive oil.
Bake at 180℃ degrees for 45 mins, covering with foil half-way through cooking, if blackening too quickly around the edges.
Remove the roasted vegetables from the oven, peel off butternut skin (it's easy but watch your fingers!) and transfer to a large saucepan.
Add the tomatoes, lentils, Bouillon powder and water.
Bring to the boil, then reduce to a simmer for 30 minutes.
Remove from heat and whizz smooth using a hand-held blender.
Stir through Moorish Smoked Humous with Chilli Harissa; and serve with crusty bread.
Where can people buy your products?
Our products are stocked throughout the UK; retailers include Waitrose, Ocado, Booths & Whole Foods.
How can my readers win a luxury hamper of your goodies?
You need to log in using your Facebook account or email address in the box below and follow the instructions. You have until 11.59pm on Tuesday 27 February to enter.
If you're new to entering competitions using Rafflecopter then you might find this guide helpful.
The giveaway is only open to UK mainland residents over the age of 18. No cash alternatives will be given. The winner will be picked at random and emailed to request a postal address. The winner will have one week to supply an address before another winner is picked. The prize will be fulfilled by Moorish directly.
Please note that in order to host this giveaway I was sent a selection of Moorish dips to try.