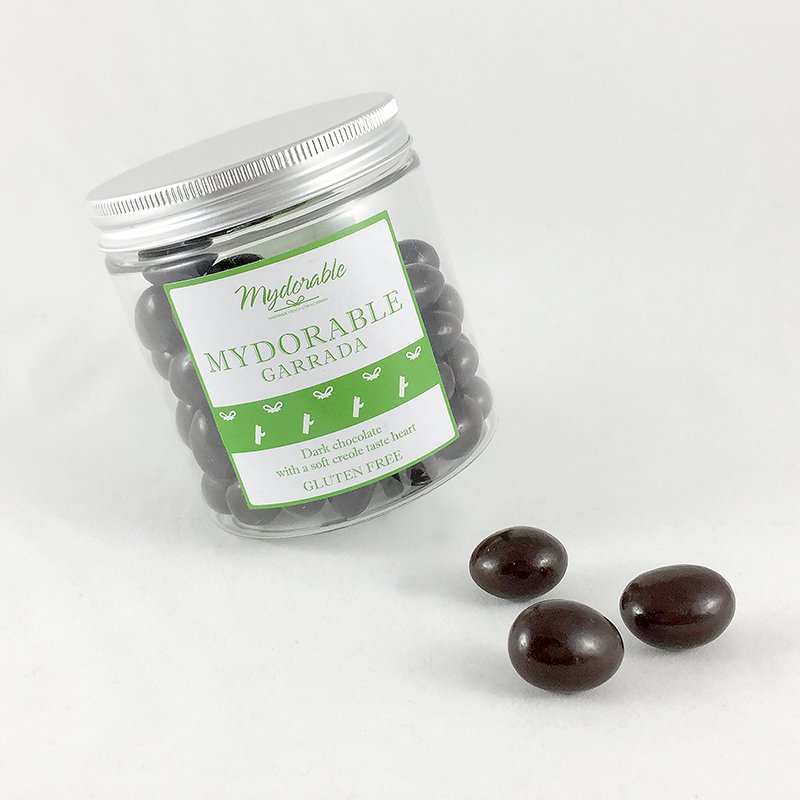 OK, so why, I hear you ask, am I introducing a confectionary brand to you when I don't eat sugar?
Great question. Please let me explain…
I'm a member of a great Facebook group for small UK food businesses and as part of 'giving something back' I offered to host giveaways for small businesses whose products we loved.
After having a sneaky try of some of Aude's selection of homemade Fresh confectionary I decided to feature her business, Mydorable. I love what she was trying to do in supporting artisan producers in her home country.
She sources the finest treats from across France, taking her customers on a journey into artisan France.
Each sweet has information about the processes behind the creation of them and you feel connected with the people who make them.
Once you understand the time and love that has gone into making each treat, it's much easier to savour them. Sweets, after all, should be considered a treat and eaten accordingly.
My particular favourite were the garada. These little chocolatey balls hide a tiny liquid centre of rum. Apparently they also take 8 days to make…not something I'll be making any time soon!
I also loved the gelatin-free fruit gums that exuded natural fruit flavours. Not only do they taste amazing, but they look beautiful too…a beautiful and thoughtful gift for Valentine's Day?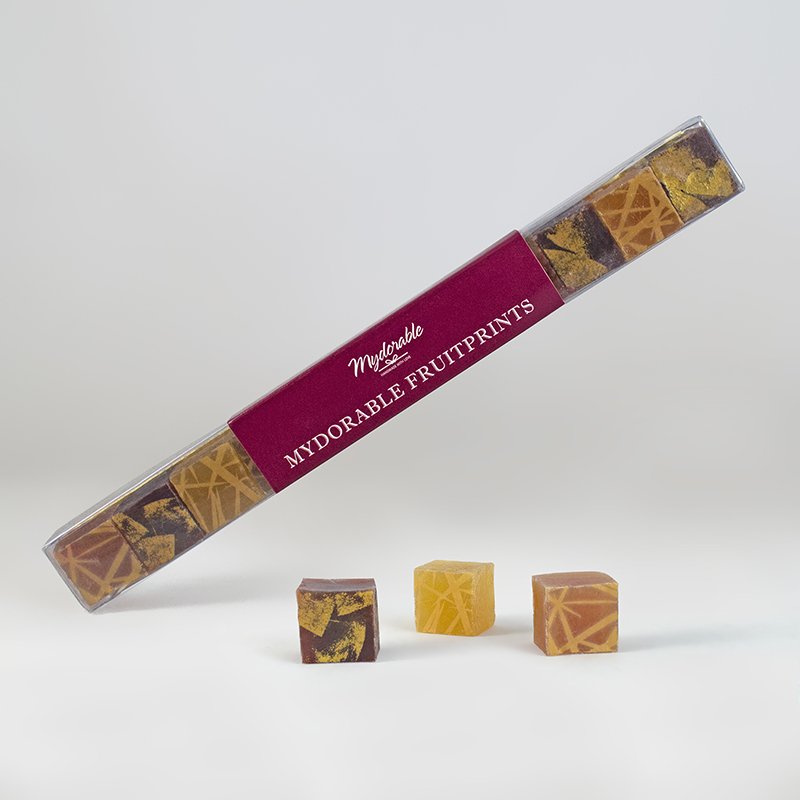 At the bottom of the post you'll be able to enter a giveaway where one reader will be given £30 worth of Aude's beautiful confectionary.
In addition to that you'll find a discount code to get 15% off an order on her web shop.
Without further ado here is Aude to tell you the story behind Mydorable and why she started selling sweets in the first place…
What prompted you to get into food and start your own business?
Well, I am an Engineer in agronomics and studied the food industry for 6 years at university.
I've always been interested in these 2 elements and studying and working within theses fields was normal to me.
After few weeks in London working for Leathams in the quality department, I was fed up hearing "you're french, you eat frogs and foie gras then!"
I thought (and still think) France is much more than foie gras (that I love) and frogs (that disgust me). Thus, I decided to open a shop where you could find great French products from small suppliers and artisans based in France.
I sourced very unknown brands and recipes from France. Unknown but so good! The shop was in South Kensington, not too far from the French community. Unfortunately it didn't work; crazy rents, crazier business rates…and a few other mistakes I made.
But I learned, thanks to this adventure, that British people were open to French confectionery. Thus, I decided to close the shop and develop my own brand, now called Mydorable.
Nowadays, I like to find and source new products from small artisans. Small artisans are very important to me because they are the keeper of French expertise.
What are you doing in London? Why did you move?
Well…a few years ago now, I visited my best friends who were based in London. I started coming once a year, then twice, then for every holiday (and we do have a few in France!).
One day I decided more or less to stay and not go back to France. I had to go back to France but only to find a proper job in London and to arrange a few things. And here I am now. A Londoner since January 2013!
What is your company's unique selling point? Why should my readers be interested in you?
Once again I'd say conservation of this very unique confectionary.
Moreover, artisans are usually based in small cities or even villages all around France, which help local development.
We try to develop partnerships with small independent shops (like farm shops, delis or coffee shops) throughout the UK. We bring very unusual recipes as well as trying to do things well.
Moreover, we've developed a charity product called fruitpens. These are very famous lollipops from Brittany and we've decided to share half of the profits on this product with an association based in Ethiopia. Why Ethiopia? Because my nephews were adopted there and the country needs a bit of support. Thus, we are participating in the building of a school through the community of Saint John based in Addis. I really hope this product will work and we'll be able to send loads of money!
What is your favourite food and why (apart from Mydorable chocolate)?
This is tricky! I really like Indonesian rendang beef. But I must say we have great meals in France too: tartiflette, blanquette de veau, boeuf bourguignon…
As for sweet things, I make a chocolate brownie that all my family (and I) love! I might even one day sell it under the Mydorable brand…
Where can people buy your products?
Online and in a few delis in and out of London.
Check our website for all stores. And of course, we've trying to get more.
Discount Code
I'm offering all of the Free From Fairy readers 15% off an order on my website. All you have to do is add the code mydofly to receive the gift.
Giveaway Time – Perfect For Valentine's Day!
One lucky reader will receive a selection of Mydorable artisan confectionary with an approximate value of £30.
In order to be in for a chance of winning this fabulous prize all you need to do is log in using your Facebook account or email address in the box below and follow the instructions. You have until 11.59pm on Tuesday 7 February to enter.
If you're new to entering competitions using Rafflecopter then you might find this guide helpful.
The giveaway is only open to UK mainland residents over the age of 18. No cash alternatives will be given. The winner will be picked at random and emailed to request a postal address. The winner will have one week to supply an address before another winner is picked. The prize will be fulfilled by Mydorable directly.
In order to run this giveaway, I was sent a selection of confectionary to try.