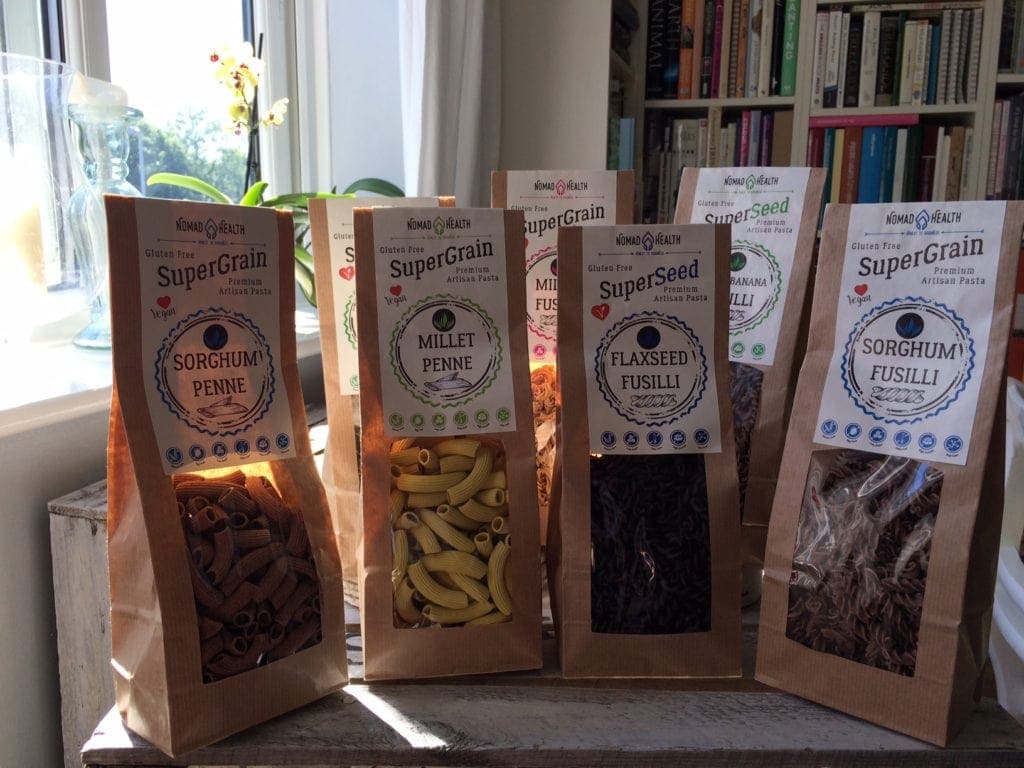 Today I am delighted to start my new summer series entitled 'Introducing…'
In it I will introduce you to some small innovative start up companies in the free from world who are doing amazing things for those of us who live a free from life.
Each week I will introduce you to one or two of these businesses and will also be giving you the opportunity to win some of their products. As small companies don't expect huge expensive prizes…just the gift of trying out some exciting new products, some of which are yet to hit the shops.
The idea behind the series is to give me a little summer break from blogging to give me time to spend with Roo and Pickle, whilst also helping to raise the profile of the wonderful people behind these fabulous new brands.
Without further ado I want to introduce you to Marianna. I met her, like many of the people I will introduce you to, at the Allergy & Free From Show. She blew me away with her kindness and enthusiasm and I love her products which are gluten-free wholegrain and seed pasta's. I won't tell you more, I'll let Marianna tell you the rest:
What prompted you to start your business?
Keith (my hubby) has gluten intolerance & diabetes, in addition to me being asthmatic and coeliac.
I am allergic to preservatives, colouring as well as fillers, emulsifiers and everything which is not natural.
At the beginning of our relationship we went through a steep learning curve regarding what we can and what we can't eat as a family. Keith was severely obese (and extra 4.5 stone heavier compared to his weight now) and I was struggling with my gluten / lactose intolerance.
We quickly realised that we needed to cook from scratch each day.
We attended different cooking courses and a pasta making event.
We gradually changed our flour selection to healthier types; buckwheat, coconut, millet, sorghum, etc and about 2 years ago we started to make pasta at home, just as a treat for ourselves.
Soon we realized the possibilities with different combinations of flours were endless.
First our SuperGrain pastas were born using a simple vegan recipe. We perfected the millet & sorghum recipe and we introduced those at the Allergy Show.
Our SuperSeed pastas came later on, because we started to experiment with green banana flour and sesame flour (which is my favorite).
SuperSeed was created because is it full of protein and fibre, but has lower carbs -so it has a low GI. Perfect for Keith.
What is your company's unique selling point?
We create pasta from 100% naturally gluten free ingredients. We don't use GMO, fillers, emulsifiers or preservatives or colourings. Our pasta is still made by hand from 100 % natural ingredients.
What is your favorite food and why?
I love pasta! I know it sounds a little bit boring, but I am an absolute fan of pasta with grilled vegetables and chilli. I could eat it every day.
Would you share your favorite recipe with us?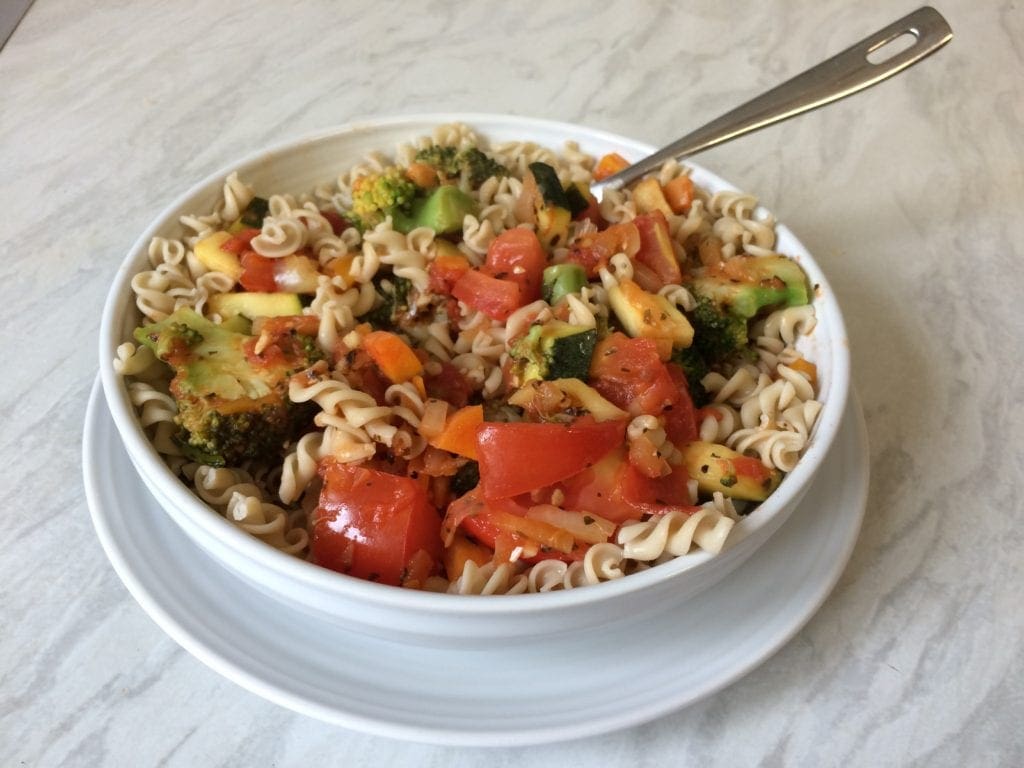 Yes of course. It is for pasta with grilled vegetables and chilli as I mentioned above.
Ingredients:
1 garlic
1 white onion
Parsley (I use as much as I can, because I love it)
1 handful of cherry tomato
1 courgette (or zucchini)
1 aubergine
Handful of broccoli florets
Chilli
100g SuperSeed sesame pasta
Salt / pepper
Olive oil
Method
1) Put the garlic and parsley in mini food chopper with approx. 150 ml olive oil. After it has been chopped up put some salt & pepper in it.
2) Cut up the zucchini and the aubergine lengthways and apply the delicious garlic/parsley oil mix on both sides of the cut up veggies. Put them aside to marinate.
3) Get a biggish wok / frying pan. Put some oil in the bottom with the roughly chopped up onion. Put the water on the hob to boil the water with some salt.
4) Get a griddle pan out and start to grill both sides of the zucchini & aubergine, and when nicely cooked put them aside.
5) In the meantime put the chilli, tomato and broccoli in the wok, toss them around to cook them.
6) The sesame pasta needs just a couple of minutes to cook, so that is the last one to cook in the boiling water.
7) When all is cooked toss them together & – dinner is done!
Where can people buy your products?
Currently they can buy them on our website, and soon we will be on Amazon / Ebay & The Food Market.
I think you will agree with me that these new pasta's are really exciting. I am a big fan of all things wholesome as you may already know(!), and I find pasta particularly challenging unless I make it myself. I try not to eat too much carbohydrate as it seems to affect my hormones and candida so the SuperSeed pasta's are particularly interesting for me.
If you would like the opportunity to try these brilliant products then enter your details in the box below. The more sections you complete the more chance you have of winning. The winner will receive one packet of each of the pasta's, as pictured at the top of this post.
The giveaway is only open to UK residents over the age of 18 and the prize will be fulfilled by Nomad Health. The winner will be notified by email and will have 1 week to provide their postal address before another winner is picked.
I shared this with: