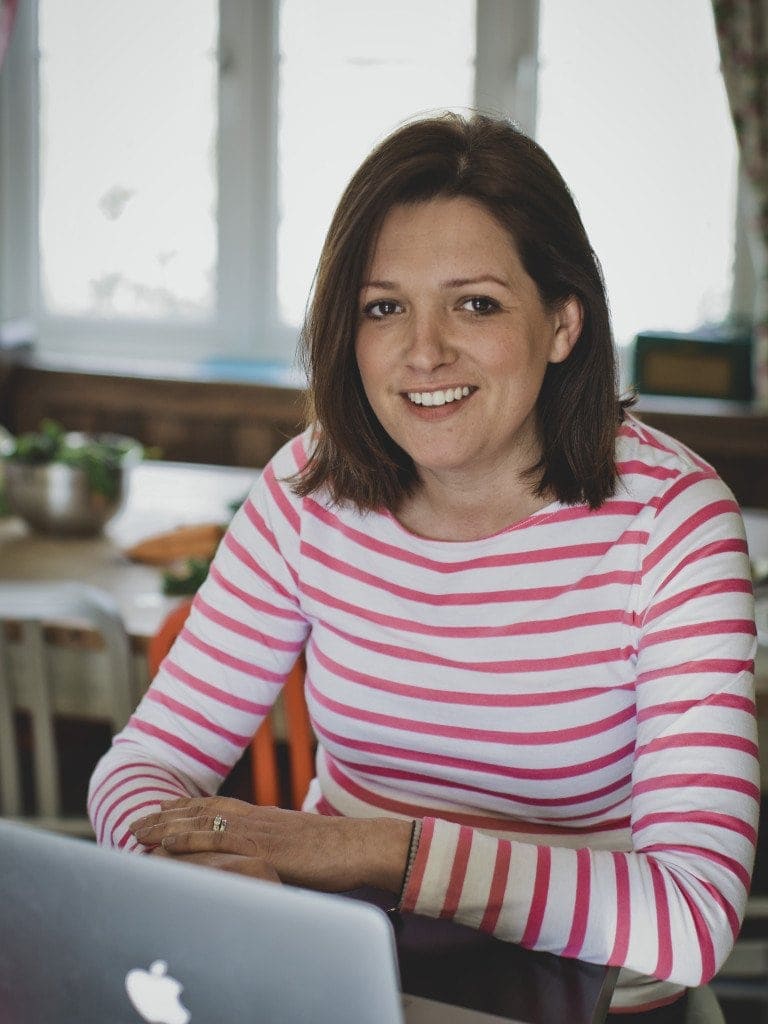 Today I am delighted to introduce you to one of my blog 'finds' of 2015…Tabitha's Gluten Free Dishes.
Although I have never met Tabitha I know from reading her blog that we share so much in common in our views of food. Her recipes never fail to inspire me and I feel priviledged to have her write a post for me while I am sunning myself in the south of France!
I have a feeling you are going to be visiting her blog a lot too…especially because she is going to show you how to make delicious, but healthy (ish) fudge…
So without delay, I will had over to Tabitha to tell you why she set up her blog and why healthy, real food is so important to her…
I am so excited to be posting here on Freefrom Fairy! I am really inspired by Vicki and her family's story and her delicious recipes and epic cake creations. It's exciting to know we share the same goals and aspirations to support people and families who've had to change their diet or chosen to be free from.
Vicki asked me to share a little about me and my blog so here goes…I'll try and keep it brief (as possible) before I get on to my favorite subject, FOOD.
Changing how and what I eat has been transformational to my health and well being. I started my blog, Tabitha's Gluten Free Dishes to share my story and some food love.
I changed my diet after a period of severe illness in 2013. My Mum had Motor Neuron Disease and my Granny had progressive MS so when I started to have neurological problems I panicked (at first) but then I thought I'm not going to just accept this… I'm going to find out everything I can and see if there is anything I can do?
To cut a long story short, I initially came across a TED talk by Dr Terry Whals who detailed her health transformation with progressive MS through diet and lifestyle changes. At my worst point I couldn't look after my two young children or even get out of my bed on my own. I was beyond scared. I literally had nothing to lose but perhaps a lot to gain.
My first step was to cut out gluten, and almost immediately I felt a huge difference. It was if somebody had switched a light on in my life. I suddenly had energy, a clearer mind and just felt more alive than I had my whole life.
I have since found out that I am very likely Coeliac and that this along with other genetic and environmental factors is the cause of the neurological disease in my family's history.
The amount of information I have found out in the last 1.5 years of writing my blog has literally blown my mind. I now understand the importance of the food we put in our bodies on our overall health.
I believe real food is for everyone and can be enjoyed by the whole family. For years we've been told by large food companies that they can make our lives easier by letting them cook or help us in the cooking process. But the truth is most processed food is full of additives and ingredients that put huge stress on our bodies and ultimately lead to a whole host of health issues. And the reality is it costs us more financially and can even use up more of our time.
My goal is to show how easy, fun and most importantly delicious real food can be, saving you time, money and improving your health and how you feel.
Food is our fuel. What we eat directly affects our health, brain, well being and ultimately our quality of life.
And what amazing fuel it is. There is no need to deprive yourself of anything. I eat a wide range of foods and love fat (good fat from well reared animals, coconut oil, avocados etc), non refined sugars (raw honey, Maple Syrup), bacon, cheese, chocolate the list is endless.
What I don't eat is inflammatory foods (that stress our bodies out and cause disease), refined sugar and processed food. I eat and cook real food that enriches and nourishes us and tastes amazing.
So on to the food. Vicki has asked me to tell you about my favorite food. So very hard to choose. But what I love about food is that it brings people together. I love sharing food with friends, family or people I'm just getting to know or working with.
One of my favorite types of food is Tapas, the perfect social food, as it's literally little bites so the conversation can flow and it's relaxed and informal. And add in some sun and good wine and you've pretty much got it all in my book.
I love cooking up a mix of tapas food for friends or family. The perfect party food for a gathering and I think often a great change from formal dinner. If you're looking for any Tapas inspiration see my post Tapas Fantastico.
My favorite recipe is currently a recent creation and a post I dedicated to my Mum.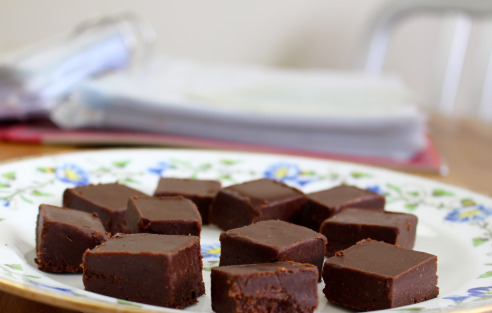 You can find my recipe for Super Fudge here.  It is gluten, sugar and dairy free but full of good antioxidants, good fats and minerals.
Enjoy! And thank you Vicki it's been great visiting.