Today I'm introducing you to the Lumie Bodyclock Iris 500 because it's simply incredible.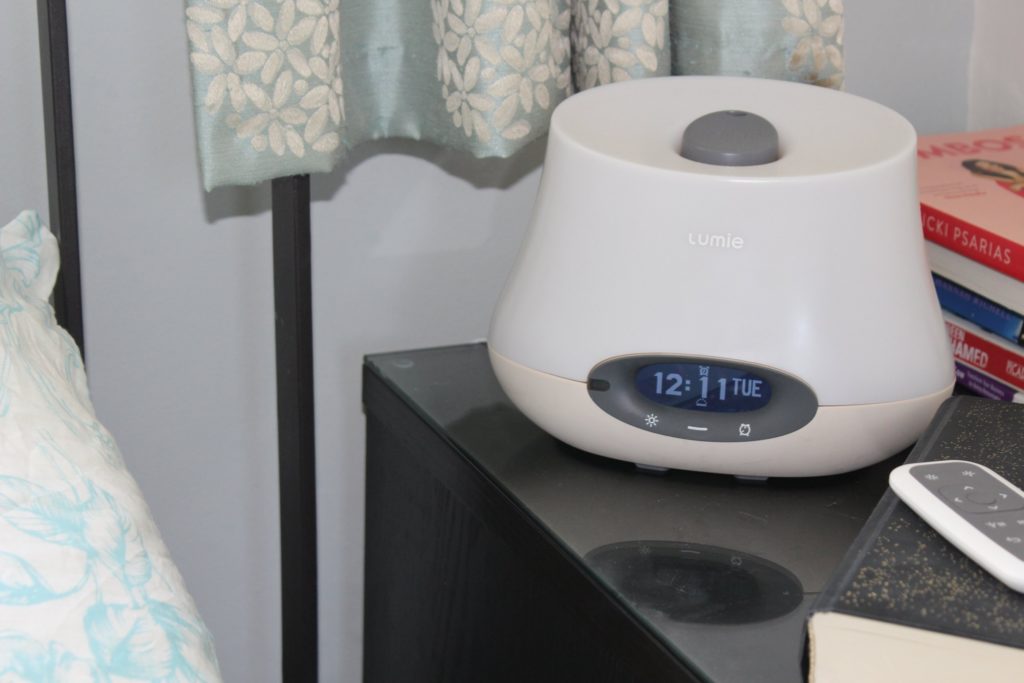 Many years ago I started to use a SAD light, to treat Seasonal Affective Disorder in the autumn and winter months. Every year, when the light started to fade I found myself feeling miserable.
SAD lights conquer this by re-creating the light that you miss in the winter months. There is evidence to suggest that they can help with ailments from premenstrual syndrome, sundowning in Alzheimers, depression, eating disorders and post traumatic stress disorder.
Since using my SAD light I am much more able to maintain a good mood throughout the winter. And not only that, but I feel less tired too.
So when I was introduced to the Lumie Bodyclock Iris 500 I couldn't believe my eyes.
This SAD light is an alarm. You set the time at which you would like to wake up and according to your settings you are waken by the gradual increase of light. It basically simulates the sun rise when the sun hasn't done its job.
Not only that, but the Lumie Bodyclock Iris 500 also wakes you up with aromatherapy. Yes, you did read that right. You simply fill up the 'sunrise' chamber with water and then drop in your favourite stimulating essential oil.
For me, that has to be peppermint, or peppermint and wild orange. They are uplifting and energising and just what I need to wake me up in the morning.
In addition to waking you up, the Lumie Bodyclock Iris 500 also helps you to go to sleep.
In the same way as it wakes you up, you can set it to gradually dim at bed time. This allows your brain to prepare for sleep in a gentle way.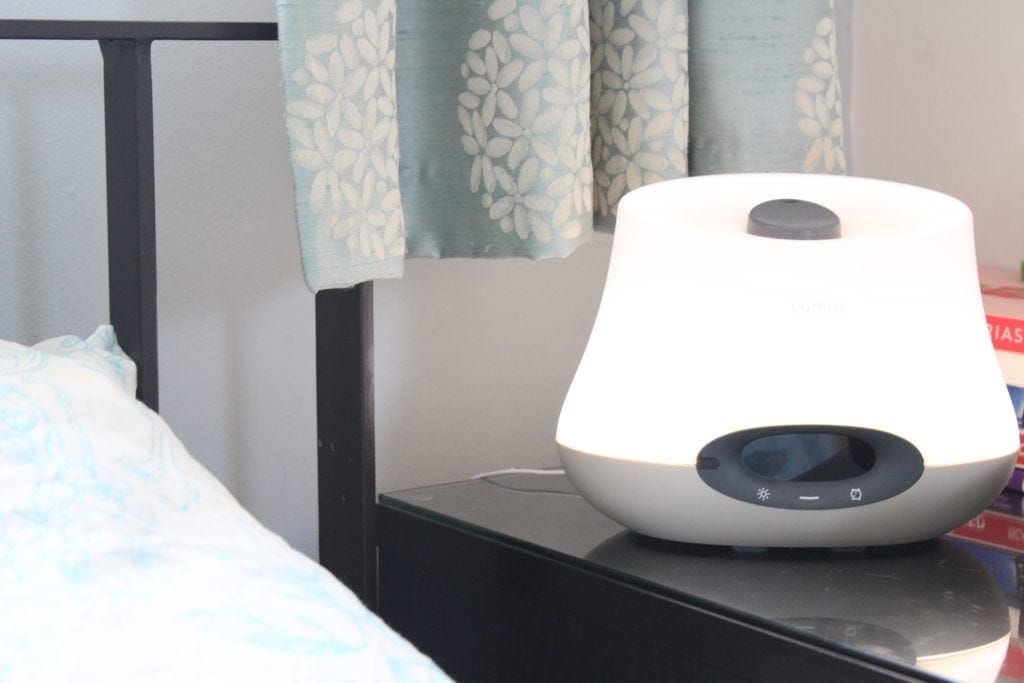 Again, there is a 'sunset' chamber that you can fill with water and a couple of drops of essential oil for a lovely relaxing sleep experience.
I personally like to add a blend of oils call Serenity. It's a blend by doTerra that contains lavender flower, cedarwood, ho wood leaf, ylang ylang flower, marjoram leaf, roman chamomile flower, vetiver root, vanilla bean absolute and hawaiian sandalwood. It smells amazing.
If you'd like to learn more about essential oils then book an appointment to have a chat with me. I will tell you more about the doTerra oils and why they are different from others. I will also be able to introduce the 10 most popular oils and their uses, whilst also addressing any particular health needs you have. All you have to do is fill out the form below and I'll be in touch.
Anyway, one lucky reader is going to get the chance to win one of these amazing clocks, valued at £160.
You can check out all the specifications of it here if you're interested.
All you have to do to be in for a chance of winning is log in to the box below with your email address or Facebook account. Then follow the instructions. The more ways you enter the more chances you have of being picked.
You have until 11.59pm on Tuesday 18 September to enter.
If you're new to entering competitions using Rafflecopter then you might find this guide helpful.
The giveaway is only open to UK mainland residents over the age of 18. No cash alternatives will be given. The winner will be picked at random and emailed to request a postal address. The winner will have one week to supply an address before another winner is picked. The prize will be fulfilled by Lumie directly.
I've shared this with: