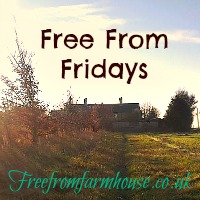 This week I am co-hosting #Freefromfridays, a regular linky on Free From Farmhouse featuring free-from recipes from across the web.
For those of you who have no idea what I am talking about then let me introduce the idea of a linky.  If you have a recipe to share and you have posted it on your own website, it is a chance to share that recipe on someone else's site so that more people see it.  If you don't have recipes to share but you like getting inspired by lots of different recipes from different people then it is a perfect place to visit because you will get a whole list of fabulous recipes that you can go and look at…a bit like perusing a magazine…and then read only those recipes that take your fancy!
There are loads of these linky's across the web…you may notice me saying at the end of my blog posts that I have shared my recipe with…and then some images. If you click on those images it will take you to a whole host of delicious recipes or interesting blog posts that others have written.
The special thing about #freefromfridays is that it is especially for free-from recipes, not just any recipes so it is full of inspiration that I hope you'll love!
Emma, who runs Free From Farmhouse, is having a break from the linky as she has her second child, so I agreed to host it this week.  I really hope you enjoy perusing some of the recipes, and linking up any that you might have publicly shared on the web.
Last week there were some delicious recipes linked up but my favourite was the apple slice from A 'Free-From' Life. A gluten, dairy and egg-free treat that looked really simple to create and mighty tasty!  I'm imagining it to be like a lovely light shortbread with apple and raisins.  Yum!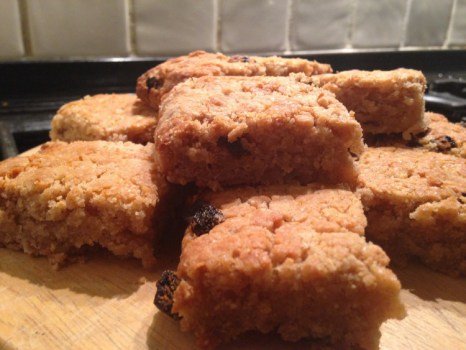 How to join in #Freefromfridays
Write a new blog post including the Free From Fridays badge or add it an existing recipe (Just copy the code below the image and paste it on your page).
Add your post to the linky form by using the 'Add your link' button.
Take a look at my latest recipe (linked below) and visit at least 2 other recipes to comment on.  The point in linky's is to share the love!
Tweet your link to @freefromfairy & @freefromfarm using hashtag #freefromfridays so we can spread the word!
It would be useful if you can label the main allergens your dishes are free from in the linky title to help others search suitable recipes…
DF: Dairy Free
EF: Egg Free
GF: Gluten Free
SyF: Soya Free
SF: Sesame Free
NF: Nut free
PF: Peanut free
Powered by Linky Tools
Click here to enter your link and view this Linky Tools list…
I've linked this to: