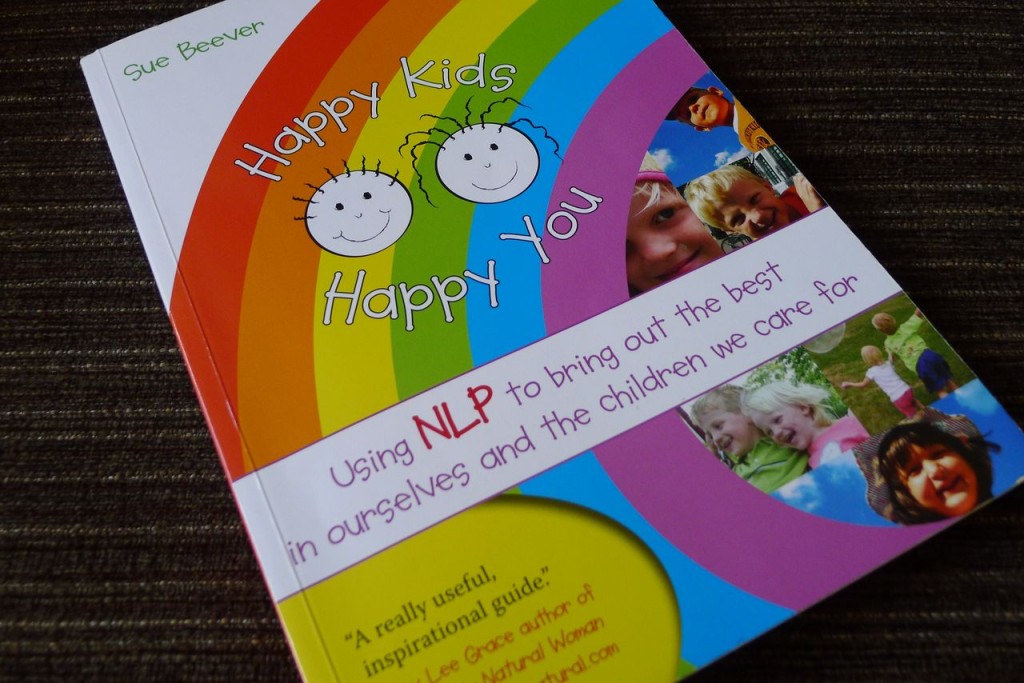 I briefly wrote in a recent post, about NLP (Neuro Linguistic Programming) and how there are some brilliant ways that you can use it when dealing with children.
Well, given that lots of my readers are parents I thought it might be useful to give you some examples of how I use it, just as an aside from my more 'normal' food content!
A few years ago I was fortunate enough to receive a bursary for an NLP Practitioner course run by John Seymour, an incredibly experienced and published expert in NLP.
The course ran in Bristol over 9 months and entailed a once monthly weekend away…which not only gave me some 'me time' and space from the family, but also helped me to define who I was and what I wanted from life (amongst lots of other things!).
Don't get me wrong, I still have no idea what I am doing in life (although I do know what I want – to be here for my family) and I still have days when I worry about ridiculous things and about what others think of me etc etc! But, I do have a set of skills within me, that when I want to, I can utilise.
I say when I want to because I still find most of the skills (through lack of practice) far from second nature…and I have to remind myself that I have them!
So, as I mentioned, one particular area where NLP comes into its own is in dealing with children. However, I am very guilty of forgetting how to do things 'properly' and resort to the tried and tested-to-fail methods of old! What is it about human beings that makes us so good at doing things the 'wrong' way even when we know what the 'right' way might be?!
I'll give you a simple example before I send you to sleep!
Rather than telling a child not to do something, tell them what you do want…turn the don't into a do. When you tell someone not to do something they have to think about what they shouldn't be doing before they cannot do it!
Let me explain…right now I don't want you to think about the pile of washing that is waiting to be sorted. What did you do? Think about the washing that had to be sorted…or even think…what washing? Either way you thought about the washing which is explicitly told you not to do!
So on your walk to school, rather than shrieking at your child "don't run ahead…don't go too fast" etc, tell them what you do want them to do…e.g. "walk alongside me because the road is really busy." Or even make it into a game by suggesting they see if they can walk alongside you all the way to school copying everything you do. Whatever you think of, it will be more positive than shouting and will be teaching your child to have a positive attitude.
Another technique that worked for me the other day was at bath time…an inevitable time when the kids play up, the grown-ups get cross and everyone feels bad!
As soon as things started descending into arguing, splashing, shouting I quickly said, "the first one to wash properly and be ready to come out will get something special."
At that point my brain was clicking and whirring like an ancient machine coming to life, to work out what on earth that was going to be! However, at that time it didn't really matter. What mattered was that the focus was then drawn to washing, rather than fighting…and I was spared a headache!
Of course the kids wanted to know what the special thing was going to be…there was much speculation…and lots of washing!
As it turned out, both children were ready to come out at the same time (within a couple of minutes – result!!) and they therefore both got the 'something special'…which turned out to be watching the bedtime story on CBeebies on the tablet in bed! Not that special they both moaned…but nobody really cared!
I also felt like I had won but there had been no battle, so everyone was happy!
My final example comes from a few days ago…
The kids made some menus at breakfast time to outline what was on offer in our 'cafe'! After making the menus, one child took the menu's out to the living room while the other demanded that they should be on the table! As you can imagine there was lots of shouting, foot stamping, pushing, and an eventual ripping up of a menu.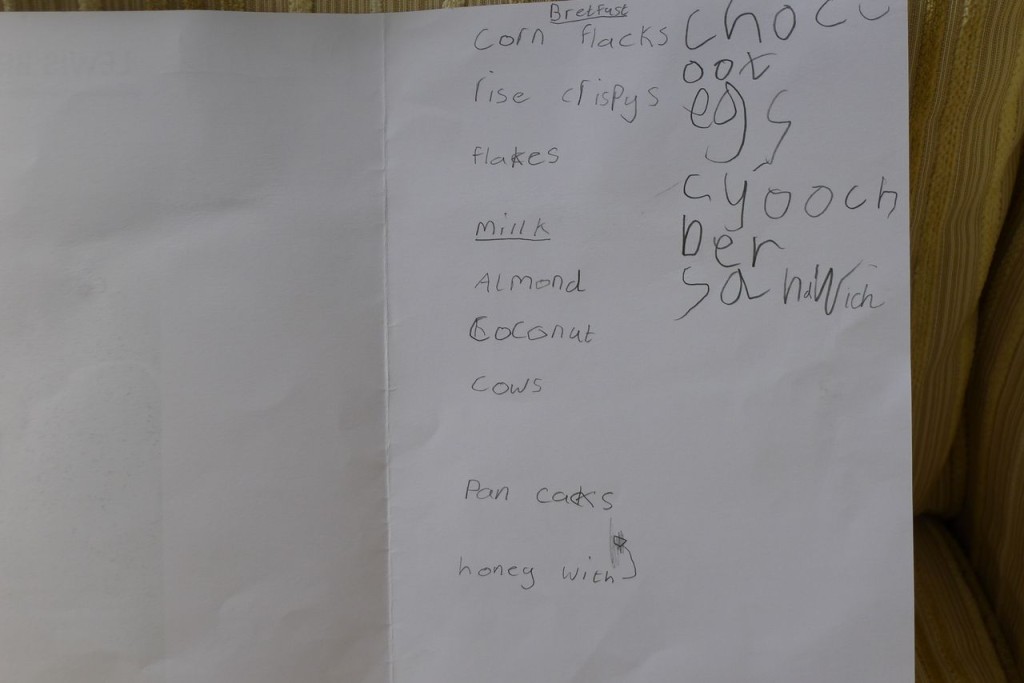 Rather than revert to my tried-and-tested-to-fail method of shouting I stopped and thought.
I then asked what was important about the menus' location to each child. Doing this meant that an understanding was raised within each child of what the other wanted. It also allowed me to understand how to deal with the situation.
One wanted the menu to be by the cafe door…'like they are in real cafe's.' The other wanted the menu to be on the table 'like they are in real cafe's.'
I explained that different cafe's did different things and that perhaps one menu could be outside and one could be on the table.
Smiles all around! The menu that had been ripped up was made again and breakfast (or bretfast as was written on the menu!) went ahead smoothly!
My main piece of advice for any parent is to be as positive as you can! I know that is easier said than done, but believe me…when you take the time to think outside the box and try out something new, things really do run so much more smoothly!
This weekend has been a real pleasure with a lot less arguments between kids and a lot more cooperation. It has just taken a re-examination of some basic NLP techniques to crack it!
If you want to find out more about NLP then take a look at this website or buy the brilliant book Happy Kids Happy You. I cannot recommend it enough, and no I haven't been paid to say that!! It is amazing!
Do you have any experiences of NLP or techniques that work to get your kids doing things that you want them to do without shouting? I'd love to hear about them…