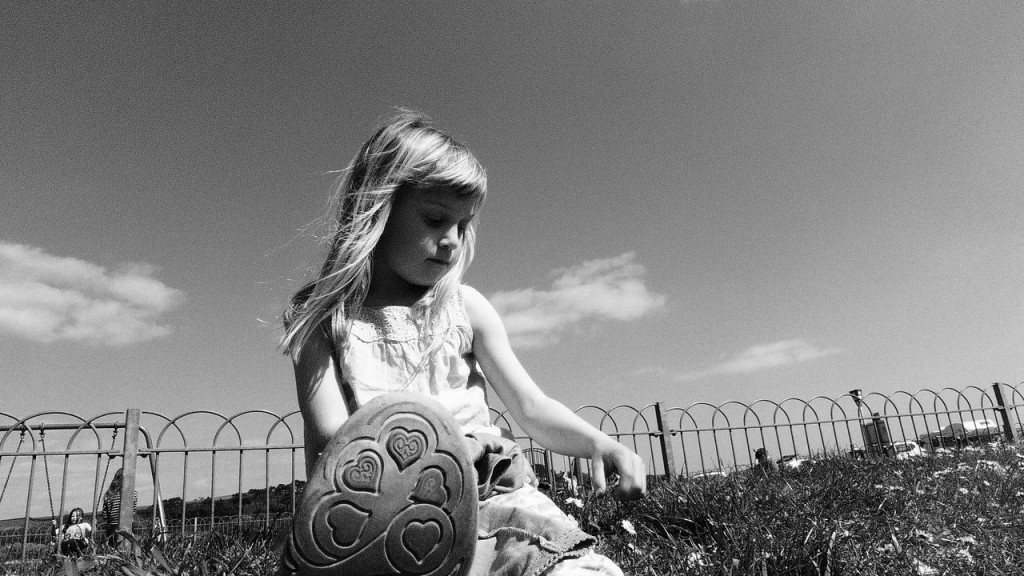 Recently we have been made very aware of the effects of gluten on our coeliac daughter.  I wrote about accidentally giving her a 'normal' cake in a post back in June.  The consequence of that was that she had terrible stomach cramps followed by sickness about 4 or 5 hours after eating it.
While we were camping this week, we visited Sainsbury's, a supermarket that we rarely visit at home.
We stocked up on some basics and at the same time bought a packet of what should have been innocent roasted, salted pistachio nuts.
We buy these all the time from Tesco and therefore didn't even think to check the label.
Before returning home we made a slight detour to visit Slapton Sands, a beach that we rarely go to because we are so close to many others in Devon.  We had a picnic and my daughter munched her way through a few handfuls of the nuts.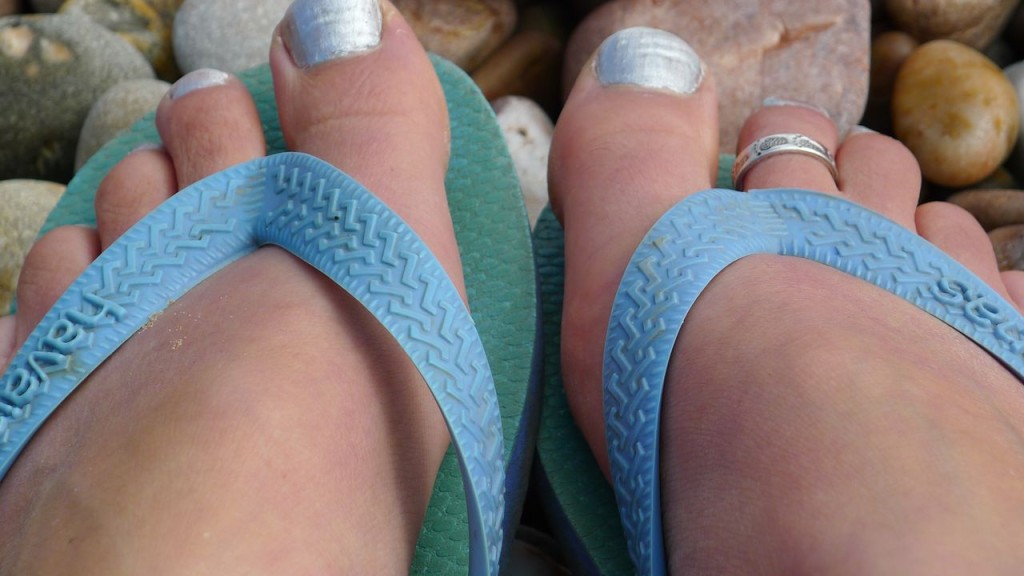 Since the weather was so glorious, rather than end our holiday we decided to drop off our camping gear and head to our local beach for a BBQ supper.  The sun shone, it was amazingly hot, the kids splashed and threw stones in the sea and everyone was happy.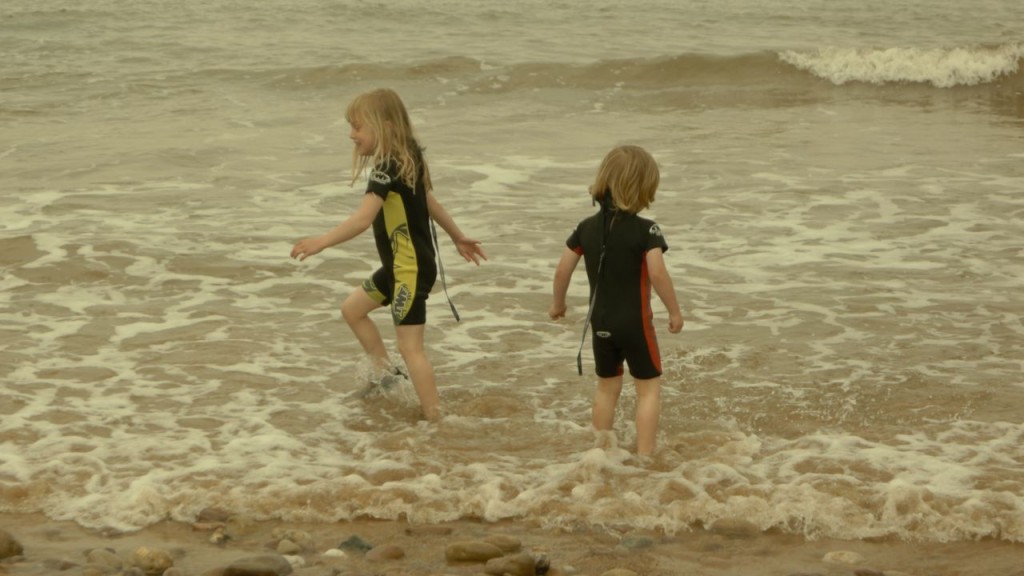 Dragging the kids away for a bath, we reluctantly returned home (secretly looking forward to a lovely comfortable bed to sleep in for the night!).
By the time the kids were ready for bed, we were too, so when my daughter started complaining of tummy ache I have to say I was less than sympathetic!
It was only when she started crying that I realised that something was really wrong (rather than just the usual delaying tactics!).
After discovering that she felt sick I started to think back to her last accidental glutening.  The symptoms were all too familiar but we couldn't believe that she had had any gluten since we had fed her everything and we hadn't eaten out.
After violently throwing up twice she went off to sleep and despite me having half an ear open all night, she wasn't sick again.
The following day my husband reached into the cupboard to grab a handful of nuts and noticed that on the back of the packet there was an allergy warning as follows…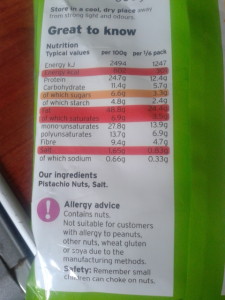 Although it is hard to believe that this could have caused her symptoms, it seems the only explanation.  Nobody else in the family was ill and she reacted in exactly the same way as when we know she had gluten.
It has led me to wonder whether being exposed to gluten after a long time of not having it, makes you even more sensitive.
Examining the rest of the family this certainly seems to be the case.
As you will know if you have visited my blog before, I suffered from IBS from my late teens until my pregnancies.  After many years of suffering I eventually pinpointed the culprit for me as being wheat.
Since having my children I no longer seem to react in my tummy, but tend to get bad eczema on my hands, suffer headaches and feel very tired.  Since I have started avoiding wheat almost all the time I have found that when I do have it my symptoms are much worse than they used to be.
The same goes for my husband, who recently gave up gluten after suffering from mouth ulcers, tiredness and eczema.  When he has no gluten these symptoms clear up and when he has a tiny bit they flare up immediately.  Considering he was someone who would have happily had 6 slices of bread a day a few months ago, it is interesting to see how he reacts now.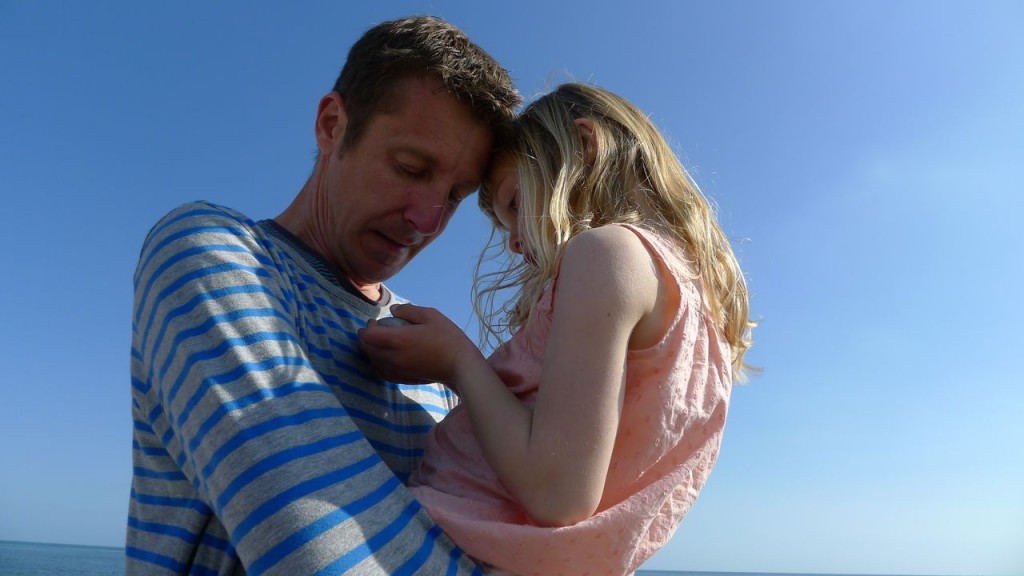 Our son appears to be the same.  We recently realised that his eczema also flared up with wheat (or gluten, we haven't pinpointed which yet).  If he has no gluten his skin clears up with no need for steroid creams that he has 'lived' on pretty much since birth.  As soon as he has gluten the skin on his legs becomes red and inflamed.  This lasts for weeks despite daily use of steroid creams and moisturisers.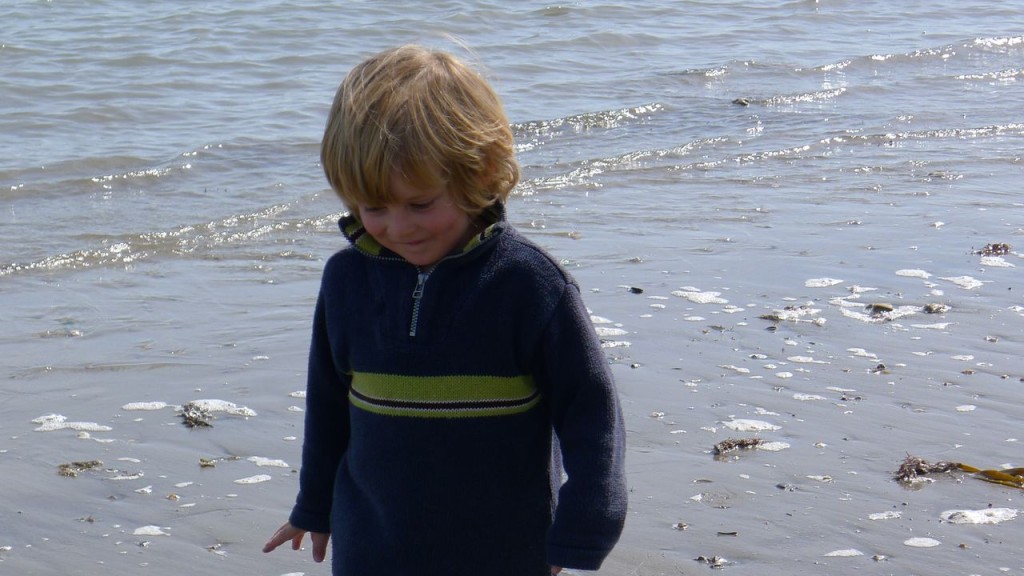 It is fascinating to observe the effect that food has on our bodies.  Having a child with coeliac disease really does present the 'worst case' of a body reacting to food.  But it makes you appreciate that many of our human 'ills' could well be to do with our diet.  A diet that has changed significantly since our beginnings and since the industrial revolution.
Once again I am reminded to check and double-check all labels (even those that really shouldn't have any gluten), and to never trust the Supermarkets to produce goods that are not contaminated.  I am also reminded that our bodies are amazing machines that need to be looked after and listened to.  When your health is not at its best consider your diet and whether it might be that which is making you not function as you should…
I would love to know if you find your sensitivity to foods increases if you don't eat them.  Leave me a comment to let me know.
I have shared this post with: