"Relaxing, inspiring and tranquil with fabulous food whatever your diet…" The Free From Fairy about Percy's Country Hotel in Devon.
Back in April my husband alerted me to the news that Percy's Country Hotel near Dartmoor in Devon had achieved Coeliac UK accreditation, the first independent hotel and restaurant in the South West to have done so.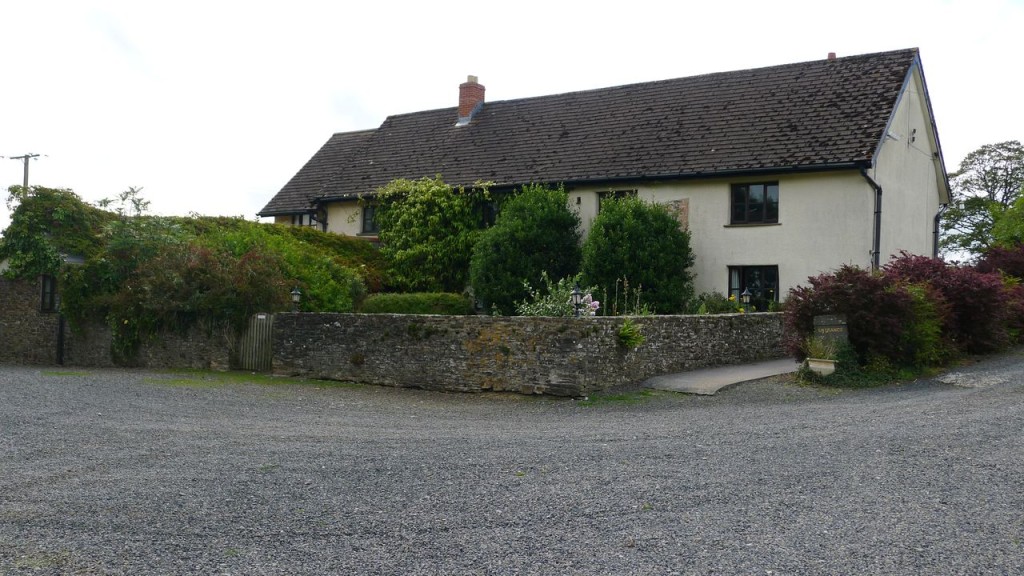 This was an exciting development for the part of the UK where I live.
The prospect of finding a place that could cater for all kinds of food restrictions, including coeliacs, whilst offering luxurious boutique accommodation in tranquil surroundings was amazing.
After contacting Tina Bricknell-Webb, chef and proprietor, I was invited to find out first hand just what they could offer for those on restricted diets.
Driving through the narrow lanes of Devon having left our cares and worries behind us (with the grandparents…namely the children!), we arrived at Percy's wooden electric gates.
Upon pressing the button, the gates parted giving us our first glimpse of 'home' for a night.
The welcome party of an old black labrador showed us down the short lane to the house where we were greeted by Tony, husband of Tina who told us all about the wonderful walks available on their land, with wildlife and livestock in abundance.
We were then shown to our room past the large organic vegetable patch and up some steps into a converted barn.
The room was huge with its own sofa, enormous bed and super-sized TV (that I can't ever see being needed in such fabulous surroundings).
Not only that but some wonderful fresh gluten-free and dairy-free ginger cake to enjoy with a cup of tea and fresh milk.
Once that was consumed I took a trip to the kitchens to meet Tina, an incredibly talented chef who clearly knows her stuff when it comes to catering for those with special diets.
Not only has she trained young chefs in catering for coeliacs, but she has been catering for them for over 20 years, understanding fully the importance of preventing cross-contamination during food preparation.
Whilst chatting to me she was whipping up some gluten-free banana bread!
After a walk around their peaceful estate and a long soak in the large spa bath, we wandered over to the main house to experience the delights of dinner a la Percy's.
Each day Tina compiles a set menu based on ingredients from the local area and on the food preferences of the guests that evening.
Following a gin and tonic, we were recommended a wine to go with the meal and sat down in beautiful surroundings to gluten-free home-made bread (not for me as I am avoiding yeast at the moment).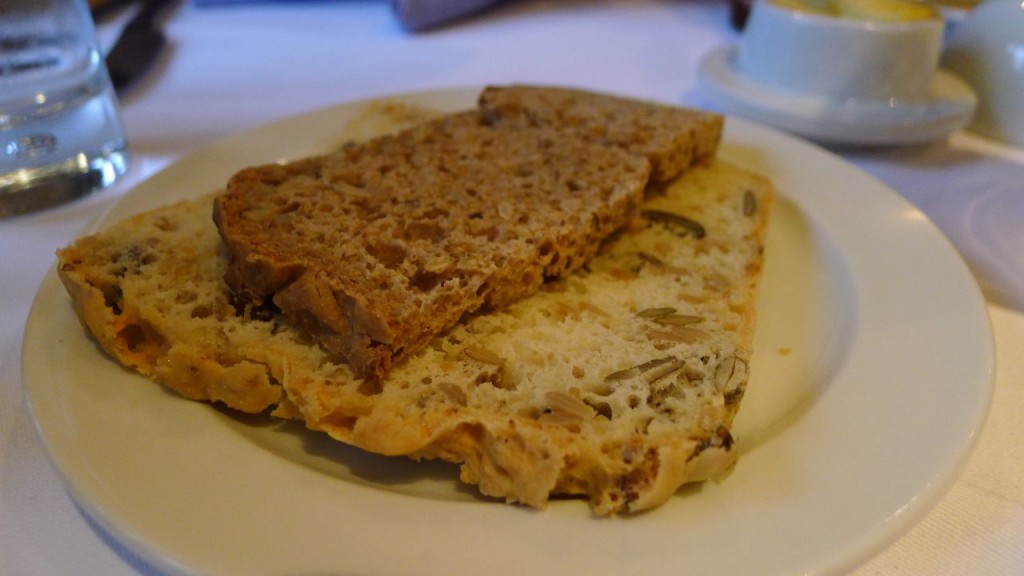 What followed was the most tongue tingling, sensational meal I have experienced for a long time.
The meal started with an amuse bouche…a free single bite sized hors d'oeuvre, of steamed romanesco cauliflower with a thyme and blue cheese mayonnaise.
The slightly tart and delicately cheese flavoured mayonnaise was incredible with the romansesco.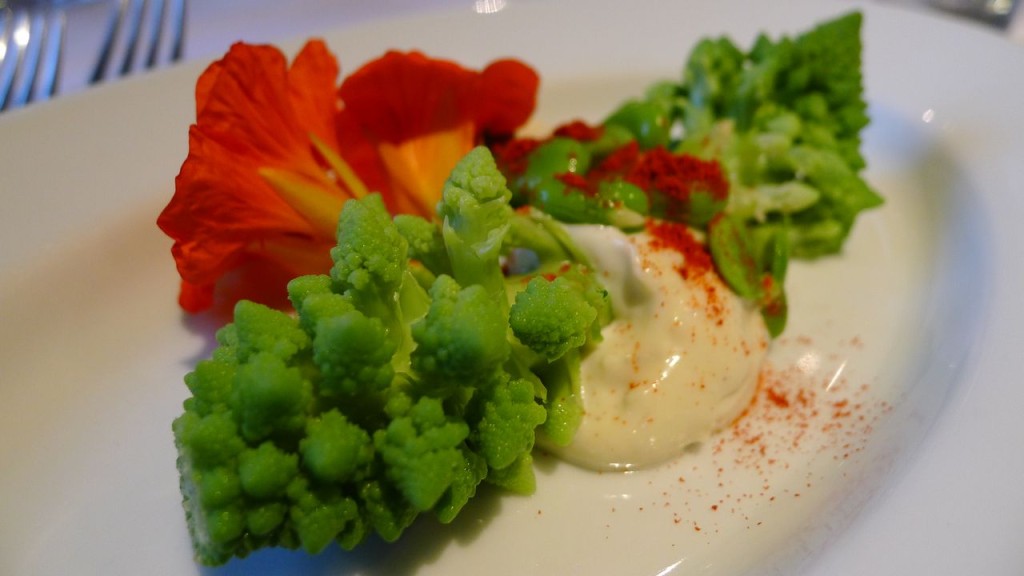 Seared Cornish scallops and smoked bacon followed on a bed of leaves with a tarragon, mustard and honey dressing.
I have never really been a fan of scallops, always finding them rather rubbery or tasteless, even in the most up market restaurants.
Not so at Percy's!
They melted in the mouth and ensured that my views of scallops have been changed forever.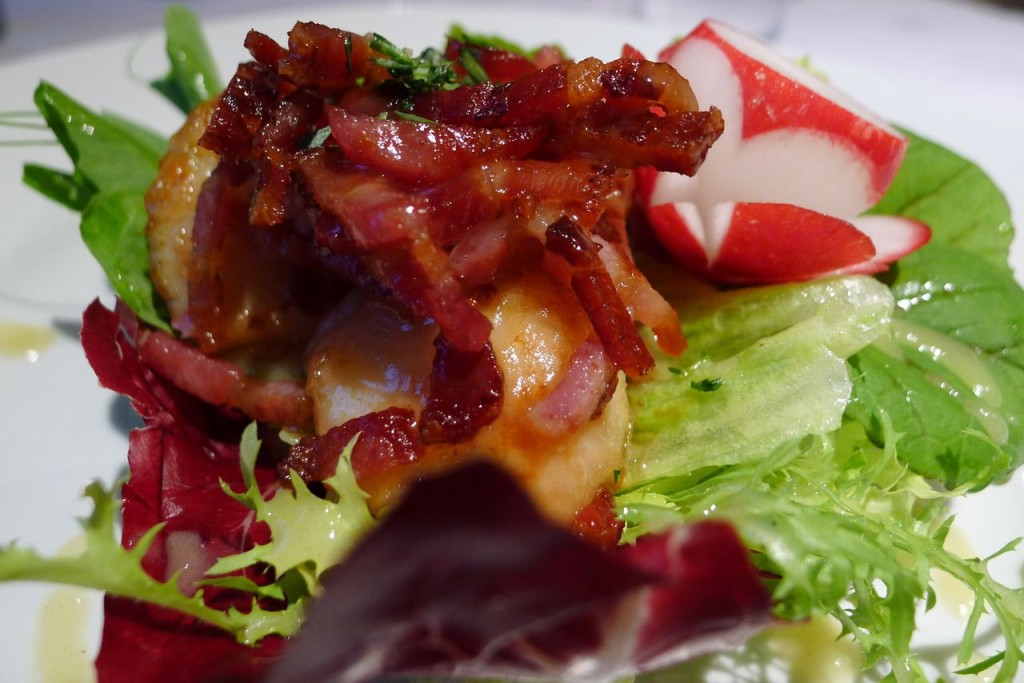 The main course was pan-fried Cornish plaice with béarnaise sauce, some incredible Thai-flavoured greens and the most amazing potato that I am guessing had been poached in stock or something similar.
The resulting dish was a flavour bomb, each mouthful a joy to savour.
The only thing I would have changed would have been the fish, that came on the bone rather than filleted.
I always prefer a fillet of fish so that I can truly enjoy it rather than worry about spitting out bones every 5 seconds!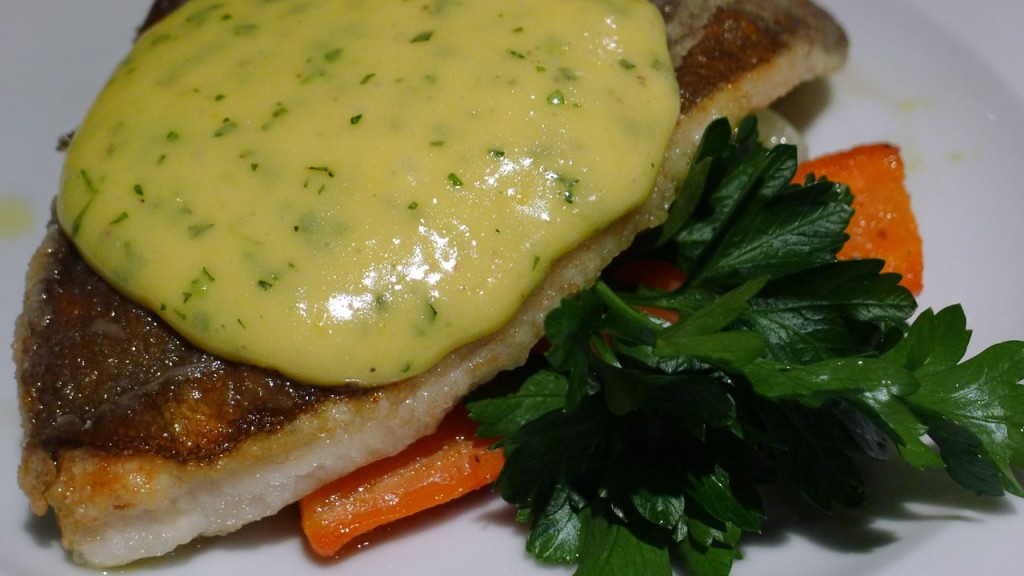 By the time it got to dessert I was feeling rather full, but when the gluten-free lemon tart with lavender ice cream was set down in front of me I magically managed to find some space for it.
The tart was the most lemony lemon tart I have ever eaten.
It was tangy and punchy, not too sweet with beautiful short pasty that melted in the mouth.
It slightly over-powered the lavender ice cream which was delicious in its own right, but very delicate to be served with such a powerfully flavoured tart.
However, I would happily have eaten another slice.
After a wonderful evening in a beautifully relaxed setting we retired to bed happy and full, only to sleep solidly for 8 hours…something that rarely if ever happens.
Tina had very kindly offered to cook us breakfast at 9.30 giving us plenty of time to wake up slowly (yes, slowly! That certainly never happens at home when we get jumped on at 7 o'clock…the minute their bunny clock and sun clock allow them!).
Yet again we were treated to an incredible meal that set us up for the entire day.
I had the organic yogurt with prunes followed by a mushroom and cheese omelette (using mushrooms found on the estate).
My husband had the full english breakfast, including some lambs kidney (not compulsory!).
Everything was either home-made or locally sourced and consequently tasted fabulous.
After a visit to the horses we reluctantly dragged ourselves away to relieve the grandparents of noisy children.
Returning home after such a relaxing 24 hours was certainly a challenge but one that was entirely worth it.
I cannot recommend Percy's enough for a unique and relaxing holiday or night off.
The care and attention to providing for your dietary needs is unbelievable and I don't believe could be matched anywhere else.
When Tina found out that I was avoiding yeast she promptly created some flat breads for me to go with my breakfast.
Being an 'allergic' kind of person and knowing that many of my readers are too there is one thing that I should warn you about before you visit Percy's.
Along with dogs that live outside, they do have cats that come into the living areas of the main house, along with the dining room.
They did make me sneeze rather a lot, but nothing that was too bad.
The second thing to warn you about if you are staying is the feather bedding…although I am sure if you asked they would make the bed with synthetic bedding instead.
Just make sure you pack your anti-histamines.
If you cannot stay or eat at Percy's you could treat yourself to some of their gluten, wheat and dairy free ready meals or organic meat. Visit Percy's Organic Meat for more information.
You will be in for a treat.
For the purposes of this review we were provided with complementary meals and accommodation.