This recipe for gluten free shortcrust pastry is one of the most popular on my blog. Once you make it you'll wonder why you were ever scared of making pastry and I guarantee you'll never buy it again.
This post contains Affiliate links. As an Amazon Associate I earn from qualifying purchases.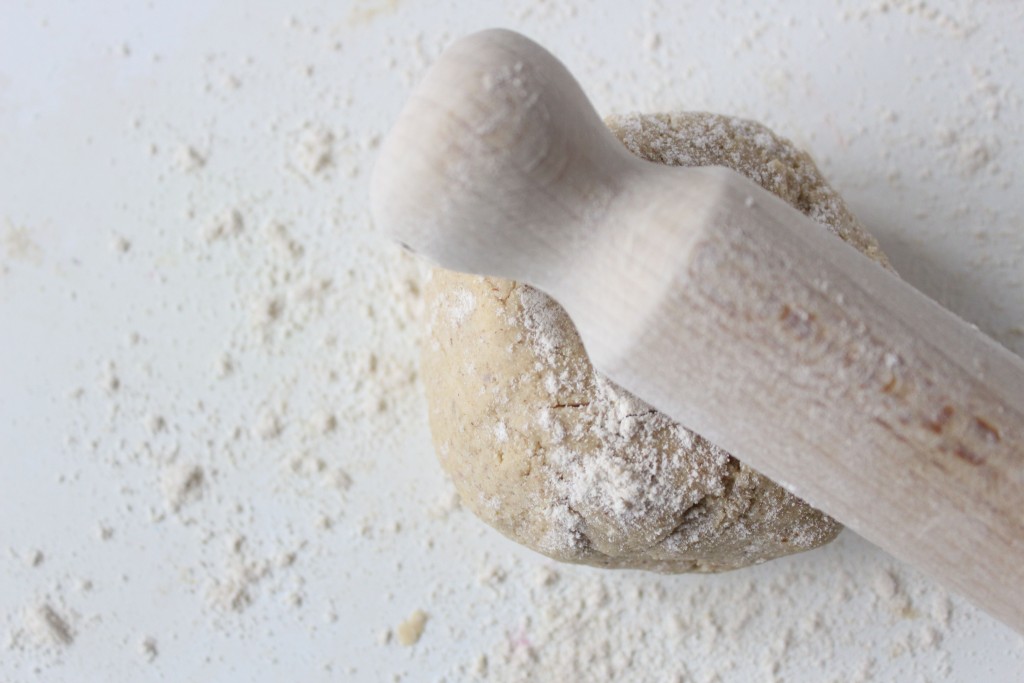 How do you make perfect gluten free shortcrust pastry?
My answer here is that it is much easier than you might imagine.
If you've tried to make gluten free pastry and found it dry and crumbly then keep reading. I have the secret to perfect gluten free pastry right here.
And it's…
Egg.
Rather than using water to bind the ingredients together as in traditional shortcrust pastry you need an egg for gluten free pastry.
Once you've combined the ingredients you may need to add a little flour or water (depending upon the flour blend you use and fat) to get a firm dough.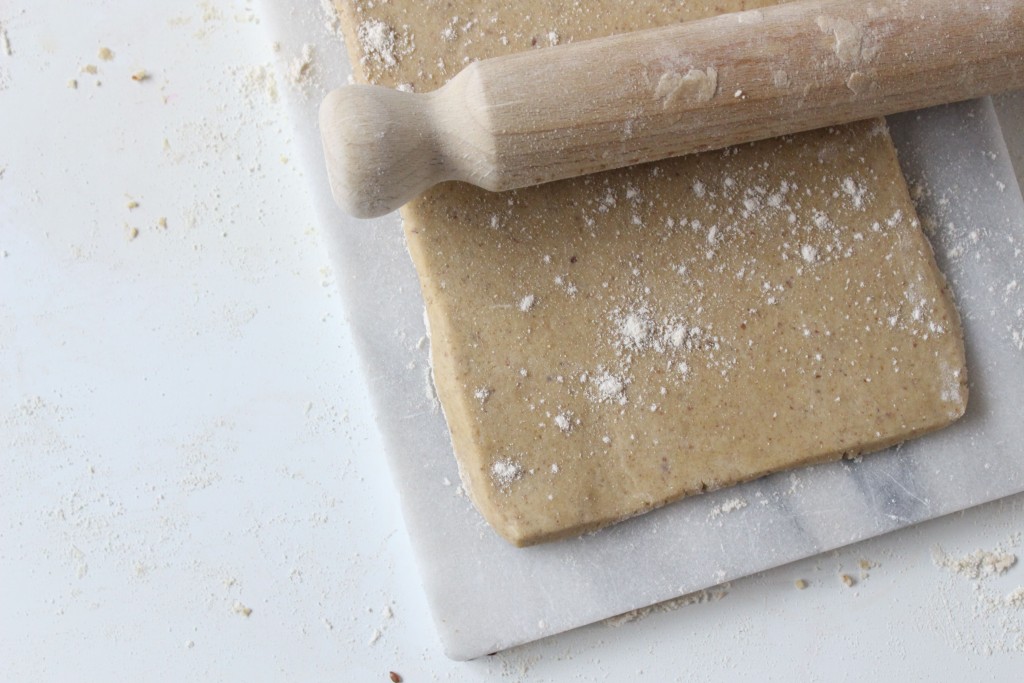 You can make this pastry using Doves Farm plain flour. However, I highly recommend using my wholegrain, rice free, gluten free flour blend instead.
That's because rather than being a white, refined flour blend it is a blend of 70% wholegrain flours.
The flours I chose have nutritional benefits and are a source of protein and fibre thereby helping to keep you full for longer.
In fact many of the flours that I chose to include in my flour blend are a source of resistant starch. If you're not sure why that's a good thing for your general health, check out this article.
And taking a step back, if you've no idea what a gluten free flour blend is and why they're important for successful baking then read 'What On Earth Is a Gluten Free Flour Blend'. It will help you never have a gluten free baking disaster again.
In my video below I show you just how easy it is to make.
I created the video years ago, well before I'd developed my own flour blend so don't laugh. It at least shows you how easy it is.
Can you make this gluten free pastry vegan?
The simple answer here is yes!
Instead of using an egg to bind the ingredients together use a flax egg.
A flax egg is made by combining 1 tbsp ground flax seeds (or linseeds) with 3 tbsp water. After the ingredients have been mixed together well they need to be left for around 5 minutes to thicken.
You then have a flax egg that you can use in this recipe to replace the egg, making it suitable for vegans.
If you do use a flax egg rather than a 'real' egg then the pastry will be more tricky to work with. I suggest pressing the dough into the dish you want to use rather than rolling out and trying to move it.
What can you make with this pastry?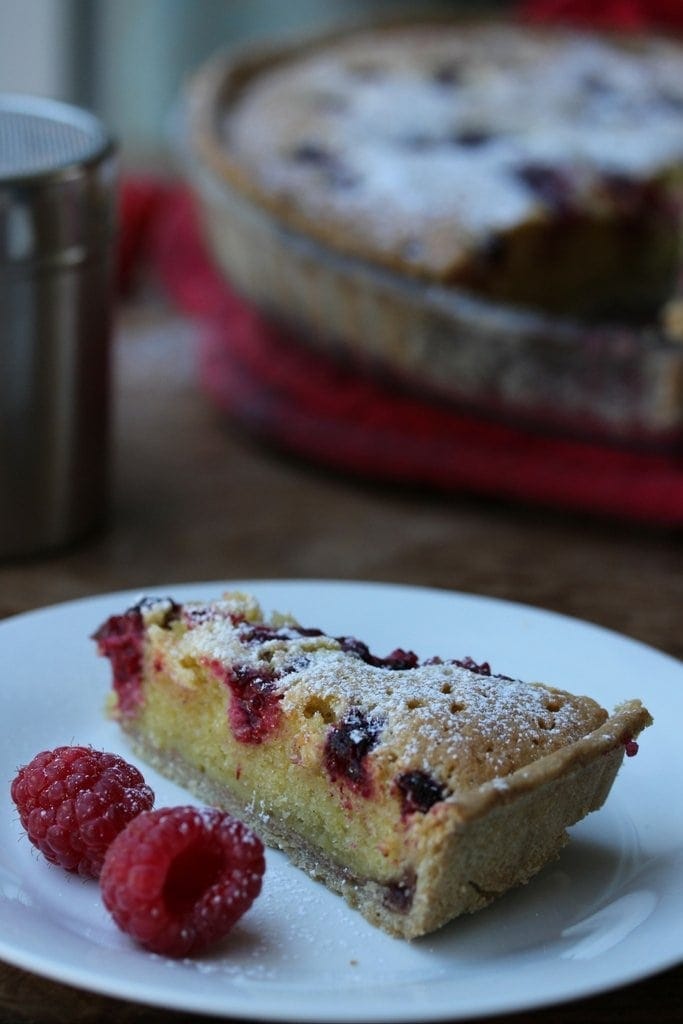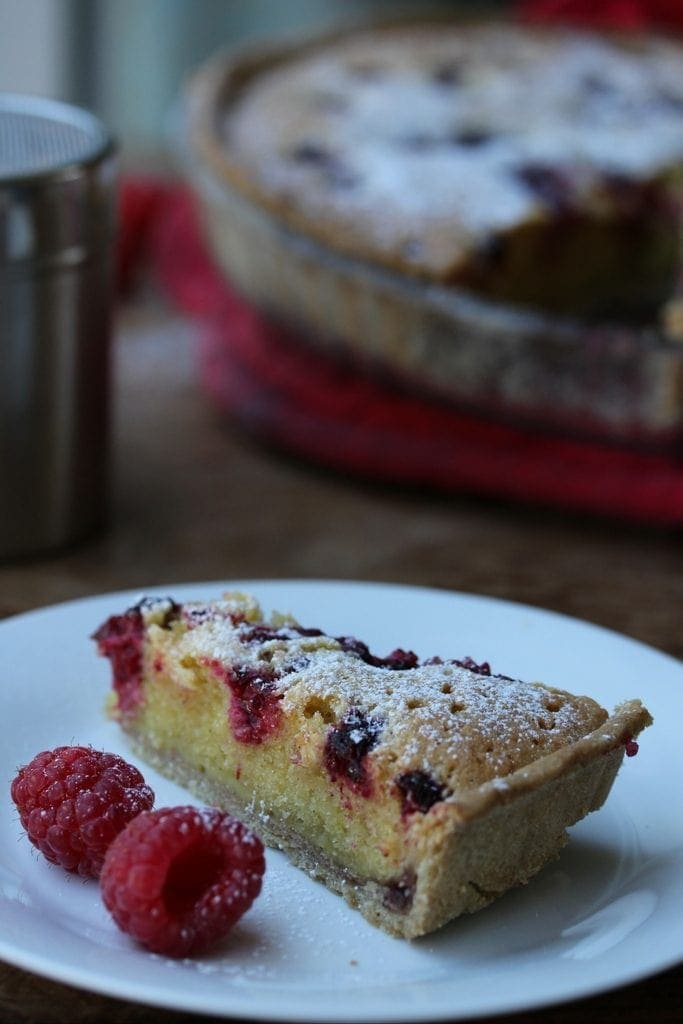 Like any shortcrust pastry, you can use this gluten free version in any recipe calling for shortcrust pastry.
If you'd like inspiration then how about using it for my bakewell tart or chocolate tart?
Or how about trying a recipe from fellow blogger Rebecca, over at Glutarama. She used my flour to make a delicious looking gluten free and dairy free apple pie.
Alternatively, leave out the sugar and use it for any savoury recipe.
Makes enough for 1 big tart plus 12 small tarts if rolled thinly.
Make sure you flour your work surface well before rolling the dough out.
If you're making a large tart, line the tin with the pastry, then chill again in the fridge for 20 minutes before baking blind for approx. 10 – 15 minutes at 180 degrees or 160 degree fan.
If you like this recipe and you'd like a free recipe booklet along with my weekly newsletter of recipe inspiration enter your details in the box below.
Now pin the recipe to a Pinterest board so you don't lose it: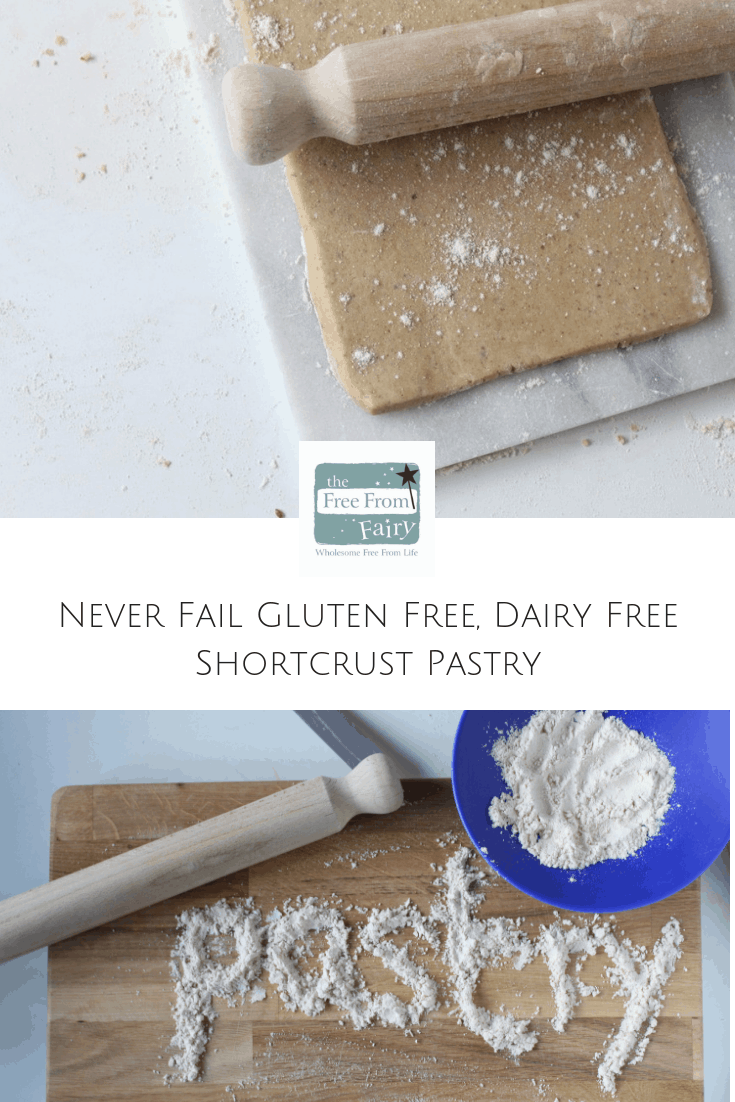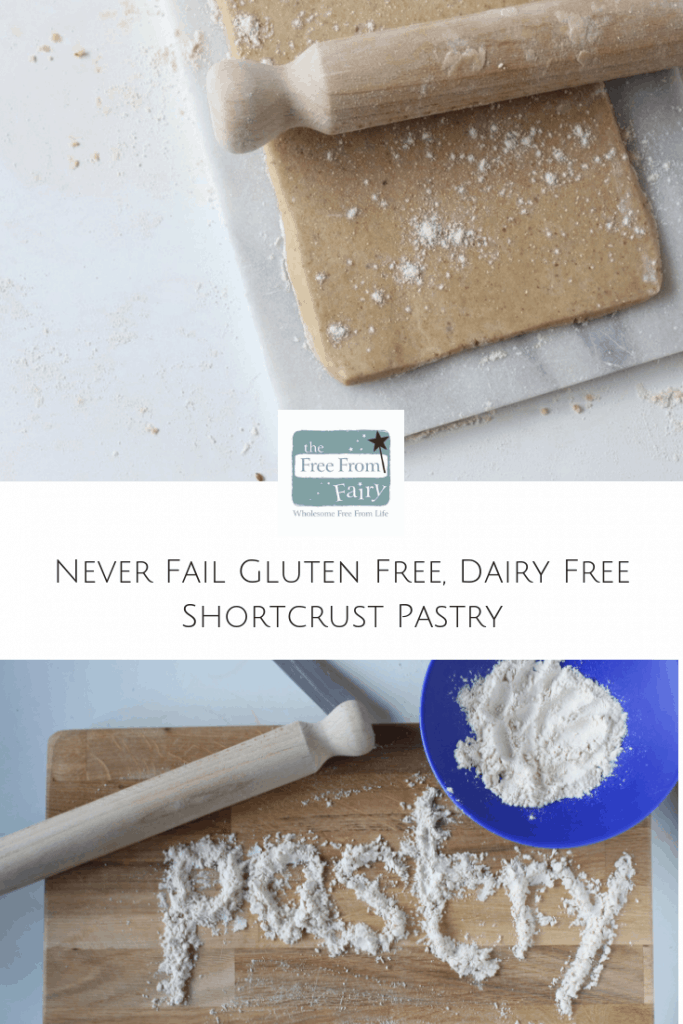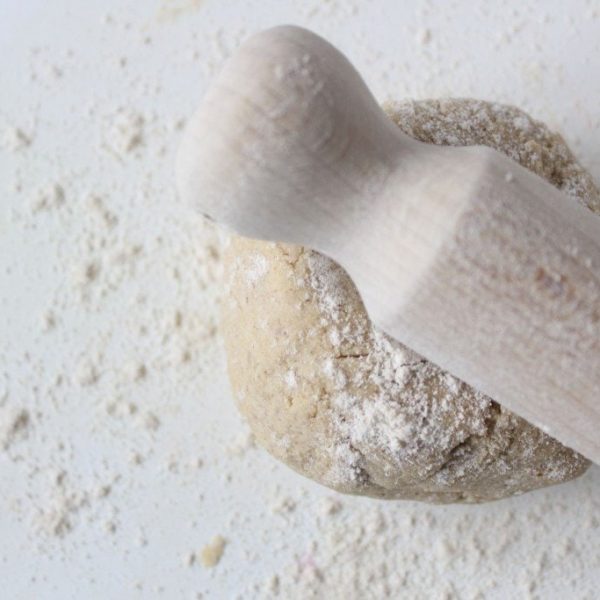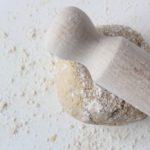 Gluten-free and dairy-free shortcrust pastry
Gluten-free, Dairy-free, Nut-free, soya-free (check margarine)
Ingredients
200

g

plain gluten-free flour

I use my free from fairy blend

50

g

Trex

solid margarine

50

g

dairy-free margarine

I use Tesco or Sainsburys own soft spread but it does say may contain traces of milk...

OR 100g butter

not dairy-free

50

g

white sugar

optional if you want sweet pastry

1

egg

or 1 flax egg (see above)
Method
Place the flour and margarines into a large bowl and, using a knife or fork, mash the fats into the flour until you have fine breadcrumbs

Add the sugar and mix through if using

Add the egg to the mix and bring together to form a dough. If you need to, add a tiny bit of cold water or additional flour to bring it together into a dough. The flour blend you use along with the fat you use will affect this.

Wrap in cling film and chill for 20 minutes before using
Recipe Notes
Nutrition facts are for guidance only.
Nutrition Facts
Gluten-free and dairy-free shortcrust pastry
Amount Per Serving
Calories 198
Calories from Fat 81
% Daily Value*
Fat 9g14%
Cholesterol 20mg7%
Sodium 89mg4%
Potassium 39mg1%
Carbohydrates 25g8%
Protein 3g6%
Vitamin A 505IU10%
Calcium 6mg1%
Iron 0.6mg3%
* Percent Daily Values are based on a 2000 calorie diet.