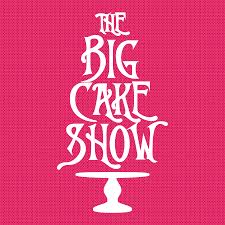 Queues, crowds, cakes and cooks…I can only describing the Big Cake Show at Westpoint in Exeter.
As a treat to myself and a Christmas present for my mum, we visited the show on Friday with the aim of seeing both Phil Vickery and Mary Berry doing cookery demonstrations.
Arriving well before Phil was due on stage we were disappointed to find no seats left and a scrum to get anywhere near the exhibitors stands.
When Phil came on stage there was further disappointment when, along with baking some gluten-free whoopie pies, he went on to bake some gluten-free cupcakes using one of his packet mixes! For a chef who had a Michelin star for 4 years in a row, I found this rather a cop-out. Along with that he talked in-depth about how tricky gluten-free cookery was (for those of you who have tried my recipes you will know this isn't the case), further promoting his packet mixes as a way around this.
As the Coeliac UK Ambassador I felt that he could have taken the opportunity of a captive audience waiting for Mary Berry, to explain what coeliac disease was. He didn't. He just talked about how he had become involved in gluten-free cookery, mentioning coeliacs but not explaining what coeliac disease was.
Having contacted Phil earlier in the week to ask for an interview (to which he said "sure" but then didn't give me any indication of how to catch him!), I had done a fair amount of research into him and had read about his involvement in gluten-free cooking.
He expanded on this on stage saying that being unable to make a decent profit on his Christmas pudding company, he had looked into using rice flour. He found this was cheaper at the time and then discovered that people were buying the puddings in bulk because they were gluten-free. It was at that point that he recognised the business sense in gluten-free and then went on to publish 3 gluten-free cookery books and an iPhone app.
I was a little saddened to hear that his involvement in gluten-free was purely down to profits. Of course I should have known that, given he is not a coeliac nor gluten intolerant, but my little bubble had been burst. Of course he doesn't get paid to be the Coeliac UK Ambassador but it can't do his business any harm being a great channel to sell his products (oh the cynic in me)!
Having said all that, when I did actually meet him by the stand selling his mixes (for a lot of money), he was very charming. He happily posed with me for a photo (dodgily taken by mum!!) and was happy to answer my question about why his mixes were not in the supermarkets. His response was "I hate supermarkets…except Aldi. They take a huge cut of your profits." He added that his mixes were "too niche for Aldi." He did, however, allude to them going into Waitrose soon.
In addition he agreed to take my card and look at my website. Of course he won't…so he will never know what I have written about him!
My final question to him was whether he would consider doing a free from cookery programme. He disappointingly said that he had approached ITV but had been told it was too "niche"(again). More fool ITV, they clearly don't know the size of the market!
The rest of the day was spent eating lots of cake, watching various chefs cooking up delicious treats, catching up with a couple of wonderful local gluten-free producers (Kays Cakes and Maison Cheri) and catching the wonderfully inspiring Mary Berry.
She was fabulous. Calm, unphased and professional…sharing some wonderful personal stories as well as updating the hoards on the Great British Bake Off and the antics of Mel and Sue.
We both went home, satisfactorily full of cake, with a warm glow inside captured from the beautiful Mary!