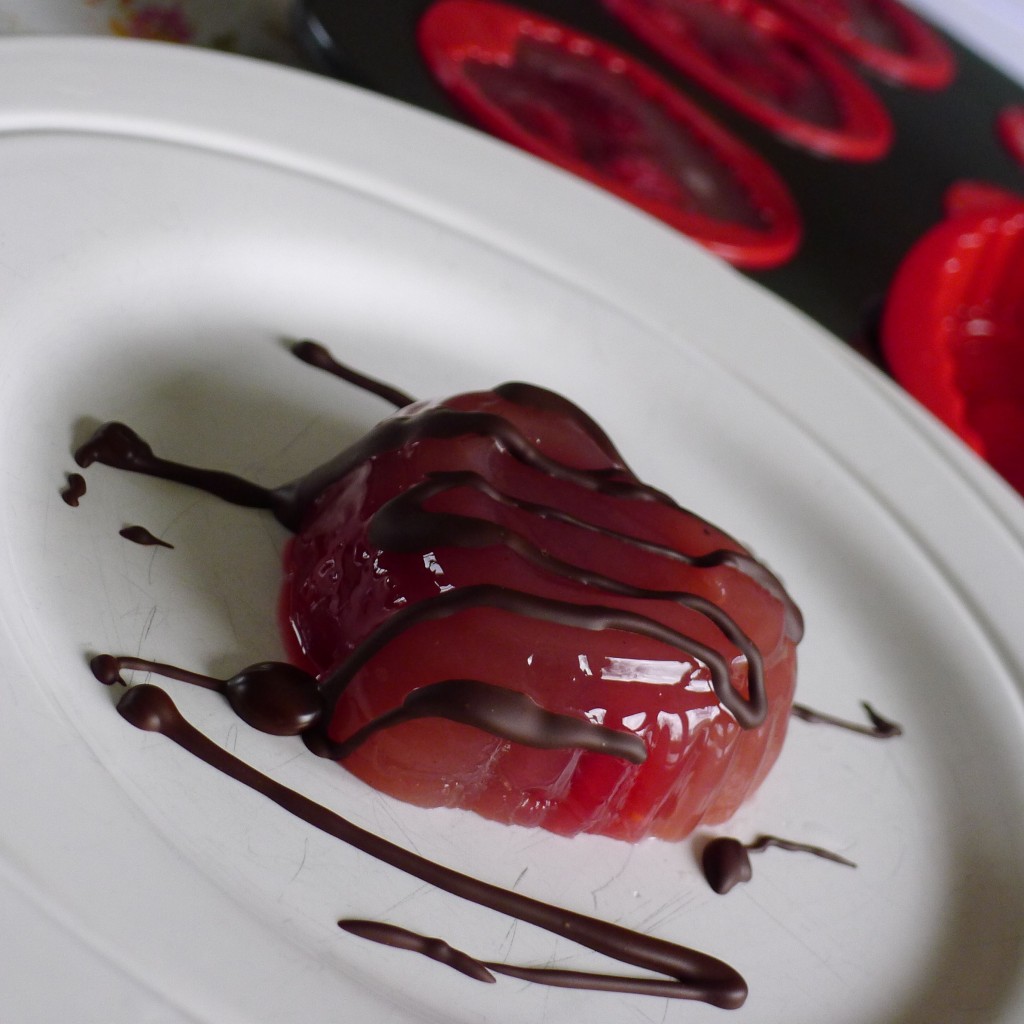 OK, so how many of you out there celebrates Valentines Day in some way?
I kind of sit on the fence a bit. On one hand I expect a dozen red roses and a huge box of chocolates (*clears throat*), yet on the other hand I think it is commercial trash. Do we really need one day of the year to show our love to our loved ones?
Since I rarely get a dozen red roses and a huge box of chocolates (have I ever?!) I prefer to think that Valentines Day is rather pointless. I am lucky enough to have been in a wonderful relationship for 21 years, in which we tell each other we love each half a dozen times a day!
However, I can't just let Valentines Day pass unnoticed and since I love food so much, it generally gets celebrated through some kind of bake! Last year it was this one. But the heart-shaped cake that I made Mr M for our anniversary would be a good one too!
When I was approached, therefore, by the Home department of House of Fraser to review their Masterclass Smart Silicone Heart Shaped Baking Pan what was I supposed to do?!
Of course I jumped at the chance, and I decided to use it to make jellies in.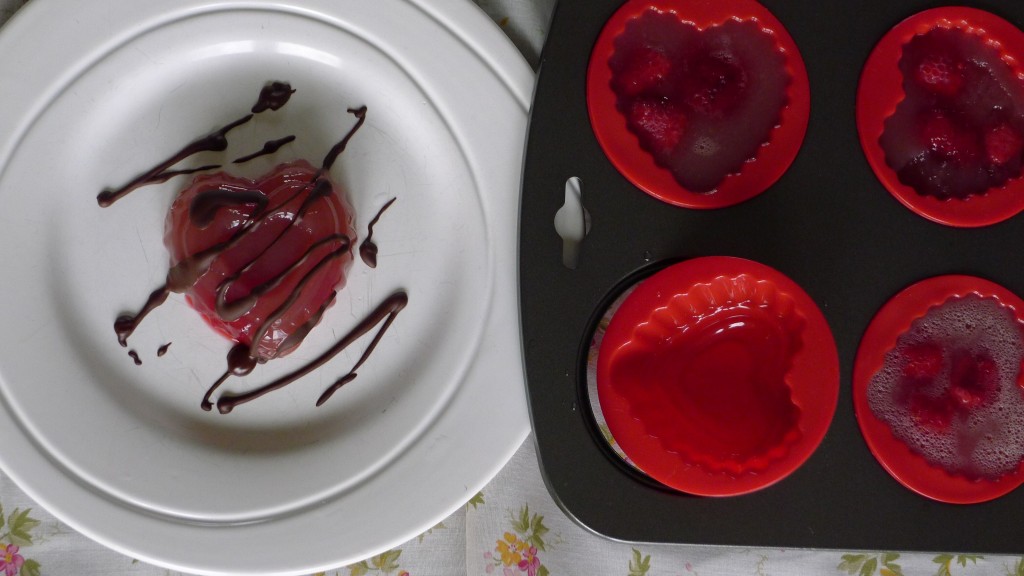 Now, I am not a fan of jelly. It wobbles and is slippery and it kind of freaks me out. It is also generally filled with all kinds of nasties and really doesn't appeal.
Anyway, having decided that this baking pan was perfect for jellies since each heart shape is moulded from silicon, sitting in a lovely firm non-stick tray, I had to go with the idea!
The kids are going to love these when they get home. As far as they are concerned jelly rocks…and actually, having eaten a sneaky one post-run this morning, even I have to admit that these are really rather yummy!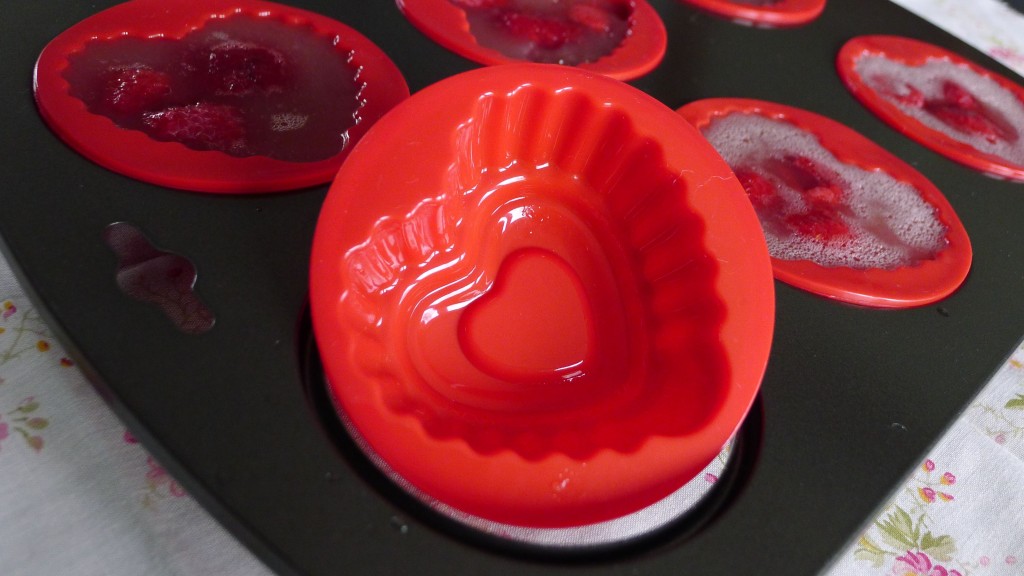 Best of all, they are quick and easy to make and will satisfy that need for a sweet fix after dinner. And, being made from fresh apple and raspberry juice and gelatine, there is nothing really to object to!
Although I am rather squeamish about gelatine, having been a vegetarian for a long time, it does actually have a role in improving digestive, skin and mental health!
If you were making jellies for your loved one you could always sneak in some prosecco…half apple and raspberry juice and half prosecco would be rather delicious!
Anyway, if you fancy getting your hands on one of these lovely trays in time for your Valentine bake, then enter my simple competition below. All you need to do is log in with your Facebook account or an email address and follow the instructions!
You must be over 18 to enter, be a human being and live in the UK. The winner will be informed by email and must provide their postal address within 2 working days in order to receive the prize. Good luck!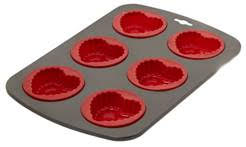 And here is the 'recipe' should you wish to make my lovely jellies. This makes enough to fill all six of these moulds plus a couple of ramekins.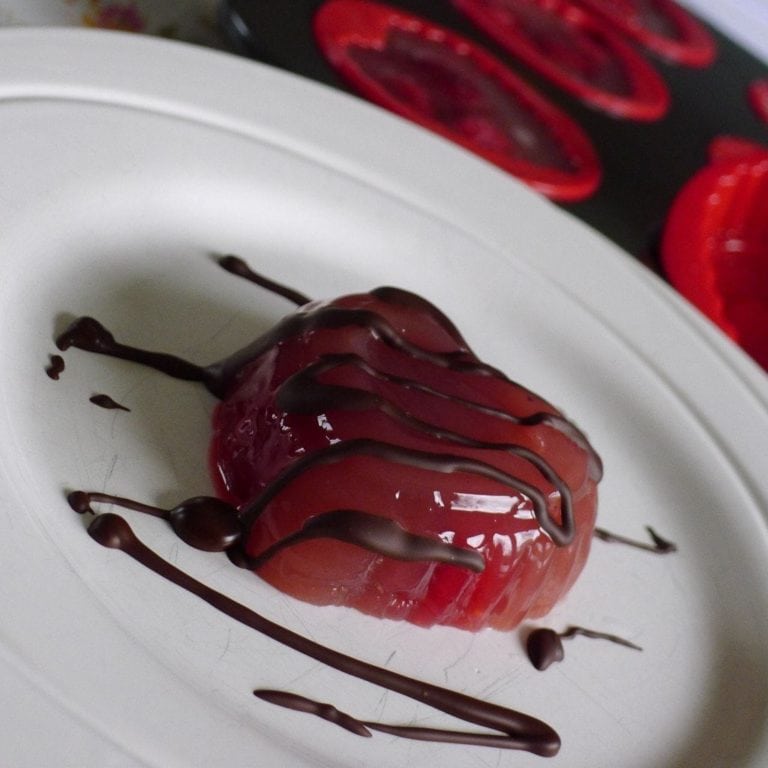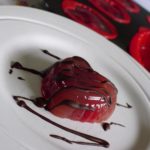 Raspberry Jelly
Gluten-free, Dairy-free, Egg-free, Nut-free, Soya-free, Refined Sugar-free
Ingredients
1

pint

fresh apple and raspberry juice

not from concentrate

1

sachet Dr Oetker Gelatine powder

you could use leaf too - just follow the instructions for how much liquid to use

Approx. 24 fresh or frozen raspberries
Method
Place 115ml juice in a microwaveable jug and heat for 1 minute.

Sprinkle the gelatine sachet over the top and stir vigorously until it has all dissolved.

Fill the jug up to the pint mark with more juice and stir.

Poor your liquid into your mould (s) and add 3 raspberries to each.

Place in the fridge to set for a couple of hours before turning out.

To help the turning out process, place the mould in a bowl of warm water for approx. 1 minute and then turn onto your serving dish.
I shared this with: