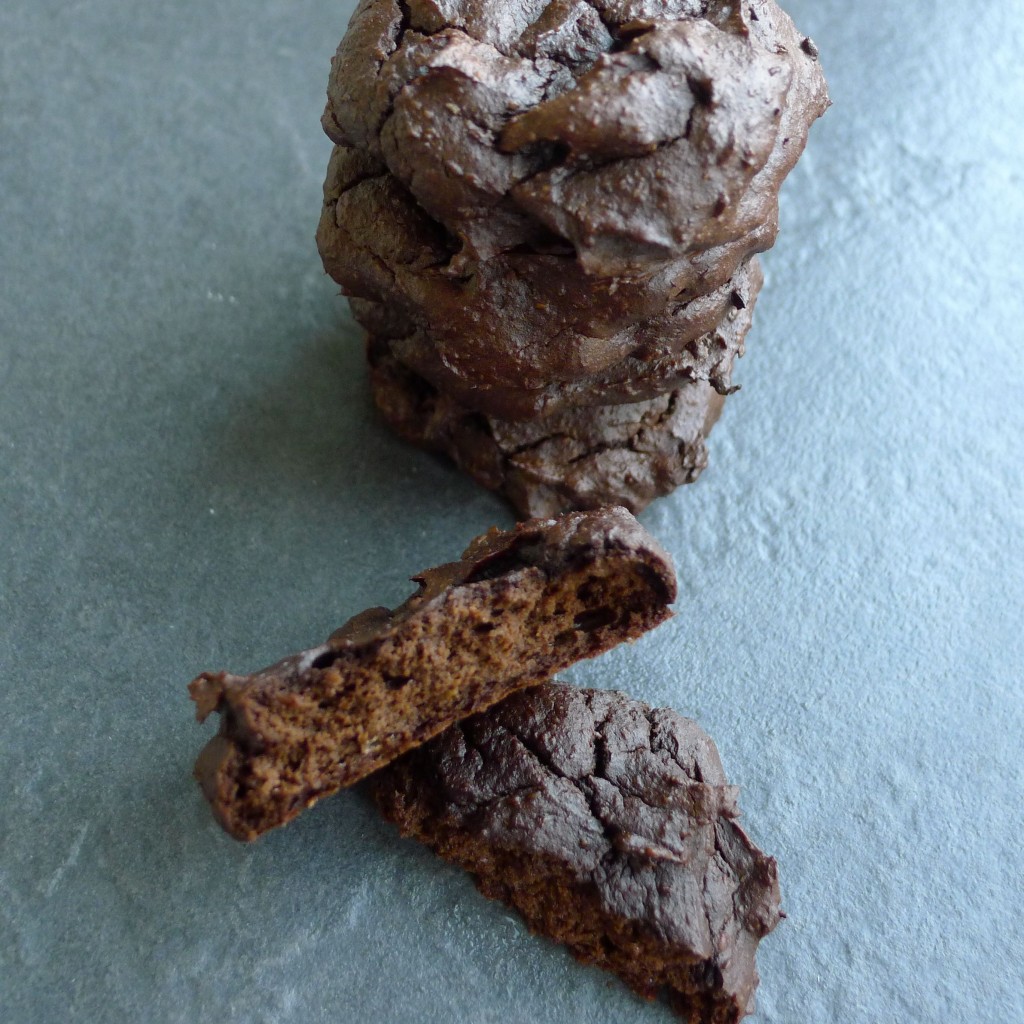 Those of you that have read my blog this week will know that I am struggling with my new carb, grain and sugar free diet.  I thought I was pretty strong and could cope with most things but this has been really taxing me.
It is not so much the diet that is taxing (although it is!), but rather the mental effort I have been expending on deciding what to do to finally sort out my tummy problems, which I have been ignoring for far too long.
I have been doing a lot of research about how to heal a damaged gut (I believe that mine became compromised throughout lots of foreign travel) and concluded that I either start the GAPS diet or the SCD diet.  Both are extreme.  And I am not a 'dieter'.  I have never followed a 'diet' in the loosing weigh sense…ever.  And I am really not sure that I want to.  Except that I also don't want to suffer with niggling health problems for the rest of my life.
The main problem for me is that food is my business!  Radically changing my diet to one that avoids all grains, carbs and sugar has an impact on the recipes that I develop…and you might not want to follow me any more!
Developing recipes that I cannot try out will be tough.  Not impossible, after all I have an army of 'volunteer' tasters!  But it means a change to the way I think…allowing people to try food that hasn't first passed my taste test leaves me feeling vulnerable.
But it isn't impossible.  I just need to get to grips with that!
Sorry for rambling on!  All you care about is what I have been creating for the book I am sure!
So, here you go…
Some super healthy chocolate-brownie cookies.  The kids even liked them…and I was pushing the 'boundaries' of acceptability by including avocado and only a minimal amount of sweetner. In fact, since I was sent some Coconut Merchant coconut sugar and Natvia sugar (a natural sugar alternative made from stevia and erythritol), I added these in minimal quantities and they went down a treat!  They might make the book…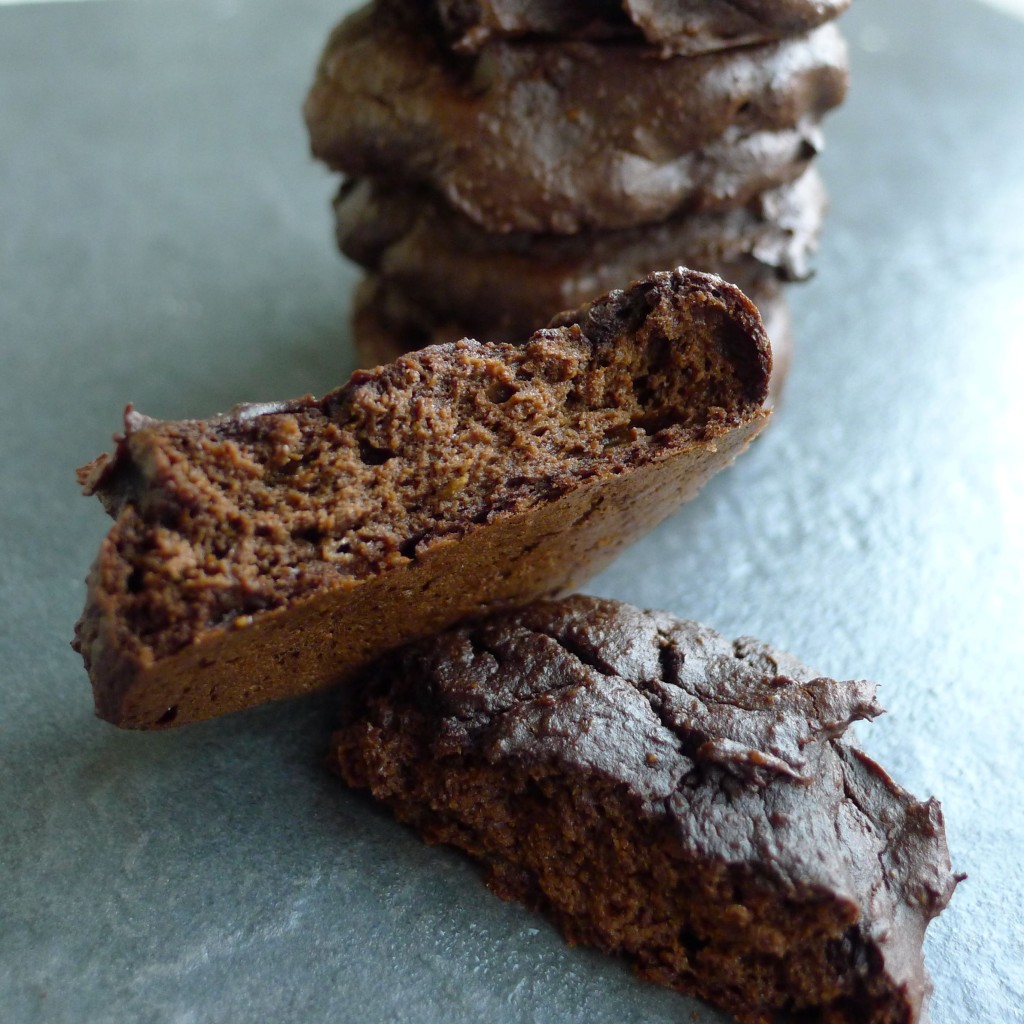 I also created a delicious breakfast 'cereal' that I can eat at the moment.  I called it 'nutty granola' and the kids have loved it too!  As you can tell from the name it is a nut and seed granola with coconut oil, cinnamon and ginger baked in the oven until golden…not a trace of sugar anywhere!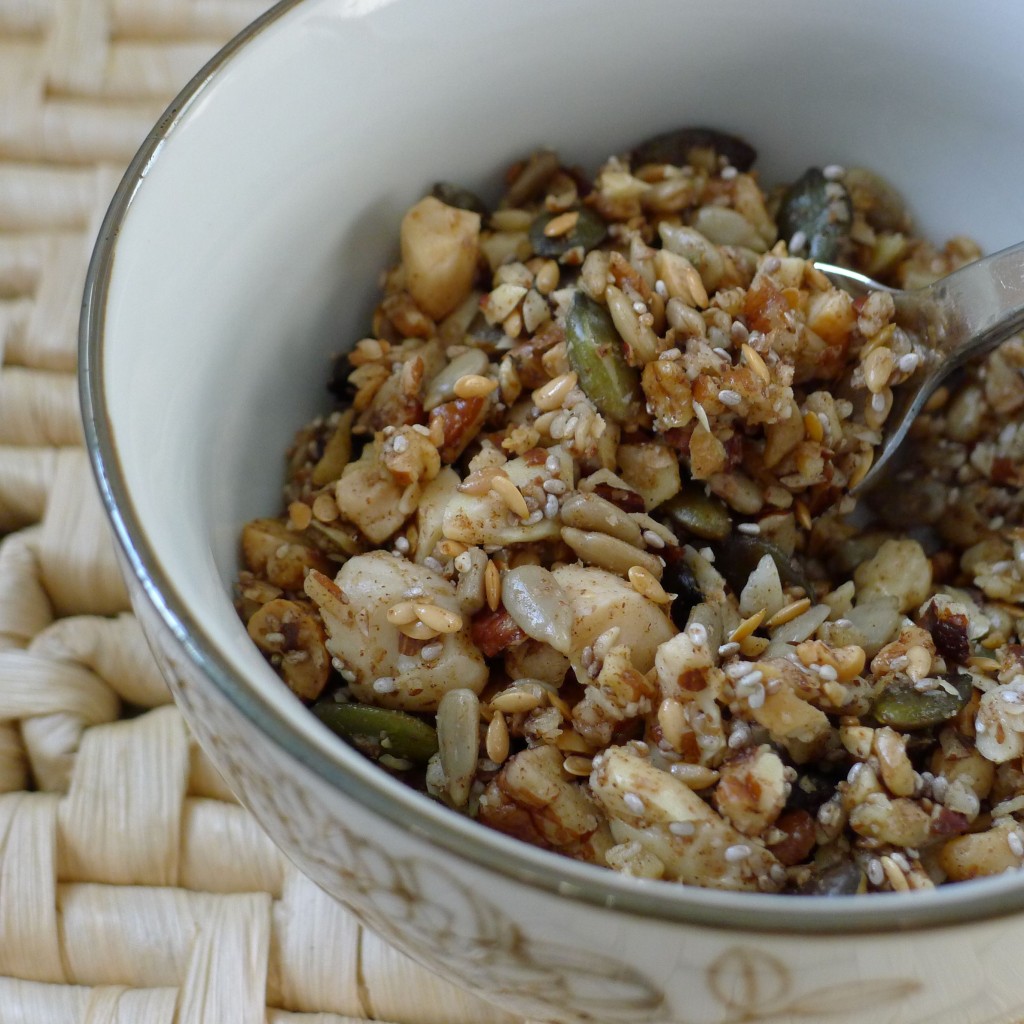 There were also some rather lovely (so I am told) cornbread muffins that the rest of the family had with their chilli, and some 'munchy' seed and nut snacks that I could snack on when craving some sugar or carbs!  They went down with the kids so well that I have had to make them a few times!
Finally, playing around again with my kefir bread I made a fabulous 'hot cross bun' loaf.  I know.  I shouldn't know it was fabulous, but I caved in and tried a tiny piece when I was clearing up after hosting a coffee morning this morning for Comic Relief….and this was the spread that my guests had to choose from…that made £59 for a great cause!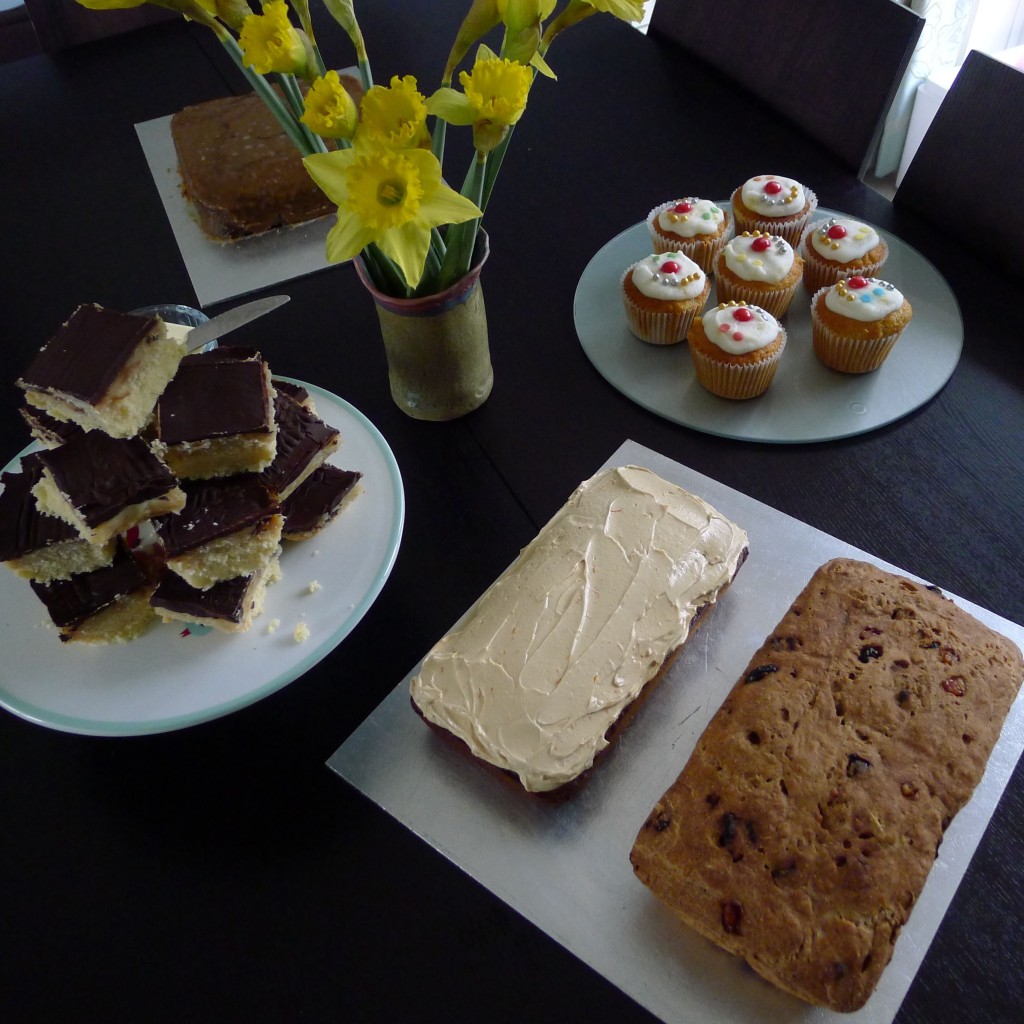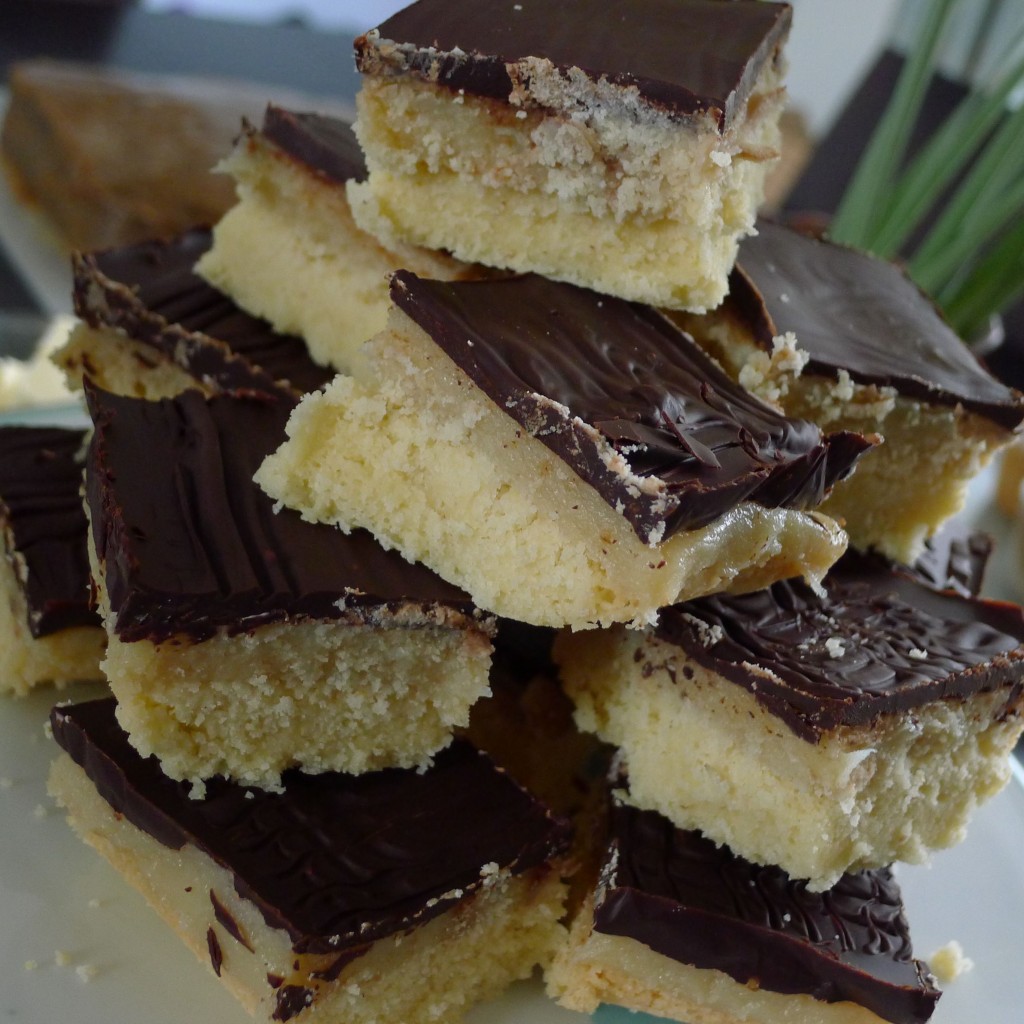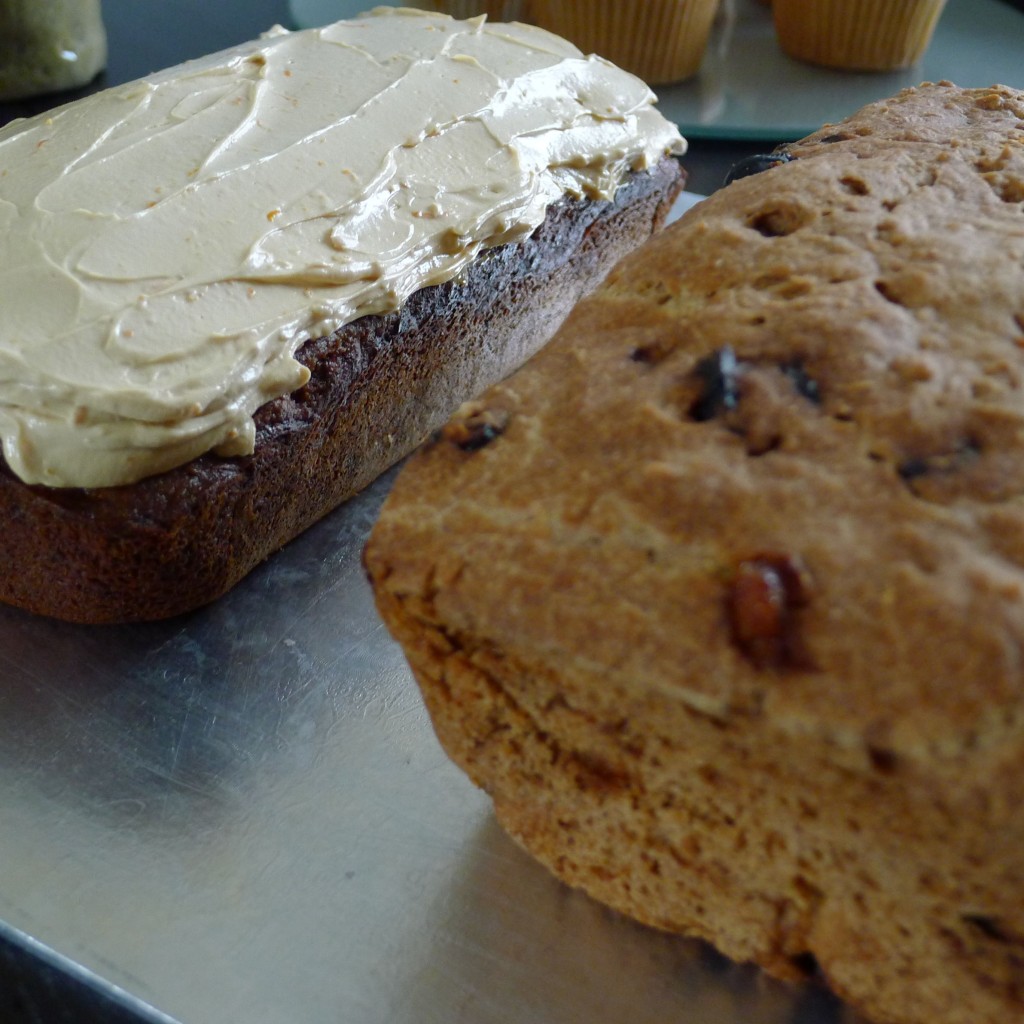 So I've had a busy week but my mind has been rather pre-occupied by a big decision that I need to make about my health!  Hopefully next week the decision will have been made and I will be able to move on!
Until then, have a good weekend…
I shared this with: