Firstly today I would like to say a big thank you to all of you who are following my journey to create a really useful recipe book…one that isn't just filled with naturally free-from recipes, is packed with healthy ideas and that explores alternative gluten-free grains to rice (because I have a 'thing' about the levels of arsenic in rice, and therefore worry about the reliance that people on a gluten-free diet have on rice).  This week, you have kept me sane with your lovely messages and contact on social media sites.
This week hasn't been the easiest.
I have contended with mornings of being subjected to Pickle being a rock star at 7.30am…sneaking down the stairs with Mr M's electric guitar and amp, plugging it in and 'rocking' (scaring the life out of me whilst making breakfast in the kitchen!) in his pyjamas.
I have been subjected (along with my poor mum and step dad) to a full blown, hour-long tantrum from Roo where I was kicked and told that she hated me.
On top of that I have had a big flare up with my IBS symptoms, prompted by, I think, having too much milk kefir…a very powerful probiotic that I obviously wasn't quite ready for (well not in the quantities that I stupidly consumed it in for three days – a cup a day for someone who has a sensitive stomach probably wasn't the wisest thing to do!).
In response to the flare up…which I am pretty sure is connected to a candida infection (you can find out what the symptoms are by visiting Mind Body Green, here), I have cut out all sugar (even fruit) and most carbohydrates (I say most, because I might have had a sneaky try of my new bread and oat cakes!) in a bid to kill the little blighter's.
In short, I feel pretty rubbish!!
But despite that I have stumbled across how to make the most amazing gluten-free bread!!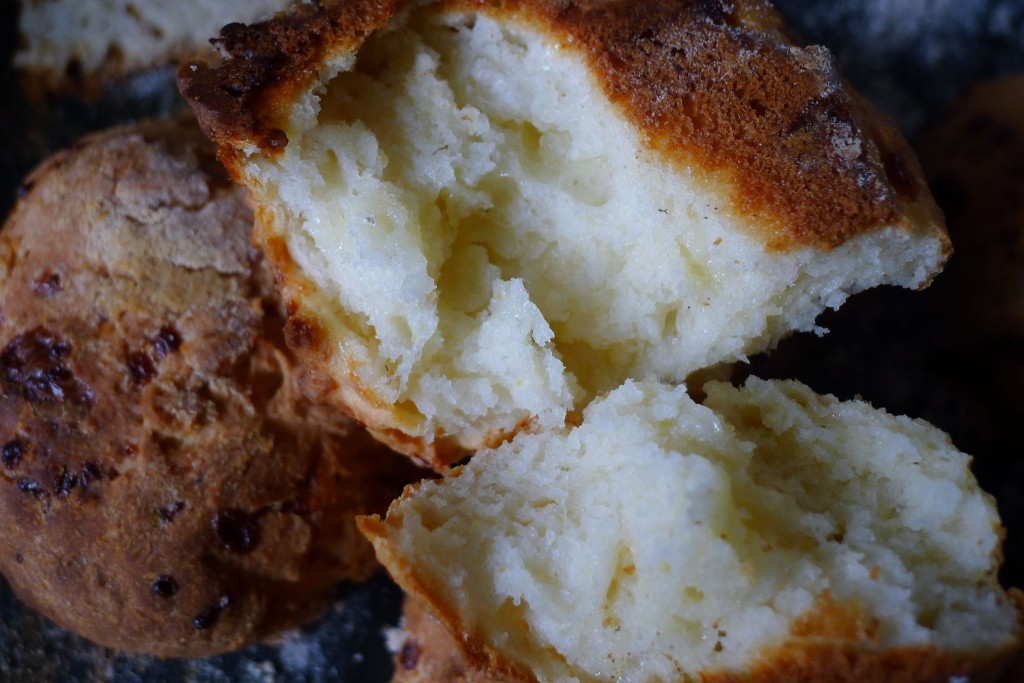 I cannot describe how excited I am about this.  It is easy and contains minimal ingredients and equipment and results in bread with a fabulous crispy crust and soft, light interior.
The secret?  Milk kefir! If you don't know what that is then read my blog post here.  If you can tolerate yeast and dairy then this is the answer to your prayers!  If you can't tolerate dairy all is not lost…keep reading!
For those of you who follow me on my social media sites.  Sorry.  I was very excited and posted quite a lot of pictures!
I blogged about the breakthrough along with a simple recipe earlier in the week.  I couldn't hold it back…I was just too excited!  That recipe can be used as the basis to make any rolls you like.  I have made cheese rolls, plain rolls, and of course, rolls using my own rice-free flour blend.  In addition I cultured some coconut milk kefir (making my own coconut milk using dessicated coconut and water – which was delicious!) and made rolls using that as a dairy-free alternative (not strictly dairy-free since the kefir grains had been cultured on dairy milk, but good enough for Roo).  They actually turned out even lighter and more delicious than the dairy kefir rolls, without a hint of coconut taste!
I am now proving some dough to see if the recipe works as a loaf.
Although being on my strict no sugar no carb diet at the moment and therefore unable to enjoy these babies I am still super, super excited and I hope you will be too if you try them!
Anyway, enough of that!
In addition to the amazing gluten-free bread breakthrough I have made some delicious oat & teff cakes, a great alternative to bread for lunch.
To accompany the oat cakes, I created a smooth gluten and dairy-free pate/dip made with chickpeas and spices.  Roo can't get enough of it!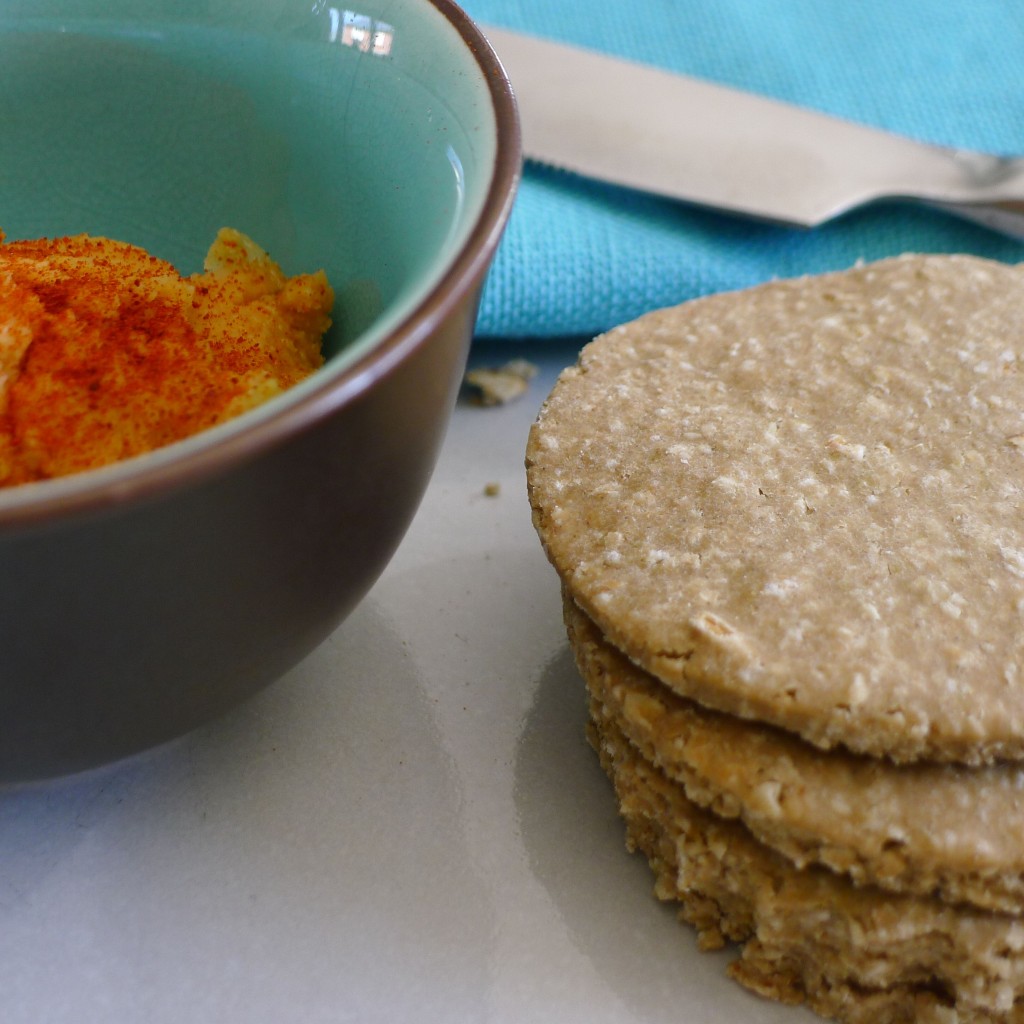 It is great as a healthy snack when the kids come home from school and I can't think of what to give them, and is perfect as a dip for vegetable sticks.
I also created these nut and seed bites…to keep me going when I crave sugar or carbs. They contain neither but are delicious none-the-less, and would be perfect for someone on a paleo diet.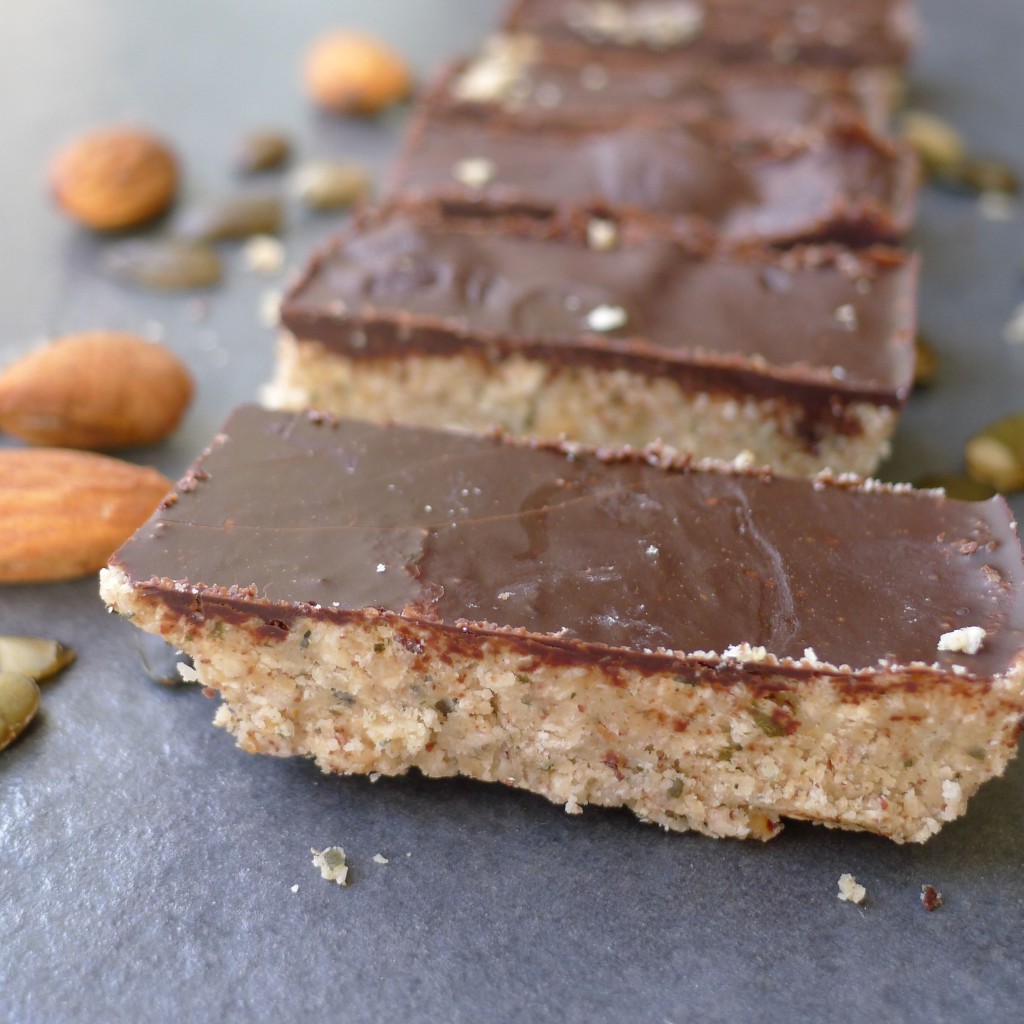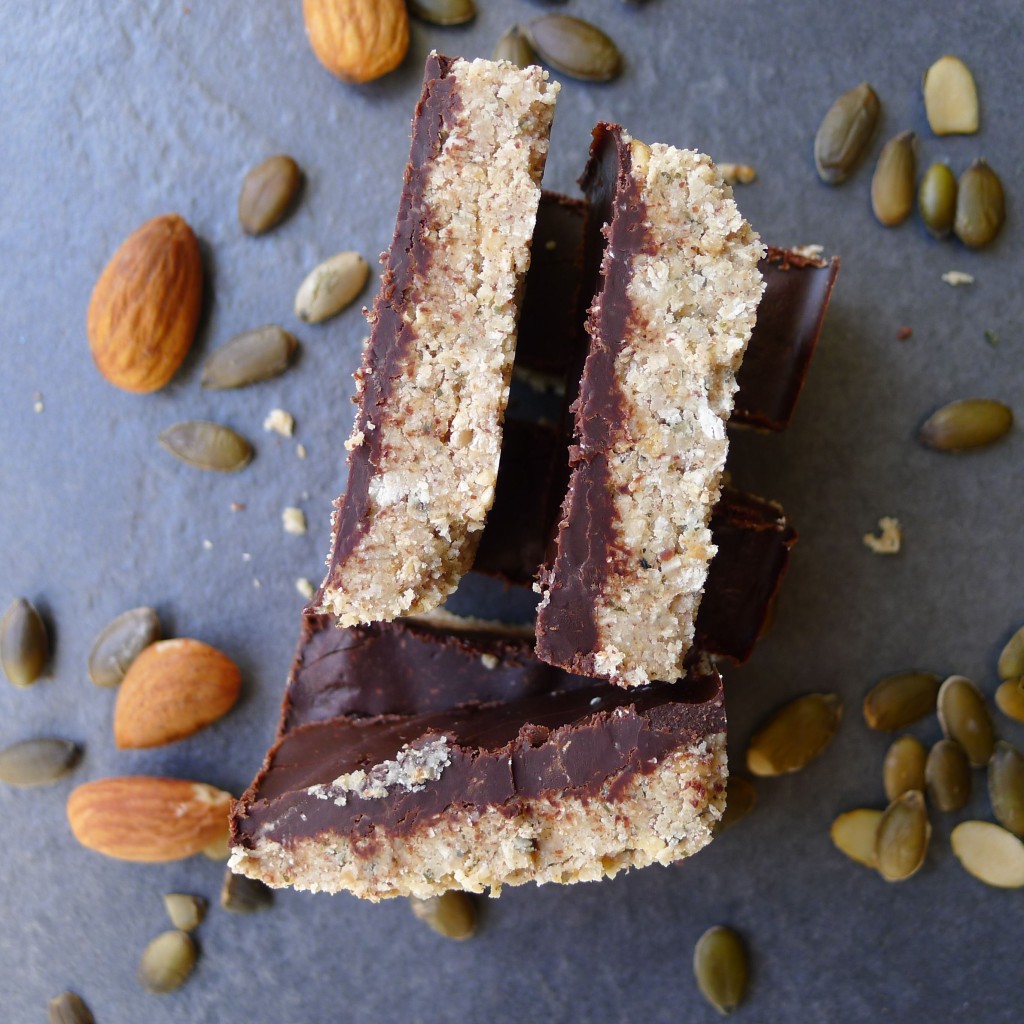 Along with cooking I have been trying to get my head down and start developing a book proposal with which I can contact agents and/or publishers.  Needless to say I haven't got very far because that is the kind of thing I hate doing when there are recipes to develop instead!
If anyone has any tips/contacts in the publishing field I would be very grateful for them.  I have no idea what I am doing!!
And so yet another week has passed…the sun has been shining and the promise of spring is enough to lighten the darkest of days!  Enjoy the weekend.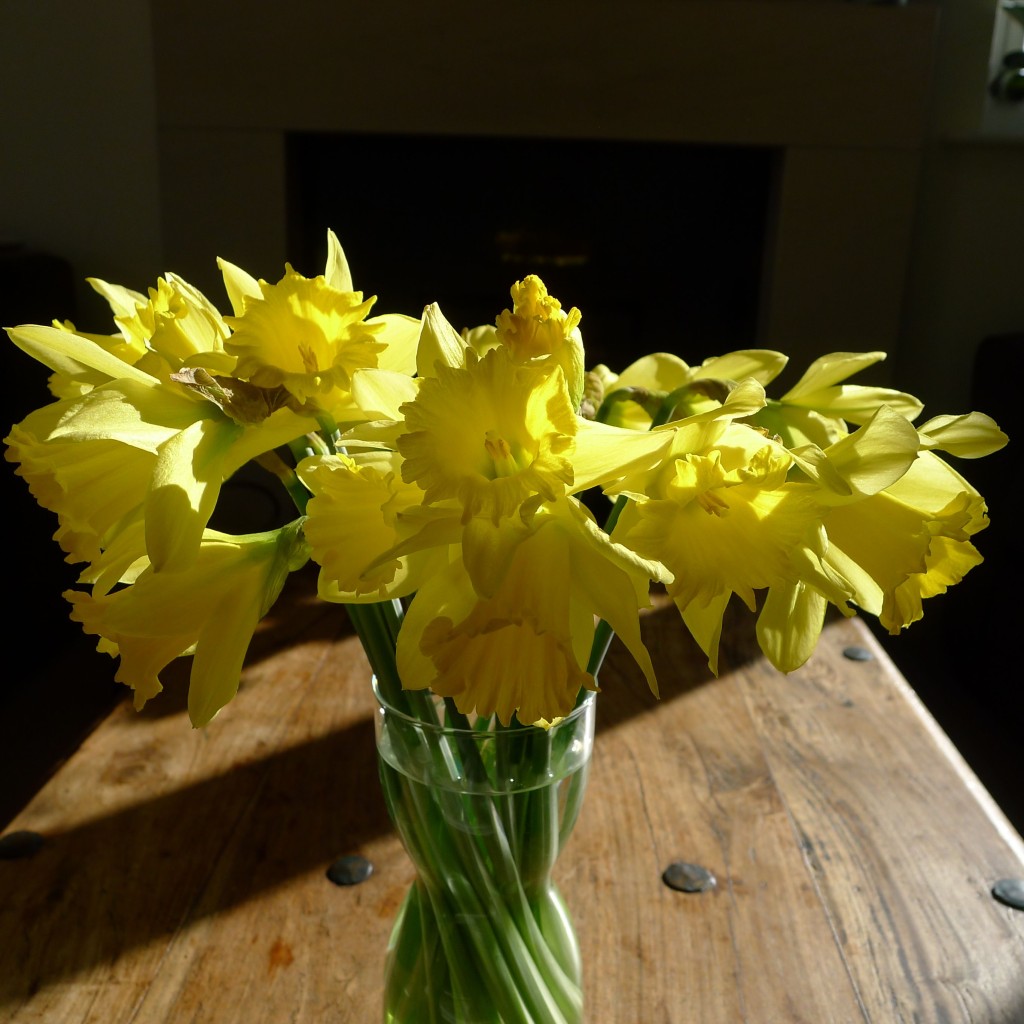 Until next week…xxx
I shared this with: