We all need a occational treat right?
Well, since being on my current SCD/GAPS diet I haven't had many food related treats and for a 'foodie' that is a seriously long time!
Along with food related treats I have cut out caffeine and alcohol.  I know…I hear you cry for me!!!!
Being a rebel I occasionally like to break rules though, so I have delighted in having the occasional gin and tonic (with very little tonic!).  But what could be better than a rhubarb and orange gin and tonic?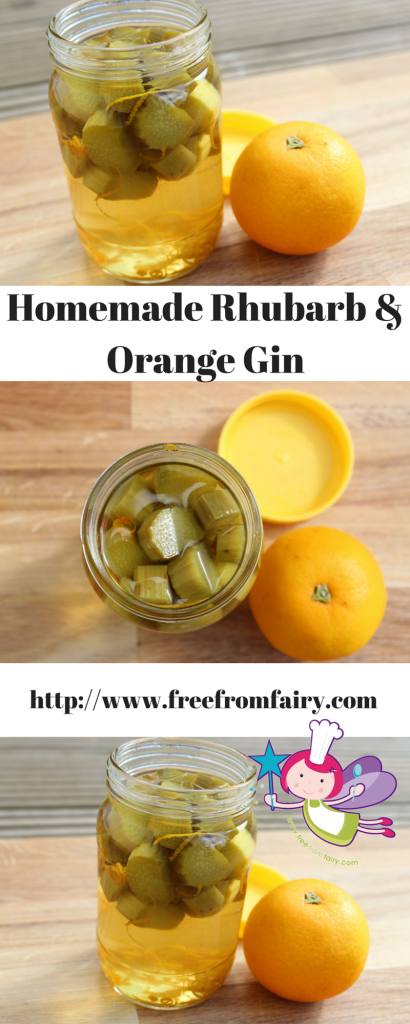 After visiting a lovely friend from school during half term I came back with armfuls of rhubarb from her garden.  I made rhubarb meringue pies (upon which I undercooked the meringue hence the odd-looking picture), roast rhubarb and ginger, roast rhubarb and ginger gin (!) and rhubarb and ginger ice cream!  And wait for it…I couldn't eat any of it because fruit is not yet on my menu!!  You have to laugh or you would cry eh?!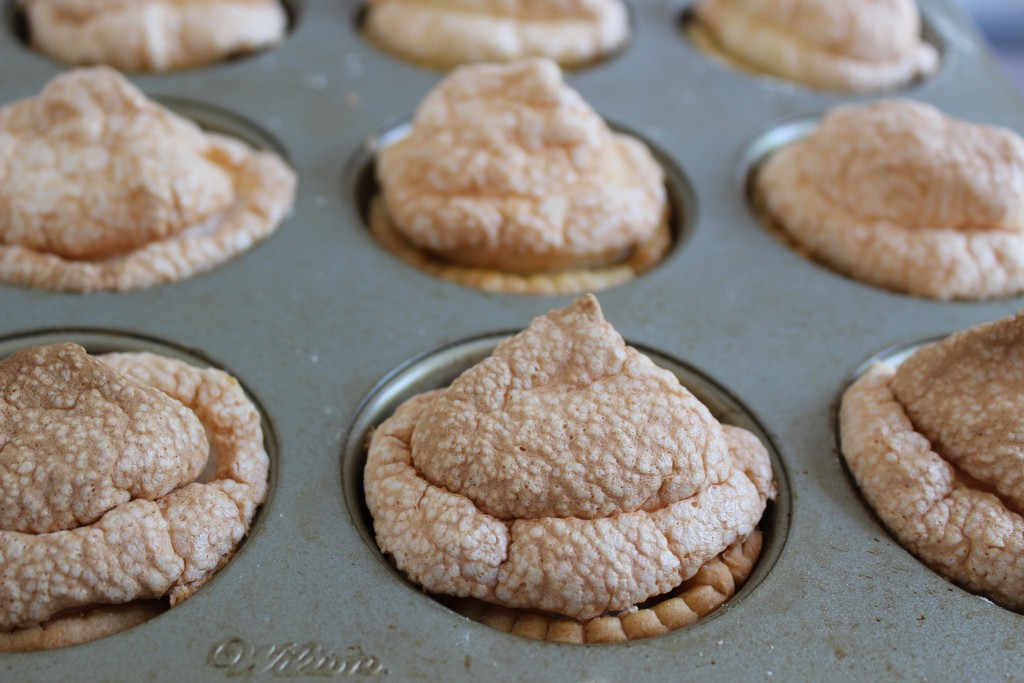 Anyway, I thought I would share my rhubarb and orange gin recipe with you.  Well, I say 'recipe' but it  isn't really as it is so simple!
If you have a jar knocking around (well you know I have a few from reading this post about them!), some rhubarb looking for a home, an orange and some gin then what are you waiting for?  The sun is shining…let's hope it still is in a few days when your drink is ready to be supped on the patio enjoying the last of the summer sunshine!
I'm off to Pickle's sports day today so I may well need a glass myself later to console myself for having less than athletic children! They make up for it in so many of their other talents though!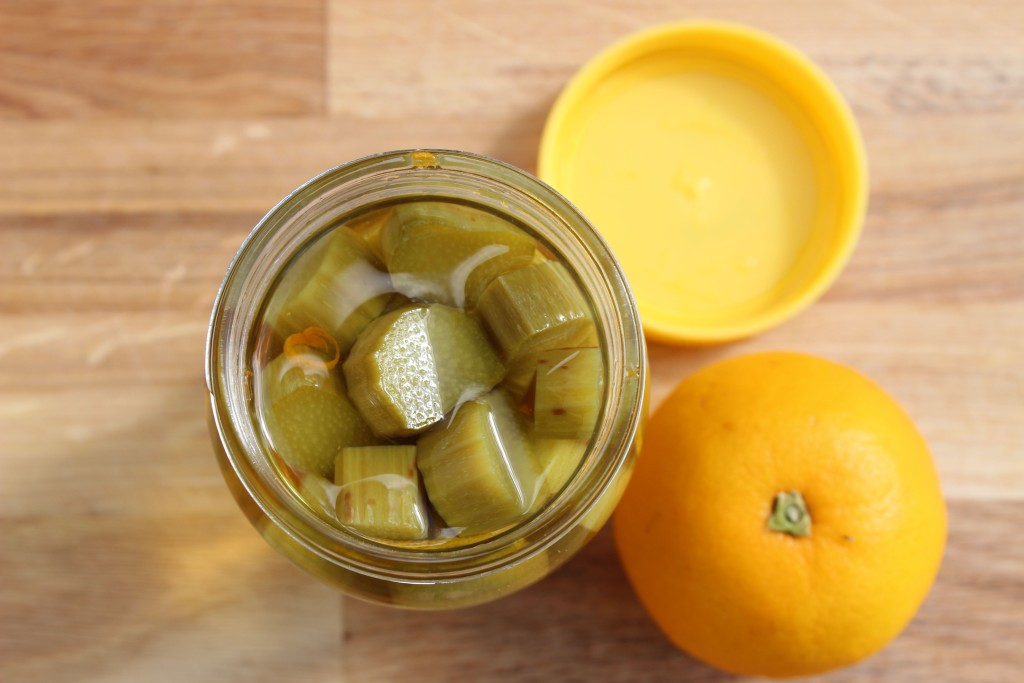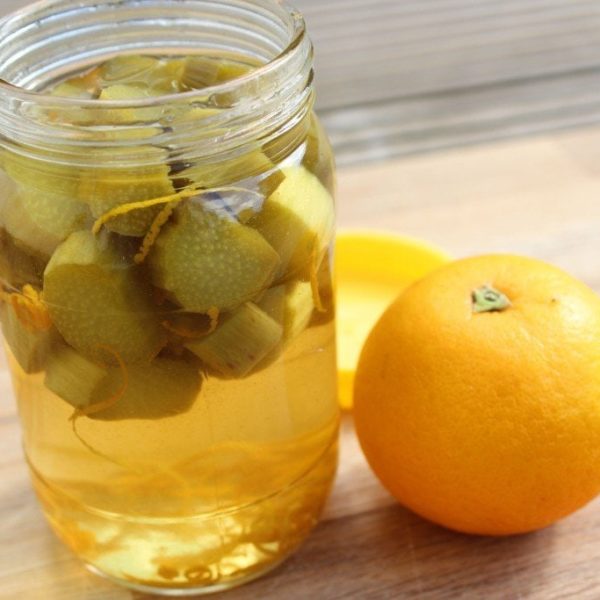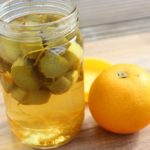 Rhubarb and Orange Gin
Free from everything except alcohol, rhubarb and orange!
Ingredients
Approx. 250ml

1 cup gin

1-2

sticks rhubarb

depending on size

1

orange - zest only
Method
Chop the rhubarb into approximate 1cm slices

Place in a clean dry jar

Add the zest of one orange and fill the jar to the top with gin

Shake well and store in a cool place for about a week, shaking when you remember!

Taste to see if it is ready, then strain through a sieve into a clean jar or bottle and serve with tonic and plenty of ice
I shared this with: