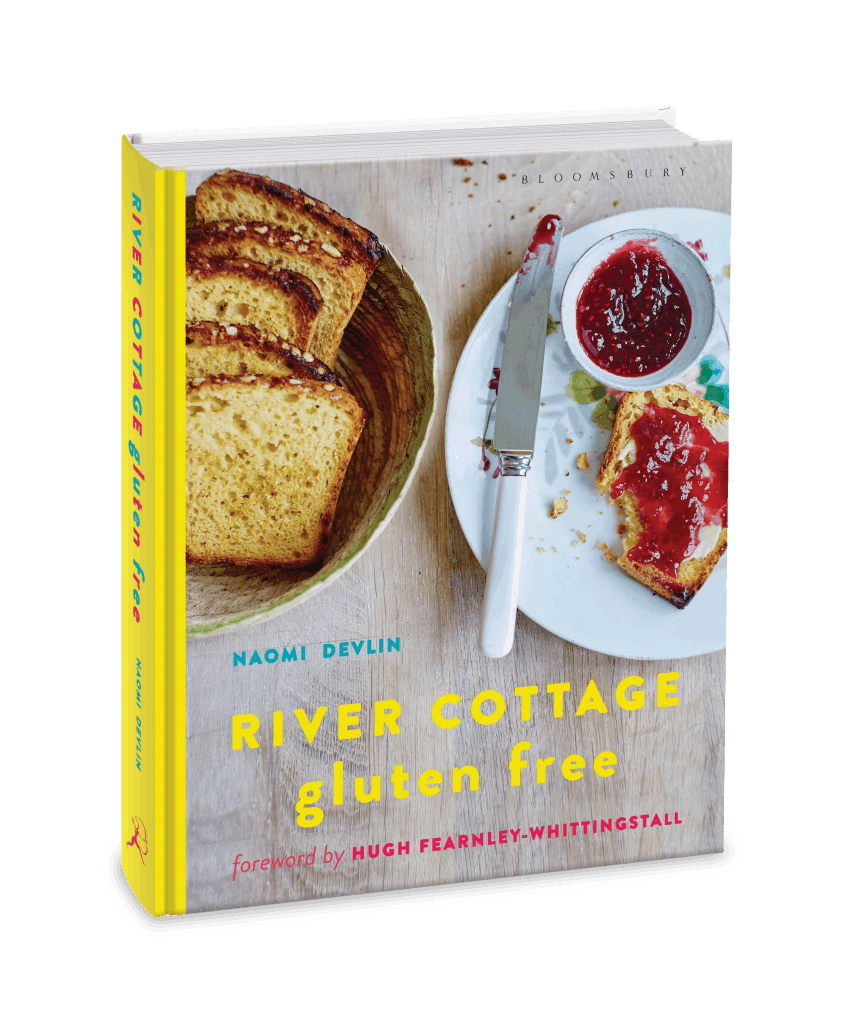 Many of you will already know about, or may already own, the new River Cottage book; River Cottage Gluten Free by Naomi Devlin.
It adds to River Cottage Light and Easy, the wheat and dairy-free recipe book that I love and reviewed a while ago.
If you haven't already got a copy of this new gluten-free recipe book then I would urge you to go out and buy it!
Or stay tuned for your chance to win a copy…
I have a lot of cookery books.
Many of them sit on the shelf looking pretty and gathering dust (or more accurately, getting in the way of accessing the alcohol supply which lives in the same place – don't ask!).
I like the idea of cookery books but rarely actually use them, preferring to create my own recipes.
I know that I am not normal!
I know that many of you are a little afraid of making gluten-free goodies and want your hand-held in the process.
Naomi Devlin knows exactly how to do that.
She is the expert of all experts when it comes to gluten-free cooking.
In fact I learnt so much when I attended one of her gluten-free cookery courses at River Cottage a few years ago that I surprised even myself.
She holds an enormous amount of knowledge which blows my mind.
So if you can't afford to go on one of her cookery courses she has now deposited all that knowledge in the form of her book (although I would still encourage you to go and be taught by her…you will come away full of confidence…and no I don't get paid anything to recommend her!).
Whether you are interested in the properties of gluten-free flours (are you sad like me?) or whether you want to know how to make your grains and pulses more digestible this is the book for you.
The first section introduces the gluten-free diet.
It tells you where gluten lurks, it tells you what to do if the gluten-free diet isn't working, it introduces the art of fermentation, tells you what you'll need in your store cupboard and what alternatives there are to dairy (not margarine!).
Basically it contains everything you need to know about eating gluten-free (and more) which is perfect for both these new to the diet and those veterans who have been following it for years.
You will be certain to learn something from Naomi.
And then the recipes…well, as I expected, they are nutritious and delicious!
My favourite so far has to be the teff pitta breads.
They are utterly incredible…and no I didn't take a photo because they were too darn good to wait around for!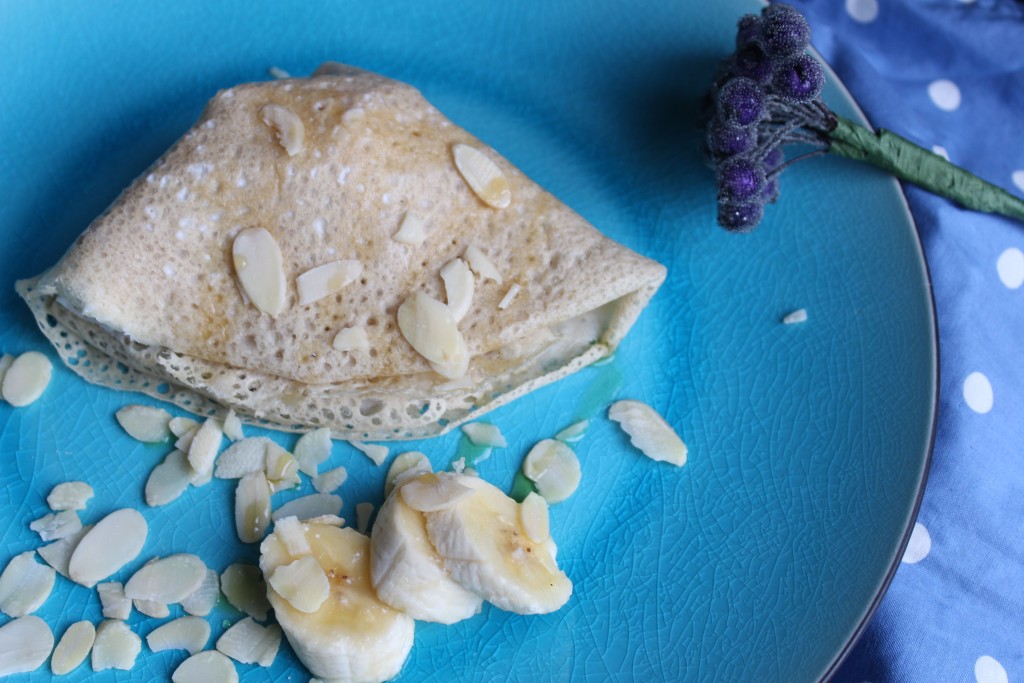 Then there are the crepes with banana and greek yoghurt.
I made these dairy-free and they worked out perfectly.
The one thing I would say is stay away from Tesco soya yoghurt.
Yuck!
The crepes that I had spread with that had to be thrown in the bin.
Coconut yoghurt would have been a much better option but I can't bring myself to pay that much money for yoghurt and haven't yet perfected my homemade version!
Finally I have the brioche proving on the counter as I write.
Of course I couldn't quite follow the recipe…I have made it dairy-free and using my multipurpose flour blend so we'll see how that turns out!
I will no doubt be posting pictures of it over on Instagram (make sure you're following me!).
The only negative thing that I can find about the book is that you need a few different types of flour to create most of the recipes.
You will get the best bakes if you use all of these flours, but I personally hate having to use lots of different flours which is why I created my multipurpose blend!
Anyway, I hope by now you are as excited about this book as I am?
I have a copy of the book to give away to one lucky reader.
Just enter your details in the box below…the more ways you enter the more chances you have of winning.
The usual terms and conditions apply to my giveaways. Please only enter if you are over 18 and a UK resident. The winner will be picked at random and will have 7 days from being contacted to provide their postal address. The prize will be fulfilled by Bloomsbury.
I was sent a copy of the book and offered to attend a gluten-free evening in Plymouth for the purposes of writing this post. All views are honest and are my own.