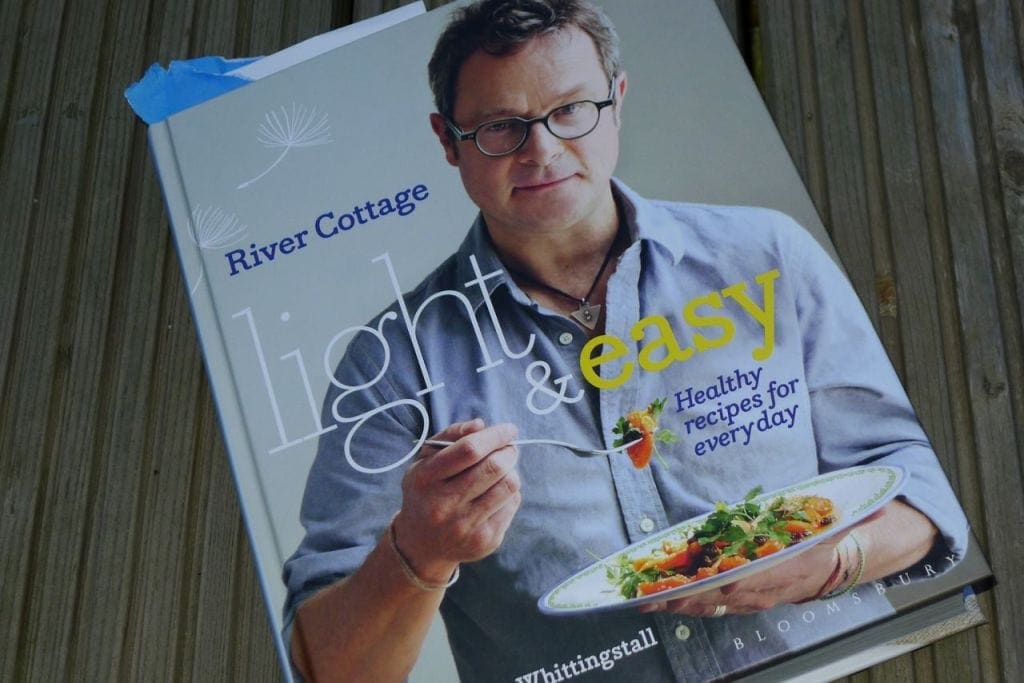 Last week I was extremely excited to hear Hugh Fearnley-Whittingstall talking (and cooking) on Women's Hour about his new book 'Light and Easy'.
I like Hugh.  His recipes are no-nonsense and down to earth and he seems to explore places that other chefs are not prepared to…
Take his book 'Veg Every Day'; there are not many chefs out there that are prepared to admit that vegetarian food can be exciting and interesting, let alone cook anything beyond the basic 'normal' vegetarian fayre you find everywhere (I know what I am talking about since I was a vegetarian for more years than I can remember, and I still remember the rubbish, boring food that was brought out to me even in the most expensive restaurants!).
And his new book is no exception to this.
This time he has pushed the boundaries even further by publishing a book whose recipes are all wheat and dairy free.
Not only that, but he rightly notes that our reliance on wheat and dairy is disproportionate to the variety of non-wheat and non-dairy alternatives that are out there.  Furthermore he recognises that industrially processed dairy and refined wheat is not good for us (or the environment) and that many people have problems digesting them.
When I heard him talking about this on Women's Hour my heart sang!!  I must have looked like a complete idiot as I drove through Exeter with an enormous grin on my face!
Finally a chef who understands that wheat and dairy-free food can be delicious, enjoyed by all and is actually probably a lot better for us!
Someone who recognises that it is not 'fussy eating' (just sensible eating; listening to ones body) and that cross-contamination can cause major problems for coeliacs.   What a joy!  I wanted to kiss him through the air-waves!
Anyway, you can understand my excitement when Bloomsbury, the publishers of this wonderful book, agreed to send me a copy to review.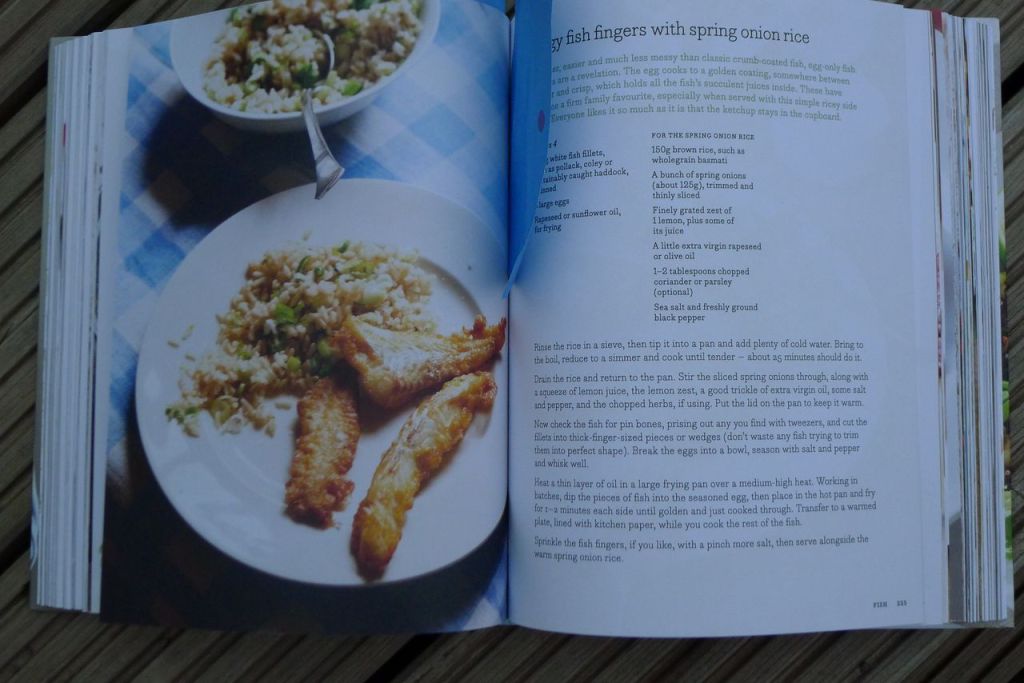 As soon as it arrived I sat quietly devouring it.  From the beautiful photography, to the fabulous and informative introduction, to the information about the ingredients used…not to mention the fantastically inspiring recipes…I was hooked!
Already I have marked out about 10 'must do' recipes, and having all of the ingredients in the cupboard (and garden) I couldn't stop myself from rushing to make the Linseed and Rosemary Crackers (delicious, crispy, tasty, filling).  They will now be a staple recipe in this house.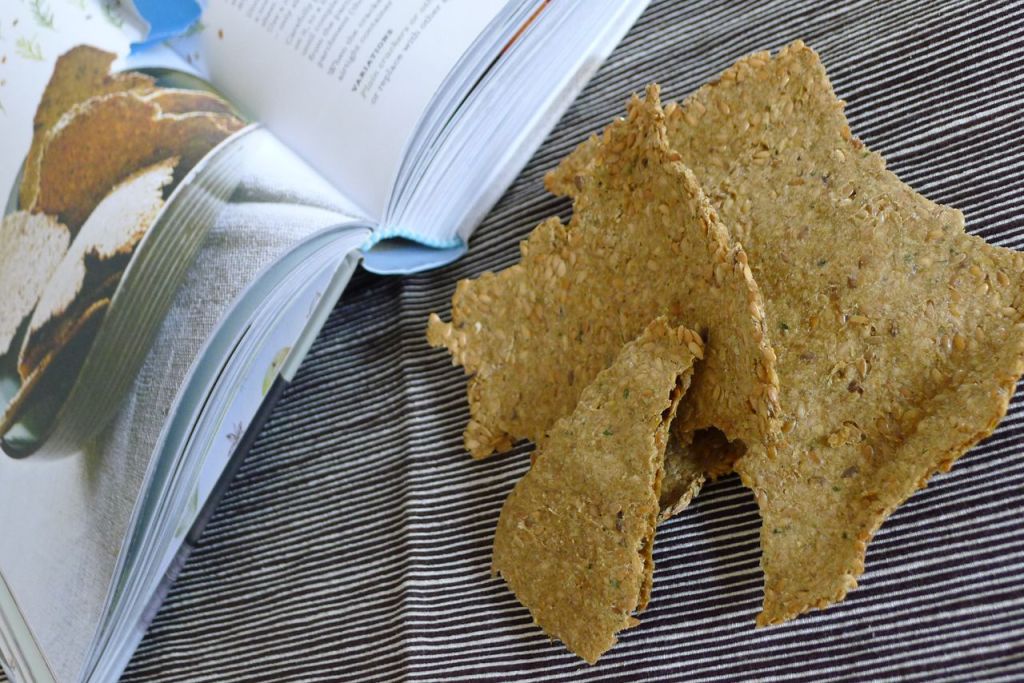 I can't wait to try out the breakfast crunch (a type of low sugar muesli made with nuts, dark chocolate, dried raspberries and banana chips…), the polenta porridge, pumpkin seed drop scones and eggy fish fingers with spring onion rice.  All of these make my mouth water and are certainly recipes that both adults and kids will enjoy!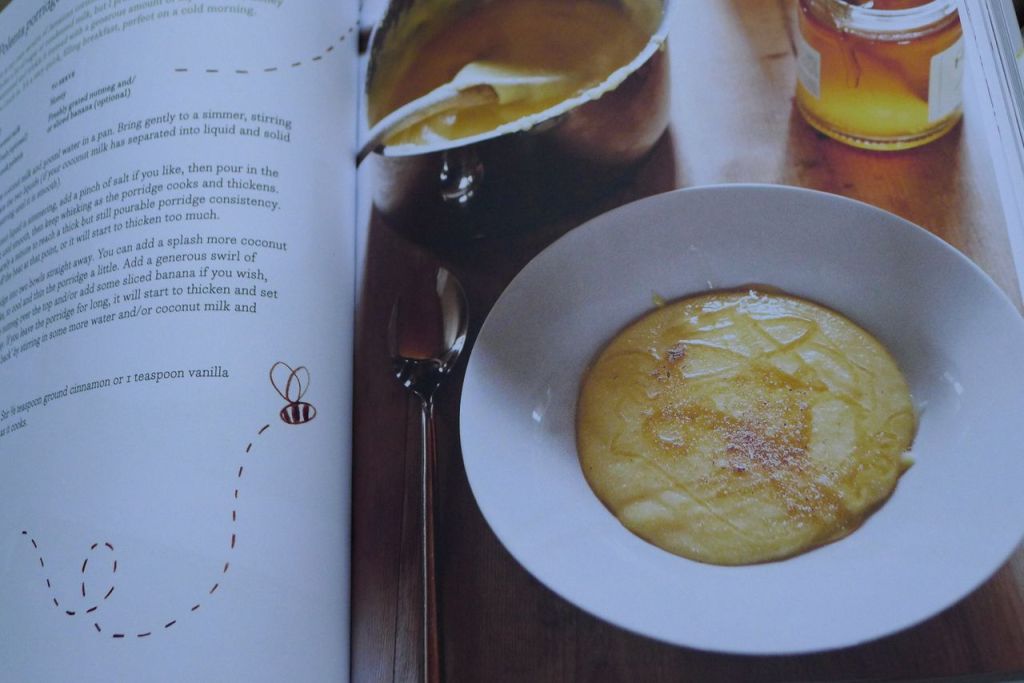 A lot of the recipes are not only dairy and wheat free but gluten-free too (obviously the ones I have picked out above are gluten-free too)…and there is a list at the back of the book of those that are gluten-free (with a note about the importance of finding ingredients that are not contaminated – hurrah!).
Those that are not gluten-free could easily, in the main, be made gluten-free by switching flours.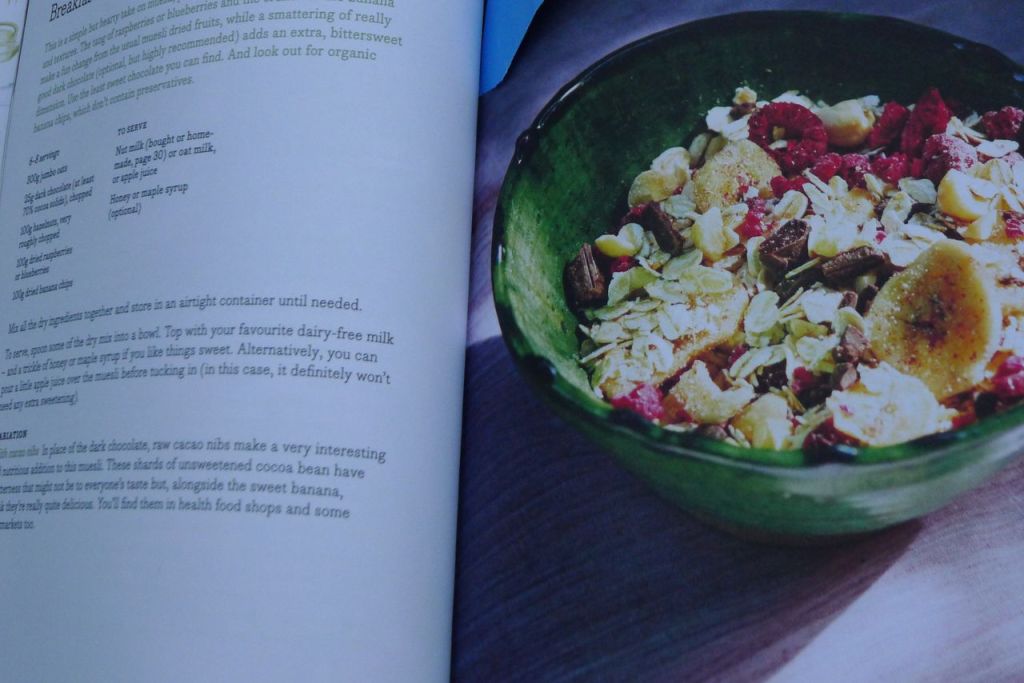 In addition, many of the recipes are low in sugar, or at least refined sugar anyway.  A great benefit for me since I am trying to lower the amount of sugar we consume (as we all should be according to the World Health Organisation!).
The only thing that disappoints me slightly with the book is the lack of recipes using grains such as teff, millet, amaranth and quinoa.  Many use buckwheat (so beware those of you who avoid it!) which is a shame when so many people seem to have problems with this grain too.
Anyway, it is a huge step in the right direction and perhaps Hugh is holding back more recipes with some of the more 'unusual' grains for his next book.  Perhaps he would like to collaborate with me on that one (she goes misty eyed and stares into the horizon…).
Back to reality.  It is time to collect the kids!
If you have a copy of this book let me know what you think.  If you don't and you would like one then enter my competition to win a signed copy!!!
Bye for now…
In return for this review I was sent a free copy of the book.
I have shared this with: