One of the best things about having children has to be the things they come out with!  Pickle, being five, is the king of funny sayings.  I think he partly says things to make you laugh (being a big fan of entertaining), but often what he says just happens to make us adults laugh because they are not quite 'right'!
I try to write things down when they are really funny, but often I forget and by the time I come to scribble down the slightly 'wrong' sentence I can't remember it properly.
However, I did capture one thing recently and I wanted to share it with you to give you a little chuckle on this October Friday.
Pickle to me as I look at the side of his face: "Have I got something funny in my ear? Isla sometimes says I have but I think it is just blood tubes."
Me with straight face: "no, you don't have anything funny in your ears, don't worry."
This morning he said something that wasn't funny but which was profoundly caring.
As you will know if you have read my blog before, Roo has coeliac disease and doesn't tolerate much dairy.  She therefore has a packed lunch every day while Pickle mostly has school dinners (given that we don't have to pay for them!).
Every Friday is 'fish and chip' day where the kids get some form of breaded or battered fish with chips.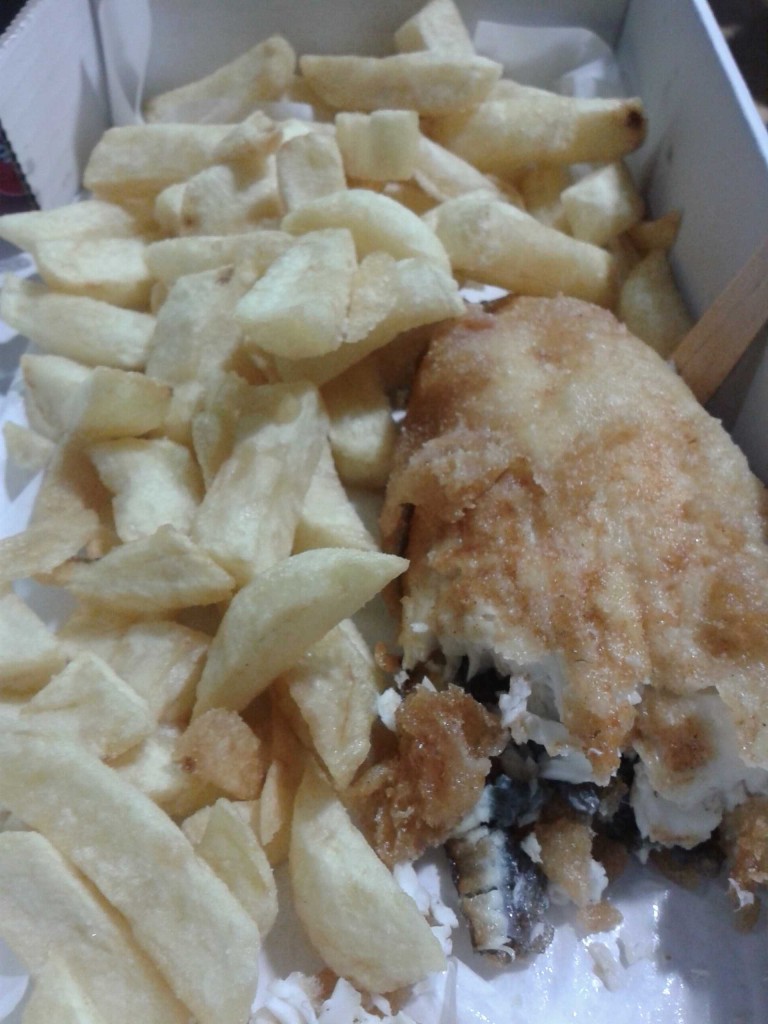 Ordinarily I don't let Pickle choose this option because I feel it is unfair on Roo who would love to have fish and chips but can't.
Today, however, I quietly told him he could have the fish and chip option while Roo was out of the room.  He immediately said "no, because that isn't fair on Roo."  Well, he didn't say Roo, obviously, because if that was her name we would be very weird and cruel parents!
At that point I called Roo into the room and asked her if she would mind Pickle having the fish and chips.  She immediately said "no, of course not" at which point I told her what Pickle had said.
They both had a hug and then went off to play, leaving me feeling all warm and fuzzy!
They haven't been getting on all that well recently so this display of love and understanding was very humbling.  It showed me that although they fight a lot and say that they hate each other, they do actually love each other very much. It gives me great hope for the future.
What do your kids do that surprises you?
My word of the week is 'hope'