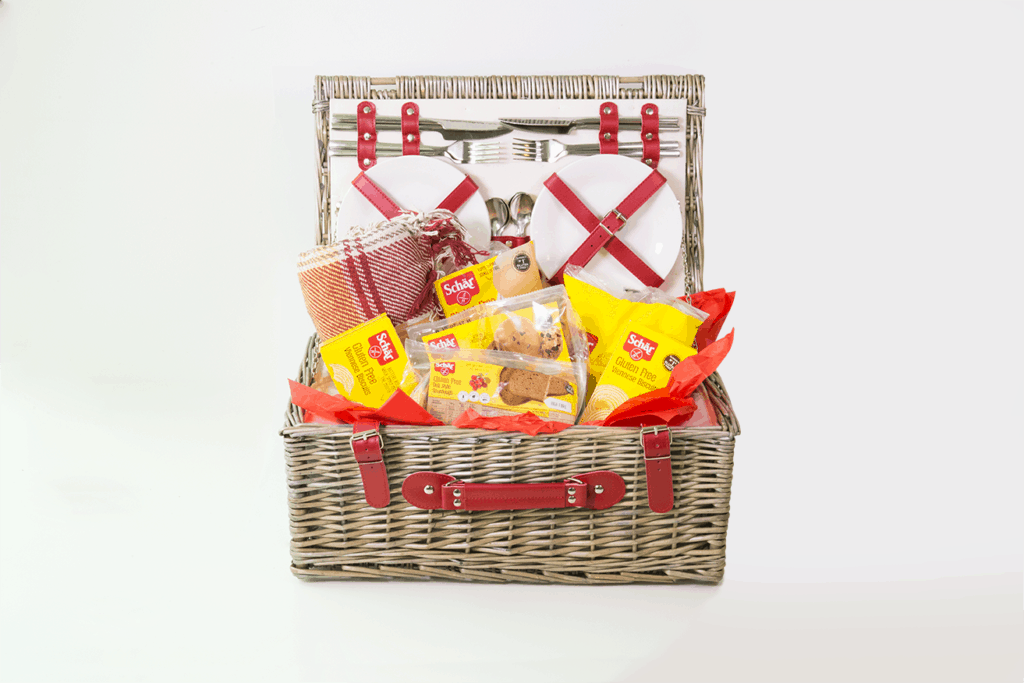 Crumbs! It's that time of year again.
'Roo' and 'Pickle' finish school today and I have the privilege of spending six weeks with them.
To celebrate schools out I am joining forces with some awesome brands to make your summer go with a bang.
Not only do you get the chance to win some awesome prizes, but it gives me time to spend with my lovely children.
This week I am teaming up with Schar to provide one lucky reader with a picnic hamper full of gluten free goodies.
Of all the gluten free products on the market I think our favourite are Schar's. We obviously don't eat them all the time (nobody should rely on too many processed foods) but like everyone, I'm busy and I don't have time to cook everything from scratch.
The new Schar chocolate chip rolls (I personally think they should be called brioche) are incredible and are the perfect breakfast treat when we are camping. They will be coming with us on our camping trips this summer.
Their hamburger buns are also, in our opinion, the best on the market.
If you haven't tried them then now is your opportunity.
The prize I'm offering includes:
Luxurious 4 person picnic hamper
Picnic blanket
Wholesome Vitality Loaf x2
Sourdough Bread x2
Hamburger Buns x2
Viennese Biscuits x2
Choc Chip Buns x2
All you have to do is follow the instructions in the box below and one lucky reader will be picked at random to win the prize.  The closing date for the giveaway is midnight on Tuesday 15th August 2017.
If you are unfamiliar with entering competitions with Rafflecopter this guide might help you.
The giveaway is only open to UK residents over the age of 18. The winner will be picked at random and emailed to request a postal address. You will have one week to supply an address before another winner is picked. The prize will be fulfilled by Schar directly. All entries will be added to the Free From Fairy's weekly newsletter that you can unsubscribe to at any time.
If you like this giveaway then make sure you visit my blog every Tuesday until September. I'll be giving away the following:
1 August – Zero Gluten Baker (gluten-free bread maker)
8 August – 12 months supply of Nature's Path products
15 August – 2 Yumbox Panino or Classic lunch boxes from EatWell
22 August – A large goodie pack of Pudology vegan deserts
29th August -3 boxes of Adajio tea's plus an IngenuiTea
Have a very happy summer!
I was paid to run this competition for Schar but I chose to work with them because I love their products.
I've shared this with The Prize Finder and: